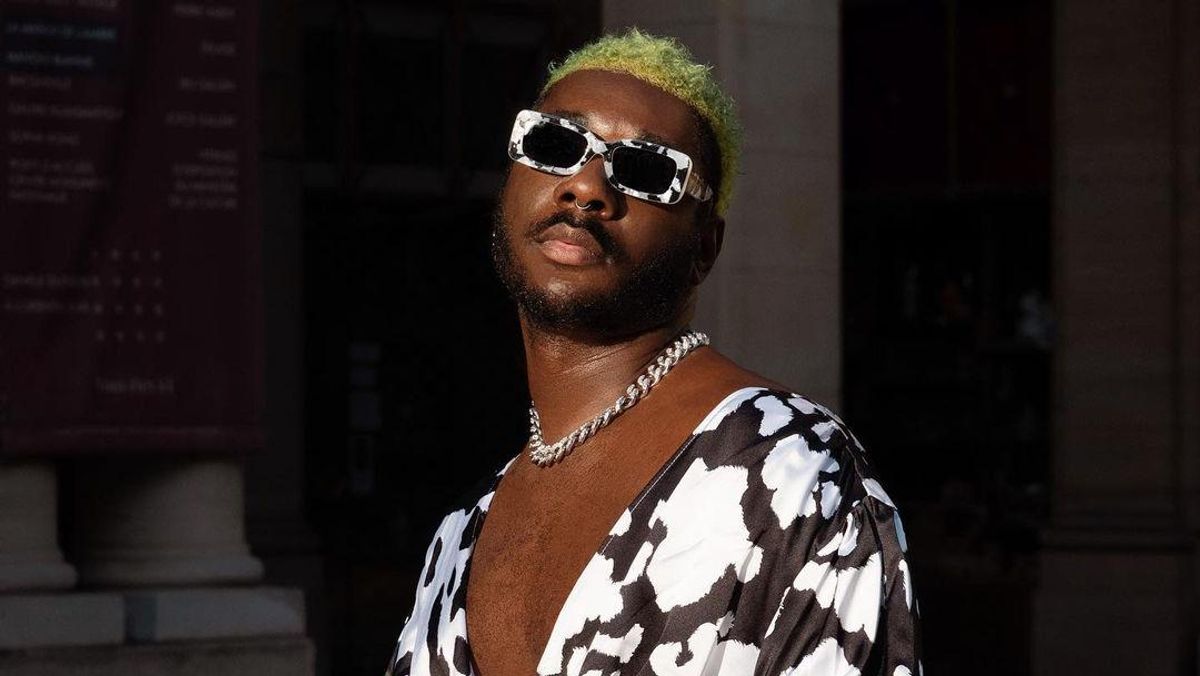 I Swear by This
Including a retinol that won't burn your skin off and a foundation that'll literally last you through the night.
Welcome to I Swear by This, an interview series where we chat with our favorite fashion and beauty insiders about the beauty products they use down to the last drop. This week we asked writer and activist Louis Pisano to share his selections.
Writer and activist Louis Pisano's relationship with beauty started off a bit rough. "I had a really bad acne problem," he tells me over Zoom. "Cystic acne, to be specific. I remember getting pulled out of school by my mother once a week to go to a dermatologist." Pisano also spent part of his childhood in Japan, where the beauty ideals included having very pale, white skin. "I wasn't in any sort of environment where I was made to feel beautiful or intelligent," says Pisano.
Looking at Pisano now, it's hard to believe that he's ever felt insecure. He credits his leap in confidence to his enthusiasm for fashion ("my skin might be a mess, but my look is on point—they can't come for an outfit") and a move from Italy to Paris, where he found the people to be more accepting. "For once in my life, I felt like I wasn't constantly criticized or belittled," he says. "I surrounded myself with people that were just really supportive of me and who I am. I started to feel accepted for the first time in my life."
As he grew more comfortable in his skin, Pisano's relationship with beauty improved. Below, he breaks down all of his skin-care, hair-care, and makeup must-haves that don't just help him look good—they make him feel good, as well. Keep reading for the uber-hydrating hand cream that keeps ashiness at bay, the foundation that'll last through an all-night dance party, and the retinol that's gentle enough for sensitive skin.