How to Pick the Right Cleanser for Your Skin Type
Tips from the experts, right this way.
Skin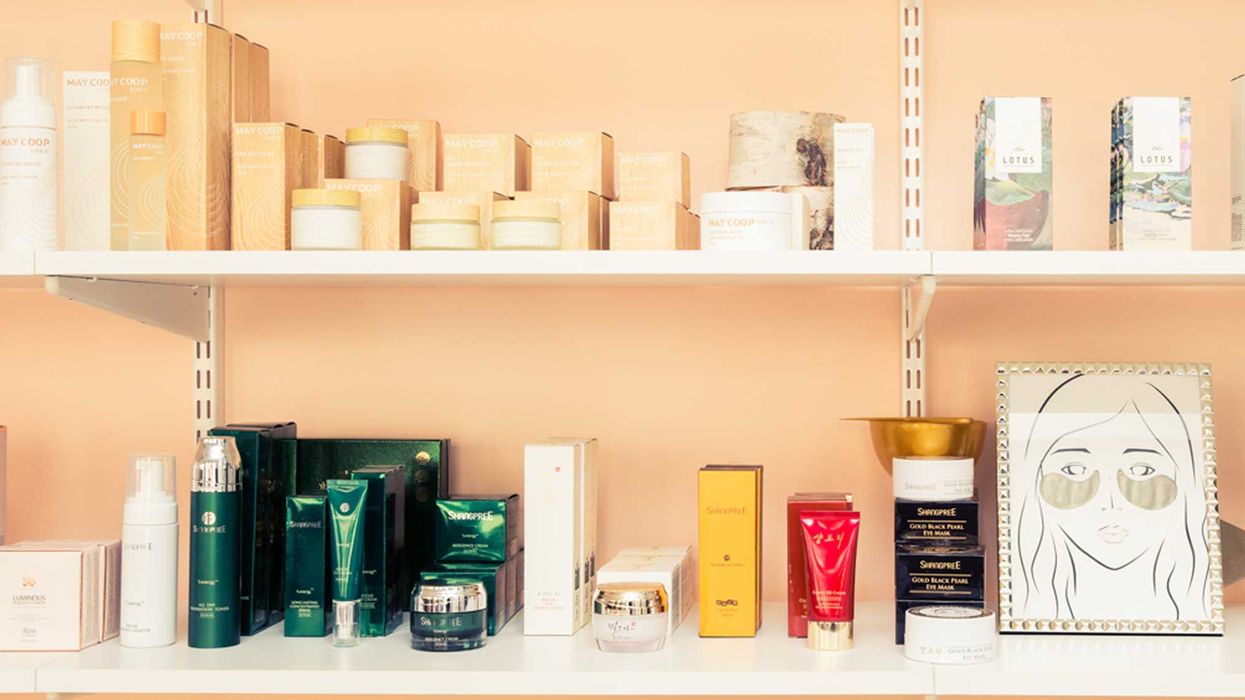 Even if you don't subscribe to a super-involved skin-care routine, we'd wager a guess that you at least use a cleanser. How else would you remove the day's built-up dirt, oil, makeup, and acne-causing bacteria? Now, does this mean that everyone can simply use a run-of-the-mill soap to wash those away? That's a resounding
no
. Everyone has a unique skin type (and the condition of your skin can change due to a variety of environmental factors), which means that there are corresponding products for those types. So how do we determine what is right for us? We turned to board-certified dermatologist 
Dr. Macrene Alexiades
 and Deborah Kilgore, the director of skin-care knowledge at
Paula's Choice
, for advice.
When you're looking to buy a new cleanser (or really, any beauty product), it's important to
pay attention to the ingredients
. Dr. Alexiades says, "Avoid sulfated surfactants such as SLS (sodium laurel/laureth sulfate) or SDS (sodium dodecyl sulfate). They are toxic to marine life, and they do not maintain the acid mantle of the skin. Another set of ingredients to avoid in cleansers include DEA, MEA, and TEA (amines)." She explains that these ingredients are hormone disruptors that can bind to the hormone receptors in your skin, causing damage, and can lead to more serious illnesses, like cancer. And in order to err on the side of caution for your skin's sensitivity, she says that naturally derived masking fragrances such as limonene, citronella, cinnamates, and geraniol "[may] sound healthy, but are not." When in doubt, avoid using any skin-care product that contains fragrance.
Furthermore, be wary of products that claim to be suitable for every skin type. As Kilgore explains, "A cleanser that's going to be suitable for all skin types needs to be water-soluble and have a texture that will be compatible whether you're dry or oily (something like a
hydrating gel
). It should have gentle surfactants that won't strip skin." This means that even if an oil cleanser is marketed as being suitable for all skin types, it may not be enough for people with oily or acne-prone skin, since it is not water-soluble.
For people with mature skin, Kilgore explains, "Mid-life changes [can occur] that make [the skin] more oily or dry, so there's not really [a] one-size-fits-all here: You still need to select a cleanser whose texture works best with your particular skin type." This means that no matter your age, it is important to gravitate towards ingredients that help you to maintain a balanced and clear complexion without compromising the skin's barrier or its moisture content. 
---