8 Your-Skin-But-Better Foundations That Won't Clog Your Pores
Take a hike, comedones.
Makeup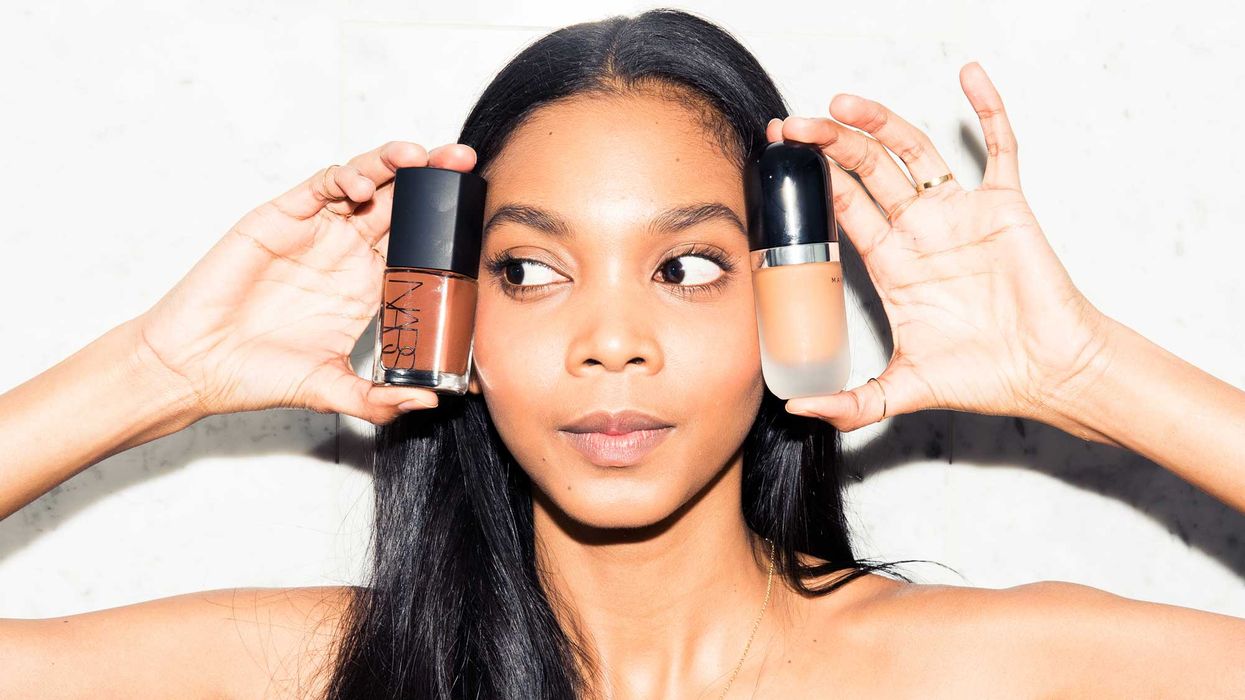 Tailoring a suitable routine of
cleansers
,
moisturizers
,
serums
,
sunscreens
, and even
in-office treatments
for radiant, healthy skin can be a long process, especially when you're dealing with acne. Other than skin-care products, there are so many things to consider: environmental stressors, diet, and hormones, all of which can have a huge impact on the look and feel of your complexion. You know those days when you wake up to a huge cyst along your jaw, despite drinking a ton of water, eating healthy, *and* using the correct skin-care products? If it feels like you've adjusted everything else in your routine, it might be time to look at the type of makeup you're using and whether or not it's comedogenic, especially in your foundation.
Acne cosmetica
is a type of acne that is caused by cosmetics and is mainly characterized by
comedones
, or blackheads and whiteheads that have a slight bump to them, creating unwanted texture on the chin, cheeks, nose, and forehead. According to a
2018 study
published in the Journal of the European Academy of Dermatology and Venereology,
"
Acne flare‐up triggers in cosmetics include comedogenic ingredients, essential oils, [and] too-greasy or oily foundations.
"
Since the word
comedogenic
is more of a blanket term for many different types of pore-clogging ingredients, here are a few to consider avoiding when shopping for makeup (or any other beauty product, really): ascorbyl palmitate, acetylated lanolin alcohol, beeswax, coconut oil, almond oil, and cocoa butter. In more severe cases, these types of ingredients can even lead to
cystic acne
.
To choose the right type of makeup, specifically foundations and
tinted moisturizers
, make sure to look for formulations that are oil-free, wax-free, and fragrance-free (all of which can cause irritation if you have sensitive skin). Another thing to consider when buying these sorts of complexion products is the viscosity of the formulas: try to opt for thinner liquid foundations and loose powders. Thicker formulations, like cream foundations, tend to have more oils that can ultimately clog pores. Plus, the oils in thick foundations act as a seal while sitting on top of the skin, making it more difficult for the skin to breathe. Thinner foundations and some loose powders tend to have water-based formulas, which will sit on top of the skin without clogging the pores and feel overall more lightweight. Yes, this can all be quite confusing, but with our guidance and a bit of trial and error, you're sure to find that holy-grail complexion product for fall.
---
Here are eight of our favorite non-comedogenic foundations and tinted moisturizers that give you that flawless skin finish: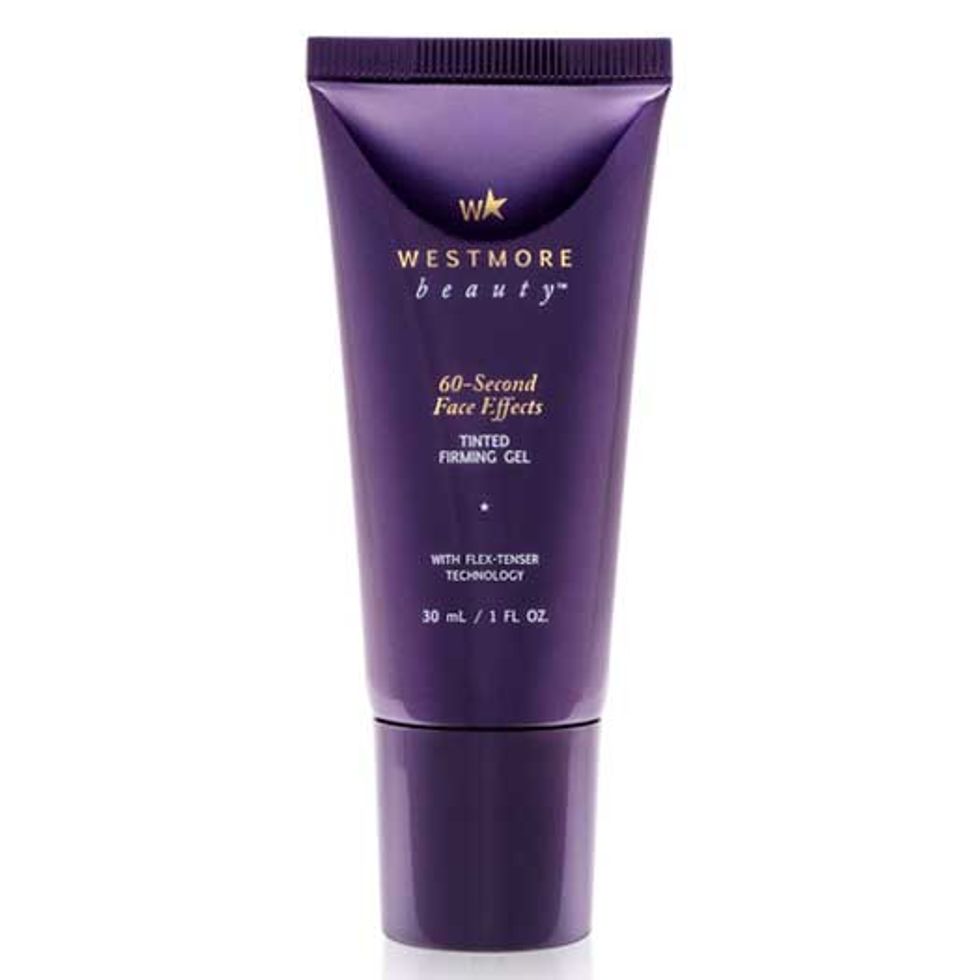 Unfortunately, breakouts don't stop the second you turn 20—adult acne is real—which is why we're looking for formulations that will both smooth fine lines and wrinkles and decrease the congestion in our skin. This tinted moisturizer firms the skin with Westmore Beauty's proprietary Flex-Tensor Technology and color-corrects for an even and natural-looking finish.
Looking to cover up active acne and treat it at the same time? Get you a foundation that can do both. This medium-coverage liquid foundation provides a satin finish to the skin, significantly covering up the appearance of any inflammation or redness as well as decreasing shine. Additionally, this foundation contains salicylic acid, a powerful BHA that works to minimize breakouts over time.
Consider this foundation if you are looking for a velvety satin finish that will last you through multiple cocktails with friends. This foundation maintains the pH of your skin to help the foundation last throughout the day (without any flaking or dry spots). Additionally, it soaks up excess oils on the skin, meaning that you can essentially forget about powdering your nose or touching up melted foundation throughout the day.
Rihanna continues to create inclusive and effective cosmetics with this Pro Filt'r foundation. It's an iconic fan-favorite for a reason; it is non-comedogenic and long-lasting, meaning that it will last for hours without stifling your pores in the process. This foundation's coverage is medium-to-full, but you can certainly sheer it out by mixing it with your favorite moisturizer.
This full-coverage powder is just what the doctor ordered for oily and blemish-prone skin. It comes in a loose powder form, which is perfect for lightly building natural-looking coverage. Additionally, it contains salicylic acid to treat acne and oat protein to soothe redness and irritation in the skin.
Who says we can't have dewy winter skin with an added bounce? This clean, serum-like foundation provides medium coverage that you can easily apply with your fingers. This formula contains plant-based squalane to improve elasticity and boost hydration in the skin, while niacinamide smooths out the texture from old acne scars.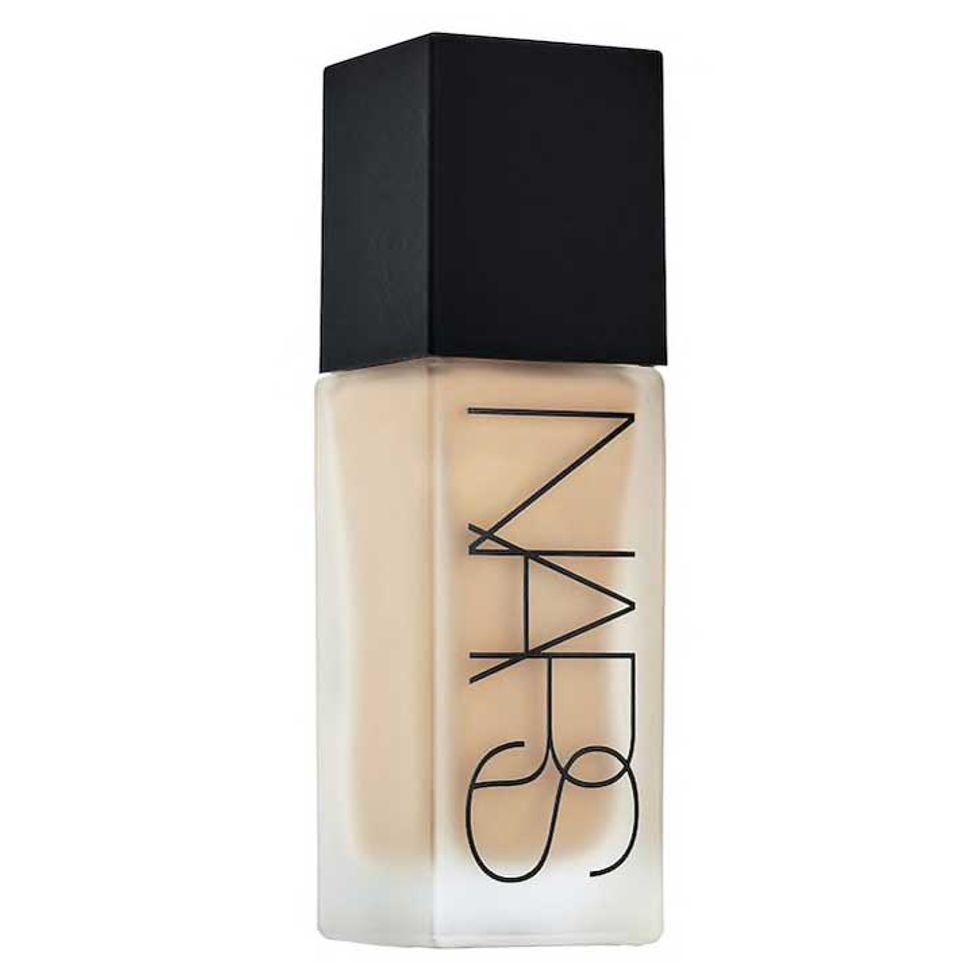 The phrase a little goes a long way definitely applies to this foundation. This formula is full-coverage, meaning that just about a pea-sized amount should be enough for balancing out any discoloration in your complexion. Additionally, most long-wear foundations tend to be on the more matte or satin side to avoid melting throughout the day, but this foundation provides a glowing and luminous finish that makes it look like you're not even wearing makeup.
This BB cream is perfect for those looking to lessen their shiny t-zones or oily cheeks since it contains airlicium, a mattifier that absorbs about 150 times its weight in oil. Given that this is a mousse consistency, it will also help diminish the appearance of pores with its primer-like texture.