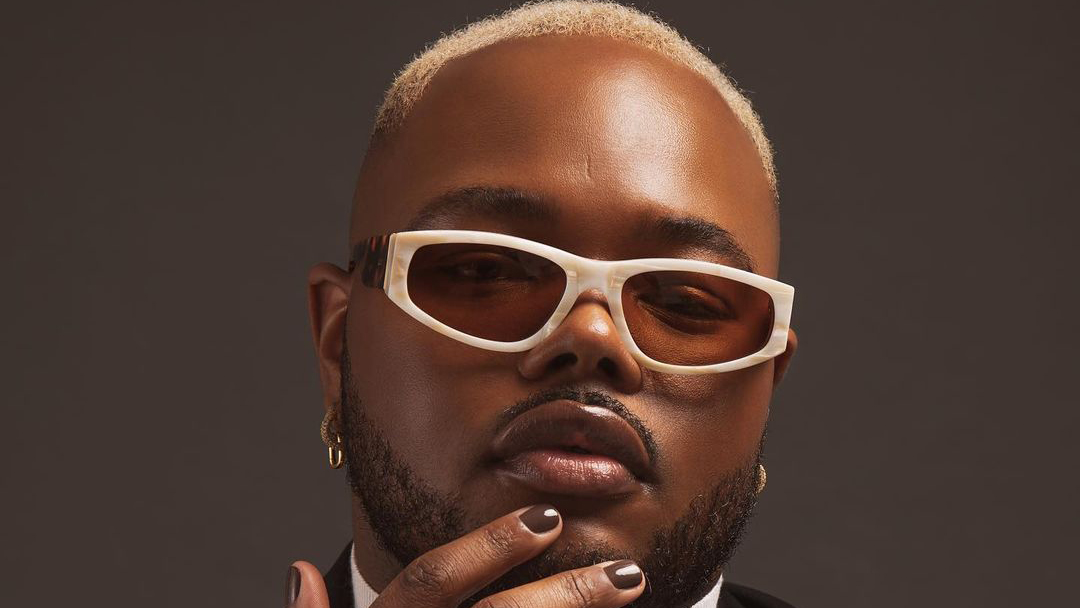 Skin Expert Sean Garrette Reveals the Career Lessons Rihanna Taught Him
The Fenty Skin Global Ambassador dishes on everything from genderless beauty to his winter skin saviors.
Thousands of people flock to Sean Garrette's Instagram each day for his perfectly edited photos, as well as detailed posts that break down popular skin-care products and their ingredients. The aesthetician and skin expert offers product solutions for everything from acne and hyperpigmentation to restoring moisture and repairing the skin barrier (seriously, if you don't follow him already, you should). For Garrette, these posts are his way of filling a centuries-old void in the beauty industry and bridging the health and skin-care access gap in his community. With each post he aims to educate his followers not only on how to achieve healthy, glowing skin, but to also break cultural and societal chains that feed misconceptions, place gender on beauty, and further drive a wedge in Black men's relationship with beauty.
As a Black male aesthetician, Garrette's work means disrupting gendered beauty norms on and offline, especially in his treatment rooms. He describes how he often recommends his female clients products that work on his own skin: "Having a skin-care routine and healthy skin is completely universal and genderless," he says. "Cleanser is cleanser and exfoliants are just that. It's more about your specific skin-care needs or skin conditions—it has nothing to do with your gender."
His steadfast dedication for showing up in beauty spaces as his authentic self meant that none other than Rihanna came knocking, tapping him to become the global ambassador of her skin-care brand, Fenty Skin.
We caught up with the self-proclaimed "skin therapist" to learn more about his journey to working with the global superstar, as well as his relationship to beauty and self-care and his goals for breaking down even more cultural barriers within the skin-care industry. Plus, his recommendations for keeping your skin in top shape this winter.
You call yourself a "skin therapist." What does that mean?
"I feel like anyone who works in a service industry, whether you do nails, hair, or makeup, you truly are a therapist to your clients. Specifically, when it comes to skin, it really does take a lot of emotional labor to be an aesthetician, especially when you're a Black aesthetician treating mostly Black women clients. The majority of my clients are Black women, and they've all had some sort of traumatic or uncomfortable experience when it comes to seeing a dermatologist or aesthetician. That may add to the other things that may be happening in their lives, so in the treatment room, I really kind of am a therapist for my clients beyond listening to their skin concerns. I'm really learning about their lifestyle so that [I can] create an easy routine for them at home that treats their concerns, doesn't add more stress, and is easy and accessible."
How did you get your start in the skin-care industry? Why did you want to become an aesthetician?
"I really wanted to work in fashion, and when I moved to New York in 2013, I realized I hated the fashion industry. I've always loved beauty and realized that beauty is a little more inclusive than fashion. I feel like it's a lot easier to build a brand and a business in beauty as a person of color, unlike in fashion. I always loved beauty and was obsessed with skin care; in fact, the year I moved to New York (I was 21), I really started my skin journey. I had a crazy flareup of adult acne, which I had never experienced before, and I became obsessed with researching ingredients to fix acne and dry skin. I did all the wrong things that finally led me to learning how to treat my skin.
"I always got compliments about my skin, so when I moved out of the fashion scene, I turned to makeup and worked at a few makeup counters. As a Black man, I never saw a male aesthetician—I always saw white female aestheticians. When I started working the front desk at a spa, an all-white establishment, there was one Black aesthetician and she barely got any work. It discouraged me, and I thought I was going to stay in the makeup world. I came to a crossroads in my life when I was 25 and I was like, it's time to figure out where I wanted to go and work towards creating a career and life for myself. So I took the leap and went to aesthetics school full-time and moved in with my mom in Atlanta and worked at Ulta on the weekends. I was fully immersed in beauty 24/7 and moved back to my hometown of Baltimore and worked at a spa after graduation. Then I started my own business and really ramped up my social media, and that all has happened in the last four years. It's been really intense, but it's been rewarding to be in a position to help people and continue to educate myself, as well."
What was your experience like as a male in aesthetician school, specifically as a Black man?
"School was broken into two parts—aesthetics and massage. All the men were in the massage portion, and I was the only male in my aesthetics class. I had to do bikini waxes, and I had to get one, and it was just really interesting. My teachers knew I was talented, but it was also really hard because I was the oldest one in class. My classmates were 18 and 19 years old and fresh out of high school, and at that point I was 26. Yet I went into the process on a mission—I knew what I wanted to do, so there wasn't any time to play around.
"I've had moments in my career working in spas where I was like, Where the hell am I going to go with this? I've experienced a horrible encounter with a client who called me numerous racial slurs. It felt almost impossible at times, and anyone who works in the service industry knows that word of mouth is the best way to build your books, [especially] when you're trying to make money in specific cities."
How do misconceptions about gender play into the skin-care industry, and how do you hope to change that?
"I feel like I've been changing that narrative even before I worked with Fenty Skin or any other brand. My clients are mainly women and I'm telling them what products worked for me and that it'll work for them too and they're trying it. Ingredients do not have a gender, but there are small things that differentiate male and female skin. Male skin tends to be thicker, oiler, and more resilient than female skin. Hormones play a large role in women's skin, hyperpigmentation, and acne.
"I think it's really important for men to understand how important healthy skin is! So many of my male clients never used sunscreen in their life because they thought that was only for women. It's more of an education standpoint because men have never really been a part of those conversations. Men have never been given the tools or taught that you should cleanse your face and exfoliate to help with razor bumps or use sunscreen to help with dark spots. You're definitely not seeing Black men or young Black boys in a Neutrogena commercial, so it's my job as a skin-care professional to really help educate them. I hope that people do learn from my social media because there's a lot of missing links in marketing and branding."
What, if any, career or beauty lessons did you learn from Rihanna?
"Rihanna has a very straightforward skin-care routine, and Fenty Skin really is her ideal routine. It's three easy steps and very uncomplicated because when you have such a busy lifestyle, you don't have time for 15 steps in a skin-care routine.
"Professionally, I've learned to always be authentic. When I first met her she would always tell me to be myself and be authentic and not to fake it. She wanted to hear my real opinions about the products and formulas because that's what mattered most."
Any message to the other men in the skin-care or beauty world? What are your thoughts on men embracing skin-care more in 2020?
"It's important to mention that as a Black male in beauty, you have to be at either end of the spectrum. You either have to be a very flamboyant gay man, or you have to be this very masculine 'no-bullshit' razor-cut beard type, but I fall right in the middle. I have my feminine moments, but I present in a very male way. I think, unfortunately, that has been the saving grace of my career—that I'm a little palatable to everyone. Which goes into diversity because we want to see people of all kinds of backgrounds! We want to see gay men that are feminine, gay men that are masculine, trans people, non-binary people. That's really important. So if I can say anything, it's to be really authentic in your message—don't feel like you have to bend or do something I did or someone else did.
"With Fenty Skin, when I see Black men or Black women who are really dope, I'm always sending them over to the social team. This is such a large space, I feel like everyone should have the chance to have their voice heard and their unique perspective shared. We all have different skin types and concerns, and I feel like all of that should be visible. Diversity is not adding one Black person in your campaign—it's adding Black people at the corporate level, [like] social media managers, chemists, and in development. So to be the face of Fenty Skin alongside Rihanna and to be able to represent her brand was a major moment for me, [since] you don't see a lot of Black men in these spaces. It's really rare."
What are two things we should do to care for our skin in the winter and through quarantine?
"Sunscreen! Sunscreen is a necessity no matter what season it is, and you should be wearing it every single day. It helps with hyperpigmentation, so if you're trying to cure your hyperpigmentation and aren't using sunscreen, it will never fade. The second is to cleanse properly. Cleansing is your number one step to get out the dirt, oil , impurities, and environmental things that just build up in your skin."
How are you practicing self-care during this highly stressful time?
"It's all about taking care of my mental and physical health. Since we're working from home and we can't go to other events or venues or even see our family, it's important for me to separate myself and my space. I work from home, I sleep, I eat, and it's all in the same space. If you live in New York, it's draining because our spaces are already so small. I go to the gym really early and it's empty, it's peaceful, and it helps me set a better routine for myself and a better flow to my day. It's less about skin care, a product, or shopping—it's about nurturing myself again so I can be the best and continue to show up for work and other responsibilities."
Shop a few of Garrette's go-to skin-care products: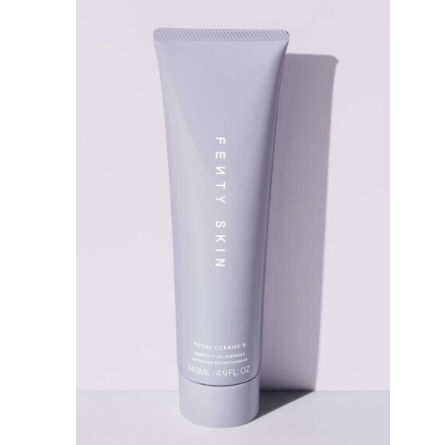 Fenty Skin Total Cleans'r Remove-it-All Cleanser
$25
"This cleanser is formulated with antioxidant-rich Barbados cherry (helps brighten), gingko biloba (helps control oil and clarify), green tea (rich in antioxidants), and fig and quince, which are loaded with antioxidants and beneficial minerals."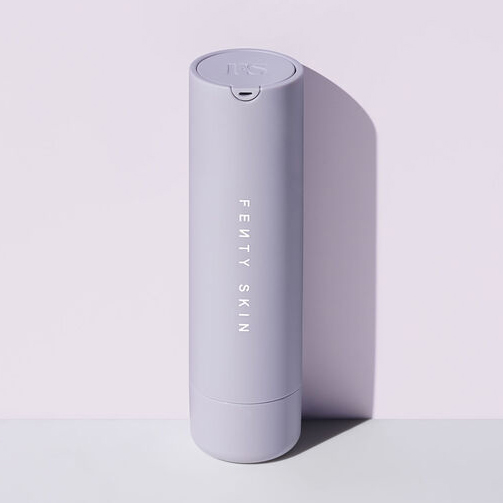 Fenty Skin Hydra Vizor Invisible Moisturizer Broad Spectrum SPF 30 Sunscreen
$35
"I have dry/combo skin that can get dehydrated pretty easily. I almost ALWAYS have to use a moisturizer underneath my sunscreen. With this SPF, I'm able to skip a moisturizer and use this solely as my moisturizer and SPF during the day."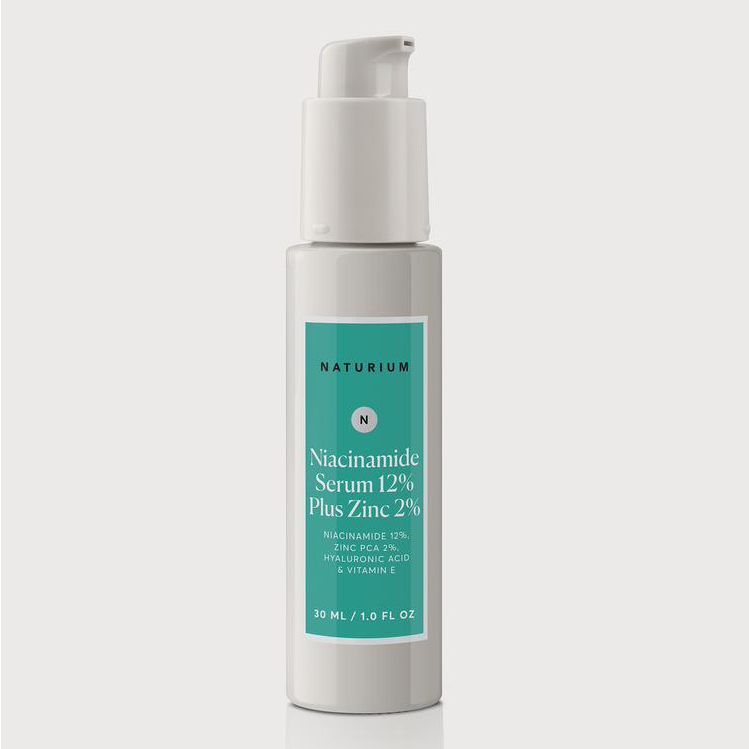 Naturium Niacinamide Serum 12% Plus Zinc 2%
$16
"One of my favorite ingredients is niacinamide, which helps reduce the appearance of pores, dark spots, and hyperpigmentation."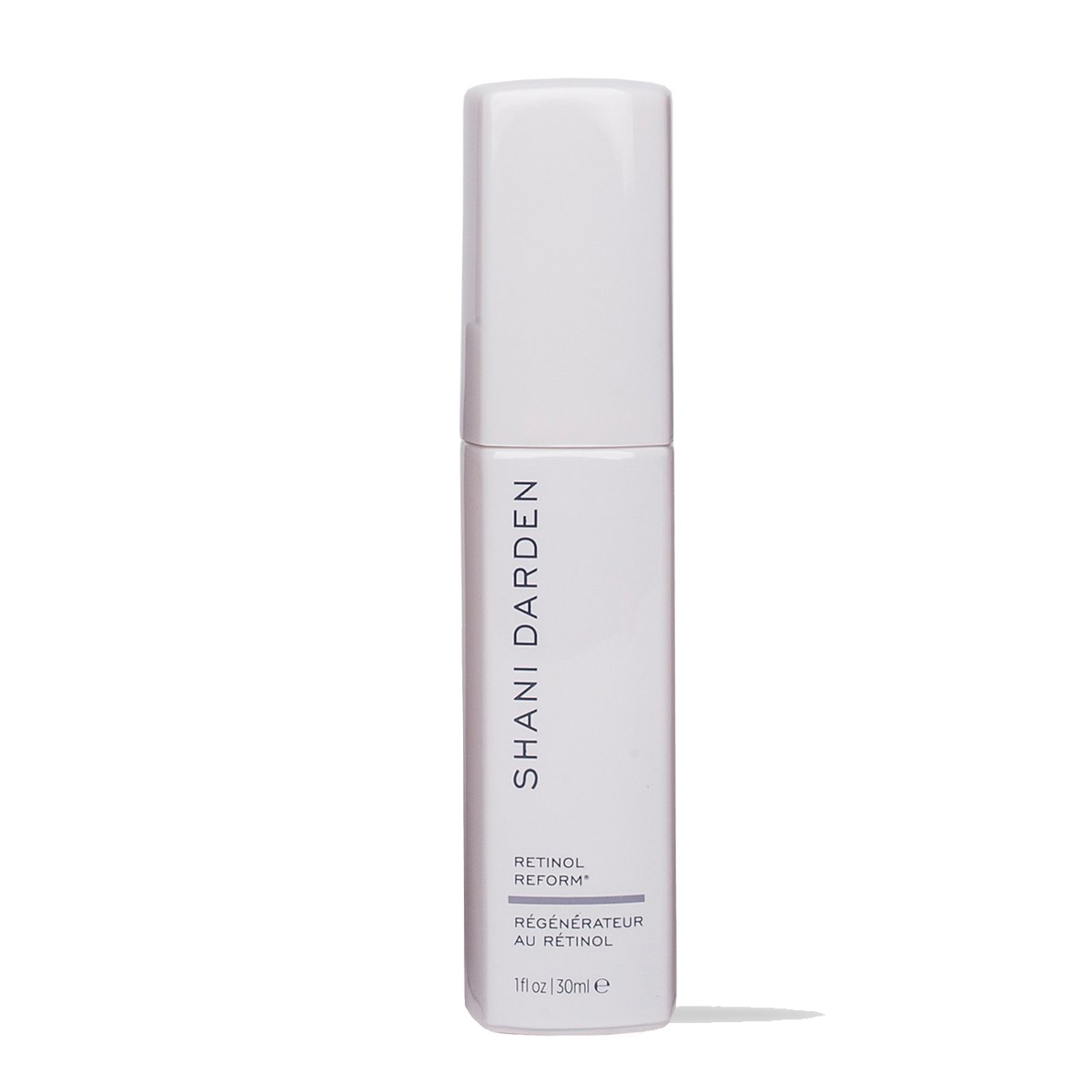 Shani Darden Retinol Reform
$88
"When I introduced Retinol⁣ Reform into my routine, I was having consistent issues with maskne, inflammation, and stubborn texture. Within three days this retinol significantly improved the texture of my skin and calmed the inflammation cause by the maskne."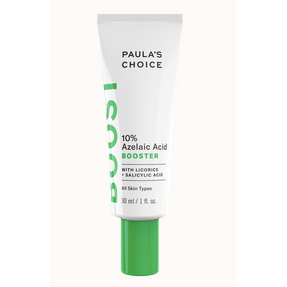 Paula's Choice 10% Azelaic Acid Booster
$36
"This helps my skin tremendously with texture issues, keeping my breakouts under control, and helps with hyperpigmentation. The best thing about the azelaic acid booster is that it can mix into anything and still be effective."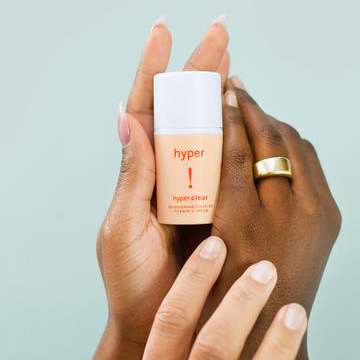 Hyper Clear Brightening Clearing Vitamin C Serum
$36
"This is one of my favorites for treating discoloration in the skin."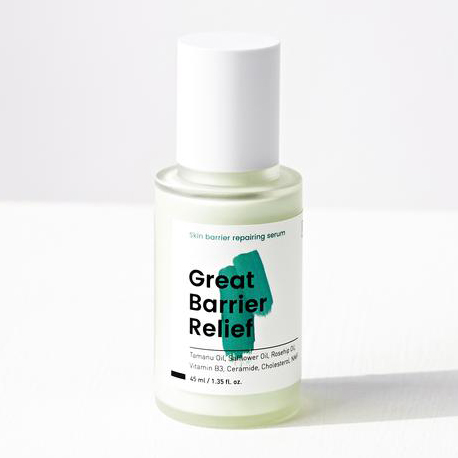 Krave Great Barrier Relief
$28
"Keep your routine very simple: cleanse, tone, essence, and then apply GBR and layer cream over it. To my surprise, the next morning my skin looked incredible. [My] complexion looked brighter and more even, and my skin felt softer and more nourished."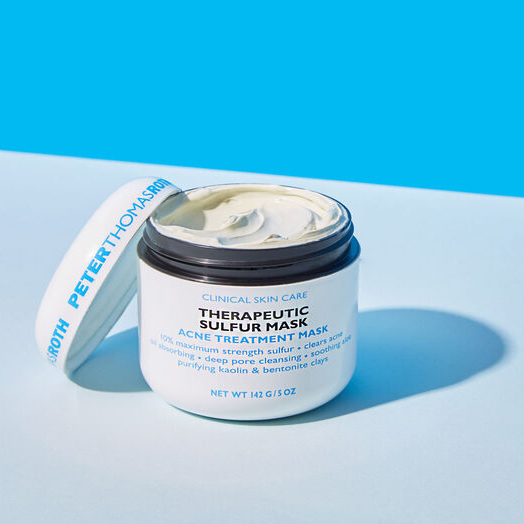 Peter Thomas Roth Therapeutic Sulfur Mask
$52
"The Therapeutic Sulfur Mask Treatment is one of my favorite sulfur masks. It's formulated with 10 percent medicated sulfur, bentonite and kaolin clay, aloe vera, and glycerin. I use this mask about once or twice a week or as needed."