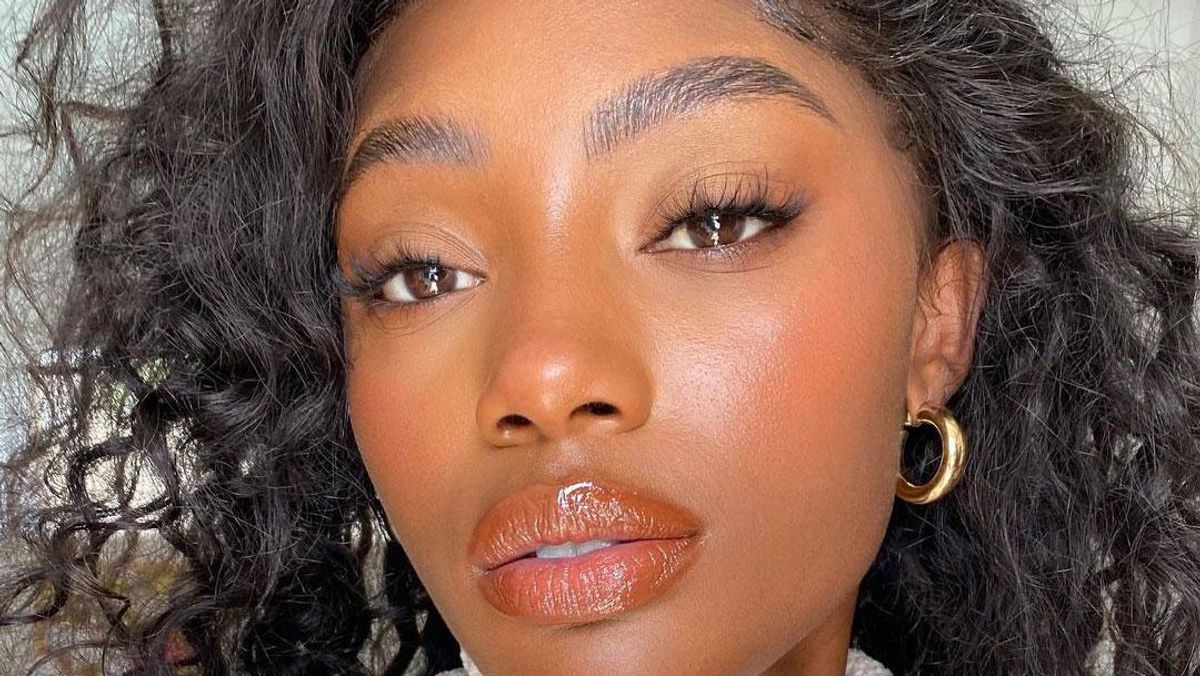 Makeup
The Return of the Statement Lip
Four trends to wear all summer long.
Graphics:
Ama Kwarteng
As the number of vaccinated Americans continues to tick upwards, there's another number that's rising. April lipstick sales rose more than 80 percent year over year. It makes sense that following a year where half of our faces were hidden—muted, one might say—that people are, once again, reaching for lipstick. As Diane von Furstenberg once said, "lipstick is to the face as punctuation is to a sentence." However, lipstick isn't just about making a statement—the story of lipstick is also the story of transformation. When writer Jamaica Kincaid moved to New York City, she reinvented herself. She cut her hair short and dyed it blonde, she shaved off her eyebrows and wore saddle shoes, and she swiped on vivid red lipstick, which soon become part of her signature look.
Whatever your reasons for trying out a new lipstick—whether you want a colorful pick-me-up or a look that turns heads—below are four striking lip trends to consider as we emerge from our cocoons. From a splashy orange lip color to the more muted hue of a stain, all these looks will make those close to you do a double-take, wondering if something about you has changed.