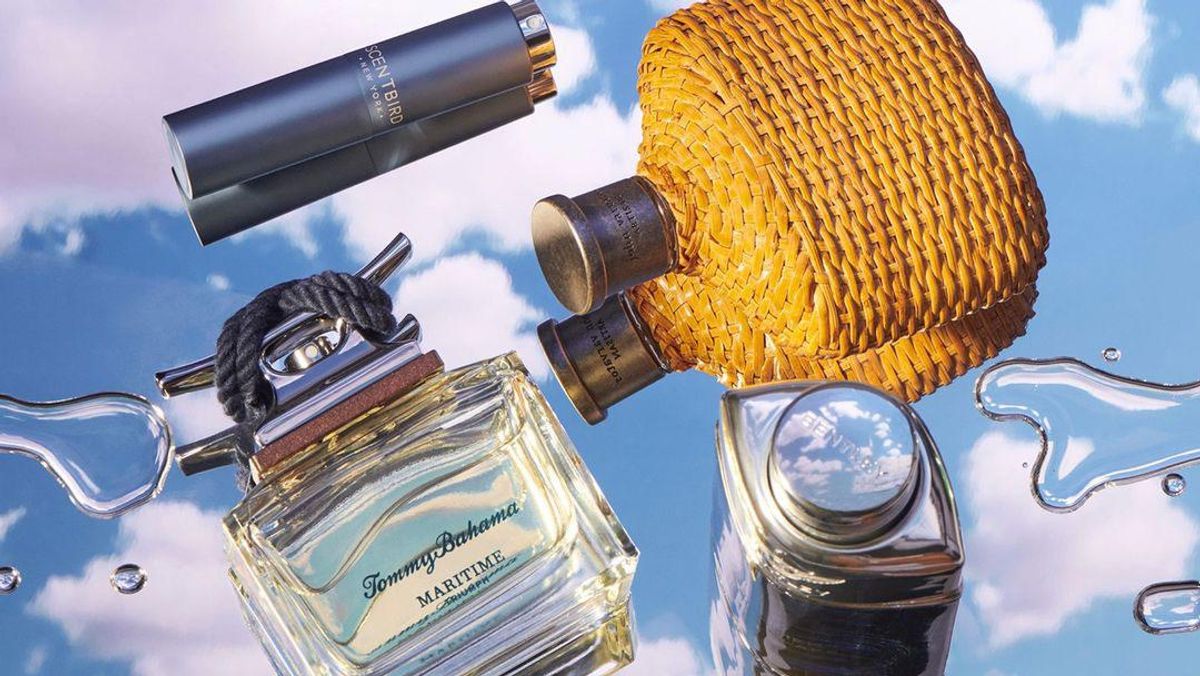 Beauty
The Scents Our Staffers Will Be Wearing All Summer Long
Fragrance is the best accessory.
Every season has its signature smells, and summer is no exception. The woody haze that drifts away from a sizzling barbecue, the crisp, salty smell of ocean air, and the sweet and fruity aroma that hits your nose as you sip on a fruity cocktail—the smells of summer are wide-reaching and varied. You don't have to change your scent with the season, but there's something satisfying about swapping your heavier fragrances for a lighter scent—it's like putting your cozy cashmere sweaters in storage to make room for those breezy slip dresses.
Below, you'll find a collection of scents and notes—ranging from body oils to hand soaps—that our staff will be adding to their fragrance rotation this summer. Whether you're looking for a new signature scent or you're just in the mood to switch things up in preparation for the warmer days ahead, you've come to the right place.
Jessica Teves, Head of Content
This fresh scent is so light and delicious—it's absolutely perfect for the warmer months. It features a perfect marriage of sweet pears and white freesias that feels light and breezy and wearable for any occasion.
Jo Malone
I'm a longtime fan of all of Aerin's delightful range of fragrances, but lately this lush scent is taking the lead in my arsenal. Each spritz transports me to the deep blue waters of the Mediterranean, and its sweet honeysuckle and grapefruit undertones feel light and refreshing in the summer months, when anything too heavy feels overwhelming.
Aerin
A mainstay in my fragrance collection, I turn to this rich scent for days when I need to feel stronger and more confident. There's something about the warm and luxurious leather and rose notes that feels luxurious and mood setting.
Hermes
Ama Kwarteng, Beauty Editor
I've been obsessed with taking care of the skin below my neck for as long as I can remember, so you can trust me when I say this body lotion is one of the best. The texture of this cream is similar to its scent—gentle and slightly subdued. These are all good things in my book—the lightweight, whipped texture of the cream allows you to slip into jeans, or your sheets, without leaving behind a trail of greasy residue, and the signature watermelon scent isn't overpowering. Because the scent doesn't linger for a long period, the cream also plays well with any fragrance you'd want to spritz on afterwards.
Glow Recipe
With an unexpected combination of notes that effortlessly mesh together, this Dior fragrance is proof that opposites attract. Think of this scent as the olfactory version of a smoky mezcal margarita—spritz it on (a little goes a long way), and instantly, a warming sensation courses through your body and envelopes your senses. The fresh, fruity notes pair well with the main note, tobacco, to create fragrance that's reminiscent of a late summer evening.
Dior
The formula inside this bottle is as luxurious as the design of the packaging. The body oil's consistency is thick, leaning more syrupy in texture, and it's packed with antioxidants, like vitamins A, C, and E, papaya enzymes, and shea butter. Together, these powerhouse ingredients lock in moisture and slough off dead skin. Once you layer it on, the oil disappears into your skin. The only markers of its existence are the dewy glow and the light, energizing citrus scent that it leaves behind.
One Love Organics
Halle Lagatta, Creative Producer
I'm not the kind of gal who loves traditionally "girly" or feminine scents, which is why, when I got my first whiff of Flowerhead, I was completely shocked by how much I loved it. A few spritzes on damp hair followed by a quick blow-dry seals in the fragrance for a long-lasting, subtly femme flare for your next night out on the town.
Byredo
Calling all bath haters! Uma's wellness bath oil converted me into a true believer in the therapeutic benefits of soaking. This is the ultimate upgrade to any bath—packed with essential oils and antioxidants that absorb into the skin, leaving you with baby-bum softness and a subtle layer of fragrant chamomile, lavender, and vetiver. Post-soak, the aromatherapy benefits keep on giving! So carve out some time tonight in your evening ritual to draw a hot bath, add a few drops of this bath oil, and let the calm sink in.
Uma Oils
Finding my signature scent was a long and treacherous journey where many perfume samples met their end in a glass jar inside my bathroom vanity. I kept encountering scents I loved only to find that they gave me horrible migraines (note to those with sensitive sensory receptors: stay away from synthetic fragrances!). What a relief it was to finally find the parfumerie that is D.S. & Durga. Each scent is exquisitely layered—dive deep enough, and you'll discover a thoughtful story behind them with a fabulous Spotify playlist to match the vibe.
D.S. & Durga
Nick Papa, Brand Partnerships & Sales Manager
When I first read the story behind this fragrance, I was immediately enticed and purchased it without having ever tested it in person. I trusted the incredibly layered expertise of other Byredo products I have used, and this one is no different—potent at first spritz, with woodsy undertones that continue to surface as it mixes with your natural pheromones. This fragrance is definitely here to stay as a staple in my rotation all summer long.
Byredo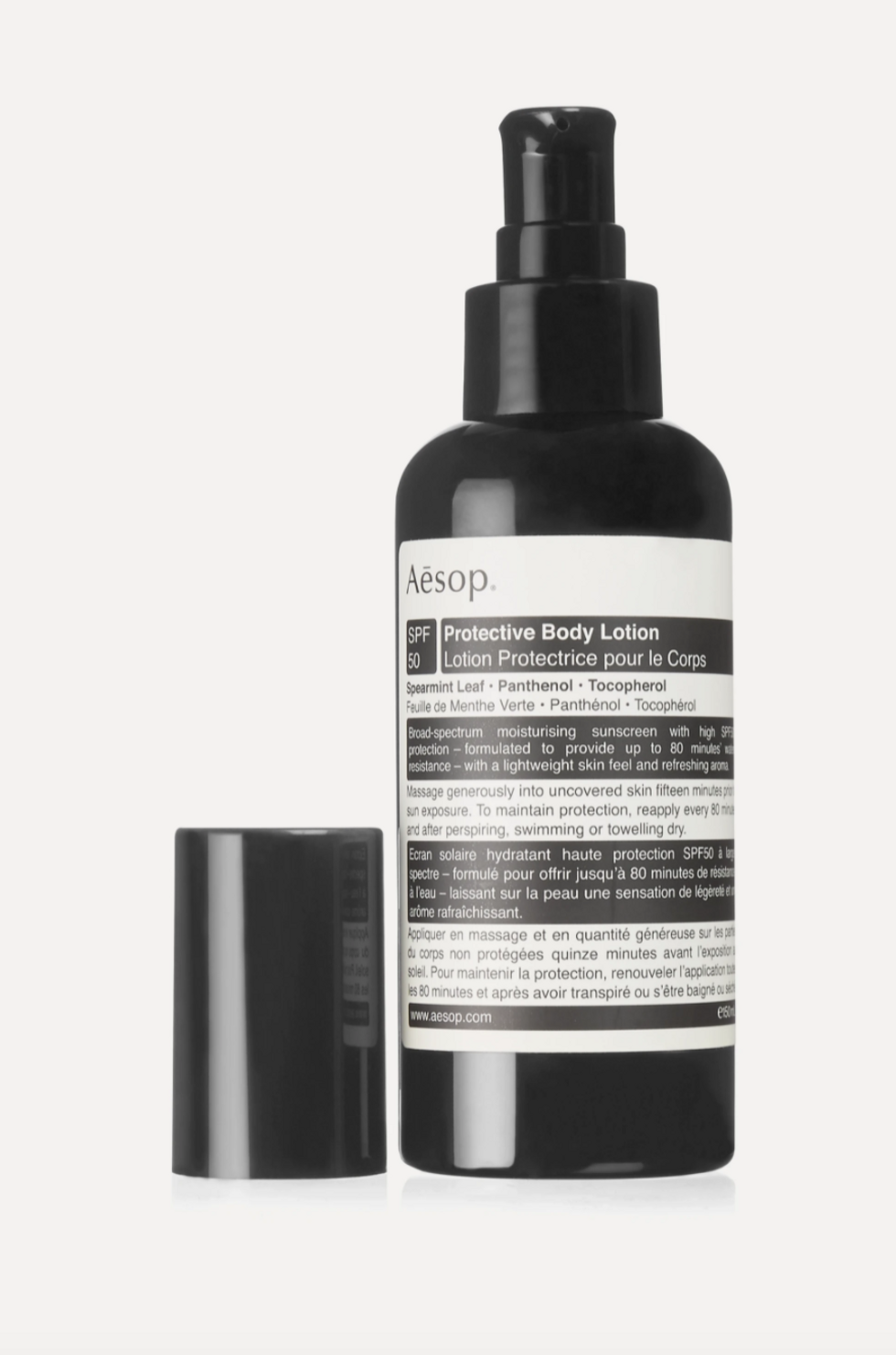 OK, this isn't a traditional scent-based product, but the Avail Body Lotion is one of those scents that I associate with summer. It is lightweight, beyond hydrating, and the added boost of SPF helps me feel protected for days I am not necessarily lounging in the sun, but rather out and exposed for a period of time. Typically, I focus on applying this to the back of my hands, knees, elbows, and the back of my neck.
Aesop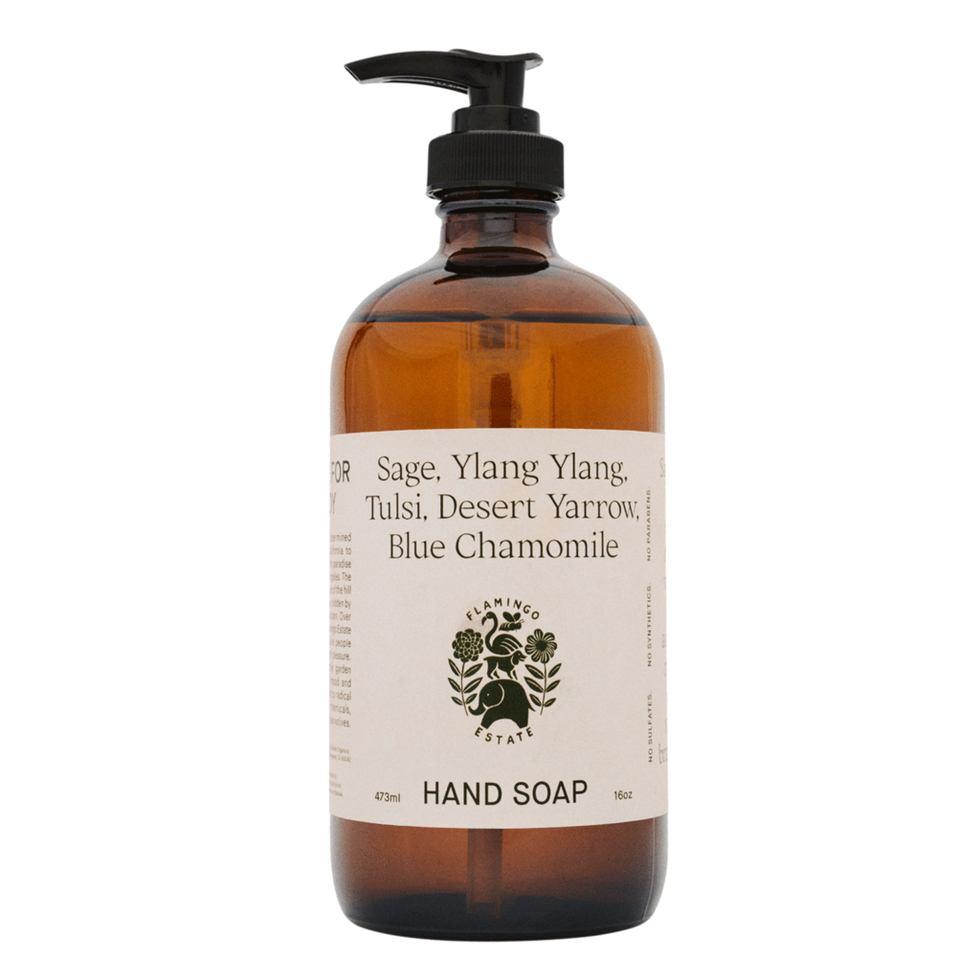 I think we can all agree we have been washing our hands more than ever before over the past year or so, and this Flamingo Estate soap has honestly made it more enjoyable. It is light and leaves your hands beyond soft with a scent that lasts long after your rinse. The scent is perfectly layered and has that aromatic feeling of summer.
Flamingo Estate