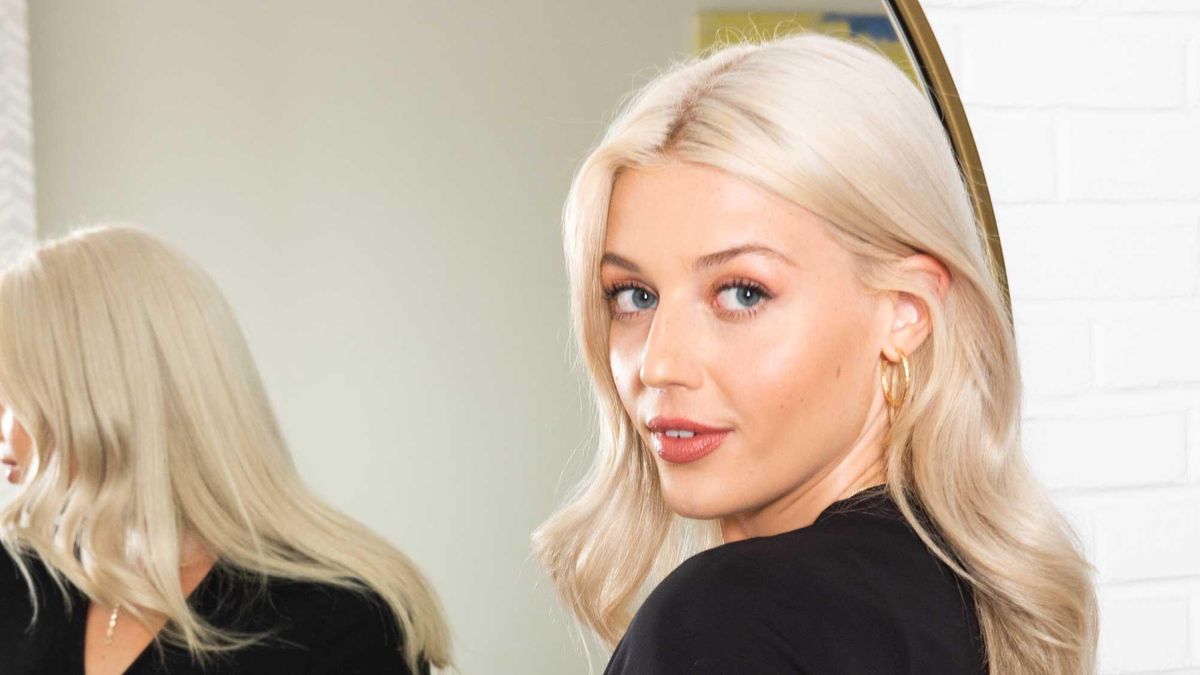 Endless Summer
The Hottest In-Office Skin Treatments for Summer
Dr. Anetta Reszko is helping us get prepped.
As ridiculous as the phrase "hot girl summer" sounds, we find comfort in the fact that there is the possibility of a fun-filled post-vaccine summer with friends and loved ones. Although it feels as if 2020 was some hyperbolic time chamber where everything came to a standstill and you could still remember your pre-lockdown days like they were yesterday, time went on—and it shows in the change of the seasons, in the trending styles, and, unfortunately, in our skin. Now, we've become masters at taking care of our skin at home, but there is no denying that countless hours of Zoom meetings and blue-light radiation from our phones have done some damage to our skin. So now that we're going out into the world again, how can we have the same radiance or supple bounce in our skin as we did before living in lockdown? N.Y.C.-based, board-certified dermatologist and Mohs surgeon Anetta Reszko, MD, PhD, gives us a full breakdown of the best in-office procedure to consider this post-lockdown summer.
Which in-office treatments or procedures will work best for diminishing the appearance of fine lines and wrinkles?
"One of the most common procedures that people request is basically for skin tightening. I think everybody has just come back after a long year and looked at themselves to see a development of fine lines and wrinkles and loss of elasticity. So people do want skin tightening to kind of lift and tighten the skin. The best treatments in that category are going to be radio-frequency needling devices. Radio-frequency devices use varying energy waves to heat the dermis layer of your skin. This heat stimulates the production of collagen, regenerating and improving skin laxity [and] acne scarring, and minimizes the appearance of pores. [I recommend the] Vivace, Morpheus8, and Genius [treatments]."
Which in-office treatments or procedures would you recommend to someone who is struggling with acne-prone skin or "mascne"?

"I personally see a ton of mask acne, and regular acne, being exacerbated due to being locked in our homes. I think it partly has to do with increased stress. Even though a person can use topical medications and dual antibiotics, they have a limited role. So we actually know to treat those conditions with lasers like the Aerolase Laser Treatment. It's fairly beautiful because the laser is forced by two mechanisms. One, it actually shrinks the overproducing glands to prevent long-term acne from developing. And second, it limits the vascular component often associated with inflammation, so it reduces the overall redness of the skin. So that's also a great benefit because it's kind of a more uniform clean, [improving] the appearance of the skin. Plus, it treats active acne and 'mascne' by destroying the bacteria that cause acne, without causing downtime."
Are there any treatments or procedures you would recommend for someone looking to firm their jowls or jawline?

"My favorite is something called Evoke and it doesn't have any downtime. Evoke is a radio-frequency device focused on toning the skin of the lower face and chin. It basically is what looks like a helmet on the person's face during the procedure. That helmet delivers the electric radio frequency along the jawline to tighten and lift that area. So [for] somebody especially interested in tightening the skin around the lower portion of the face, where you see the earliest signs of aging, I think Evoke would be fantastic. You might be a tiny bit red right after the procedure, but there is no need for numbing, and it's actually a super comfortable procedure."
Are you seeing more people come into the office for body procedures in preparation for the summer? If so, which ones do you think will be most popular this summer?

"For the longest time, we were so focused on only treating the face to appear more youthful. But people started to question, Well, what about my hands? And what about my neck? So treatments that are specifically for the body are becoming increasingly popular. We do have a lot of patients asking for Emsculpt, which is a non-invasive procedure that both burns fat and stimulates the muscle. Also, people do ask about Fraxel laser for their hands and chest—this resurfacing laser removes the signs of sun damage and stimulates collagen and elastin production in those areas other than the face."
Which facials do you recommend to upkeep the results of in-office procedures and treatments throughout the summer?

"A lot of my patients come in for something called a remodeling facial, or microcurrent facials. That uses microcurrents to stimulate and tone the muscles, and you can actually see the muscles becoming lifted to the point where the results look a bit like a face-lift. Another facial is called the HydraFacial, which is a combination of a chemical peel, intense hydration, and microdermabrasion. This exfoliates the skin while still adding immense hydration for a supple bounce perfect for the summer."