Beauty
A few can even help reduce your anxiety.
Whether you house an entire collection on your vanity or are partial to one signature blend, fragrance is one of the most endearing and deeply personal beauty purchases you can make. Scent memory is also one of the main ways we're transporting ourselves in this time of limited travel. We're able to recall summers spent on the beach with family or out on the town with friends, when our daily landscape wasn't limited to the walls of our homes. In that sense, fragrance in 2020 is more significant than ever. Luckily, there's been no shortage of enticing new options since December of last year.
From scents that can
lessen your anxiety
to intoxicating blends of amber and orange blossom, these are the top 10 fragrances of 2020.
---
We're all about fragrance that can positively impact your mood, which is why Nue Co.'s latest release tops our list of scents for the year. With notes of wood, smoke, and citrus, the functional fragrance (also touted as a "sensory supplement") has been shown to reduce your stress by 96 percent after 30 minutes of wear, as well as boost feelings of calm by 92 percent. The formula is also completely non-toxic and is hexane- and phthalate-free. For anyone looking to explore the world of mood-boosting scents, this unisex option is the perfect place to start.
OK, technically CHANEL's Chance scent collection has been around for almost two decades, but we still cannot get over this gorgeous (and insanely adorable) set of crayons. Solid perfume is one of the most travel-friendly options on the market—back when it was safe to do so—so we're all for picking up this pastel set and throwing one into each of your favorite bags. Each crayon has a version of the beloved Chance fragrance for a fruity, floral, fresh, and zesty option, depending on your mood. There's a tendency for luxury scents to feel somewhat serious and a little too precious—these completely upend that thinking and help rebrand luxe perfume as something playful and lighthearted. We could all use a bit of that this year.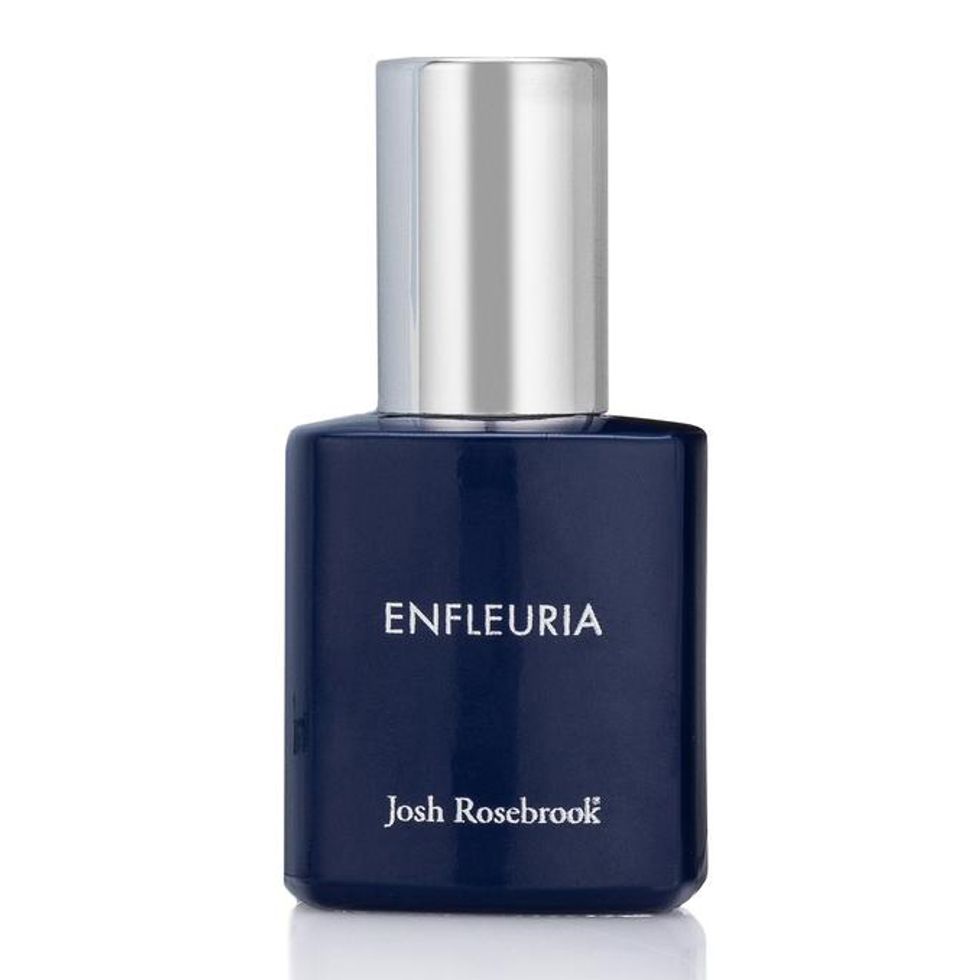 Clean beauty maestro Josh Rosebrook finally entered the fragrance game earlier this year with a delectable gardenia scent that took over 200 iterations to get right. The name is based on enfleurage, an 18th-century technique used to extract the aromatic compounds from flowers using plant oils, favored by the French. The lush floral notes are perfectly balanced with the amber base, while hints of jasmine, citrus blossom, and bergamot unfold throughout the day. It's a scent that will have strangers demanding to know what you're wearing and where they can buy it for themselves.
Fragrance is one of the most personal beauty choices you can make, which is why we're such fans of D.S. & Durga's Crystal Pistil, which can be worn alone or as an enhancement for your favorite scent. It's a transparent blend of orange flower blossom water, crystalline flower parts, and white musks, which adds a refreshing dewy note to any perfume. Or, if you're looking for a minimalist scent that will still make you the most popular person in your office elevator, it's just as delicious solo as well.
This fragrance is exactly what we'd imagine walking through a rose garden in the South of France would smell like during the summertime. Whiffs of rose linger throughout the day while musk and citrus notes ground us in an almost aroma-therapeutic type of way. We consider this fragrance to be a highly elevated and zesty version of that potpourri your mother keeps in her closet—in the best way possible, of course. This is one of 2020's fragrances that shed a whimsical light during a chaotic year.
Consider this scent Ben Gorham's homage to your inner child. A heady, floral sweetness from Damascena rose perfectly counterposes the light and tangy cassis and tangerine, bringing us back to the days where we would run around barefoot in the yard, only taking breaks to sip on ice-cold lemonade. White saffron and amber perfectly balance out these light and airy notes with an intoxicating sophistication. Trust us—this will quickly become your go-to scent for everyday wear.
Consider this fragrance if your happy place is the outdoors, away from the stress of technology. Formulated via green chemistry, the synthetic note is unlike any we've smelled before, for a smooth, woody finish that works well alone or paired with your favorite scent. Vetiver and cedarwood mingle with the musky, almost salty ambergris note for an addictive, modern fragrance. Bonus—it's also a green blend and is housed in an environmentally friendly glass bottle with a biodegradable cap.
Meditative scents are personal, and what may be relaxing and alluring to one may not be to someone else. Yet the noses at Jo Malone have found a way to create a scent that is both universally calming and seductive. Fig notes add a fruity, deep sweetness that brings us back to unforgettable moments with a lover, whereas lotus flower grounds us during life's more hectic events. We cannot get enough of the orange-peel zest from neroli that rounds out this luxurious scent.
We love fragrances that become more and more complex as the day goes on. Kilian Hennessy launches this perfume as a tip of the hat to his eighth-generation inheritance of Hennessy, a renowned cognac brand that is surely sitting on your bar cart right now. He collaborated with French perfumer Benoit Lapouza to create a scent which, at first, has a warm and nostalgic sweetness from cinnamon, praline, and vanilla, adding a cosmopolitan flair to the days when we prefer to smell like freshly baked treats. Yet as the day goes on, the scent transforms with lustrous oak wood, cognac, and tonka-bean notes, immediately transporting us to nights out on the town with friends in secret, candlelit speakeasies.
As soon as we can hop back across the pond, Italy will be one of our first destinations. Until then, this sumptuous blend from Valentino will hold us over with notes of orange blossom, Italian bergamot, and crystal moss accord. Bonus points for having a seriously gorgeous glass-cut bottle and none other than Lady Gaga as the face of the new campaign. The vanilla dry-down is also perfect for the upcoming holiday season. This fragrance will have a permanent place on our vanities from here on out.