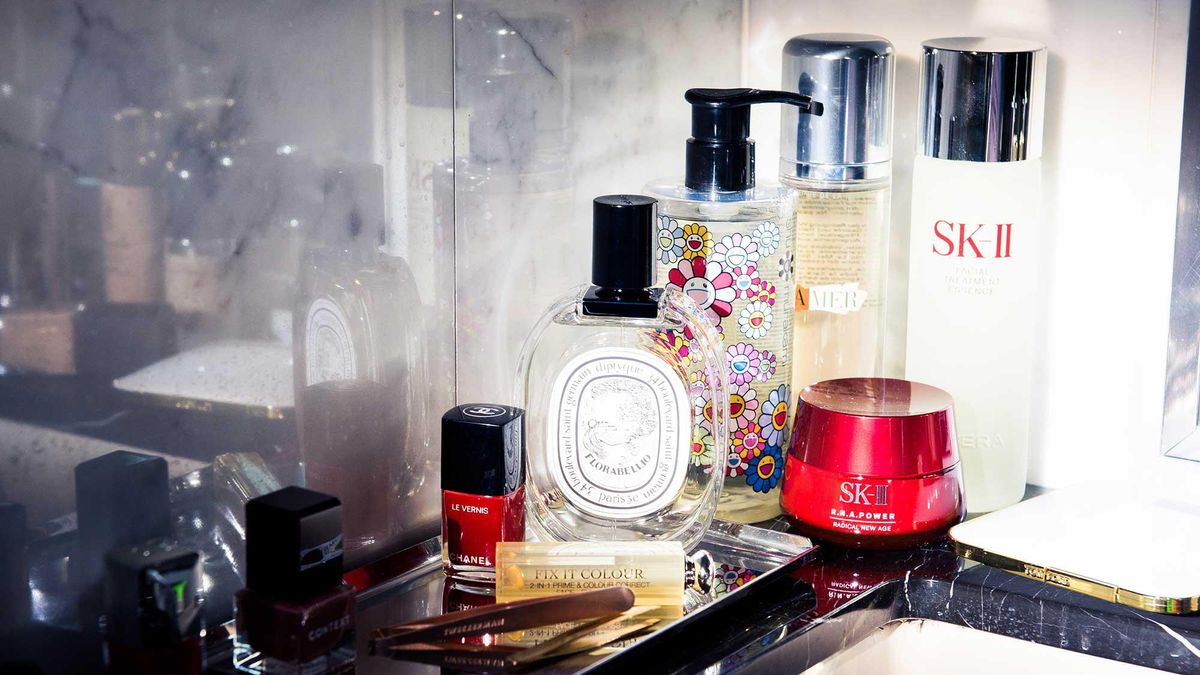 Skin
One Editor's Debate about Body Lotion vs. Body Oil
If you have dry skin, this is for you.
This past winter has been particularly interesting for my skin. Staying indoors, I did not encounter the frigid temperatures of an icy New York City, yet my skin was especially dry, perhaps drier than it has ever been in winters past. I've dealt with dry, cracked hands, flaking lips, and dryness on my legs that exacerbated my cellulite so much that I even thought to myself, I guess this is what happens when you turn 25? Realistically speaking, it's primarily because I was constantly indoors, where artificial heating circulated to keep me warm. This completely stripped my skin of moisture, so much that I even developed backne for the first time in my life.
Now, I've been using body lotions for my entire life—growing up, I always had dry skin whose only saving grace seemed to be oat baths and Aveeno lotion. Naturally, as soon as I saw the dryness of winter skin approaching, I quickly geared up with an arsenal of my tried-and-true lotions. Although I do have a life-long love affair with lotions, this time around, my skin would reset back to its original mode of flaky a few hours after application. It could be because lotions err on the water-based side, which works exceptionally well for dehydrated skin. But it didn't seem to work enough this time around for my bumpy, dry skin. And yes, there is a difference between dry and dehydrated skin: the term dry refers to a lack of moisturizing oils on the skin, whereas the term dehydrated explains the lack of water content in the skin.
Since my skin is dry, I opted for a different moisturizing routine: body oil. Body oils tend to be more emollient than their humectant counterparts, which are lotions. Humectants (like hyaluronic acid, provitamin B5, and glycerin) are perfect for bringing water to the skin from the outside world to provide a plumping effect to the skin. On the other hand, emollients tend to be more oil- or butter-based, which helps the skin with its self-moisturization process (aka the skin's natural sebum production). Emollients and humectants work synergistically. A humectant brings water to the skin, and an emollient seals that moisture in, providing soft, texture-free skin that stays moisturized all day long.
One thing to note here is that timing is everything, and it's vital to use a body oil straight out of the shower to reap all its benefits—the warm steam of a shower opens the pores in the skin, and, of course, the water acts as a humectant that hydrates the skin. When you apply an oil to damp skin after the shower, the oil traps the moisture and forces it deep into the skin for a smooth and glowing texture.
I began using body oils every day right out of the shower. I typically start with about two to three oil pumps for my entire body, just to make sure I'm not using too much. Sometimes, if I notice that my body is particularly dehydrated, I like to apply a body serum before my oil to capture all the hydrating goodness. After the second week of using a body oil in place of a lotion, I noticed that the texture on my arms and back were virtually gone and the dimples in my thighs were noticeably smaller. My skin was glowing the same way it would when I'm beachside in the middle of the summer, which I couldn't believe given that I was the driest I had ever been just a fortnight ago. I've been using body oils for a few months now, and I can surely say that the chances of me going back to body lotions are very slim at the moment. Of course, there will be *particularly* dry days where I make my body-care cocktail of serums and oils. But for this spring, I'm sticking to my new and simplistic moisturizing routine of just using body oil.