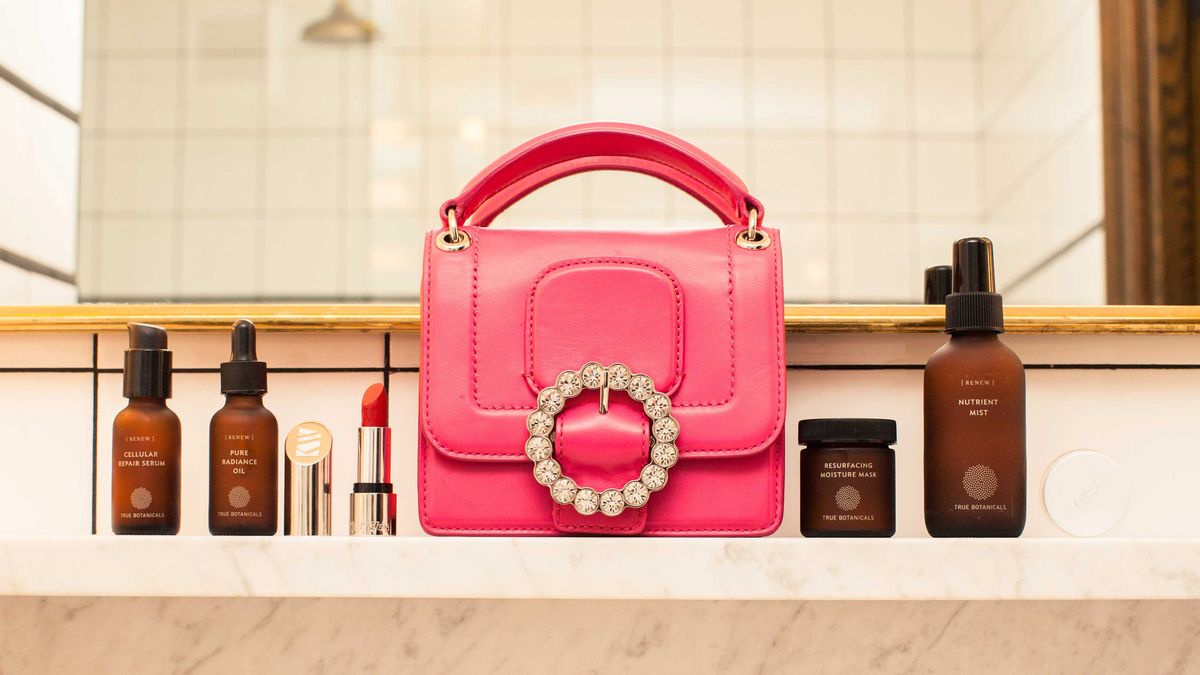 Skin
These supercharged actives should be nominated for Best Actor in a Leading Role.
The masses once turned to lipstick during difficult times for a quick hit of mood-boosting color—a pattern of consumer behavior that Leonard Lauder, son of the legendary Estée Lauder, coined the
"lipstick index."
Add face masks and a global pandemic to the equation, however, and  cosmetics tend to fall by the wayside, while skin care—a fairly accessible form of
self-care
—becomes the "
new economic indicator
," notes Ari Shapiro, host of
All Things Considered
on National Public Radio.
While this categorical shift isn't exactly surprising, given today's turbulent world, what is interesting is the popularity of single-ingredient skin-care products in a sea of fully-loaded options. While the definition of what constitutes a single-ingredient formula varies depending on whom you ask,
Dr. Caroline Robinson
, dermatologist and founder of
Tone Dermatology
in Chicago, says that this term describes "products that use one main active for the purpose of mixing or layering." Even when flooded with concoctions that claim to do (and contain) it all, many skin-care aficionados are gravitating toward a more simplistic formula centered around one hero ingredient.
Alongside questions like "how to trim your own hair" and "
how to color your hair at home
,"
Google's annual Year in Search report
revealed that specific ingredients—including
vitamin C
,
hyaluronic acid
,
retinol
, niacinamide, lactic acid, and
glycolic acid
—saw an uptick in search traffic in 2020. Credo, a retailer specializing in clean beauty products, has also noticed a renewed interest in these types of skin-care staples, as well as of-the-moment ingredients like
bakuchiol
and
CBD.
Single-ingredient formulas, however, aren't new to the store's best-selling lineup. Allie Compton, Credo's product development manager, notes that
Pai's Rosehip BioRegenerate Universal Face Oil
, which stars a glow-inducing blend of organic rosehip fruit and seed oil, "has been in our assortment since day one and remains a top seller." Other customer favorites include
Indie Lee Squalane Facial Oil
,
BYBI Beauty Blueberry Oil Booster
, and
Le Prunier Plum Beauty Oil
(which sold out in just 12 hours after Chrissy Teigen featured it on her Instagram story).
Compton attributes some of the popularity around single-ingredient products to "customers seeking more transparency and wanting a formula that is straightforward." Veteran cosmetic chemist Ron Robinson echoes these same sentiments, adding that these more simplistic formulas give "the very skin-care-involved consumer the ability to customize a regimen that works best for their skin." As the founder and CEO of
BeautyStat Cosmetics
, Robinson sees both sides of the coin, choosing to develop both single- and multi-ingredient products for his own line. He is in favor of letting some ingredients steal the show, specifically those that function as moisturizers or
emollients
, like
BeautyStat's Universal Moisture Essence
featuring 100 percent pure squalane extracted from sustainable plant sugars. "But single-ingredient actives like niacinamide or acids can cause irritation, especially for those consumers who are not savvy on how to cocktail or create their own regimen," he warns. "The other concern I have with single ingredients is that not all [of them] have a pleasing aesthetic in that they can be greasy, dry, and/or hard to apply."
Dermatologists like Dr. Robinson and Dr. Joshua Zeichner, director of cosmetic and clinical research in dermatology at Mount Sinai Hospital in New York City, are wary of patients moonlighting as cosmetic chemists. "In my opinion, there are far more benefits to single-ingredient skin care to companies than there are to consumers," explains Dr. Robinson. "From a manufacturing perspective, it's easier to formulate and move to market. From a marketing perspective, using unvalidated terms like 'clean,' 'free of,' or 'customizable' are very appealing to buyers. For the person actually using the product, however, the deep knowledge of cosmetic chemistry needed to actually mix and layer these products in a way that achieves results becomes very burdensome and nearly impossible." Combining powerful actives incorrectly can also increase the chances of a negative reaction and also
render ingredients ineffective
. Other actives, like brightening
vitamin C
, actually work better in combination with complementary ingredients such as vitamin E or ferulic acid because they "stabilize each other to create a more potent formula," says Dr. Zeichner. "Contrary to popular belief, hydroxy acid blends may actually be less irritating than a single-ingredient product because lower concentrations of each one are used," he adds.
The key to a product's success often comes down to the percentage of the active (or actives), as well as the chemistry and technology used to formulate it, says Dr. Robinson. "Products that contain a single active tend to use higher concentrations of that ingredient, theoretically making it more potent," notes Dr. Zeichner. "However, this is not always the case. Just because a product uses only one active, it says nothing about the actual concentration of the active itself." One also needs to take into account "the state of the active, temperature at formulation, pH, stability, and other actives and ingredients," adds Dr. Robinson. In short, concocting cures for your complexion is a job best left to people who advanced far beyond basic high-school chemistry.
That said, in an age of constant chaos, the ability to control what you put on your skin (and what you don't) is appealing. There is also comfort in recognizing—and knowing how to pronounce—every ingredient on the side of the box. (This approach worked wonders for
Breyers ice cream
in the '90s.) Beauty industry powerhouses are doubling down on the fact that consumers will continue to search the web for standout ingredients by creating lines (like the
Revitalift Derm Intensives
range from L'Oréal Paris) and products (such as
The Ordinary 100% Niacinamide Powder
) that revolve around one easily identifiable active.
Ingredients
, a freshly launched brand, is even taking things a step further by listing the exact percentage of each ingredient contained in their formulas on the front of the bottle—effectively revealing the secret behind the sauce.
Whether you're introducing a single active or a slightly more complex formula to your routine, Dr. Zeichner recommends doing it slowly and cautiously, being sure to patch-test the product in one area (like the skin in front of the ear). "Start using the product every other day to make sure that you can tolerate it," he says. "Don't start multiple products at the same time because if you get irritated, you won't know which product was the culprit." One crowd-pleasing ingredient pretty much any skin type can tolerate: hydrating and fine-line-plumping hyaluronic acid, says Dr. Zeichner. For more heavy-hitting actives like retinol or hydroxy acid, he suggests layering them over moisturizer to reduce the chances of a negative reaction. However, your best bet, should you decide to partake in the skin-care equivalent of baking your own sourdough bread: Run any new ingredients or products by your dermatologist first. After all, says Compton, "Skin-care development is a recipe, and it's the dose that makes the poison."
---
10 Single-Ingredient Products That Deliver Standout Results:
True Botanicals
Paula's Choice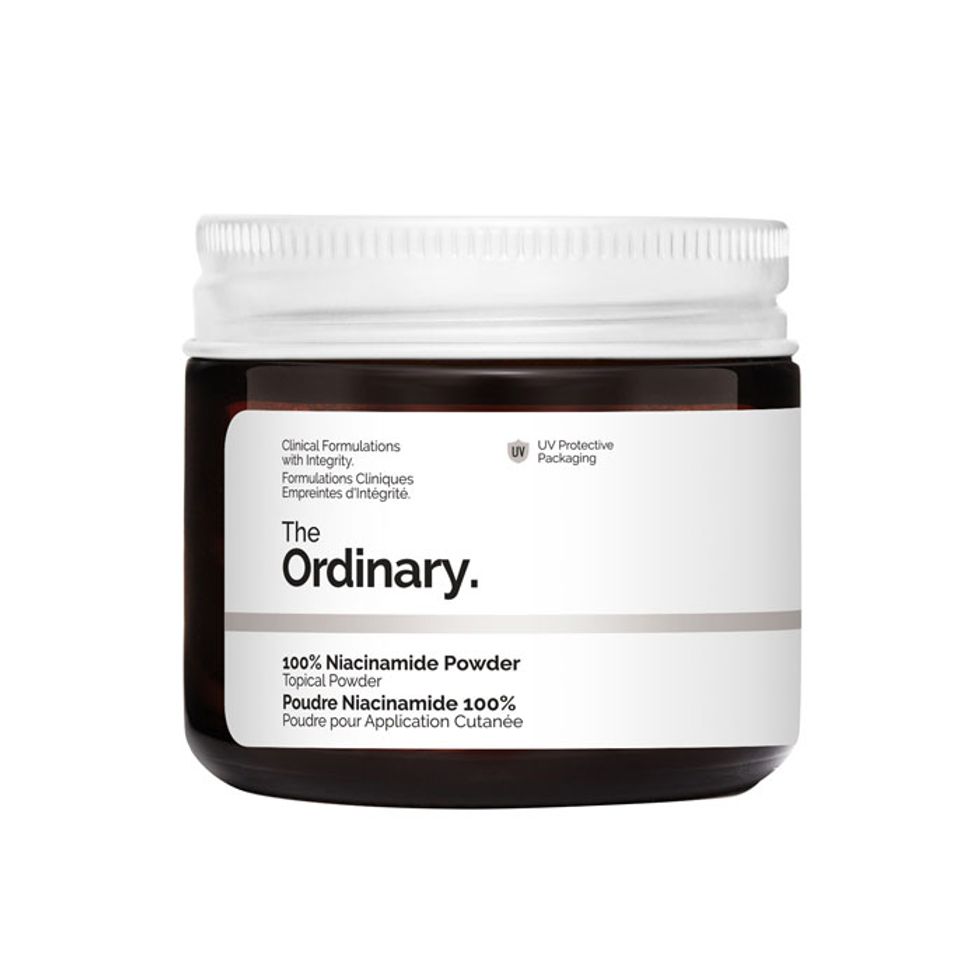 The Ordinary
Protocol
Josie Maran
Skinceuticals
Beautystat
Ingredients