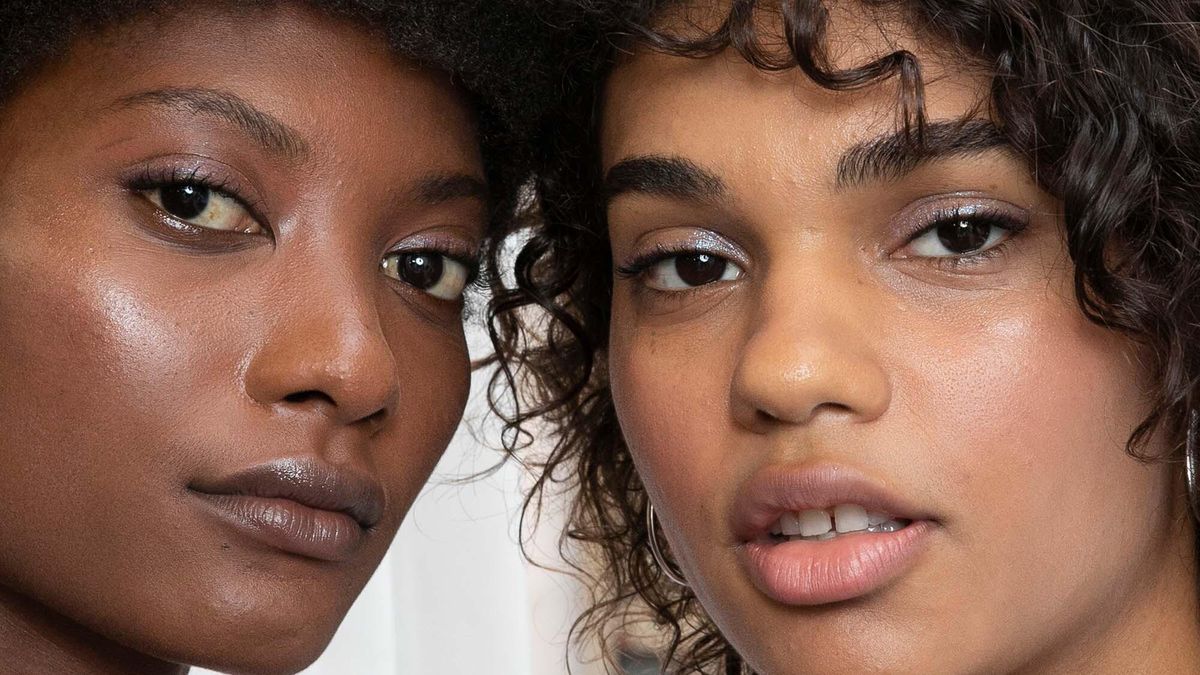 Photo: Rosdiana Ciaravolo/Getty
Skin
These actually work to fade hyperpigmentation.
Breakouts are frustrating enough on their own, but the marks they can leave behind may be worse. When a pimple crops up, the skin gets inflamed and melanin is produced to heal and soothe the inflammation. With deeper skin tones, sometimes the skin may overproduce melanin, leaving stubborn dark spots behind. While everyone may experience hyperpigmentation—from acne scarring, sun damage, or just aging in general—to some degree during their skin journey, for Black and brown people, there's a greater risk because darker skin tones are more susceptible to producing an excess amount of melanin (and therefore more prominent hyperpigmentation) compared to those with lighter skin tones.
Luckily, there are plenty of treatments that help combat hyperpigmentation, from
chemical peels
to
laser treatments
; however, they're not one size fits all, especially for darker skin tones. In fact, many treatments can make dark spots worse (particularly lasers), which is why it's always important to chat with your dermatologist to discover the best course of action. A great place to start is with a dark spot corrector, which can lessen the appearance of dark spots. Unsure of how to find the right one? Keep reading for the best dark spot correctors on the market.


Causes and Prevention of Hyperpigmentation in Darker Skin Tones
The majority of the factors that generate hyperpigmentation in Black and brown skin are typically the same as with lighter skin tones. Board-certified dermatologist and co-creator of
MELĒ Skincare
Mona
Gohara, MD
, explains that common causes of dark spots include ultraviolet light,
blue light from computer screens and cellphones
as well as artificial lighting from bulbs. Dark spots occur most often as a result of "post-inflammatory hyperpigmentation," says New York
–
based esthetician
Eden Gilliam
, founder of
Eve Milan Skincare.
"Darker skin tones are more prone to inflammation and inflammatory responses." This typically occurs after any sort of breakout, scratch, or rash that might damage your skin barrier
Although it is well-known that UV rays and blue light can cause unwanted pigmentation, there has long been a history of belief within Black and brown communities that we are immune to such things because of how much melanin we produce. Since the effects don't show up right away—in terms of a sunburn, for example—those with darker skin tones don't usually take preventative steps. While in the beauty and skin-care realm we're seeing more awareness regarding the importance of SPFs for those with darker skin tones, it's still a common myth throughout that not everyone needs it. "[A good sunscreen] is an often overlooked item that helps to reverse dark spots," explains Gilliam. "You must protect your progress and prevent your dark spots from getting darker in the sun. Black Girl Sunscreen is one of my favorites—and yes, it should be worn in the winter also."


What to Avoid in a Dark Spot Corrector
For people with darker skin tones, it's imperative to know the certain ingredients that can change the shade of your overall pigment and should therefore be avoided. Gilliam recommends staying away from products that contain hydroquinone, a skin-lightening ingredient that slows the production of melanin in the skin. "It causes something called the 'halo effect,' where it leaves a white ring around the area you are treating. It can also give the skin a gray appearance, leaving it looking unhealthy." She also recommends being aware of products containing high amounts of TCA, or trichloroacetic acid, an ingredient often found in topical peels, as it can cause scarring and
post-peel dyschromia
(a.k.a. more uneven skin-tone pigmentation).


What to Look For in a Dark Spot Corrector
Don't feel like you have limited options if you have a darker skin tone—there are a lot of alternatives to the bleaching creams that are just as effective. Dr. Gohara recommends using gentler brightening ingredients on the skin, such as antioxidants, retinoids, niacinamide, lactic acid, along with low amounts of glycolic and kojic acid. Gilliam's superstar ingredients for Black and brown skin include daisy extract, sea buckthorn berry oil, turmeric extract, alpha arbutin, glutathione, and astaxanthin. "These are amazing because not only can you use some of these topically to achieve amazing results but also internally to encourage your body to reabsorb the melanin and discoloration," she says.


If you're ready to switch up your dark spot corrector, check out these products for darker skin tones:
With a powerful combination of ingredients that includes amber algae, niacinamide, and vitamin C, this serum works to fade dark spots and prevent new ones from showing up on the skin.
Eadem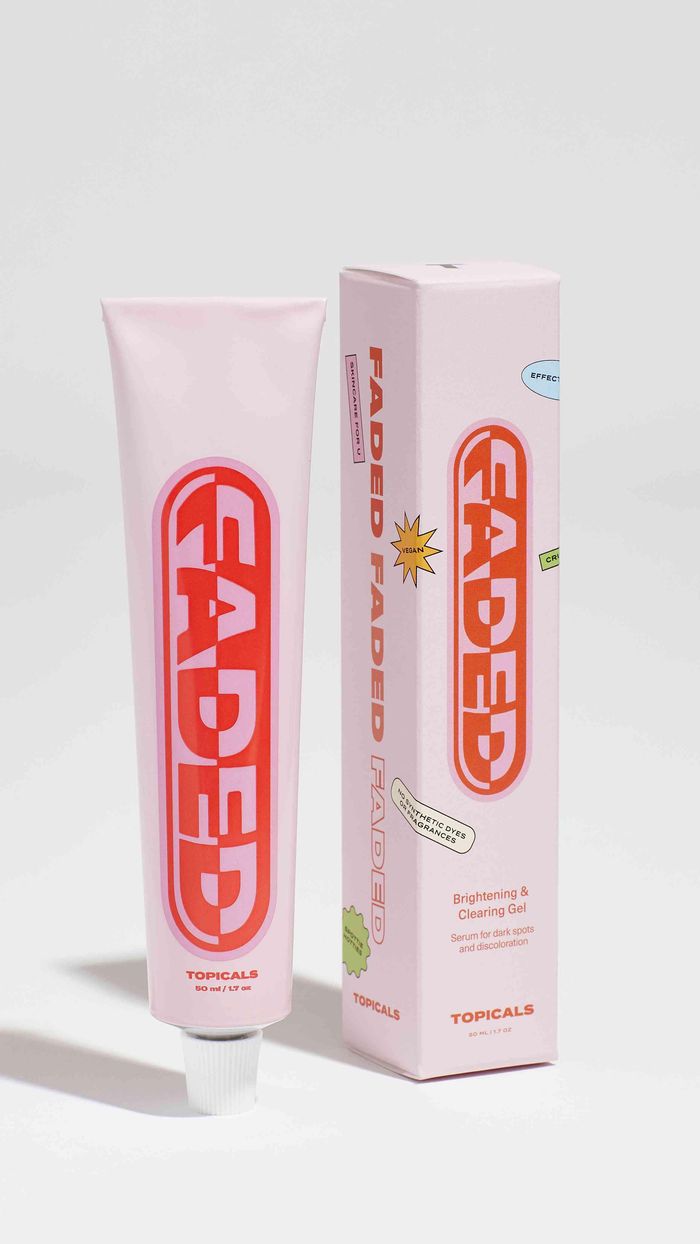 Infused with tranexamic and azelaic acid, this lightweight treatment evens out discoloration while also improving the look and feel of the skin's texture.
Topicals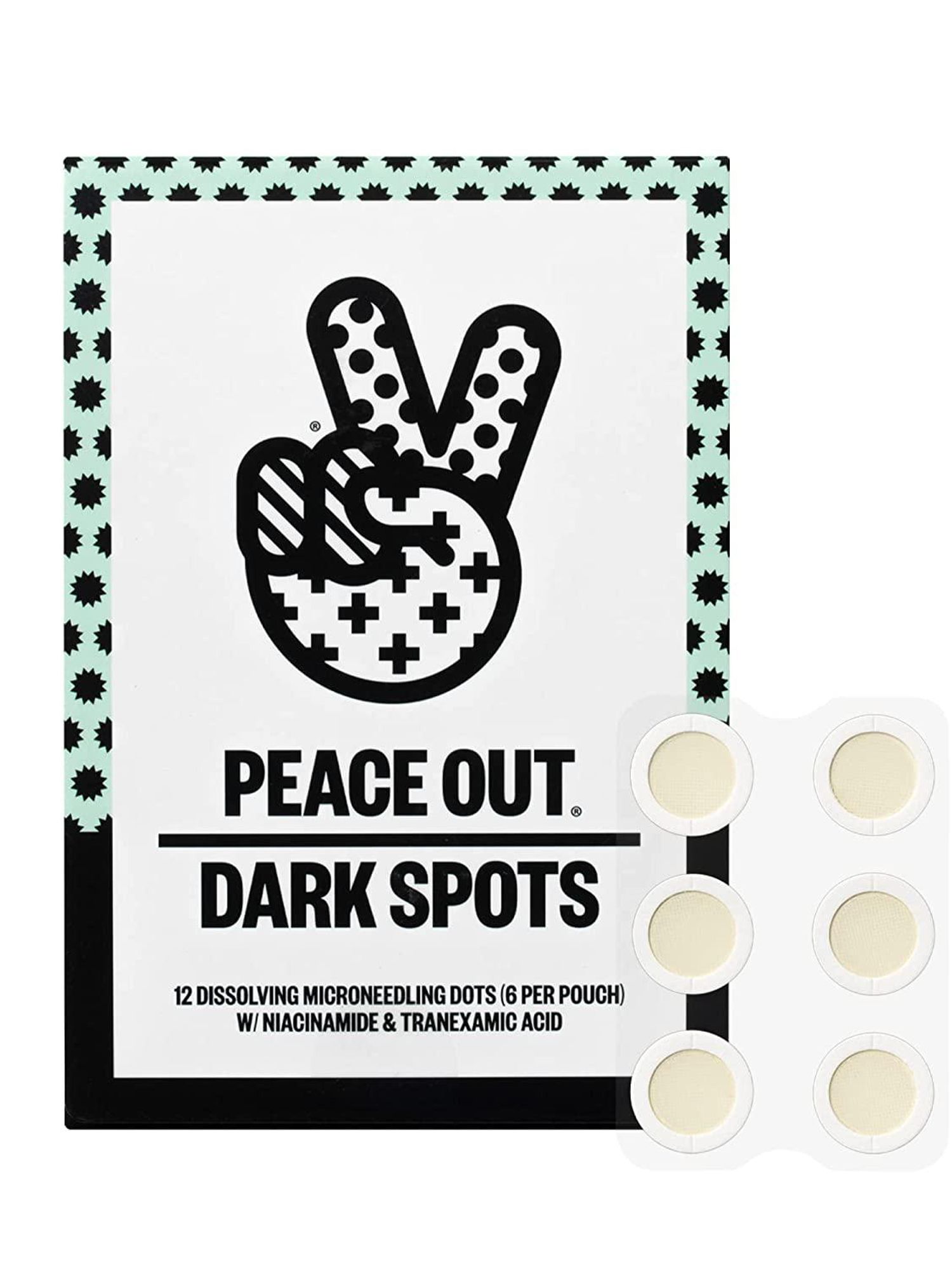 These patches use microneedles infused with niacinamide and tranexamic acid—two ingredients that fight hyperpigmentation—to fade dark spots. Apply them in the evenings before bed, and after a couple of nights, you'll start to notice an improvement.
Peace Out
Packed with tranexamic acid, niacinamide, and a marine extract blend, this dark spot–fading serum improves the look of discoloration without wrecking the skin barrier (a.k.a the protective outer layer).
SkinMedica
Retinol doesn't just help minimize the appearance of fine lines and wrinkles. Because the powerful ingredient revs up cell turnover rate, it also reduces inflammation and oil production, which keeps skin clear, preventing breakouts and dark spots.
Dr. Dennis Gross
"This serum is great to visibly reduce stubborn dark spots and discoloration caused by UV exposure and skin conditions, such as acne. The triple-active formula reduces the number and intensity of dark spots and other signs of aging for a more even complexion." —Dr. Gohara
Mele Skincare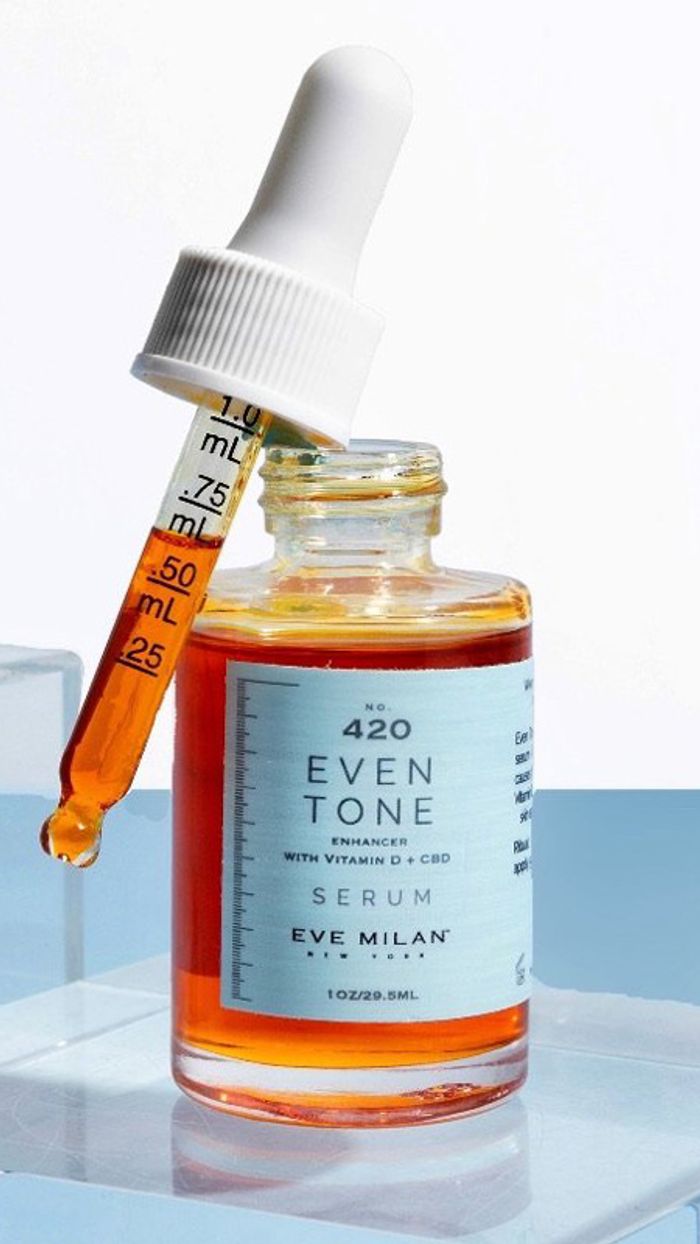 "[This serum] contains CBD to assist with inflammation, vitamins A, C, [and] E, and sea buckthorn berry."—Eden Gilliam
Eve Milan
"[This formula] contains kojic acid, turmeric extract, and vitamin C [to brighten]."—Eden Gilliam
Hyper!
This dark spot corrector is packed with retinol, kojic acid, and niacinamide, and it works as an all-over brightening serum or spot treatment. For best results as a spot treatment, use a cotton bud to be as precise as possible.
Urban Skin Rx
This treatment contains less than 10 ingredients, one of them being peppermint oil, which helps to fight active acne and prevent new dark spots from forming as a result of post-inflammatory hyperpigmentation.
Rosen Skincare
This serum helps reduce the visibility of breakouts and scars while brightening the skin to give you that even-toned glow.
The Ordinary