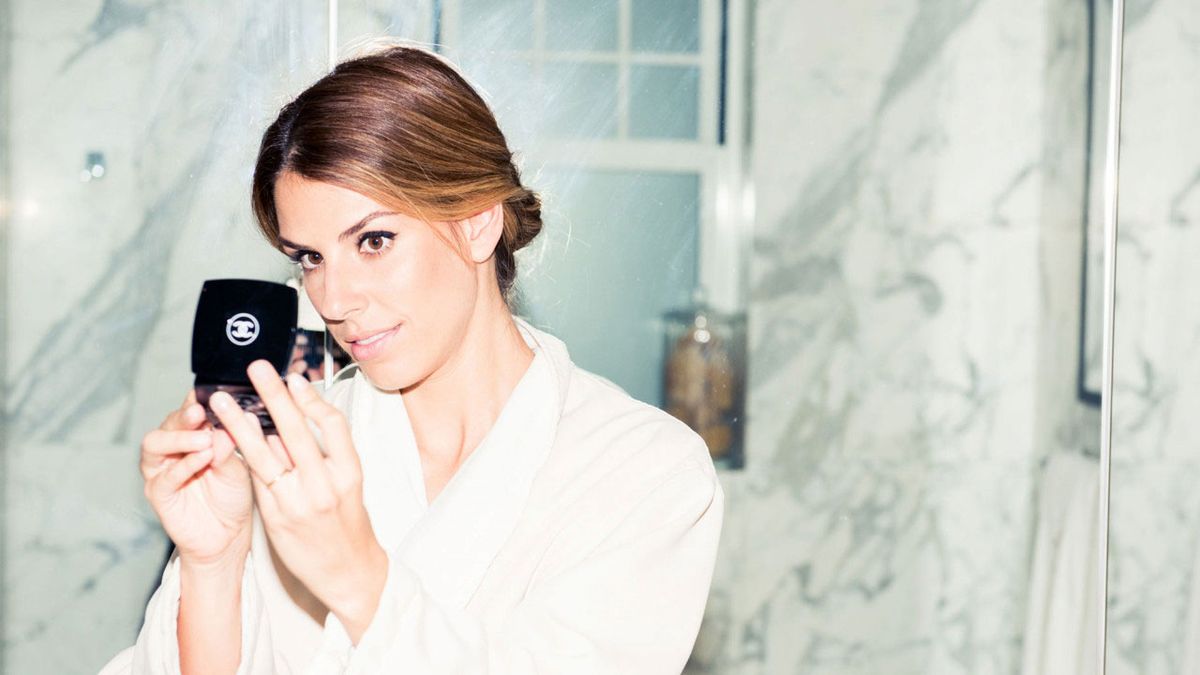 Makeup
Because poreless doesn't have to mean powdery—take it from the pros.
Mattifying products are difficult to master, even for those of us working in the beauty industry. Too much powder can make a complexion look cakey, yet not enough will have pores shining so hard they'll be visible from the heavens by midday. Add in a chronically dry complexion, and you're sure to have an all-around confusing time making sure your foundation stays in place while also avoiding a look that says you haven't had a glass of water in days.
So what is there to do if we want to decrease shine, blur pores, and have a healthy complexion with a subtle glow all at once? It's by starting at the base.
NakedPoppy
makeup artist 
Tricia Turner
tells Coveteur, "The most effective technique for minimizing shine in the center of the face is to hydrate the skin properly before applying makeup. Many [people] tend to skimp on moisturizer in this area, but it actually causes an imbalance which, in turn, causes those pores to produce more oil to make up for it." We recommend looking for a moisturizer that has hydrating ingredients that won't feel too heavy or slick on the skin, like the popular humectants glycerin and hyaluronic acid.
Once you have your skin care down, it's important to choose the right mattifying makeup products that will blur pores, yet not make your complexion look like you just had a gust of powder blown into your face. Turner recommends "ultra-fine [powders that] mattify and set makeup without looking cakey or dry." Primers can also be beneficial, but she suggests looking for hydrating primers that will lock makeup in while still retaining moisture in the skin.
Jenny Patinkin
, clean makeup artist and founder of
Jenny Patinkin Eco-Luxe Beauty Tools
, reveals, "Avoid 'radiant' or shimmer powders on the face like the plague because the little glittery particles can sink to the bottom of enlarged pores and act like a lighthouse light, accentuating and calling a ton of attention to them."
Finally, use a setting spray that will simultaneously add a boost of radiance and mattify the skin for a perfectly glowing complexion sans cakiness. Says Patinkin, "[Look for setting sprays that] reflect light away from the face, making pores look smaller and imperfections less visible."
As far as application goes, Patinkin suggests that the key is the tool. "My favorite way to control shine down the center of the face is to press powder over the makeup with [a damp sponge]," says Patinkin. "The damp texture of the sponge helps keep skin from getting too dry and matte-looking, and the pressing motion lightly packs makeup into the pores instead of over the pores, which helps them appear smaller. Pressing powder in with a sponge also sets makeup in place without disturbing it the way brushes can—brushes spread powder on top of the makeup, while a sponge presses it into the makeup."
Additionally, you will surely want to avoid powdering your entire face. Turner states, "A really great technique for enhancing dewiness in the high points of the face is to leave those areas free of powder when setting your makeup. It gives a natural, fresh look to the skin." Instead, focus powder on the T-zone, around the nose, on the nasolabial folds, on the under-eye area, and under the cheekbones. Everything else you can leave alone to showcase your natural dewiness throughout the day, or emphasize with a swipe of your favorite highlighter.
---
Here are eight of Turner's and Patinkin's favorite products for mattifying a dry complexion:
Dermelect's Bounceback Forehead Line Treatment is an ideal choice for mattifying the T-zone pre-makeup application, while delivering key ingredients to make the skin feel plump and glowing. This treatment contains peptides to smooth lines and blur pores, while ingredients like glycerin (another humectant) ensure that your dry skin never feels too tight. Trust us, this will become a staple in your mattifying skin-care prep.
Turner reveals that Suntegrity's primer is one of her favorites because "it's great for dry skin [since] it contains hyaluronic acid, which helps skin retain moisture." Additionally, this product contains a broad-spectrum SPF 30, meaning that while you're protecting your makeup from looking too cakey, you'll also be protecting your skin from harmful UV rays.
This lightweight moisturizer is one of Turner's favorites for prepping dry skin for makeup because "it hydrates without looking greasy." In addition to calming the potential grease factor, Helicrysum works to calm any inflammation in the skin while resveratrol protects from environmental stressors.
This iconic primer offers a pore-blurring effect that makes it seem as if you're walking around with a real-life airbrush filter on your face. Additionally, it offers a color-free luminosity that will amp up the lit-from-within glow in your complexion while still mattifying it. Patinkin reveals that she loves this moisturizer because "[it] gives the appearance of plump, hydrated skin, which will go a long way to masking [pores]."
Turner enjoys using this powder because of its fine texture that never cakes up on the face or looks greasy. For those of you with acne-prone and dry skin, you're definitely going to want to invest in this powder—it's a mineral formula, which is non-comedogenic and won't clog pores.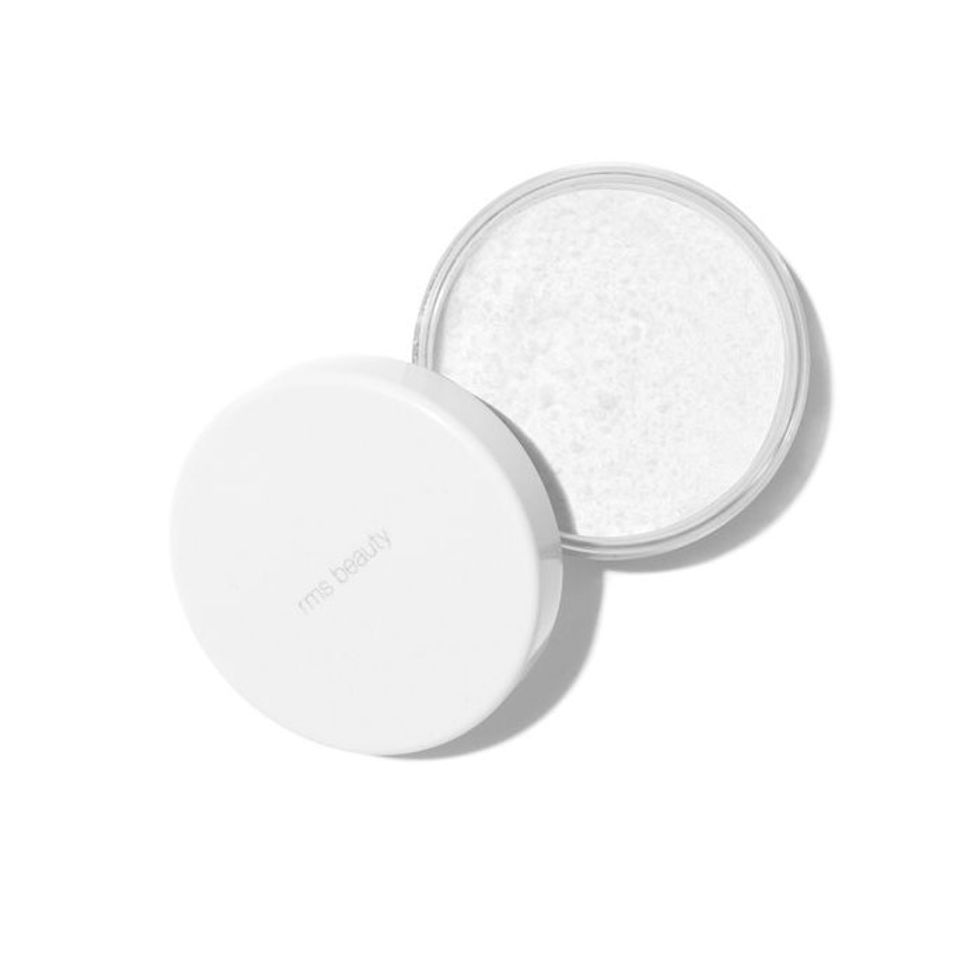 This clean-beauty staple is one of Patinkin's favorites because it "doesn't feel cakey on the skin and wears beautifully over the course of the day without needing much of a touch-up. [Plus,] a little goes a long way." This formula contains silica, which reflects light away from the face, and blurs pores and imperfections while also absorbing excess oil across all skin tones.
Patinkin reveals to Coveteur, "[This spray] kind of takes my breath away because the glow it gives is just so gorgeous." She explains that the luminating finish of this spray hides the appearance of pores without creating too much of a dewy look in the skin. She adds, "It never gives the skin that tight feel that other setting sprays can. Plus, I don't worry about inhaling this product like I do others that have less clean ingredients."
This setting spray is an ideal choice for those looking for a little bit of aromatherapy added into their makeup ritual. Turner states, "The Kari Gran Hydrating Lavender Tonic is amazing. I'm a fan of it as a makeup artist because it not only gives makeup extended wear, but hydrates the skin so that it looks healthy and refreshed. I love the soothing scent of the lavender, but they make a beautiful rose scent as well."