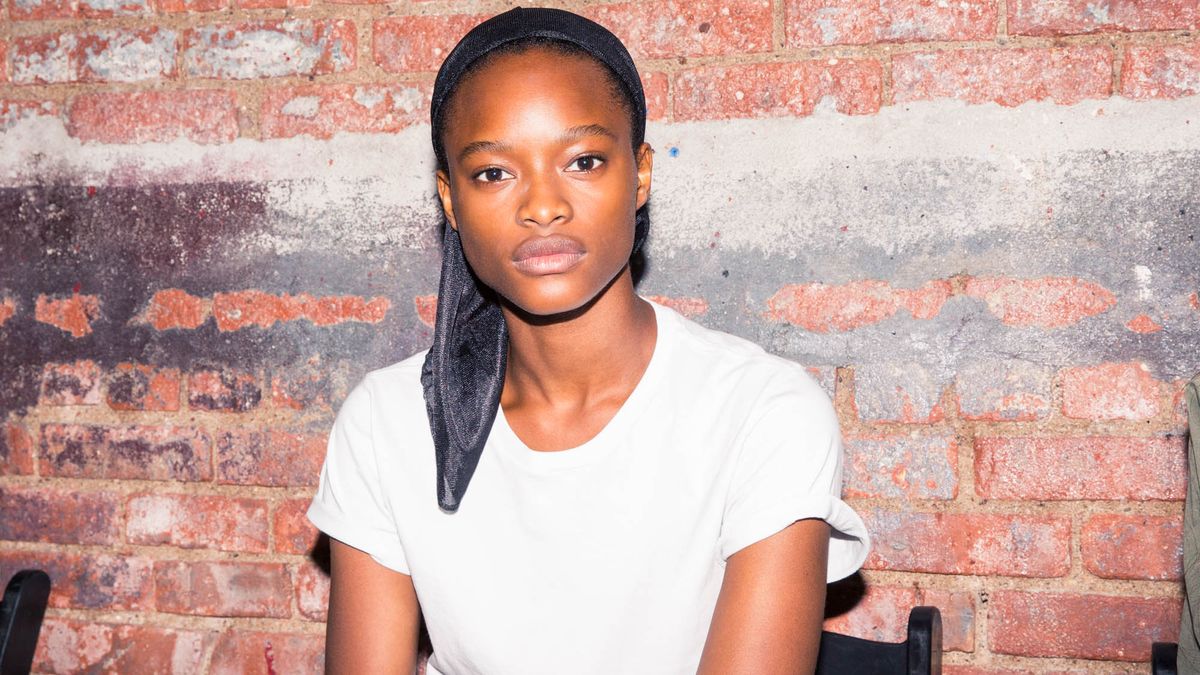 Skin
The pros weigh in on this personalized approach to skin care.
There's no denying that multi-masking has made its mark in the skin-care world. The process, which entails applying multiple masks on different areas of the face, targets and treats various skin concerns at once, from acne on the chin to dryness along the nose. When done properly, it can be efficient and effective, naturally raising the question of whether the same rules can apply to moisturizer.

According to board-certified dermatologist Dr. Brendan Camp of Medical Dermatology & Cosmetic Surgery, the answer is yes. "Think of the skin on your face as a map. The map shows areas with different landscapes as well as geographical features with their own unique environments," he explains. "Multi-moisturizing means using specific moisturizers on different parts of the face that are best suited for those areas."

We called on Dr. Camp and celebrity aesthetician Renée Rouleau to help us figure out how to moisturize the different parts of our face as well as how to sift through the slew of moisturizer formulas out there. Keep reading to find out how to incorporate multi-moisturizing into your routine.
 

Why Multi-moisturize?
According to Rouleau, moisturizers are composed of emollients and hydrators, or humectants. "Emollients keep moisture in the skin, and hydrators attract water to the skin. All moisturizers contain a mixture of both, but the percentage of each can vary," she says. This means that whereas one part of our face may benefit from using a richer cream with more moisturizing emollients (for example, the cheeks, an area that doesn't produce much oil), other parts require a lighter lotion with less emollients because the skin is already producing enough oil on its own (for example, the T-zone).
In fact, applying a thicker moisturizer in an area that doesn't require it can
clog pores
and cause breakouts in skin that's already sensitive. On the flip side, using a lightweight moisturizer on areas that require something more emollient won't produce hydrating results. Bottom line: Being in tune with your various skin-care concerns (as well as familiarizing yourself with the different ingredients and moisturizer formulas) can help you refine your approach to treating your skin. 
For Oily Skin + Enlarged Pores
Moisturizers are at the epicenter of most skin-care regimens, and using the right ones according to your
specific skin-care concerns
is important to the health of your overall complexion. Take the T-zone for example (aka the area comprising the forehead, nose, and chin). Rouleau says that for most skin types, the T-zone is less dry than the cheeks—this is due to the natural oil secretion that flows in this area.
"Granted, oil flow slows down with age, but even if the area no longer shows visible oil, the pores are larger due to previous oil production," she explains. "Because of the fact that oil leads to bacteria and bacteria leads to breakouts, this area for adults (particularly on the chin) can experience breakouts." In this instance, go for a water-based gel—they contain less oils and are less occlusive (meaning they sit on the top layer of the skin and seal in moisture). 
For Dry Patches
According to Dr. Camp,
dry skin is different from dehydrated skin
. "While dry skin implies a lack of oil, dehydrated skin implies a lack of water, so when deciding between a cream and a lotion, keep in mind that creams generally have a higher oil content," he explains. Dehydrated skin is best treated by using lotions that help restore a healthy amount of water to the skin. For dry skin, Dr. Camp says to look for ceramides along with cholesterols and free fatty acids—they're the lipids that make up the naturally occurring skin barrier in the stratum corneum.
And if you're struggling with eczema, Rouleau says to go the oil-based-moisturizer route. "Eczema occurs when the skin's moisture barrier has been compromised and the area is very red with dry patches," she says. "A well-formulated oil-based moisturizer can aid in the healing process, but keep in mind that this type of a cream may be too much for other areas that aren't very dry naturally." 
For Acne
Not all moisturizers are made equal, and many combat more than just issues of dehydration. While you'd use an oil-based moisturizer on dry patches, areas that are breakout-prone require something completely different. Says Rouleau, "Especially when breakouts are present, a heavier moisturizer with lipid-rich oils is not what breakout-prone areas require. Instead, a lighter lotion is a better fit because it's delivering water and not oil." Dr. Camp agrees, adding that skin inflammation can contribute to background redness and sensitivity, as occurs in rosacea, so ingredients with calming properties like niacinamide (vitamin B3),
cica (centella asiatica)
, and aloe can help. 
For Fine Lines
Areas that are prone to fine lines and wrinkles, such as underneath the eyes, laugh lines, and the forehead, will typically require a moisturizer that has
SPF
in it, is high in antioxidants, and/or contains retinol. Dr. Camp explains: "Sunscreens protect skin from damaging UV rays, which can increase the risk of skin cancer and accelerate the degradation of structural skin proteins like collagen and elastin. Antioxidants, like vitamin C, help to neutralize oxygen free-radicals that can damage cell structures like DNA, proteins, and lipids. Finally, retinol regulates cell turnover and over time may increase collagen production."
---
Shop Our Picks:
Dr. Camp recommends using a water-based gel moisturizer for the T-zone area so as not to contribute to the natural production of oils in this area. We're fans of this formula from Yes To because it delivers maximum hydration without feeling heavy.
Take your anti-aging routine to the next level with this moisturizer pick from Erno Laszlo. Its star-studded ingredient list includes Bakuchiol—a retinol alternative—as well as antioxidant-rich spirulina for a tighter, plumper forehead and mouth area.
For parched, lackluster areas, go for a hyaluronic-packed moisturizer like this one from Babor. To ensure even application, Rouleau recommends pushing outwards to let the moisturizer settle at the perimeter of your face.
If your skin is as dry as it is sensitive, this luxe cream helps to target both concerns thanks to moisturizing lipids and calming plant extracts.
The neck is an often under-moisturized part of the skin, but this collagen-boosting cream is enough to make us want to give this area a little more TLC. It's packed with the good stuff (think: hyaluronic acid and powerful botanicals) yet doesn't feel greasy.
According to Dr. Camp, you should use an antioxidant-rich product in the morning, as, "it'll help defend against free radicals that develop as a result of UV exposure and normal cellular metabolism." This one from Antipodes is super-charged with antioxidant-rich raspberry seed oil and SPF for all-day protection.
Need something that'll eradicate the look of dark circles and tired eyes? Go for this de-puffing eye cream à la Bobbi Brown. It boasts the perfect cushiony texture for the delicate area and is made with conditioning, eye-brightening ingredients.
Vanity-worthy packaging and pink-hued tint aside, this moisturizer-SPF hybrid from Fenty Skin has earned an instant spot in our skin-care regimen. Not only does it reduce the look of enlarged pores, but its oil-free formula is protective, too, thanks to the added SPF.
Target sensitive areas of the skin with this extra-calming moisturizer. Thanks to evening primrose oil, chamomile extract, and avocado oil, stressed skin is left feeling soft, hydrated, and relieved.
For oilier parts of the face that also require a dose of anti-aging ingredients, try this lightweight lotion by Epionce. It features fruit extracts (apple, orange, and dates) as well as avocado and olive oils to improve skin's radiance.