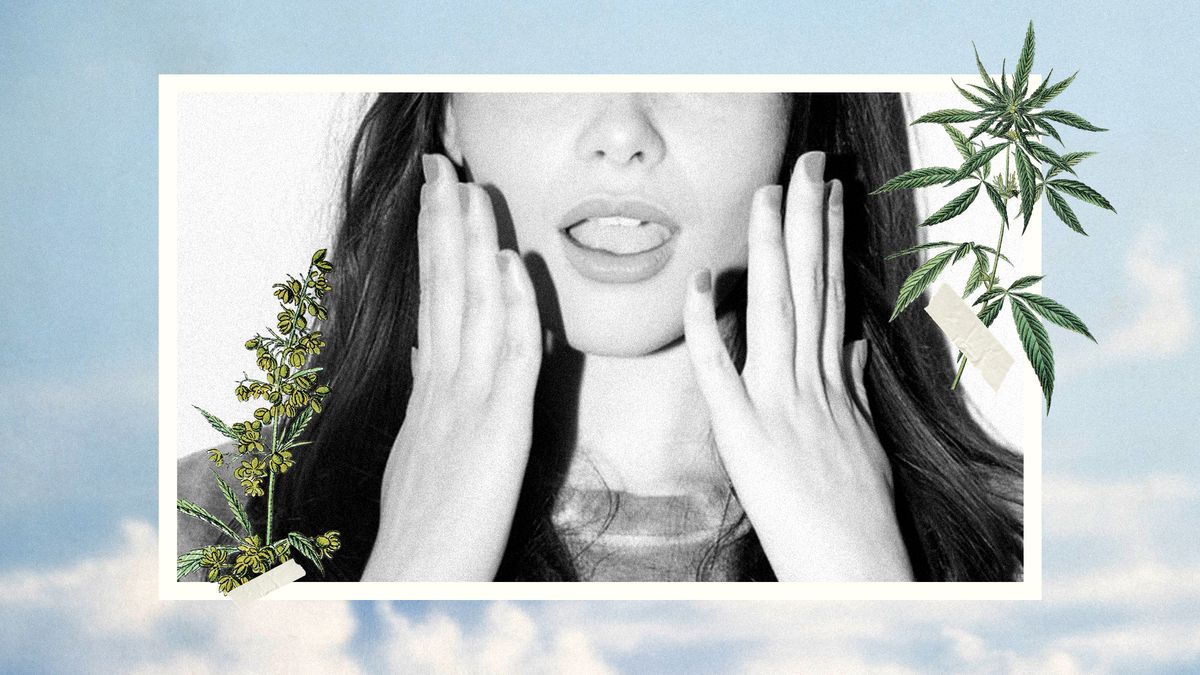 Skin
The level of hype is, uh, high. Here's what to believe.
Graphic
Rachel Pickus
Hey, thanks for being here. I know you've been bombarded with clickbait headlines about CBD for years now—first framing the hemp-derived compound as a topical pain reliever, then as an
ingestible anxiety aide
, and most recently as a skin savior. And yet…you continue to click. You clicked on this one! (Again, thanks for that.) Why, though? Why are you still reading? Why am I still writing? Why do we care?
Say it with me: Cannabis Culture.
Sure, CBD is a lovely skin-care ingredient. Dermatologists agree that it has the potential to calm inflammation, balance oil production, soothe eczema, and more. While all of that is wonderful, one has to wonder why
other
derm-approved naturals haven't earned the same kind of attention—like
spearmint tea
, which is shown to lessen acne lesions by 51 percent over three months (on par with oral antibiotics, minus the side effects), or
Manuka honey
, used in hospital burn units for its skin-healing power.
The answer, of course, is that CBD comes from cannabis plants. It exists in close proximity to marijuana. It's "edgy," it's
cool
, it's inherently clickable. Simply put: CBD is easy to capitalize on
—
and where there's money, there's usually misinformation, marketing myths, and overblown claims of miraculousness.
To cut through the BS of CBD, read on.
---