8 Anti-aging Bakuchiol Products Your Sensitive Skin Will Love
The vegan alternative delivers a similar, even-toned glow sans irritation.
Skin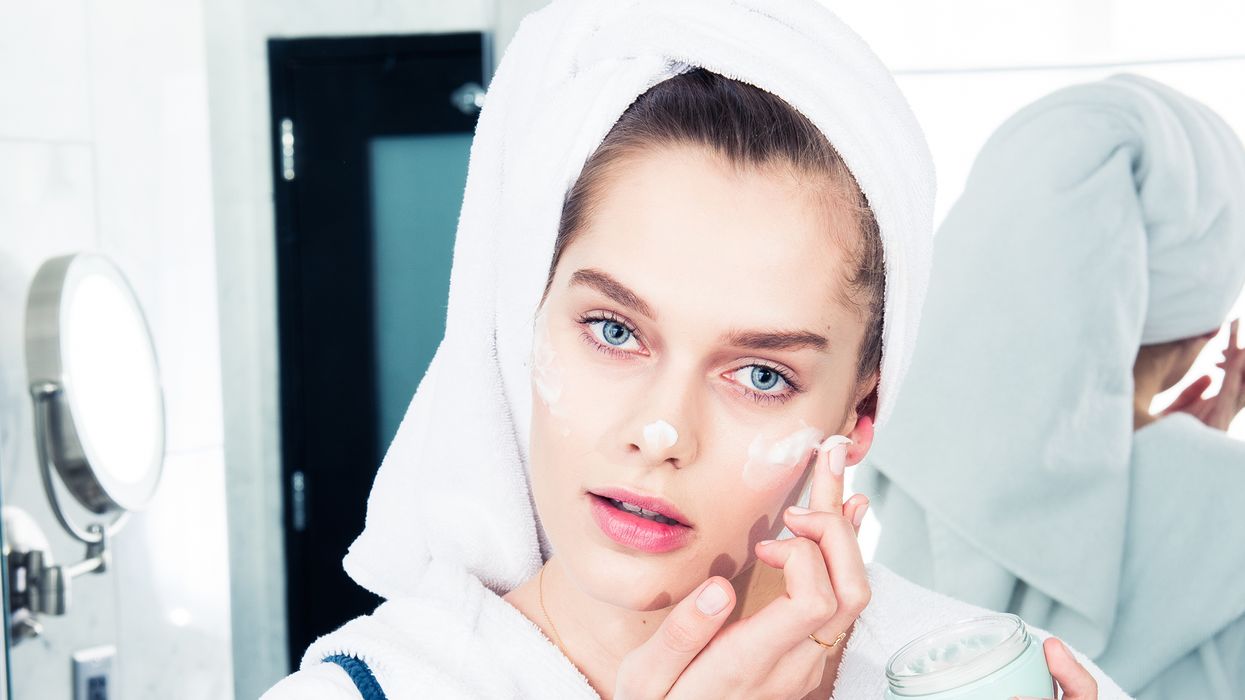 Retinol may be at the top of every skin-care guru's list for gorgeous—and seemingly ageless—skin, but the past couple of years have seen
bakuchiol
—a natural alternative—take the beauty world by storm. A solid option for those of us who find traditional retinol products too irritating but still crave its potent anti-aging benefits, bakuchiol is the answer to our
sensitive-skinned
prayers. This plant-derived vegan compound has technically been around
for decades
and has roots in
Ayurveda
, but only until
recent
studies
yielded promising results have we seen it in mainstream beauty products. And now? It's everywhere!
Found in the
Psoralea corylifoli
(babchi) plant, bakuchiol isn't at all related to
retinol
—a derivative of vitamin A—on a chemical level, but it boasts similar benefits. "It's a meroterpene phenol, which doesn't look like retinol from a chemical structure standpoint, but functions in the skin similarly," says Sandy Skotnicki, board-certified dermatologist and assistant professor. "Essentially, it binds to retinol receptors in the skin and has similar effects to retinol."
Those effects? Boosting the skin's
collagen production
, thus reducing the appearance of fine lines and wrinkles,
hyperpigmentation
, and
dark spots
—plus providing an overall otherworldly glow.
Bakuchiol isn't as powerful as retinoids, which are stronger versions of retinol that can only be prescribed by a doctor (such as tretinoin, adapalene, or tazarotene), but if you're seeking an over-the-counter product, you can expect to experience none of the not-so-fun effects of retinol, such as redness, flakiness, and irritation. This holds true for all skin types, even those with more sensitive skin or those dealing with eczema or psoriasis. "Since bakuchiol is gentler than a retinoid, most people can tolerate it," says Dr. Elyse Love, board-certified dermatologist. "It's particularly beneficial for those with sensitive skin who have not been able to tolerate retinol." In fact, it's so gentle that it can be used twice a day.
There's also some good news for those trying to squeeze in a few more
beach days
before summer officially ends. Retinol is believed to increase sensitivity to sunlight (due to cell turnover) and is also deactivated by UV rays; however, this isn't the case with bakuchiol. According to Love, it won't cause sun sensitivity and sunlight won't render it ineffective, so you can happily slather it on before a day spent outdoors. Just make sure you still apply
plenty of SPF
before hitting the sand.
Since its initial boom, plenty of new and innovative (and, again, non-irritating!) bakuchiol products have entered the market, spanning luxury brands to budget-friendly favorites. We rounded up eight of the latest and greatest, below.
---
Slushy skin care? We're obviously intrigued. This serum-moisturizer hybrid from Innbeauty Project spins bakuchiol into hyaluronic acid for a uniquely textured moisturizing and protective treat.
This powerhouse eye cream is the key to looking instantly more awake—plumping and moisturizing the eye area while also brightening and firming over time. It boasts an ingredient list jam-packed with naturals and antioxidants, including the likes of bakuchiol, rosehip seed oil, fruit and veggie extracts, and niacinamide—just to name a few.
This lightweight daily moisturizer offers all the benefits of retinol while being gentle enough to use both day and night. Formulated with 1 percent bakuchiol, it targets pesky fine lines and wrinkles and provides a healthy dose of hydration and nourishment thanks to squalane and sacha inchi oil. And for the price? You can't go wrong.
This potent night serum is chock-full of skin-care greats. AHAs and BHAs refine and brighten the skin, reducing the appearance of dark spots and pores, and peptides and bakuchiol work hard to boost collagen and fight signs of aging.
Your lips need love too, and this lip treatment from Boscia is more than just your average balm. AHAs gently resurface your pout while cherry blossom and pomegranate improve their natural barrier and moisturize. Finally, our hero bakuchiol helps to reduce fine lines and wrinkles sans irritation.
This nighttime booster serum combines the power of bakuchiol with softening olive squalane for a texture-improving treatment that can be used with your existing moisturizers and treatments or on its own.
This rich night cream does it all. It gently exfoliates with a concentration of AHAs, fights signs of aging with bakuchiol, and improves firmness and elasticity with edelweiss stem cells.
This antioxidant-rich serum combines encapsulated retinol (which is thought to be less irritating) with bakuchiol for a powerful PM treatment. The results? Improved texture, tone, and pores with an added collagen boost.