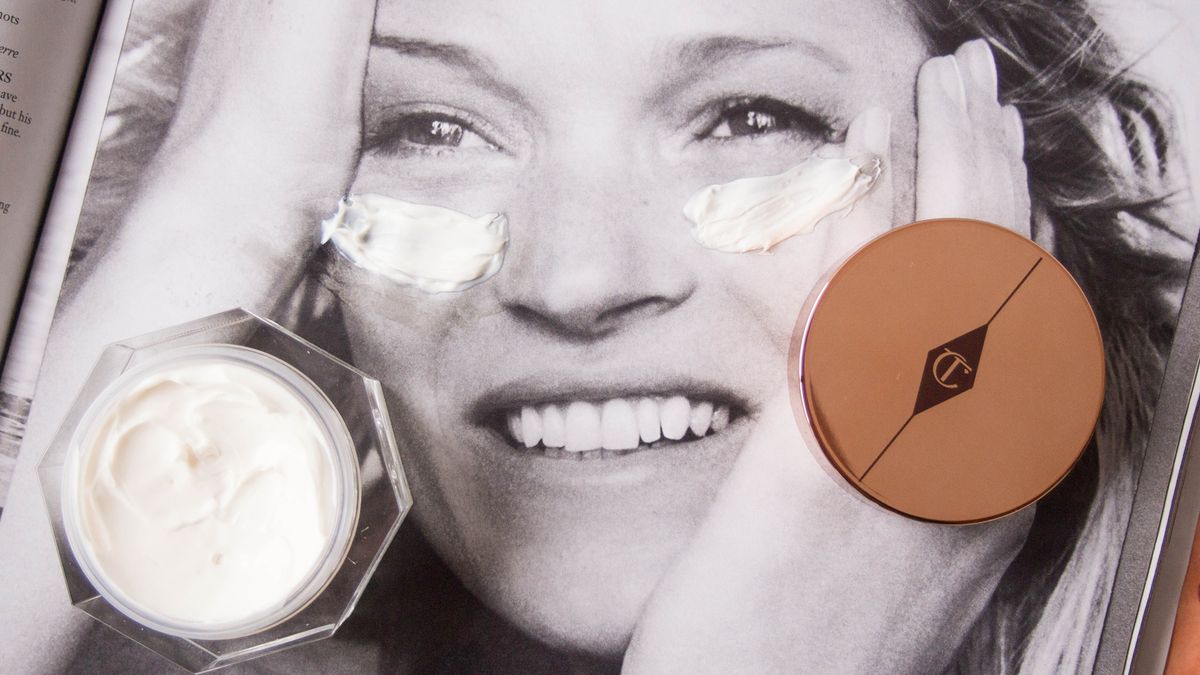 Skin
Why your products seem to stop working—and how to fix it.
We all know that excitement after you purchase a
new skin-care product
—you're nothing but a bubble of anticipation and possibility, with visions of perfect skin in your not-too-distant future. But what about three months or so later, when you've gone through half the bottle and your complexion is looking kind of…
blah
again? Is it all in your head, or is there a tangible reason why your skin seems to get used to products over time? Welcome to the world of tachyphylaxis.
While at first glance this term might seem better suited to a
Jurassic Park
creature,
tachyphylaxis
as it relates to your skin is a "diminished response to later increments in a sequence of applications." In other words, the results that you see from a product or ingredient after a period of time are not as pronounced as they were in the beginning. This phenomenon occurs most often in dermatology when it relates to topical steroids, but it can also happen with your everyday skin-care products as well.
As Dr. Jessie Cheung, Chicago-based, board-certified dermatologist, explains, "The cellular signaling pathways [in your skin] can develop a resistance so that the product no longer delivers the desired effect as efficiently. You may need a larger dose or stronger concentration to produce the same effect." She cites active ingredients such as retinol and salicylic acid as common culprits in the skin-care world and advises her patients to ensure that their products play well together (if you're using them at the same time). "Certain chemicals will deactivate others," says Dr. Cheung. "For example, niacinamide will neutralize vitamin C."
Of course, in order to notice any changes in your skin in the first place, you first must give a new product time to do its thing. Says Dr. Cheung, "Skin cycles about every six weeks on the face, so you want to give a product at least six weeks to see something begin to happen, and even six months to see cumulative changes." She explains that there is no "official" window of time that you can expect to see a product stop working (or at least deliver lesser results), as your skin will adapt to environmental changes throughout the year. That is, however, a good reason why you should switch up your products with the seasons, in order to "re-sensitize the receptors on your skin cells," she says.
On the other hand, celebrity aesthetician Georgia Louise believes that using products long-term isn't necessarily a bad thing for your skin. "Yes, skin can get used to products, and that's the whole idea—skin adjusts and gets comfortable," she says. "We get stability and happy skin that's less reactive, particularly with actives such as vitamins." She advises her clients to wait a minimum of two weeks for their skin to adjust and acclimate to a new product, but to avoid doubling up on any active ingredient (like using a
strong retinoid
and
an AHA
at the same time). "Take a break before loading up on a new brand, and let your skin detox before it explodes."
Both Dr. Cheung and Louise also recommend adjusting your products if you're experiencing
hormonal breakouts
. "I have some patients switch up their chemical exfoliants throughout the month, based on their menstrual cycle, to help prevent acne flaring with their period," says Dr. Cheung. If your skin is looking relatively clear, however, there's no need to keep using stronger actives—revert back to your regular routine to avoid any irritation or developing a tolerance to those ingredients.
If you're already struggling to avoid the kid-in-a-candy-store approach to skin care (more is not always more, remember), but you still want to test and play with new options, now is an ideal time to invest in alternative products for the upcoming season. Dr. Cheung advises using a gentler retinoid in the winter, since there is less humidity in the air and any dryness you'll experience will be exacerbated. "Irritated skin is more porous, so skin is much more receptive and reactive in the wintertime, as the wind and low ambient humidity dry out the skin," she says. "Winter skin needs barrier protection with humectants and occlusives, such as ceramides and fatty acids. Occlusion will help to drive active ingredients through the skin, so applying a heavy moisturizer over your serum will boost its intensity."
Louise is also all for swapping your products for more moisturizing options this time of year. "Winter is all about lipid barrier function and keeping the roof of our house (the top layer of skin) intact to prevent it from leaking," she explains. "Therefore, say goodbye to gel cleanser, whip out the oil cleansers, and drop a night serum for a rich, nourishing oil. Environmental stress can greatly affect how products work, and it's important to use antioxidants more than ever, particularly with blue [light damage]."
Still worried that your skin will develop tachyphylaxis and your products will be rendered useless? Proper storage is your next line of defense in order to
keep your ingredients potent
. Says Dr. Cheung, "Heat and moisture can break down your products, so keep the lids tight on your skin care and protect your products in the medicine cabinet." Louise adds, "Finish a bottle quickly, regardless of the best-before or expiration date—it's always best when the product is fresh."
As tempting as it may be to try everything under the sun, consider this a reminder to test only a few products at a time, give them at least six weeks to see results, and to switch out for stronger or gentler products based on your environment and your hormones. Your skin will thank you for it.
---
Shop a few of our favorite winter moisturizers below:
Dr. Jessie Cheung: "I love Emepelle Night Cream, since I have 'mature skin' and need more moisture and glow. Emepelle combines retinol, niacinamide, and peptides with MEP technology that replicates the effect of estrogen in the skin to plump and hydrate."
In an eight-week test with 55 subjects, this cream delivered a 57 percent increase in ceramides, an essential fatty acid that helps keep your skin moisturized, plump, and dewy. If you're trying to banish dry skin this winter, this is hands-down one of our favorite options.
If you're sensitive to lanolin—a popular occlusive to lock in moisture to the skin—then this new repairing balm is a great alternative. The texture is on the thicker side, which is why we love to use it as a night mask for repairing and hydrating the skin. Glycerin, a powerful humectant, draws water into the skin while shea butter soothes and moisturizes.