WWWRN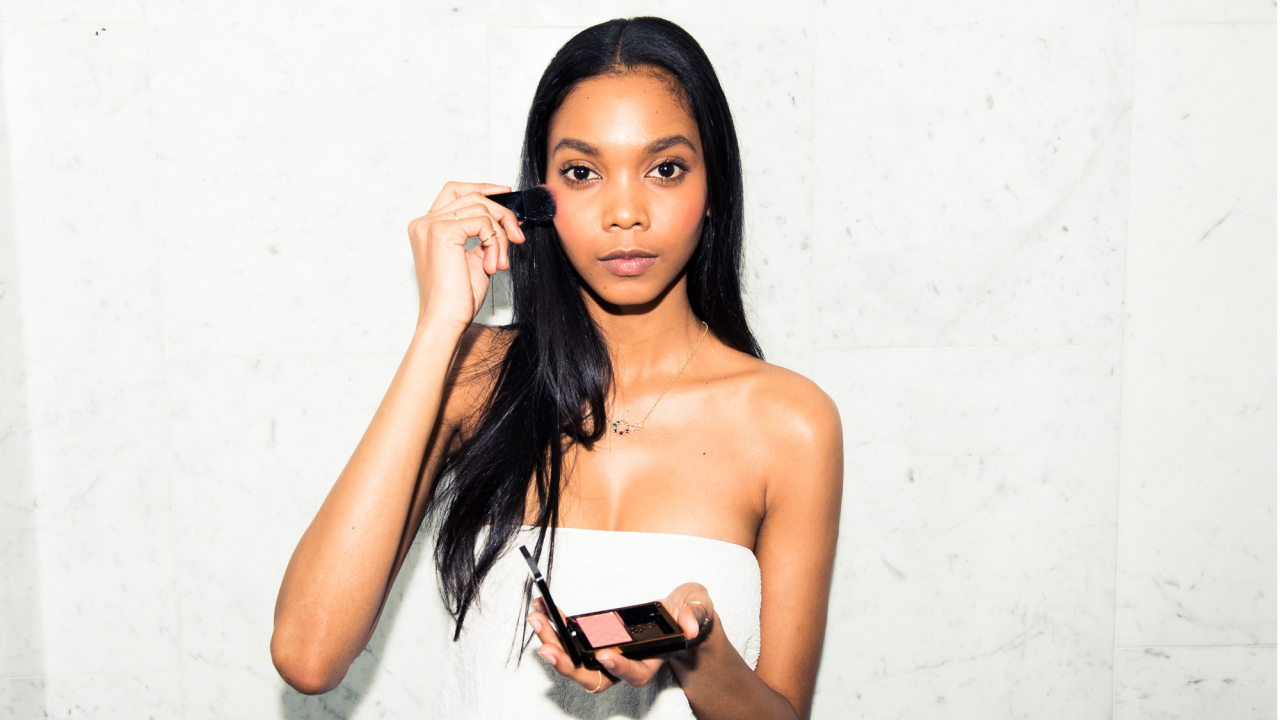 9 Dewy Cream Blushes to Help Liven Up Your Winter Complexion
Plus expert tips to find the perfect shade for your skin tone.
It is safe to assume that unless you live in a sunny and warm climate, your summer glow is long gone. And not only has that healthy complexion abandoned you, but your skin is also drier and more sensitive now that it's winter. But we're going to let you in on a little beauty industry secret: Blush is your new best friend, especially if you're in the market to add some much-needed brightness to your lackluster complexion.
Yet, with so many different blushes on the market today (powder! stain! cream! mist!), it can be difficult to choose the correct one for your skin type and tone. We turned to celebrity makeup artist and brand founder Jenny Patinkin for her expert advice when picking a new blush shade in the winter, as well as the best application tips to help the flush look as natural as possible.
Choosing a seasonal blush is not so different from choosing a new moisturizer or hydrating serum for your winter skin-care routine. As Patinkin explains, "I prefer cream blush all year-round, but especially in the winter, when any added sheen or reflection on dry skin gives a more hydrated appearance." Additionally, many formulations on the market today contain moisturizing oils that lock in hydration (especially in the clean beauty space), so consider a cream blush formula for that skin care and makeup one-two punch.
Now that you have formulation down, you're going to want to determine which shades and undertones are best for your complexion. If you have pale skin with cooler undertones, Patinkin recommends a bright pink blush for "that I-just-came-in-from-skiing outdoorsy-looking flush." If you are olive-toned or have warmer undertones in your skin, consider a golden peach blush to liven up your complexion. Says Patinkin, "A dash of gold instantly brightens the complexion, while the peachy tone accentuates it." And if you have a darker skin tone, Patinkin says, "a sheer red color is beautiful on deeper skin tones. It gives a natural-looking brightness without needing a heavy hand in the application."
According to Patinkin, the best way to apply blush in the winter is in multiple layers on the apples of the cheeks. She says of her technique: "Apply [the blush in] thin layers with a soft makeup brush, making sure to buff away any edges. If you're using a densely pigmented cream blush, gently [tap] over it with a damp makeup sponge [to] soften it up enough that it looks natural but still impactful." And if you feel that a pop of flush on the apples of your cheeks isn't enough, Patinkin states, "a little sweep connecting the cheekbones to the temples can be lovely and flattering, and you can also add just a little bit to the tip or bridge of the nose for a sweet, fresh look."
Shop the best clean blushes for your skin tone:
Deep Skin Tones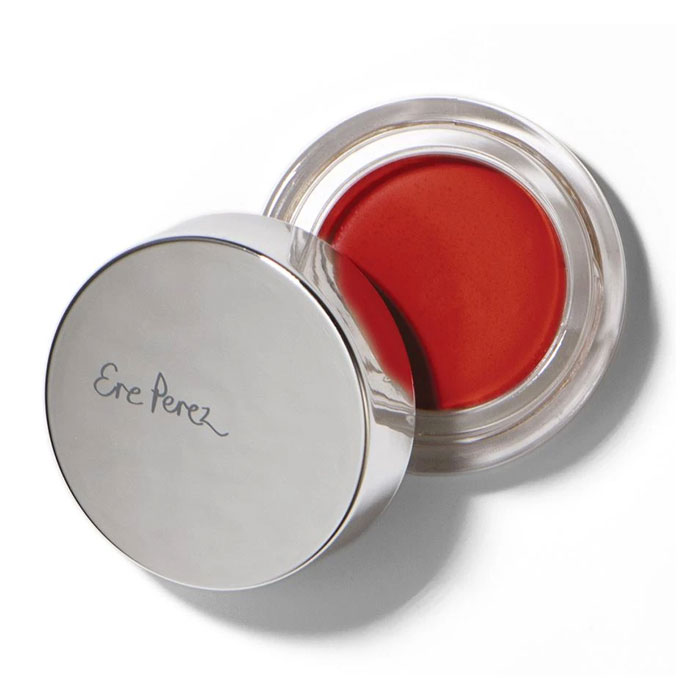 Ere Perez Carrot Colour Pot in Hello
$27
This creamy formula glides onto the cheeks effortlessly with either a brush, a sponge, or even your fingers. The Carrot Colour Pot is highly pigmented, so make sure to warm up the slightest amount of product between your fingers before dabbing product onto the apples of your cheeks. Get ready to rock a sun-kissed glow that'll fool everyone into thinking you just came back from a sunny getaway trip.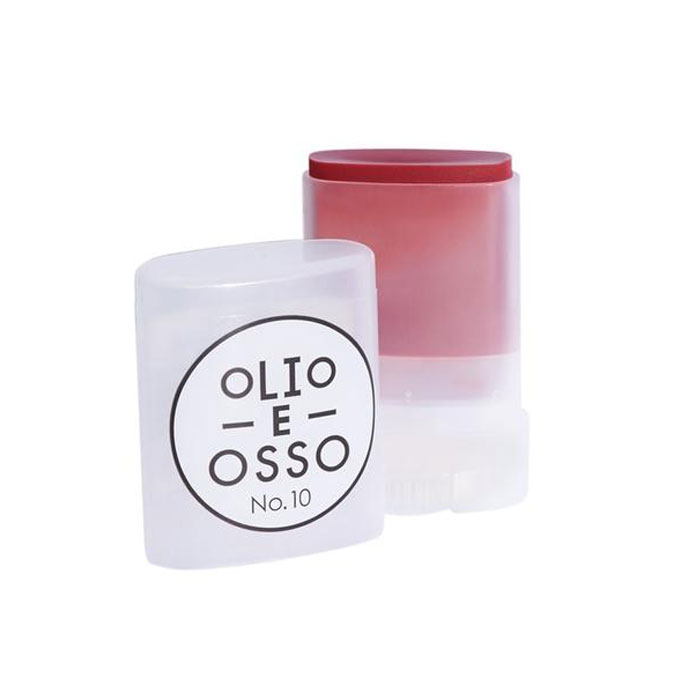 Olio e Osso Tinted Balm in No. 10 Tea Rose
$28
Consider this balm formula if your skin becomes excessively dry during the cooler months. It's great at locking in all that extra moisture from your skin-care routine with occlusives like shea, nut, and fruit olive oils. Tie the look together with a quick swipe across the lips for a chic monochromatic makeup moment.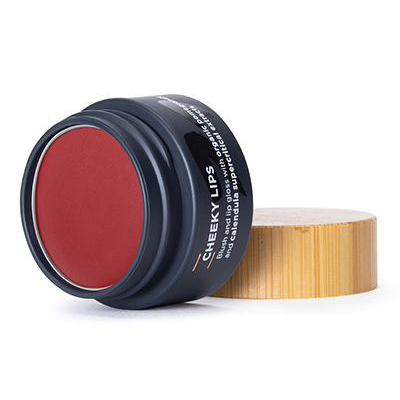 The Organic Skin Co. Cheeky Lips in Lush
$29
This dreamy cream blush has all the staying power of a powder formula. The application is oh-so-smooth, and the color is highly pigmented but never streaky. We recommend applying this shade to the high points of your cheekbones and the top of your forehead for a sunburnt makeup moment in the dead of winter.
Cool Skin Tones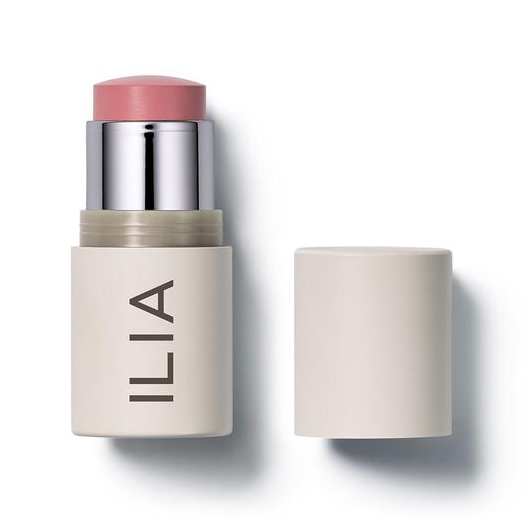 Ilia Multi-stick in Tenderly
$34
If you are looking for a travel-friendly blush option that will last you a lifetime, consider the Multi-Stick by Ilia. Although this product is a cream blush, it dries down fairly quickly, resulting in a semi-matte finish on your skin. Luckily, this is a two-in-one product, so you can use it on your lips for a pretty pop of color as well.
Kjaer Weis Cream Blush in Happy
$56
We're all for makeup that is sustainable, which is why we absolutely adore this cream blush by Kjaer Weis. All of Kjaer Weis' packaging is refillable, which is great for someone looking to decrease their carbon footprint while shopping for effective beauty products. This formulation is creamy and moisturizing, making it perfect for those looking for an extra dewy bounce to their complexion this winter.
Westman Atelier Baby Cheeks Blush Stick in Poppet
$50
This is one of our go-to cream blush formulas any time of year for its velvety yet dewy finish, which always leaves us looking like we just had the best workout of our lives. The poppy pink will complement the blue undertones of your skin perfectly. We recommend swiping this shade across the bridge of your nose for a fresh and ethereal makeup look.
Warm Skin Tones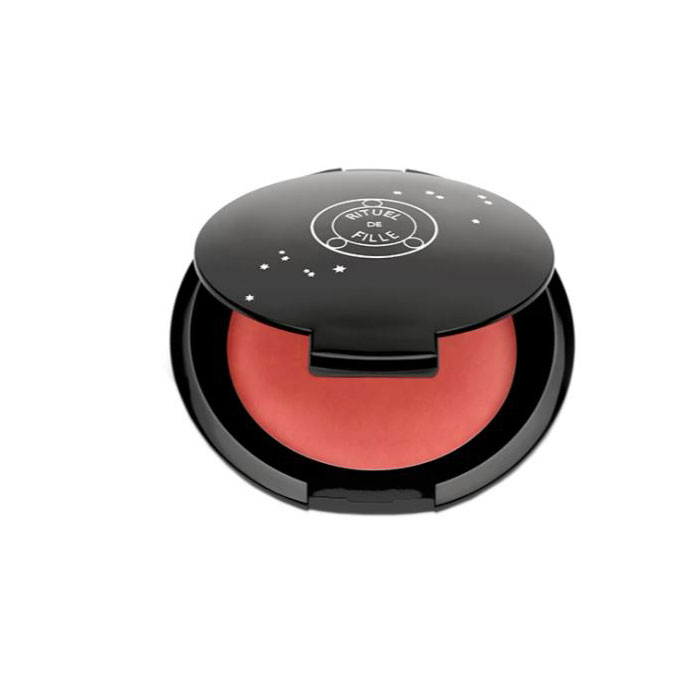 Rituel de Fille Inner Glow Cream Pigment in Delirium
$29
This cream pigment is perfect for those who have combination skin, as it adds pigment and dewiness without ever looking too slick on the skin. Consider this shade if you have a medium skin tone with olive undertones.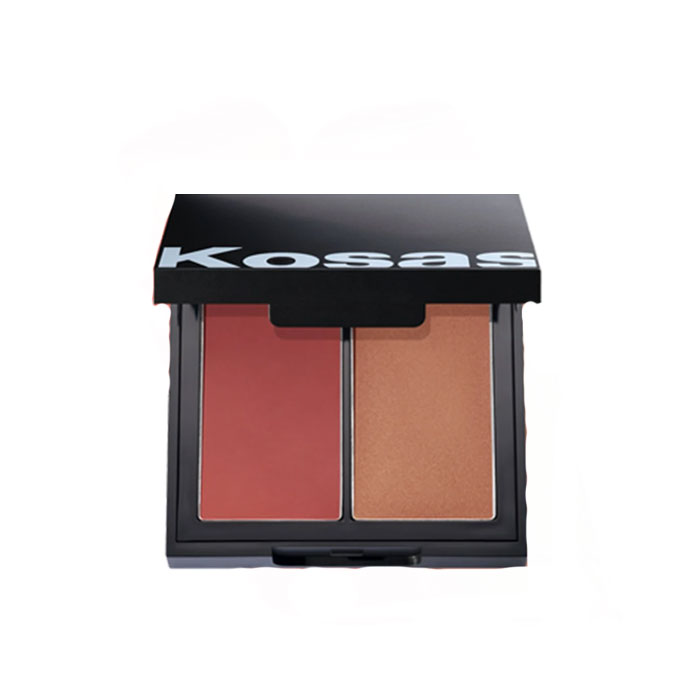 Kosas Color & Light Palette in Velvet Melon High Intensity
$34
This blush-and-highlighter duo is every minimalist's dream, as it allows you to cut down on the number of products in your makeup drawer without sacrificing quality. Use both shades together for a soft, peachy, golden glow across your cheeks, or the blush shade alone to add a bright pop to any makeup look.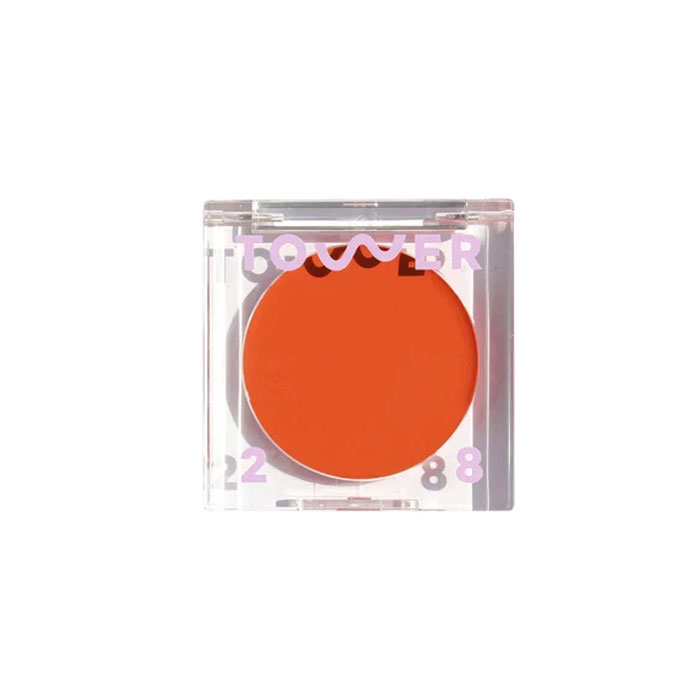 Tower 28 BeachPlease Luminous Tinted Balm in Golden Hour
$20
This balm is great for anyone looking to up the ante on both the glow and intensity of their makeup routine. This balm is extremely hydrating and will brighten the complexion of your skin while also adding in some much-needed moisture to your dry winter skin. Use this shade if you find yourself reminiscing on the good old days of lounging beachside with a cocktail in hand.
Part of the series:
WWWRN