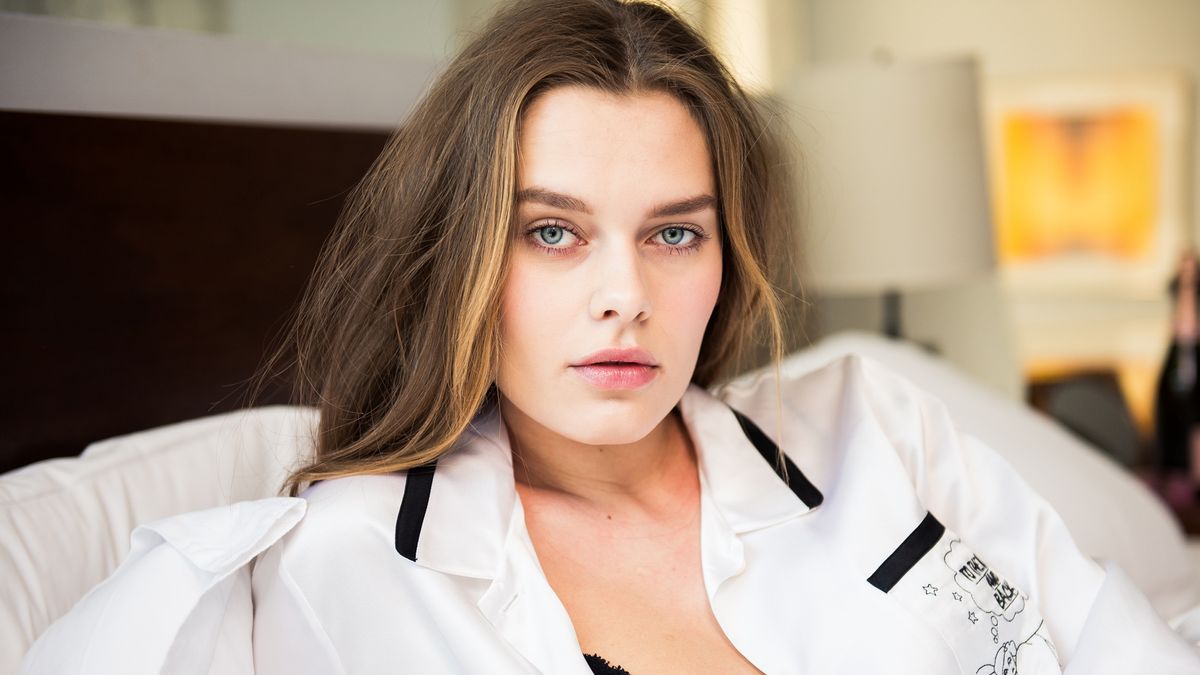 Skin
Expert advice for maintaining your glow, no matter the weather.
Meagan Wilson
The winter is a battleground for your skin health, especially when it comes to keeping your complexion 
hydrated
. We all know that tight, dry feeling after a day walking through frigid wind tunnels or desperately trying to soothe your skin after wearing a wool scarf. The struggle is real, friends. But with the official start of winter still a month away, we have time to get our beauty routines in order, ensuring that no amount of windchill or low humidity will upset our 
skin's glow
.
Unfortunately, your winter skin-care strategy isn't as simple as just slathering on more moisturizer (your skin can only absorb so much, FYI). To learn the best practices and products for the season ahead, we spoke with two leading industry experts: dermatologist Dr. Patricia Wexler of
Wexler Dermatology
and aesthetician Renée Rouleau of
Renée Rouleau Skin Care
. Learn everything they had to say about protecting your skin, no matter how cold, snowy, or windy it is outside.
What is the biggest skin concern during the winter for the majority of your clients?
Renée Rouleau:
"Dryness and dehydration resulting from environmental and lifestyle factors such as forced indoor heating. These factors cause skin to feel tight and uncomfortable. They also cause fine lines to become more prominent due to lack of moisture."
Wexler Dermatology:
"Dryness and dullness of skin, which go hand in hand. Changing the skin-care regimen is a big part of addressing these issues. The winter is a great time to do a number of procedures—like skin-tightening procedures, peels, sclerotherapy, microneedling, and brown spot removal—since there is less exposure to the sun than during the summer."
In terms of topical products, what do you recommend to prevent dry skin?
RR:
"The solution is to use a moisturizer high in lipid-rich oil, such as carrot oil, cranberry oil, shea butter, sunflower oil, or jojoba oil, that can repair the skin's protective barrier so that moisture stays in, less dryness occurs, and irritants stay out. My very favorite moisturizer to repair dry skin and make it less sensitive is my
Phytolipid Comfort Cream
. I also recommend [that] my clients use a facial oil such as my
Pro Remedy Oil
over their moisturizer to act as a sealant to lock in moisture. My
Vitamin-Infused Cleansing Emulsion
is also a great cleansing product, since it is more softening to dry, irritated skin. Additionally, my
Moisture Infusion Toner
is excellent for delivering water-based hydration deep into the skin while [also] plumping."
WD:
"Layering of products is key. I recommend products that are rich in ingredients like hyaluronic acid and squalene. It is equally important to exfoliate regularly to remove dead skin from the surface so that moisturizer penetrates efficiently. Specific products include
Alastin Ultra Nourishing Moisturizer
,
SkinMedica TNS Ceramide Treatment Cream
,
Restorsea Pro Intensive Hand Treatment
, and
Skinceuticals HA Intensifier
."
If skin is already dehydrated, what do you recommend using to treat it?
RR:
"The simplest way is to implement a skin-care routine formulated for keeping water levels up in skin. This should include gentle but effective exfoliants to smooth away the surface dehydrated cells so products can penetrate and take action in the skin. Use a moisturizer containing humectants to keep skin looking plump and dewy. Look for humectant ingredients that help draw water from the environment into the skin, i.e., glycerin, sodium hyaluronate (the salt of hyaluronic acid, with a lower molecular size for maximum absorption), sodium PCA, sorbitol, allantoin, and various forms of algae. These help draw water from the environment into the skin to keep it soft and supple. Use alcohol-free toners containing humectants to seal in moisture and prime skin for treatment. Toner should be applied within 60 seconds post-cleansing to prevent moisture evaporation, followed immediately by serum and moisturizer."
WD:
"
Moisturizing masks
are extremely helpful. Layering hyaluronic acid serum with a rich moisturizer immediately after cleansing while the skin is damp is very helpful."
---
For eyes and lips specifically, what products do you love for winter?
RR:
"The best way to fix and heal dry, cracked lips is to use a well-formulated conditioning lip balm and apply it to your lips throughout the day. I suggest avoiding menthol lip balms that can further irritate already chapped, sensitive lips. Encourage gentle exfoliation by creating a lip treatment [with a] mix of sugar and olive oil."
WD:
"
Restorsea Pro Firming Eye Serum
 and
Pro LipMagic
,
SkinBetter Science Interfuse Eye Cream
."
What products should people be swapping out for winter as opposed to summer?
RR:
"Switch from using a gel-based face wash to a gentler cleansing lotion. Make sure to use either a hydrating gel mask or cream mask to give moisture above and beyond your regular products, such as my
Bio Calm Repair Gel Masque
and
Pure Radiance Creme Masque
. The key is to really listen to your skin. If your skin is feeling tight, dry, or abnormally sensitive, then your routine isn't working the way it needs to, and it is time to make some adjustments."
WD:
"Heavier versions of what you are already using is recommended. Swap out a lotion for a cream. Put a few drops of oil into the cream and mix it in before applying. Topping it off with an oil will seal everything in."
Any other best practices for the winter in terms of skin care and lifestyle?
RR:
"[Don't] skip sunscreen. UVA rays, the ones responsible for changing the DNA of your cells, [which] leads to premature lines, wrinkles, and sagging, are almost the exact same strength from summer to winter. Don't over-moisturize [or] rely exclusively on moisturizer to hydrate the face. Your skin is like a sponge—it takes in what it needs, and the rest sits on top. Consider applying a serum underneath your cream to give water-binding properties to deeply hydrate the skin. Be sure to immediately apply moisturizer after cleansing (or ideally an alcohol-free toner and serum beforehand) so your skin can stay moist and hydrated."
WD:
"Avoid dry environments, and if possible, use a humidifier in the room you sleep in. Avoid toners with alcohol since they will dry out the skin."
Shop the story: