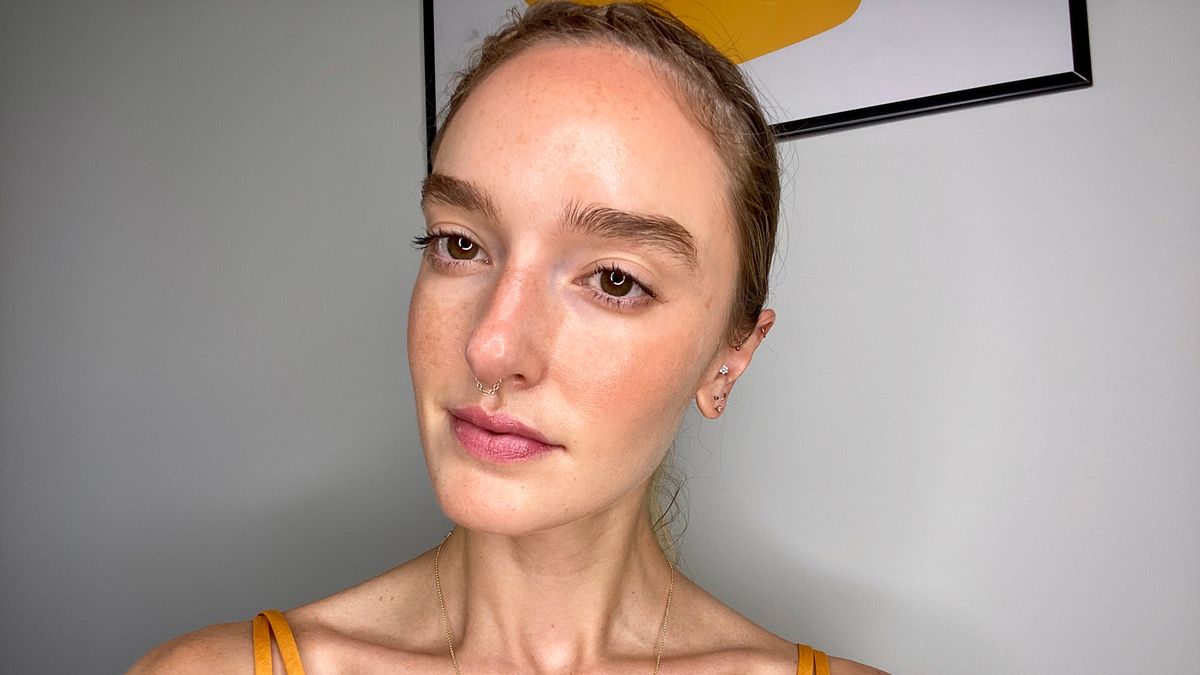 Makeup
Here's how to get it—zero sun damage required.
If you know anything about my approach to beauty and skin care, it's that
sunscreen is everything
. Trust me: When you've talked to enough dermatologists and aestheticians, and you hear the same refrain about the best "anti-aging" product (it's sunscreen, FYI), you learn that protecting yourself against UVA and UVB rays is priority number one. I also just turned 31 (woot woot), so preventative measures are in full force in my beauty routine. And yet, with all that knowledge at my disposal, my Leo soul can't help but crave the look of a long day spent in the sun. The solution? I fake a tanned and slightly crispy complexion with makeup—obviously.
Sure, quarantine and
mask wearing
have put something of a damper on my usual approach to makeup, but with sidewalk restaurants flourishing and park picnics with friends a weekend staple, I still want to flaunt a cute beat when I can reveal my face (safely). Achieving a faux sunburn takes minimal effort and just a handful of products—seven, to be exact—but this look is more about placement than anything else. You want to focus on the high points of your face, namely the top of your forehead, your nose, and your cheekbones—essentially, any spot that the sun hits your face first. I use a mix of powders and creams, but truly, any type of formula will do—I recommend sticking with powders if you lean oily and creams if you're on the drier side. I have a solid middle-of-the-road combination complexion, which is why I use both (and I love too many brands to limit myself).
I also have the pale and generally sallow complexion of an Irish-meets-German gal, but I also have gold and green undertones, so I lean towards products that are warmer to complement my coloring. If your skin tone is darker, you're probably in the market for rich, golden tones and deeper berry hues; just think about what happens to your skin when you (gasp) are out in the sun too long without SPF. Products that mimic those shades will look the most natural and will fool whoever is lucky enough to be near your face that you've had a truly epic summer at the beach or pool.
I also recommend investing in a medium-firm fluffy brush to blend any powder products and a beauty sponge to really melt those cream formulas into your skin. Otherwise, that's it! Minimal summertime beauty at its finest.
---
Ahead, the seven products I use for a glowy and totally safe faux sunburn: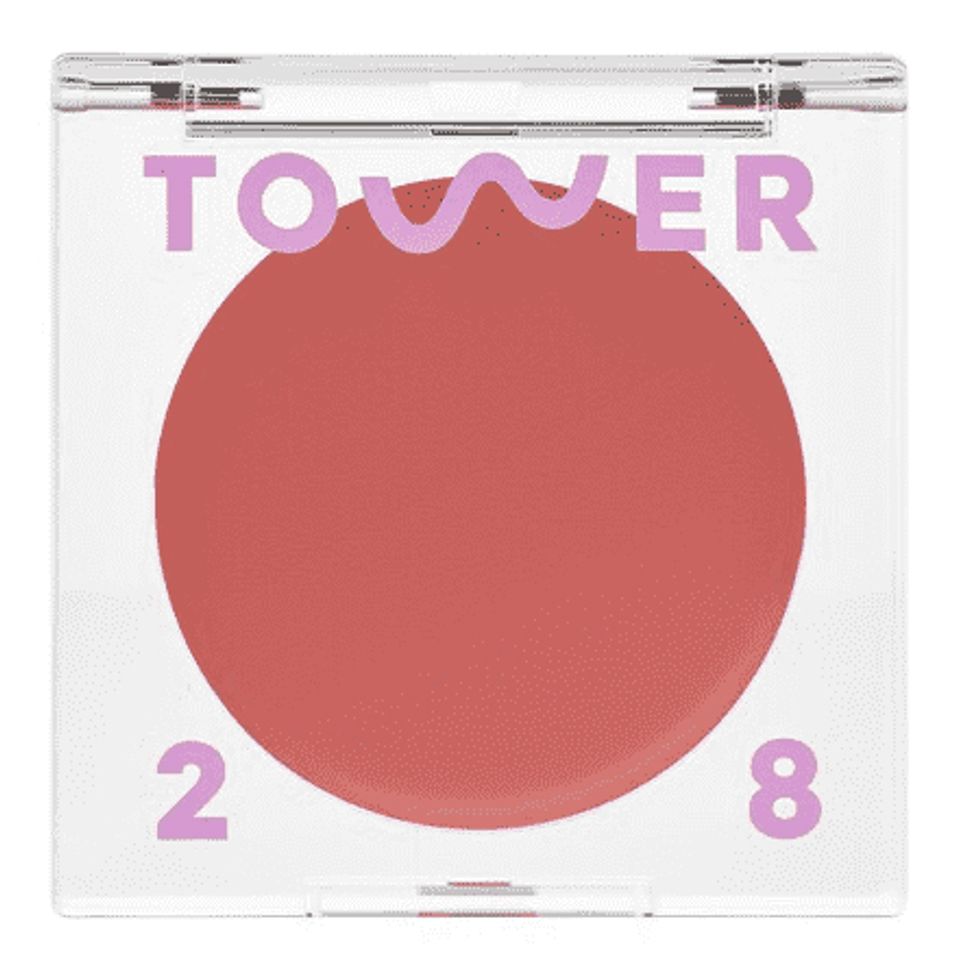 This multipurpose balm is the perfect shade for my skin tone—it's a muted rose with a slightly brownish neutral undertone, and it just so happens to look exactly like my skin with a flush or sunburn. It also blends like a dream, so if I accidentally over-apply, it's no big deal. But I definitely go all in with this product, starting at my hairline. I tap a healthy amount on my forehead right where it meets my baby hairs, going all the way out until I start to hit my temples, about an inch thick. Then I tap on a small amount on the bridge of my nose and just a small dot on the tip. To blend, I use a damp beauty sponge and gently blot the product until the edges are soft.
Call me a child of the '90s, but I love a good bronzer moment. This limited-edition shade is a peachy tan combo with zero sparkle—that's very important for getting a lifelike effect. I use my favorite fluffy brush—I'm partial to the Sigma F47 Multitasker—and blend the powder starting at my temples where I left off with the cream and bring it down under my cheekbones. I blend that out about halfway down my cheek, allowing the color to come up a little higher on the cheekbone than I would if I was contouring. This formula is also super buildable, so it looks very subtle and natural—you don't want a weirdly intense color here. I also swipe a wash of bronzer over my eyelids and under my eyes (where I have lighter under-eyes courtesy of the freckles on the cheeks) to help even everything out.
Back to the cream formulas! This creamy blush is such a gorgeous berry shade, and it closely mirrors the Tower 28 multi-use cream. I tap a small oval of product onto my cheeks and cheekbones, being careful not to take it too far down on the apples. Again, we're emphasizing where the sun's rays would hit your face if you were outside. There's an ever-so-slight sheen to the finish, so you look dewy and radiant—aka your most relaxed summer self.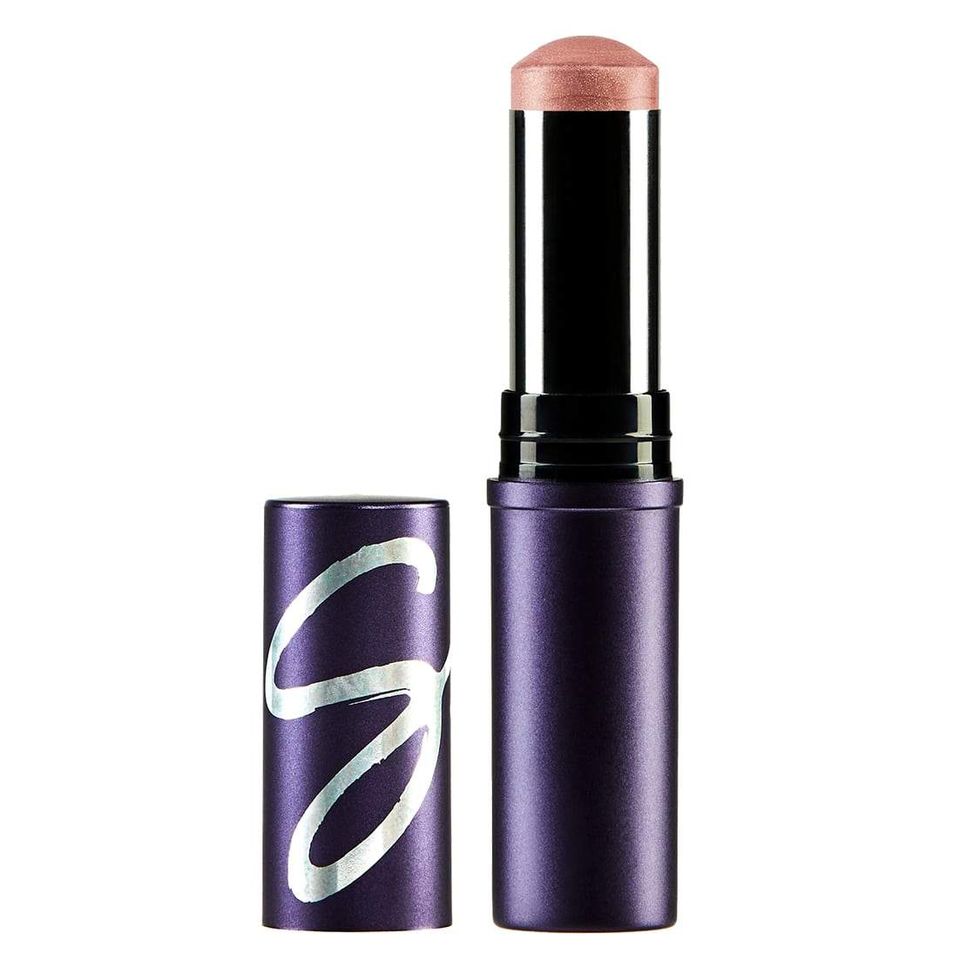 More rose shades—sensing a theme here? I always want to appear super glowy, so highlighter is a must. I warm up the product on my fingers and then blend it in under my brows, on my cupid's bow, and on the top of my cheekbones and temples, creating a "C" shape. It will help catch the light and give you one more hint of tanned skin. I typically use a clear or lighter shade of highlighter, so this gives me a nice boost of color.
Wow, this new mascara has completely knocked my socks off for its lengthening power. I love a clump-free lash that looks endlessly long, and this formula delivers. It's the perfect complement to my effortlessly tanned and glowy look and draws some nice attention to my eyes. I curl my lashes first and then follow with the mascara for a lifted effect that lasts all day.
I've stopped tinting my eyebrows this summer for a more sunkissed, surfer-girl effect, so all I really need to do is use this blonde gel to keep the hairs in place. It adds a youthful fullness and fluffs them up just the way I like them. In this case, I want my brows to look groomed but not too "done," like I just spent a day at the beach.
I'm all about a lip balm in the summer, and this cult-classic formula just enhances your natural color with a bit more oomph. The pink version is perfect for bringing some life to my ultra-pale lips and helping them look like they got just a touch of color from the sun. I prefer to blur the edges a bit with my fingers so there are no harsh lines. It's the ideal finishing touch on my final faux sunburned look.