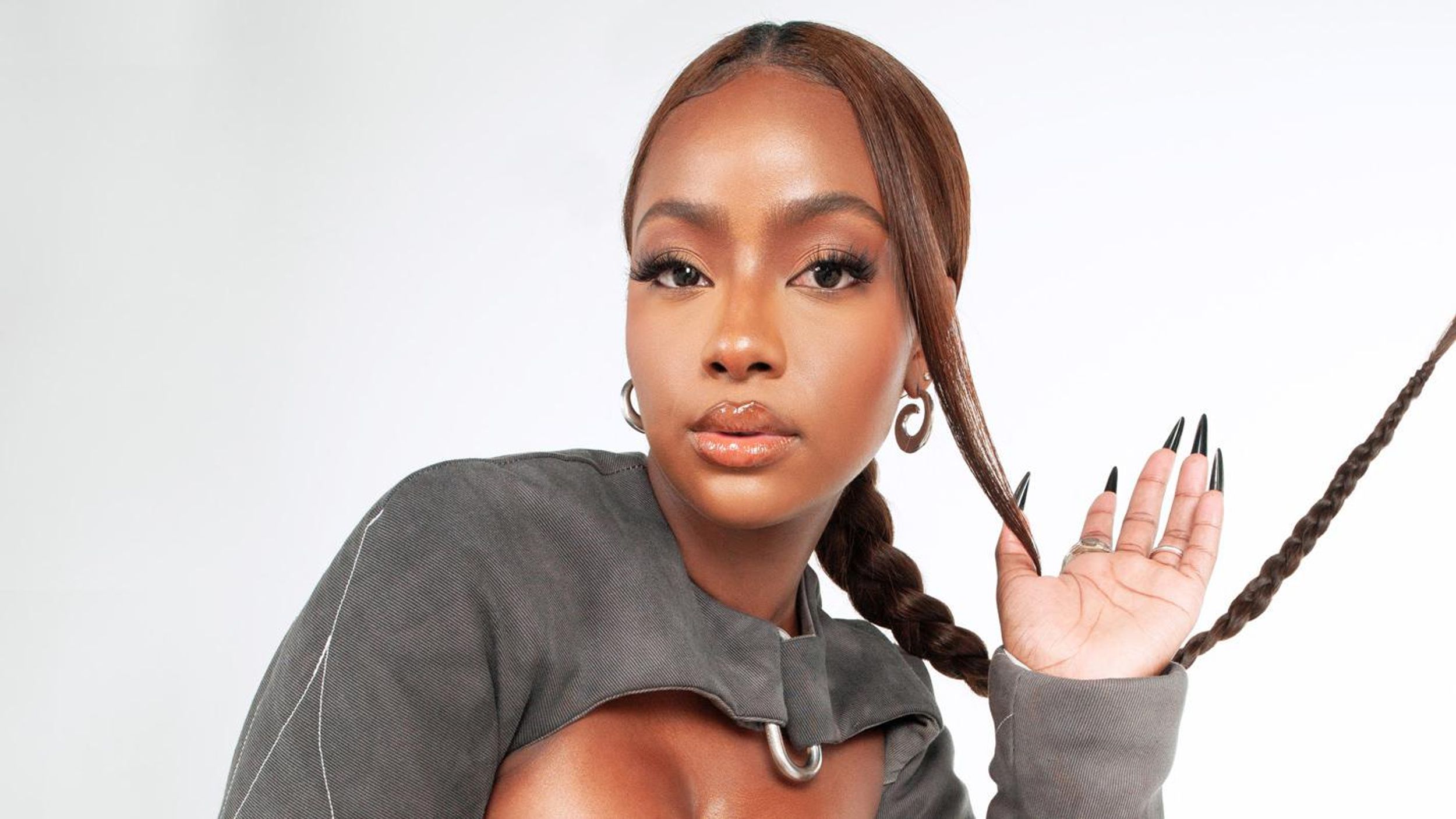 Celebrity
The singer speaks on her tumultuous past, Timbaland, and finally trusting herself.
Reflected in the glass sliding doors behind Justine Skye are the crisp blue skies and rolling lawns innate to the impressive houses of North Los Angeles. Access to this kind of manicured landscape—or just space in general—is as much an L.A. status symbol as a nice car or a Saturday night reservation at Nobu. A view like this indicates an impressive socio-professional journey in a city where the odds are stacked against you. It says, I've risen high enough to have a whole world of wannabes at my feet.
For Justine Skye, space is still a relatively unfamiliar luxury. The 25-year-old spent her early years in Brooklyn, before her Colgate smile and velvet vocals saw her trade Fort Greene for a spin in the entertainment industry washer. Her surname was scrubbed of its unnecessary suffix, and "Skye" signed her first record deal at the age of 17. With the cycle set to hot and fast, the aspiring singer hoped to emerge a brighter star than ever. Instead, her life became a conveyor belt of executives with big ideas and Hollywood friends with bigger followings. Rinsed beyond recognition, Skyers would endure slow suffocation while Justine Skye became both vessel and accessory.
"I've been in this industry for so long, but I'm only just now figuring out who I am," Skye tells Coveteur. "I didn't know what I wanted to be, but I knew what I liked, and if I spoke up more for the things I actually liked, we would be in a different place... No one knew what to do with me because I didn't know what to do with myself."