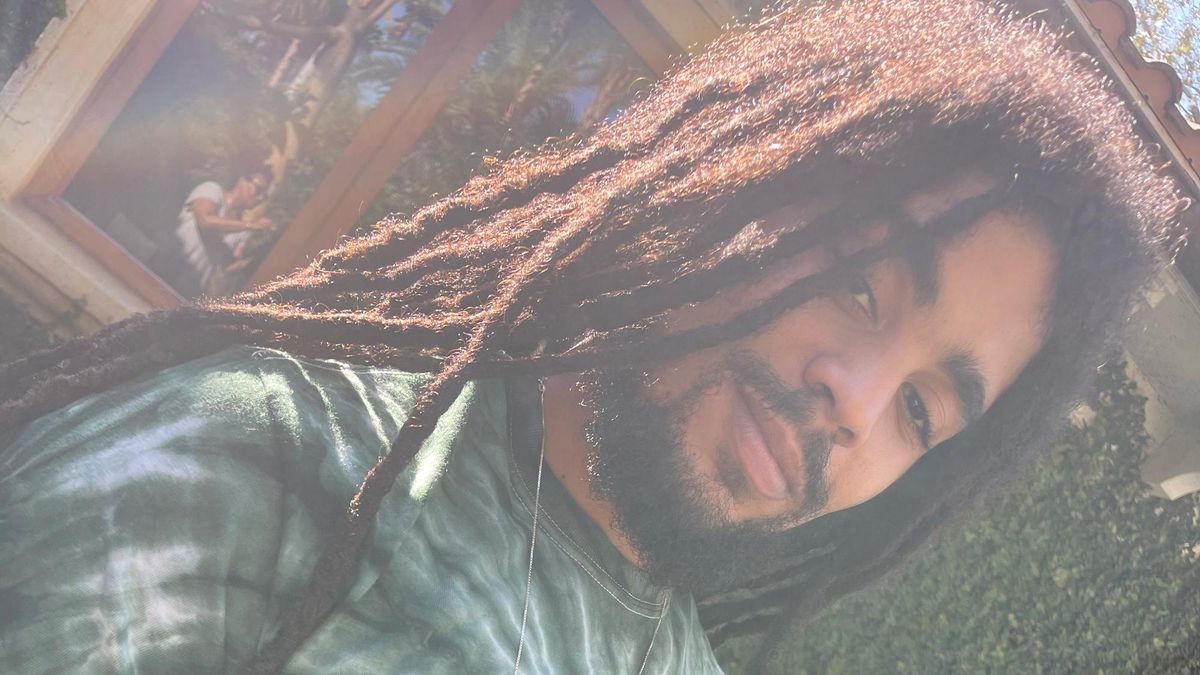 Celebrity
Spoiler alert: Stress less.
We caught up with Grammy-nominated artist and Bob Marley's grandson Skip Marley to get his self-care tips on remaining grounded and staying positive in a time of turmoil for the Black community. Read below to find out all of the natural, earthy ingredients and routines that he embeds into his Sunday routine.
What activities and/or products do you love to lift your spirits and alleviate stress?
"I love to exercise. I like to keep active, so work out, sports, and swimming, anything that has to deal with being active. For stress, I keep negative people away. Why stress when you can stay blessed?"
If you have an entire day to yourself, without any responsibilities, where are you and what are you doing?
"Jamaica in the Tuff Gong Studios recording music, or I'd be playing some guitar on the beach or on a mountain somewhere."
What are your must-have products for self-care, skin, or hair care?
"Hemp oil for my beard, Jamaican castor oil for my locks, Palmers cocoa butter for my skin, Marley Natural products for lips, bath, and body, Natural African black soap, and sage to clear out the negative energy."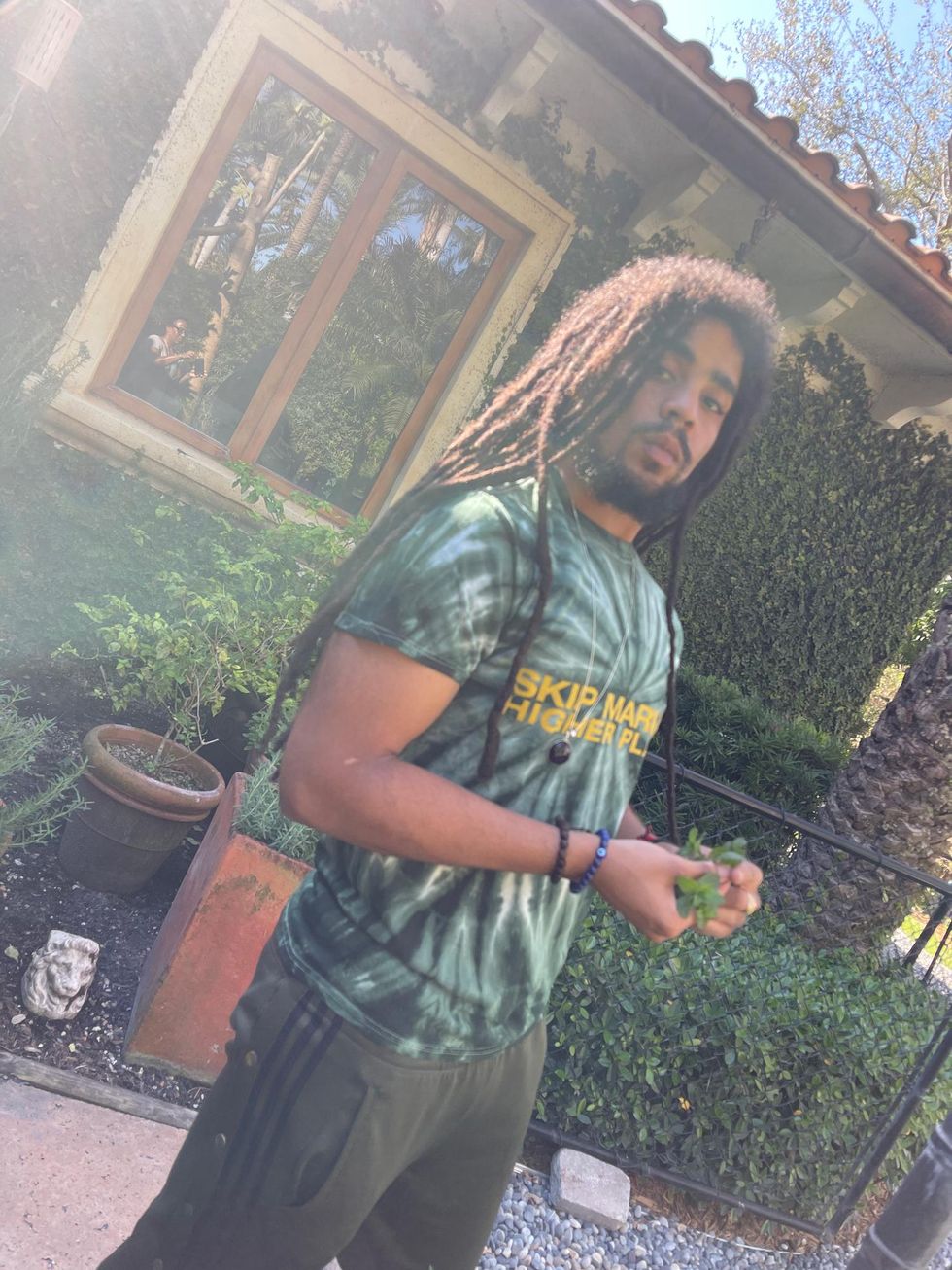 Photo: Courtesy of Skip Marley
Are there any special (or unusual) self-care or skin-care practices that you swear by?
"Aloe vera in your smoothies works wonders for everything. I eat natural foods and natural fruits to keep the body functioning. I drink coconut because it has lots of naturalness. The earth is full, you know? I also use this charcoal toothpaste, and I use natural deodorant."
In the midst of your creative process of curating music, what do you do when you need to remove creative blocks and unlock your creativity?
"I light my candles and say a prayer. I may work out or play ball to ease my mind. Wherever the vibes go, I try not to get too heavy-heady."
You're very big on high, positive vibrations. How do you keep up your self-love routine?
"Surround myself with like minds. You have to love yourself. Before you love anyone else, know what I mean? You have to love yourself. God made you for a purpose. You have a divine purpose. You have to love yourself. Understand that. Everyone has their own road—they all have to travel their roads still."
What has your Jamaican heritage taught you about the beauty of being calm and serene in your day-to-day life?
"It taught me that it's better to be calm and clear when you can. Better to be calm in certain situations, calm can have a clearer understanding, you know what I mean? Think before we talk, you know what I mean? Yeah. There's a lot of things. It's a lot of things, and that's the way we are. We would treat people, you know what I mean, with respect and love."