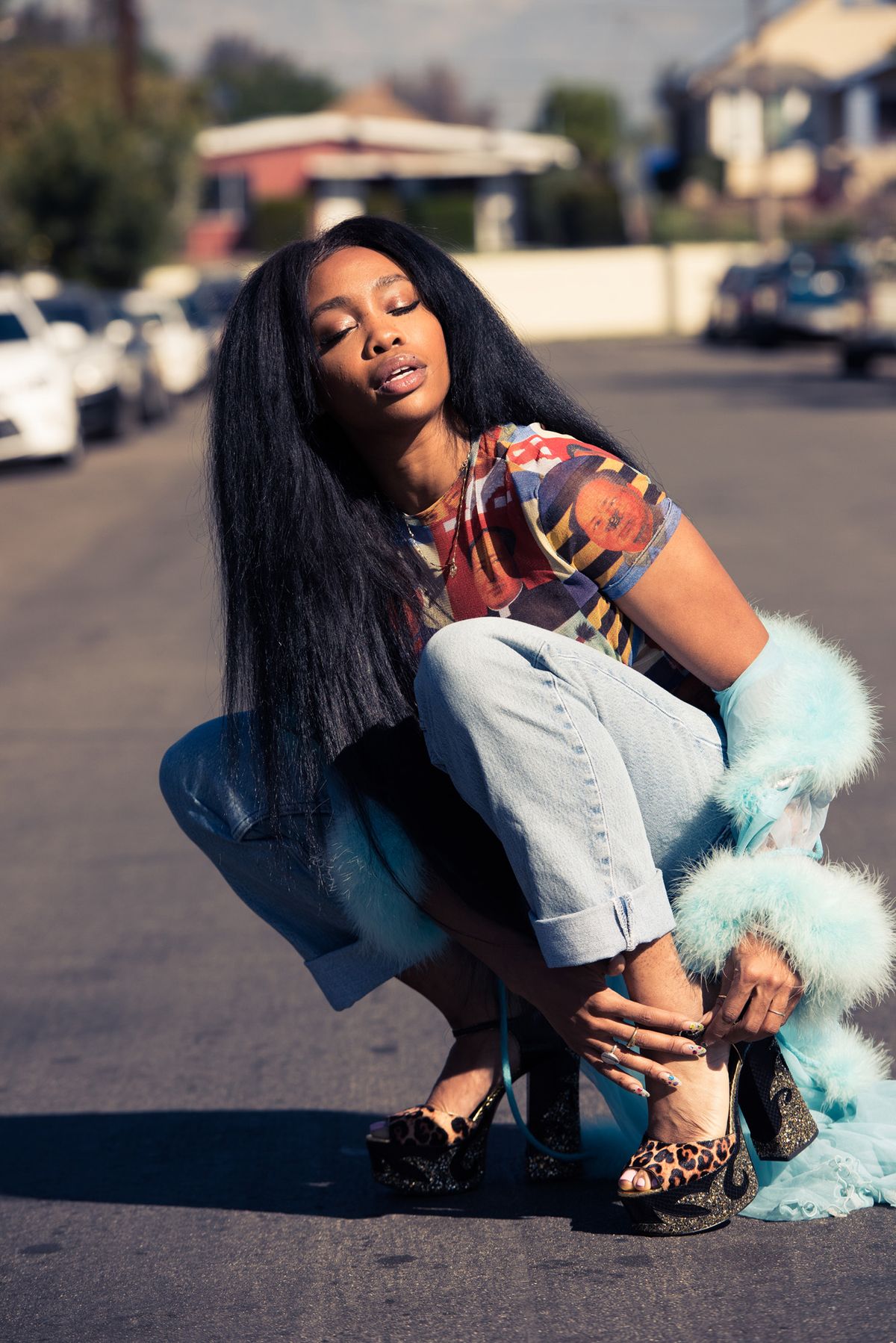 Closet
You have to see what's inside her closet. Los Angeles.
Stephanie Mark
We're not sure if it's because of the particularly tumultuous climate we're currently living in, but it's especially refreshing now to hear those who are in the spotlight speak candidly about their struggles. More so, even, when they're woven into the creative fiber, if you will, of their work. Case in point:
SZA
, who unabashedly tackles her biggest insecurities in her most recent album, 
CTRL
, a compendium of raw, intimate, and incredibly
relatable
anthems. Upon meeting her in L.A., she told us about how growing up in a modest Muslim home and being overweight influenced her style. And as we balanced Marc Jacobs platforms on beaker-like vases, she explained how singing and writing began as a rebellion but developed into therapy for her. "I hope people who listen to my music feel like they're with me, like we're in it together and that it's a group effort," she said. We do! Here, we talk to the singer-songwriter about her style, getting rejected by Earl Sweatshirt, and how she's finally comfortable in her own skin.