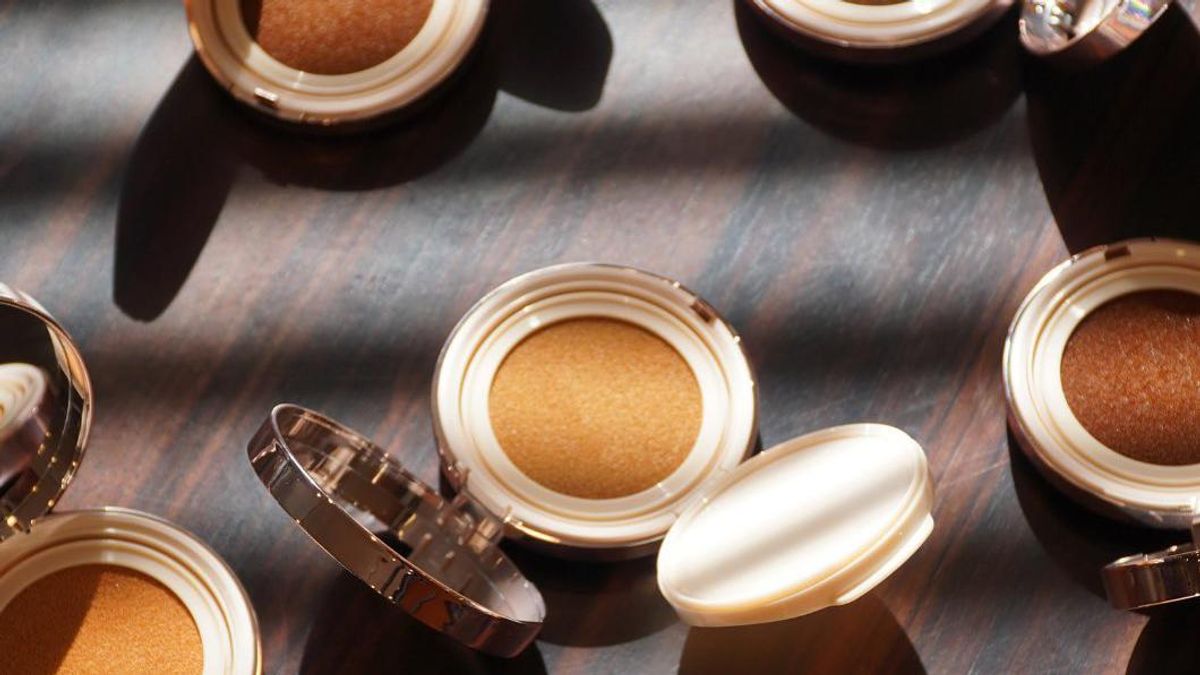 Makeup
This Black-Owned Brand Wants to Make K-Beauty More Inclusive
Dr. Gio Cosmetics is out to make Korean beauty accessible for people of color.
When you hear the phrase 'Korean beauty,' there's a good chance your mind immediately goes to skin care. But Korean makeup brands have been pushing the beauty space forward for years by fusing color cosmetics with skin-care ingredients; they're part of the reason why you rarely see a lipstick without shea butter in the formula or a brow gel that isn't infused with conditioning vitamin B5.
Cushion foundations are one of K-beauty's standout makeup products. The liquid foundation typically comes in a sleek compact with a cushion applicator that gives your skin an airbrushed finish. However, the popular foundation has historically been out of the reach for people of deeper skin tones—most brands only offer a few shades, with the darkest one being a light beige color. So, after finishing a master's degree in business in South Korea, Grace Okafor recognized this gap in the market and set out to develop a line of inclusive cosmetics influenced by K-beauty's scientific innovations. Below, we talk to her about the origins of her brand, Dr. Gio Beauty, how she sees the line developing, and why she chose to release a cushion foundation as the brand's first and only product.
How did you become interested in K-beauty?
"My first interaction with K-beauty was in 2013 back in Nigeria—a Korean language instructor who was teaching at our school gave me a Korean face mask. In Nigeria, we don't really have anything like that, so it was very fascinating to me—I was immediately hooked on all things K-beauty.
"But when I arrived in Korea in 2015, I realized that Korea didn't have any cosmetic offerings for dark skin tones. I brought a lot of makeup with me, and when I ran out of everything, I wasn't able to restock. I'd been thinking about different ways that I could connect Korea and Africa–that's when I got the idea of creating a K-beauty brand that was inclusive. As soon as I graduated from my master's program in 2018, I set out to build this company. In 2020 we finalized the product development and it launched early 2021."
Why was a cushion foundation your first product?
"The cushion foundation is very popular in Korea. You'll see people on the subway pull out a compact to touch up their skin; it's super easy to use. Every Black woman in Korea wants it, too, but there weren't any options for us. So we wanted to start with a cushion."
Do you think the K-beauty space is growing more inclusive?
"Some brands have tried to make foundations for deeper skin tones, but the shades are usually way off or they don't have a range of options. And other brands, they'll have foundation shades for darker skin tones on their website, but then you can't find them in stores. So then you start to wonder, is this all for show?"
How do you see your brand growing?
"Cushions are just the beginning—there are a whole lot of other cosmetic products that we want to make. I think we might be the first multicultural Korean beauty brand ever. And it's for all people of color—Black people, Southeast Asians, Indians. I'm hoping that in the next few years we grow even larger and reach even more people."
Dr. Gio Cosmetics
The brand's hero product has an ingredients list that reads like a who's-who in skin care—there's hyaluronic acid, collagen, shea butter, niacinamide, tea tree oil, vitamin C, and it includes SPF 50. The foundation doesn't just cover and conceal—it helps improve the look and feel of your skin while you're wearing it. I'm used to using either a BeautyBlender or a makeup brush to apply my foundation, so I was a little hesitant going in with the tan-colored puff that's included inside the compact.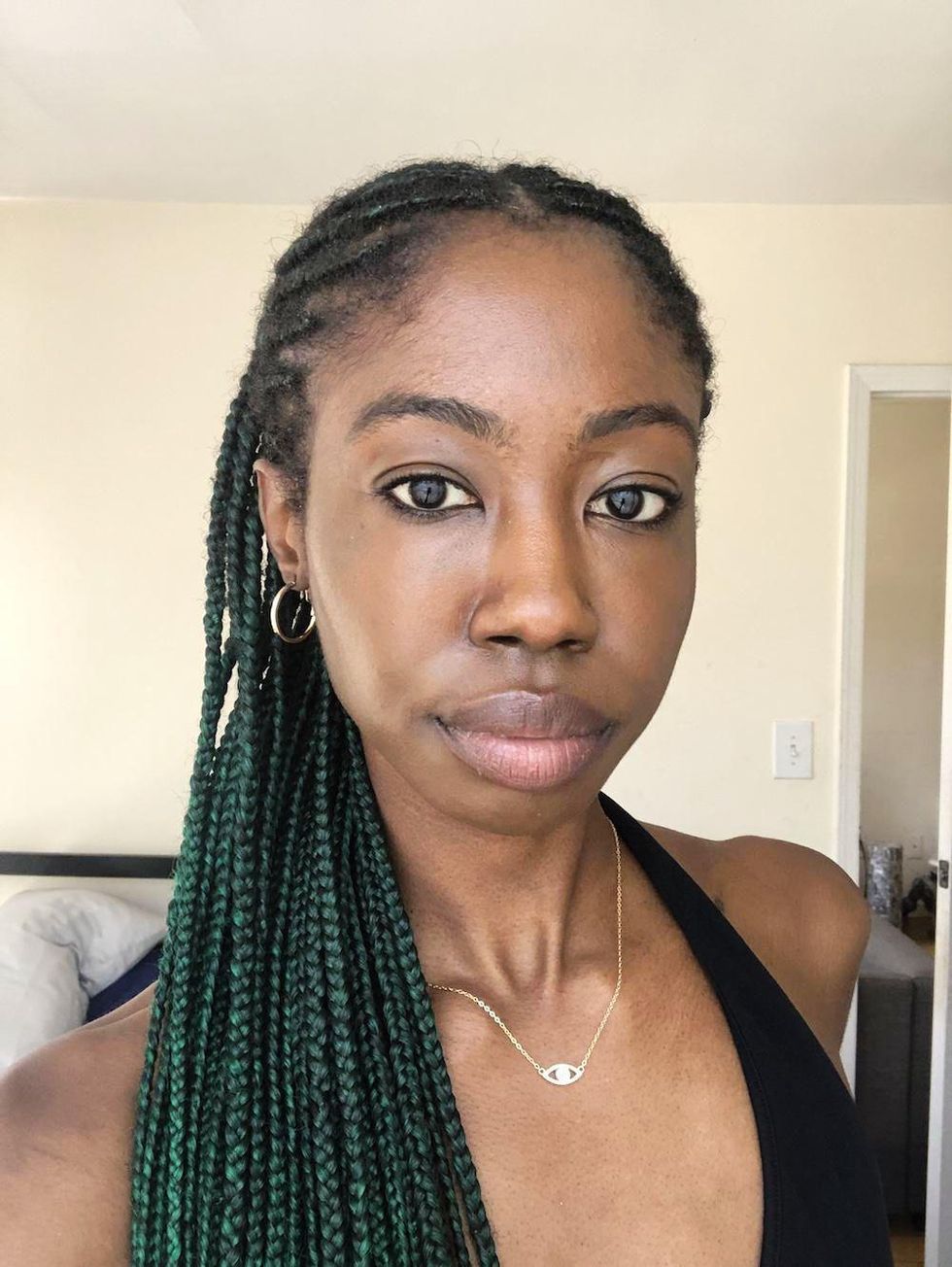 Me, wearing the Ultra 7 Brightening Foundation Cushion in the shade DG-04 Funmi, and nothing else on my skin. Photo: Ama Kwarteng
Turns out, it's actually quite simple to use. Once I opened the case, I pressed the applicator into the shimmering face of the foundation, pressed, and rolled it over my skin. The liquid formula basically melted into my skin, leaving behind a glowing finish. It was also so lightweight—I didn't feel like I had anything on my skin, even after hours of wear.
While the brand currently offers the cushion foundation in six shades, Okafor has plans to expand to 20 shades, offering more undertone options for those with medium to deep skin tones.