WWWRN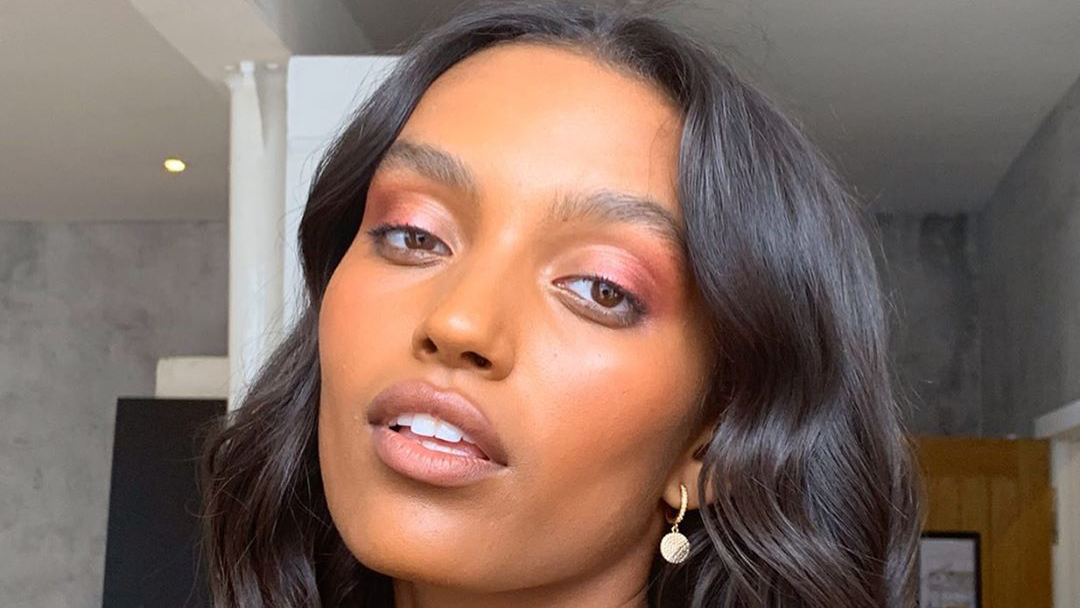 3 Makeup Artists Reveal Their Favorite Products for Full, Defined Brows
From the Rolls-Royce of tweezers to hairlike pencils, we've got your brows covered.
Over the last few decades, brow trends have run the full gamut of styles. Pencil-thin, feathery Instagram styles, and big and bushy have all reigned supreme at one point or another. With their popularity changing so quickly, it's reasonable to feel reluctant to try semi-permanent brow procedures, like microneedling or brow lamination. We're much more on board with using makeup in order to achieve our preferred brow look.
Obviously, no one understands exactly how to get that gorgeous brow quite like a professional, which is why we asked three makeup artists to share their favorite brow products: Katie Jane Hughes, Lisa Aharon, and Ashley Rebecca. Here are their recommendations.
View this post on Instagram
"I'm obsessed with Glossier Brow Flick. It really allows you to draw hairlike strokes, therefore making it realistic-looking.
"Blink Brow London Brow Gloss [is my favorite product for combing brow hairs into a feathery shape that holds.] It's kind [of] on the crunchy side, but it really holds and lets you play with shapes.
"[I simply cannot live without] a good brow brush that lets you comb deeply. Patrick Ta made one—it looks like a toothbrush. Rubis tweezer is the Rolls-Royce of tweezers. And honestly, your favorite concealer and a little flat or cream eyeshadow brush to conceal [around] the edges [is perfect for defining the brow]."
View this post on Instagram
"As long as I'm not having to reconstruct a brow, I almost always reach for a tinted gel. In a few sweeps you can easily fill, shape, and hold a brow in place for the day. Who doesn't want that? There's always the most trusted cult fave, Glossier Boy Brow, but I'm also obsessed both personally and professionally with the ILIA Essential Brow Gel. It thickens and fills without getting flaky. I love that it's so workable yet long-lasting.
"Over-plucked brows are the most difficult to redefine naturally because you simply don't have the hairs on your side. You're dealing with product on skin as well as re-drawing in shape—it's the worst! Powder formulations tend to look too matte, and there's nothing for an uber-easy tinted brow gel to adhere to. This is why I turn to one of my trusty pencils—either the Hourglass Arch Brow Sculpting Pencil or the Anastasia Beverly Hills Brow Definer. Both have an incredible shade range along with a pencil shape made for shading, filling, and defining. They provide a detailed, natural finish and allow me to sketch in the brows easily.
"My kit is about 60 pounds, so I'd say there are too many tools I find to be of the utmost importance, even in regards to brows. I blame Camila Mendes [laughs]. As if I already wasn't particular enough, she schooled me in a perfect natural brow the moment we met. I've never used so many brow tools in my life! All kidding aside, I've come to rely on the Beautyblender The Player 3 Way Brow Brush like no other. It's got your angled bristles on one side and a combo spooly/comb on the other. I keep a few of them along with the more classic Japonesque Brow and Lash Shaper, Artis #1, Anastasia Beverly Hills Dual-Ended #20, Tweezerman Slant Tweezer, and Point Tweezer.
"I've also fallen in love with the magical Ere Perez Almond Brow Pencil. Somehow this one shade works beautifully on brows ranging from blond to black. It's become my personal go-to."
View this post on Instagram
"When the brows have been over-plucked, I will usually create faux brow hairs using a marker-type pen to draw them in. I like Lime Crime's Bushy Brow Pen, as the tip is fine and I can create realistic-looking hairs easily.
"I also use Lime Crime's Bushy Brow Gel to comb through brow hairs and create more of a feathery shape. The reason why I love this product so much is the comb is actually very thin, making it easy to glide through brows without distributing too much product. It allows each brow hair to get coated, with the result of a fuller, thicker-looking shape.
"Besides those two products, I always have a Tweezerman tweezer on hand to clean up any tiny hairs. I also love GrandeBrow Growth Enhancing Serum for growing out sparse eyebrows—the stuff is magic!"
Part of the series:
WWWRN