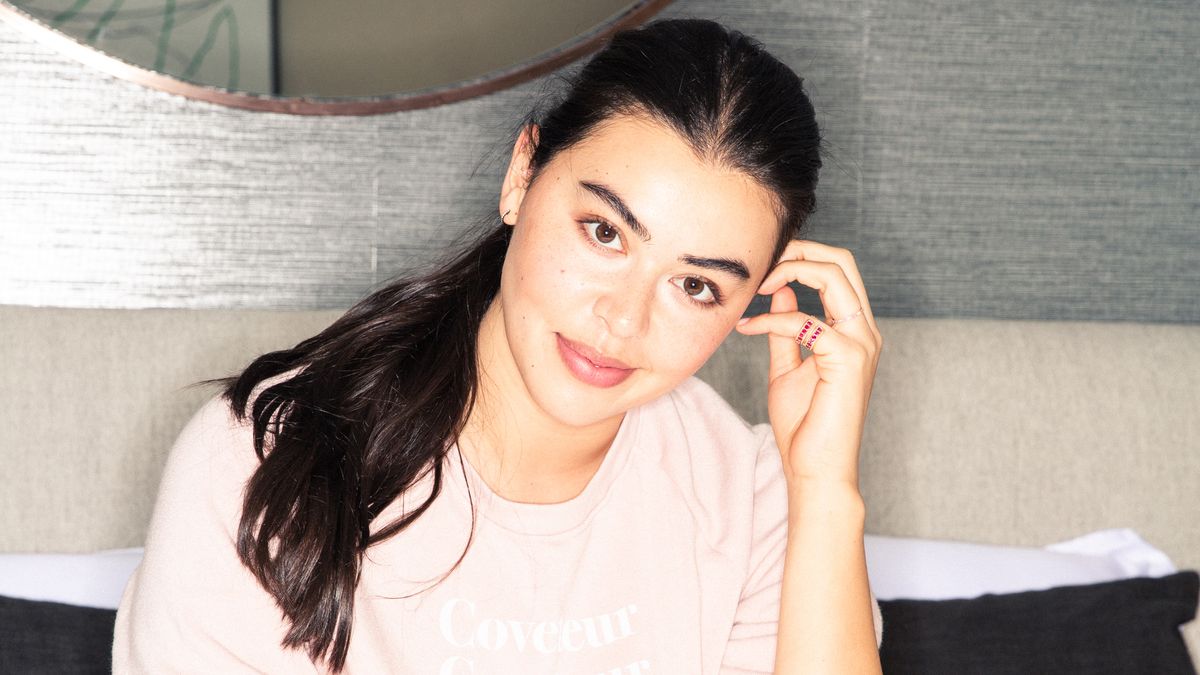 Skin
Fun to sip—twice as nice to slather all over your body.
We've been seeing all kinds of new, highly lauded ingredients in our skin and hair-care products in the past few years (think 
quinoa
,
oats
, and
milk-anything
), but lately we've been noticing that everything from serums to shampoo includes one humble component that you might most associate with your morning cuppa joe: caffeine.
This got us thinking: What's so great about caffeine? Does it really do anything when it's applied topically? Or can we just skip a step and splash some cold brew on our faces or in our hair in the morning? (We jest, but also: Can we?)
So we chatted with board-certified dermatologist Dr. Caroline Chang, founder of
Rhode Island Dermatology Institute
, and formulator Debra Lin, VP of research development for
Younique
, to get the 4-1-1 on caffeine in our products. 
It's All About Deflation and Circulation
If you wake up feeling busted and tired, caffeine is your friend—and not just in the form of a double shot of espresso. "Caffeine works in skin care to decrease puffiness and improve circulation," Chang says. "It's ideal for under-eye puffiness."
You might have already known that about caffeine, but the benefits actually go much deeper. "It's also anti-inflammatory and anti-aging, because caffeine contains antioxidants to protect against UV-light damage," Chang says. "The improved circulation that caffeine causes can give your skin a nice glow, as well—and caffeine also can have a constricting effect on blood vessels, which can temporarily improve redness."
It can even
help with
exfoliation
, Lin tells us, to gently unclog your pores and slough off dead skin cells (which rob your complexion of that healthy glow). All of these benefits can result in "topical formulas that support brighter and smoother-looking skin," she says. 
Caffeine also has the potential to help your hair—especially now with
stress-related hair loss
on the rise. "There's some evidence to show that caffeine can help with genetic hair thinning because it can penetrate through the hair follicles to stimulate and promote hair growth," Chang says. In other words, win-win-win-win. 
It's Actually Been Around for Ages
You might have noticed that caffeine has been popping up everywhere of late, but it's been quietly lurking in some of your skin-care products for years, according to Chang. Specifically, "caffeine in skin care has been studied since the early 2000s," she says. But in the past, people weren't necessarily so focused on labels—in contrast to now, when beauty consumers are more ingredient-savvy than ever.
"I think that you're seeing the popularity of skin-care products touting the benefits of caffeine because consumers are more ingredient-driven and want to know what is in their skin-care products," Chang says. 
In case you're dashing to your vanity to see if your fave products contain caffeine, good news: You should be able to find it easily on the side of the label (or the product page online). "Usually, the ingredient list will include caffeine," Chang says, though it's wise to keep in mind that "other ingredients may contain caffeine, such as green or black tea."
It Works Inside and Out—Within Limits
Though caffeine has plenty of benefits for your skin, it's not a miracle cure—no skin-care ingredient is, mind you. "Caffeine is effective, but has limitations," Chang says. "It can help decrease puffiness in the under-eye area, but it won't necessarily depuff your entire face or help with body bloating."
But it can definitely be found in body products, and it
might
have similar smoothing effects on places like your legs. "There is some thought that caffeine can help to improve the appearance of cellulite on the body, due to its ability to prevent excess storage and accumulation," Chang says.
That said, if you really want the benefits of caffeine, focus on your face. The reason is simple: "The skin [in that area] is thinner, so absorption is better," Chang says.
If you're fretting about what medium your caffeine should be delivered in, we've got you. "Since caffeine is both water- and fat-soluble, it should deliver its effect in either a serum or a cream," says Chang. "In general, cream is more readily absorbed by the skin, so any serums should be followed by a cream to seal in the actives." 
If You're Sensitive to Caffeine, Proceed with Caution
Obviously, a little caffeine in a serum is nothing compared to a dirty iced chai with almond milk, but it's still a good idea to tread carefully if you're overly sensitive to caffeine. "There's a very small percentage of caffeine in skin-care products compared to, say, a cup of coffee," Chang says. "But there is a possibility of systemic absorption of any skin-care product you apply." 
It's hard to pinpoint just how much caffeine you'll absorb by rubbing a cream or serum all over your face—every formula is different—and Chang reveals that there isn't an industry standard in terms of percentages. "Caffeine is an active ingredient and is normally included at an efficacious amount within the overall formula." 
Then again, it's not like formulators are throwing in random amounts of caffeine into your skin-care products. And in this case, it's not a more-is-more situation. As Lin puts it: "Just as you want to have efficacious levels in formulas, more is not always better with certain ingredients, as some actives at high concentrations can lead to skin sensitivity." 
It's about striking the delicate balance between enough, but not too much. For example, Younique's eye cream "was developed to balance the efficacy of caffeine with a specific combination of other ingredients to perform at efficacious and safe levels around the delicate eye area," Lin says. 
If you're concerned about how your skin will react, start with a patch test. "I'd recommend that if you're sensitive to caffeine, apply only a thin layer of the product to a small area of the skin to test it out first and make sure you don't have any reactions," Chang says. If the patch test goes OK, you'll probably be fine with the product—though it's always a good idea to consult your doctor if you have any worries. 
---
Curious to try out some caffeine products for yourself? Check out six of our favorites:
A creamy, dreamy, green-tea-based bar that has a very gentle scent, this product will wake you up in the morning—and works for even those who are sensitive to smell.
Starting with the cherry-hued glass jar, this li'l eye cream will cheer you up with its cuteness—and then smooth away tired eye skin with ingredients like sacha inchi peptide, hyaluronic acid, and vitamin C.
With niacinamide, panax ginseng, and vitamins A, C, and E, this eye cream is all about banishing and preventing wrinkles—and has a four-week US independent consumer study to back up the science.
Described as a topical supplement for dewy and hydrated skin, this serum includes key nutrients such as complex AHAs, hyaluronic acid, and tiger grass, and was designed to take the complexity out of layering actives and acids.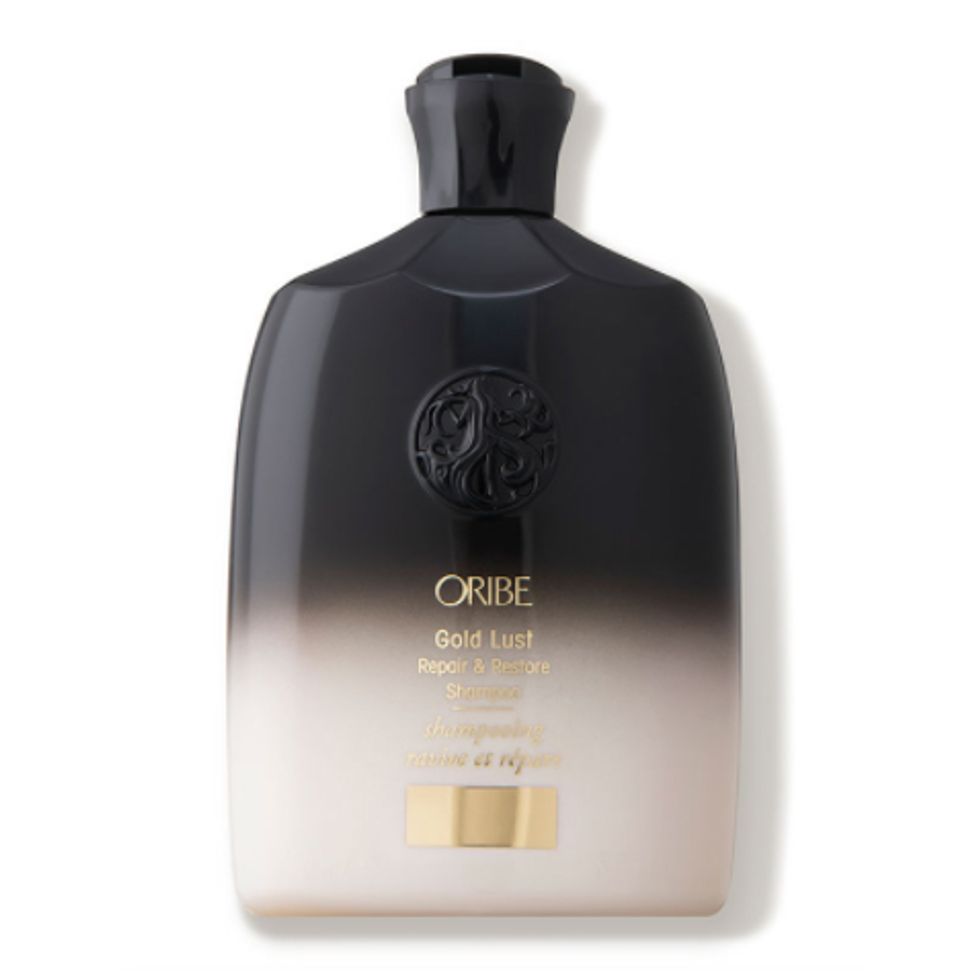 Oribe has a way of making you feel like you're at the spa in your own shower, and this shampoo is no exception. With biotin, amino acids, and argan and maracuja oils, your hair will be left softer and less frizzy than it was before.
Brazilian ginseng, chestnut, acmella oleracea, and black cumin seed oil come together in a brilliant medley to tighten, lift, and soothe—and reduce dark circles.