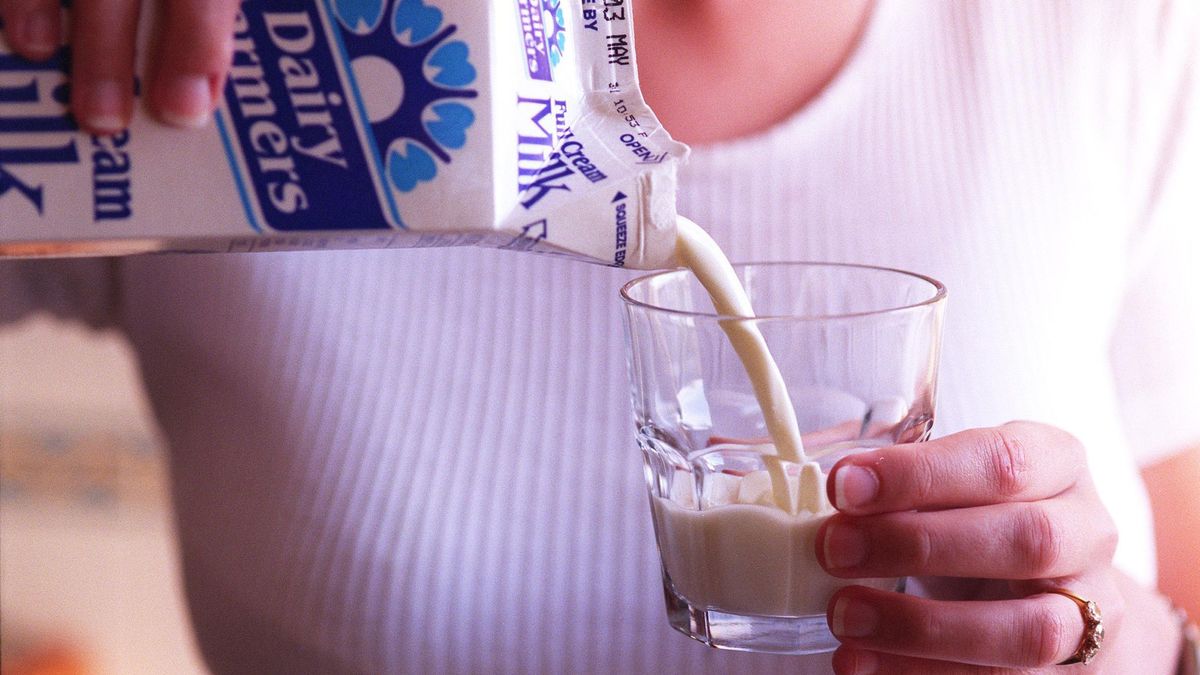 Skin
Why milky skin-care products are all the rage, plus the 9 best formulas to shop right now.
Hot on the heels of the
alternative milk
boom at your local coffee shop, the skin-care industry has seen its own wave of milk-laden products as of late. From cleansers and toners to essences and night creams, there seems to be no shortage of ways to add a milky texture to your beauty regimen. But why? Are there any tangible benefits to using a milk-based formula as opposed to oil or water? Or is this just another
clever marketing ploy
?
"Milk has been used for the skin for centuries, even dating back to reports of Cleopatra applying milk to her skin," says board-certified dermatologist Dr. Marisa Garshick. "Milk in general is a natural skin softener and can be soothing, hydrating, and help support the skin [since] it contains proteins and calcium." She also cites the presence of lactic acid in cow's and goat's milk, which helps to gently exfoliate the skin, while vitamins A, B, and D protect against free-radical damage. Milky products are also ideal for anyone dealing with
sensitive or reactive skin
(especially for eczema) or if you're dealing with a bit of
sun damage
—Dr. Garshick even recommends cold milk compresses to aid in sunburn healing.
But like the
rise of oat
, soy, and almond milk lattes, not every milky product contains the same ingredients. As Tamerri Ater, product development director at Versed, explains, "Ironically, many 'milky'  beauty products on the market do not actually contain milk, but instead speak to the form and/or color of the formula reminiscent of milk. Versed is a vegan brand, so we don't use any animal-derived ingredients. Our
Baby Cheeks All-In-One Hydrating Milk
contains hydrating and replenishing ingredients like coconut water, algae, and bamboo extract, and is a beautiful translucent color. So you get the soothing benefits of a product with milk, without using actual animal-derived milk."
Ater has also seen milky products formulated with both cow's and goat's milk, along with oat and almond options, which raises the question: How do you prevent these types of formulas from going bad? "There are products that contain actual milk powder with preservatives that are regularly used in beauty products such as phenoxyethanol, which is safe to use at concentrations under one percent," she says. So no, you don't need to store your products in the refrigerator if you don't want to (although it can help reduce some facial puffiness).
All in all, if you're in the market for a super gentle, deeply hydrating, and conveniently trendy product (which means you'll see lots of new formulations over the next few months), milk skin care seems to be an excellent option.
---
Curious to try milky products for yourself? Check out nine of our current favorites:
Dr. Garshick: "This nourishing cream, while great for all skin types, is a great option for those with sensitive skin as it is calming, soothing, and hydrating. It uses lactose from goat's milk and biologically active milk polypeptides to soothe and moisturize the skin."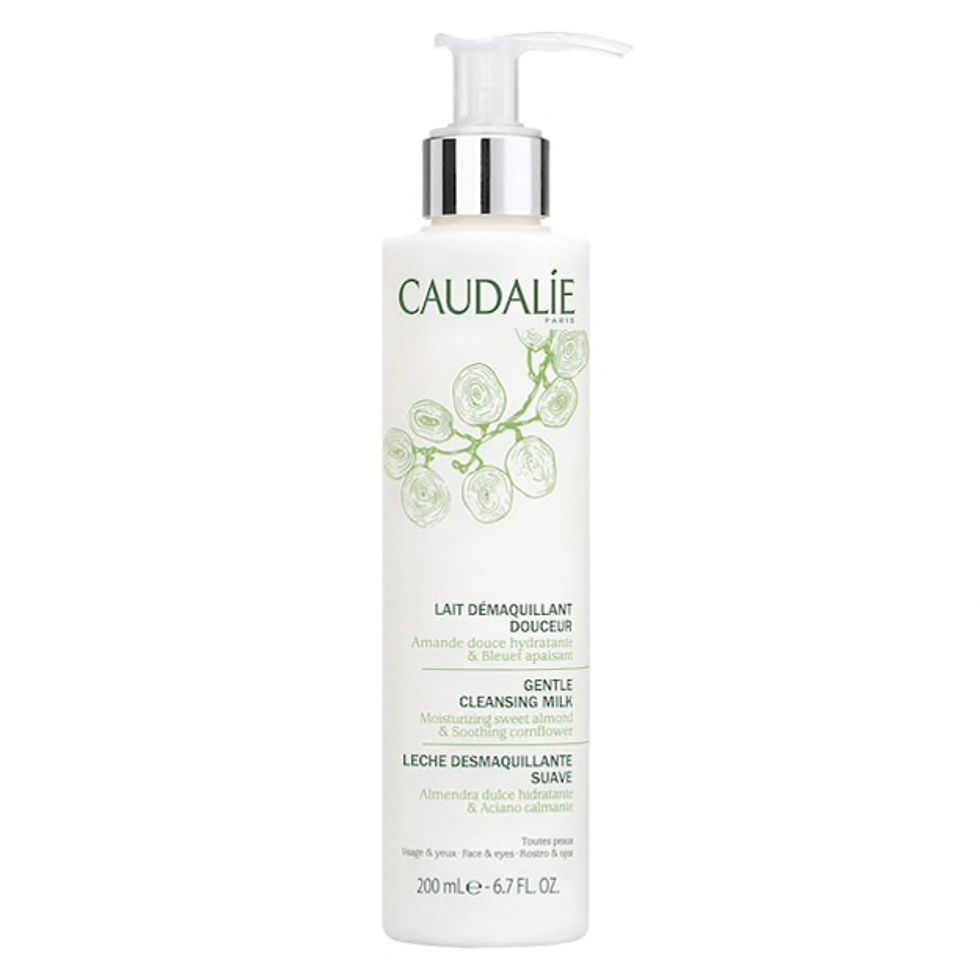 Dr. Garshick: "This cleanser provides an effective cleanse while being gentle enough on the skin, making it a good option to help remove makeup from the eyes and face."
Dr. Garshick: "This creamy gel face wash helps to effectively remove dirt and makeup, while still being gentle on the skin, and is a good option for all skin types."
Tamerri Ater: "Baby Cheeks can be used as a hydrating toner and makeup remover that doesn't leave the skin feeling stripped or dry."
Soothing oat milk plus nourishing shea butter are a match made in heaven for your dry, sensitive skin. This completely vegan and fragrance-free formula is suitable for all skin types and is guaranteed to leave you with soft, glowing skin after each application.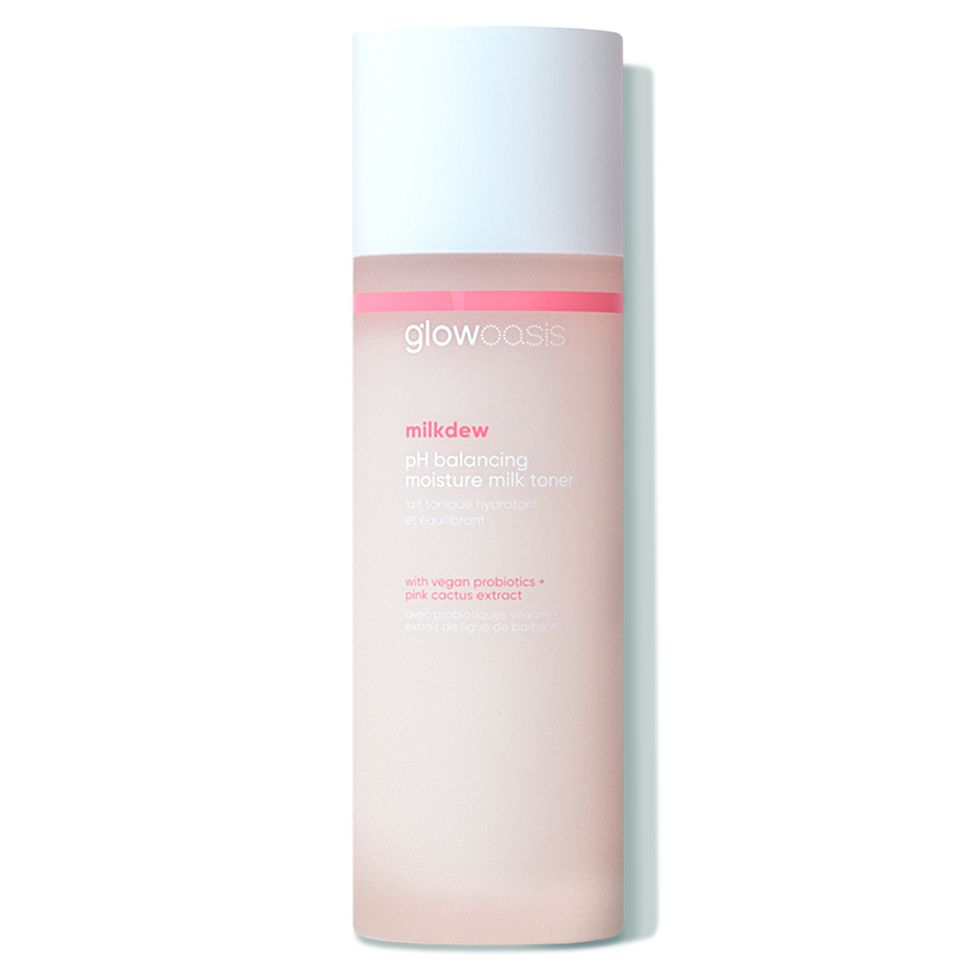 Balancing your skin's pH level is essential for keeping dryness and irritation at bay. This new K-beauty brand uses soybean extract, apricot kernel oil, cica, and vegan probiotics to calm, brighten, and hydrate your skin, and is gentle enough to use in the morning and at night.
If you rock a full face beat on the regular, you're probably going to want to start your night routine with a makeup remover. This ultra-gentle micellar water and milk hybrid effectively eliminates all traces of makeup without ever leaving you feeling stripped or dry.
Desperately dry skin needs all the help it can get to restore its pH balance and maintain hydration. This cleanser contains rice germ oil to create a veil over the skin, which helps to keep moisture in and remove impurities.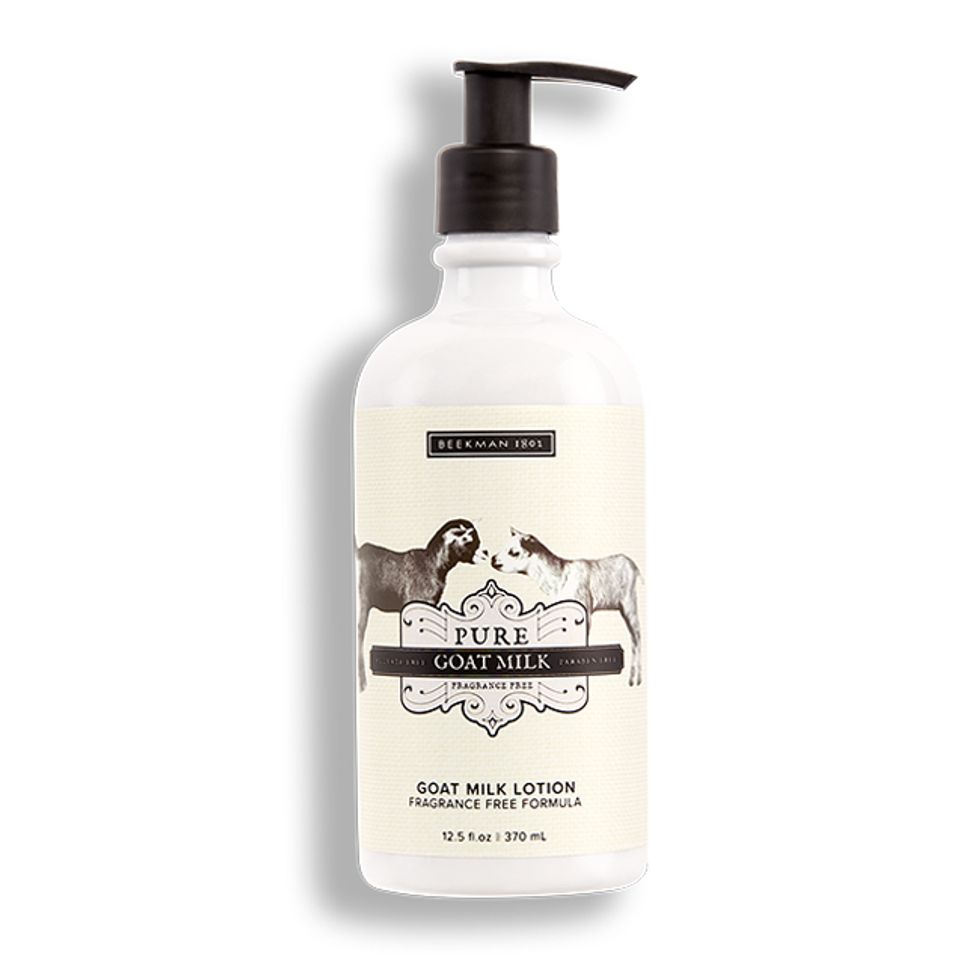 Don't limit your new milky skin-care routine to just your face—this goat milk body lotion is ideal for extra-dry skin. The hydrating botanical extracts ensure that your skin is touchably soft and supple all day long.