Your Fall Beauty Routine Needs More Oats—Especially If You're Prone to Itchy Skin
Make some room on your bathroom shelf for these eight products.
Skin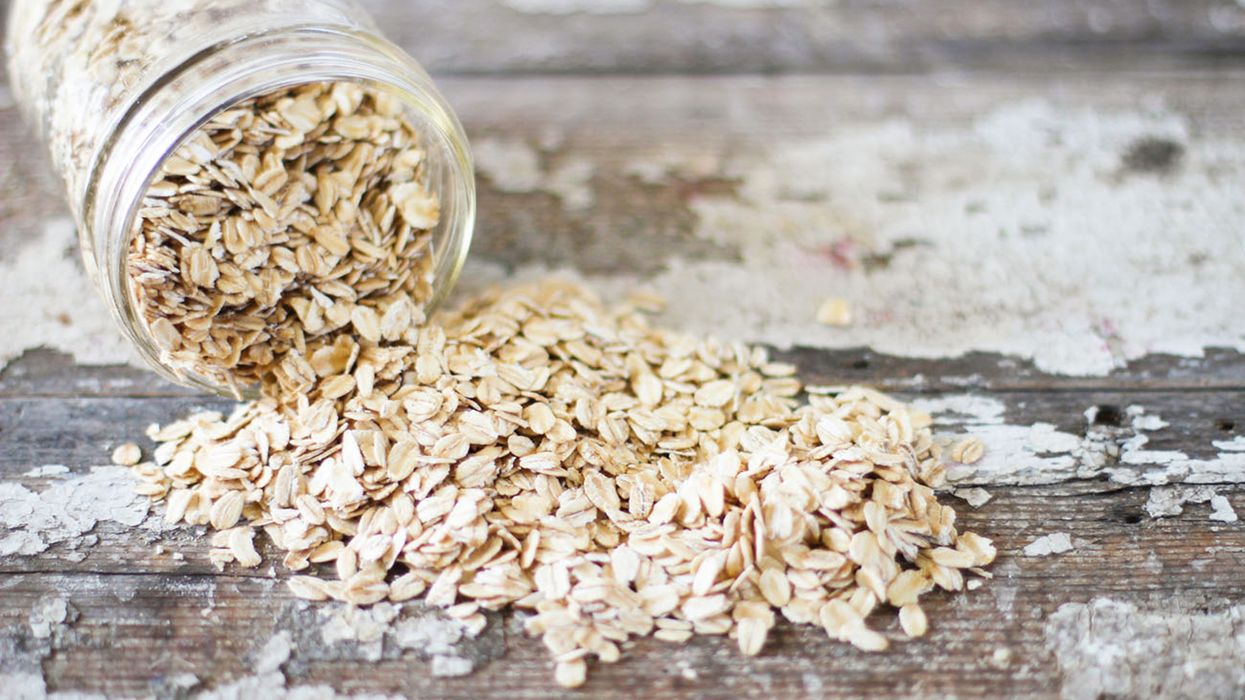 We've all known oatmeal as a quick and easy breakfast option, but the hearty ingredient has also been moonlighting as an under-the-radar skin savior for quite some time. Think about it—you've likely used an oatmeal paste for a
sunburn
at some point in your life. Well, the humble oat has gotten a lot more sophisticated over the last few years. Colloidal oatmeal and Avena Sativa extract are two ingredients that are derived from oat (also called the common oat) and are clinically proven to protect us from environmental stressors, as well as a slew of other skin concerns.
As
board-certified dermatologist Dr. Tess Mauricio
explains, colloidal oatmeal comes from "whole oat kernels that are finely milled with the bran," whereas Avena Sativa extract "is common oat, a specific species of cereal grass." The main difference between these two ingredients is the part of the plant that is processed into various products. Colloidal oat is found in the bran of the plant, whereas Avena Sativa extract comes from the stems and leaves. She reveals that "both colloidal oatmeal and Avena Sativa extract can help our skin with [their] anti-inflammatory, antimicrobial, moisturizing, antibacterial, and antioxidant effects." Both ingredients are stellar for maintaining the skin barrier's integrity, protecting the skin from environmental stressors, and reducing redness or scaliness in the skin.
Yet we should think of the two ingredients as siblings rather than twins. That is, colloidal oatmeal is the older, wiser sibling with a wider range of skin benefits thanks to its megadose of "vitamin E, flavonoids, and phenolic acid," says Dr. Mauricio. That's why colloidal oatmeal is the ideal choice of the two for those with more serious skin concerns like eczema,
rosacea
,
dermatitis
, and pruritus. In contrast, Avena Sativa extract is still advantageous, but may be better suited for more general dryness or irritation.
In fact, according to a 2015
clinical trial
, "colloidal oat skin-protectant lotion showed significant clinical improvements in skin dryness, scaling, roughness, and itch intensity." We don't know about you, but this sounds like the ideal ingredient for an upcoming fall and winter season full of dry, patchy hands and flaky cheeks.
While these ingredients are sensitive enough for those of us who suffer from intense skin-care conditions, most everyone can use this ingredient. Dr. Mauricio warns, however, "those with gluten sensitivity or allergy, people with celiac disease, and other gastrointestinal blockages [or] obstruction issues should avoid these ingredients." And although an allergy to oat is rather rare, she explains, "some children with atopic dermatitis may also be allergic to oats."
So how often should we apply colloidal oatmeal and Avena Sativa extract to our skin? Although there really is no way to overdo it with this ingredient, Dr. Mauricio suggests using products that contain oat twice daily. Here are eight of our favorite colloidal oatmeal and Avena Sativa extract products.
---
Shop Our Favorite Products:
If you suffer from dryness around the eyes during the cooler seasons, consider this new eye cream by cocokind. Oat extract works to deeply moisturize and soothe dry and puffy under-eye areas, while ingredients like Persian silk tree extract work to diminish the appearance of dark circles. At just under $20, this is a no-brainer addition to any skin-care routine.
This product is an ideal choice for those who suffer from the effects of over-exfoliation. The skin barrier is our natural protection from the outside world, and we must assist it rather than break it down. Japanese indigo extract soothes inflamed skin, while colloidal oatmeal protects the skin from environmental stressors and adds much-needed moisture.
Consider this product if you find that the only mood of your skin lately is angry. This mask is inspired by ancient Roman recipes that were used to rebalance dry, inflamed, and tight skin. Ingredients such as oat, almond milk, and aloe vera all work in harmony to bring the skin to a moisturized state.
This cleanser is a fantastic addition to any winter nighttime routine. As this cleanser removes makeup, debris, and dead skin cells, it also deeply moisturizes the skin with ingredients like oat, aloe, and olive tree extract.
If you, like many, suffer from wintertime eczema, we highly suggest adding this dermatologist-recommended body wash to your shower routine. Not only does this wash contain Avena Sativa extract, but Avena Sativa kernel oil and Avena Sativa flour, as well, to give your stinging skin all of the help it needs.
This product reminds us that as we are soothing our skin, we must remember to hydrate it, too. Sea aster works to calm the appearance of redness in the skin, while oat extract works to soothe the skin and protect the moisture barrier. Additionally, hyaluronic acid provides the skin with just the right amount of hydration for a supple and glowing radiance.
Although it seems best not to touch sensitive skin, we must remember that exfoliation is key to a calm and breakout-free complexion. This face scrub uses biodegradable jojoba wax beads that provide a gentle exfoliation to the skin without ever causing micro-tears. Oat beta-glucan works to relieve skin itching, while oat protein and aloe vera work to soothe and hydrate skin that is otherwise tender to the touch with irritation.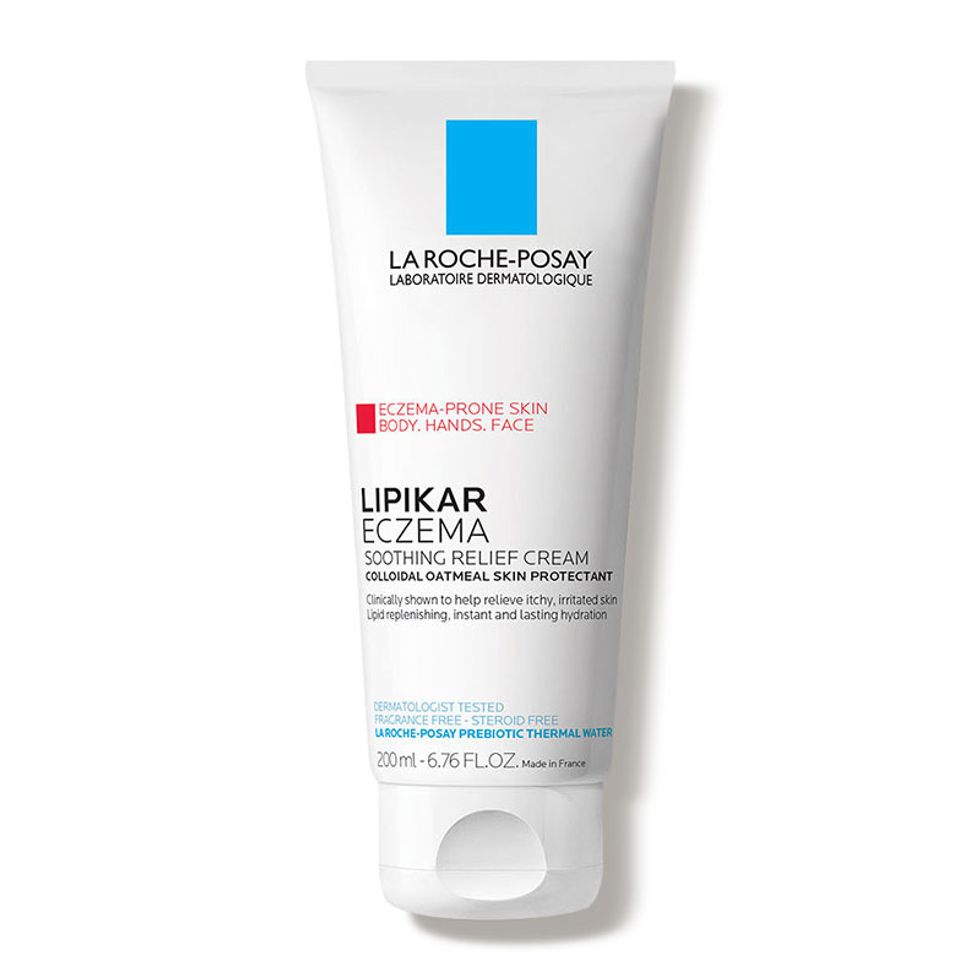 Let's face it: Nobody enjoys dry winter skin. That's why our skin-care routines become more robust as the temperature and humidity levels outside drop. This body lotion contains 1 percent colloidal oatmeal and niacinamide, two ingredients ideal for relieving us from the aches to which eczema gives rise. We highly recommend this product to anyone dealing with dry arms or eczema under their turtleneck sweaters.