Hair
Say hello to the new hero ingredient of the hair-care world.
Quinoa may be the food fodder of grain bowls and granola bars, but it's also becoming something of a rising star in the hair-care world. The protein-packed Peruvian grain has popped up in a variety of hair products recently—from shampoos and conditioners to
deep-conditioning masks
, styling creams, heat protectants, and more. That raises the question:
Why the sudden interest in quinoa for your hair? Does it have the same health benefits as it does for our bodies? Or is it a passing fad piggybacking off its popularity in the wellness world?
In order to answer these types of questions, we must first understand its structure. Quinoa is high in protein, and the building blocks of protein are amino acids. It's these amino acids that benefit our hair in a myriad of ways. Take it from Caroline Greyl, president of beauty brand
Leonor Greyl
. "These amino acids in quinoa function primarily as conditioning agents," she says. "Hair products that contain amino acids provide hair with moisture and strength, as well as repair surface damage." Since the proteins in quinoa have a similar structure and composition to keratin, which is a protein found naturally and abundantly in our own hair, they're able to mimic it and attach themselves to the hairs. This reinforces and strengthens the hair shaft (bye, split ends).
Other experts agree. Jeremy Muijs, cofounder of
Grown Alchemist
, is a proponent of quinoa as a hair-care ingredient for its strengthening powers, as well as its gentle cleansing potential. "Quinoa is packed full of vegetable hydrolyzed protein, which gently cleanse hair while providing nourishment and strength," he says.
While beneficial for all hair types and concerns, quinoa works best for damaged and breakage-prone hair. If you're currently growing out your hair, or at the very least attempting to, take note. "Its amino acids help repair damage to the hair shaft, while its proteins coat, strengthen, and protect the hair," says Greg Starkman, founder of
Innersense Organic Beauty
. "Quinoa is also packed with vitamins and minerals that aid in hair growth while preventing breakage." So if you're struggling with leftover
damage from bleach
, heat styling, or various environmental stressors and haven't found any products that adequately restore your hair, it might be time to incorporate a quinoa-rich option into your hair-care routine.
If your strands could use some strengthening, gentle cleansing, and protection (and really, whose couldn't?), look to these expert-recommended, quinoa-packed products.
---
Along with quinoa, this moisturizing shampoo contains conditioning amaranth extract and hydrating sea lavender. "The Shampooing Reviviscence is best for long, dry hair, as it will instantly repair the damage in just one application," Greyl says.
Quinoa, burdock, and hibiscus work together to prevent color stripping in this shampoo and conditioner from Grown Alchemist. "The quinoa in our Colour Protect Shampoo and Conditioner protects hair color, preventing color rinse-off and shielding the hair from UV damage, leaving hair stronger, more manageable, and healthier-looking," Muijs says.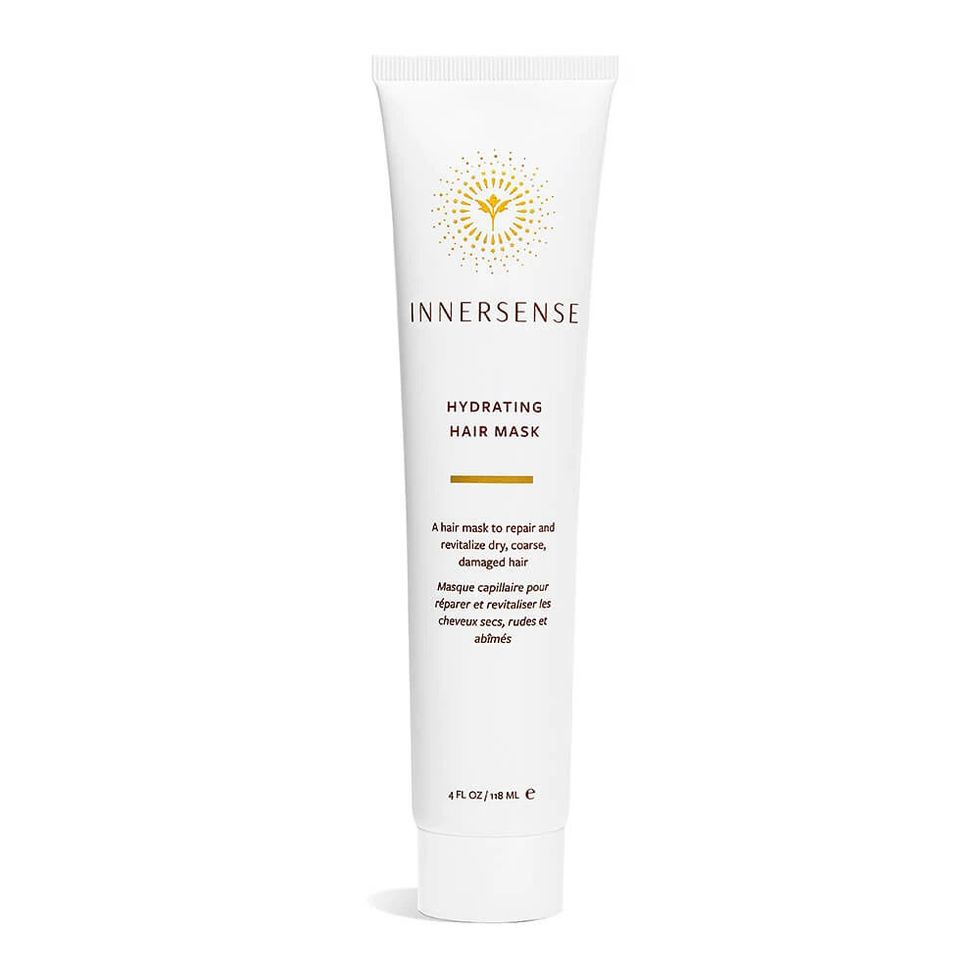 To breathe life back into dry, split strands, Starkman recommends this hair mask, which contains quinoa, shea butter, and coconut oil for healthy hydration. "The majority of our products contain quinoa for all the benefits noted," Starkman says. "For someone looking to bring a burst of hydration and natural health back to the hair shaft, we recommend the Hydrating Hair Mask."