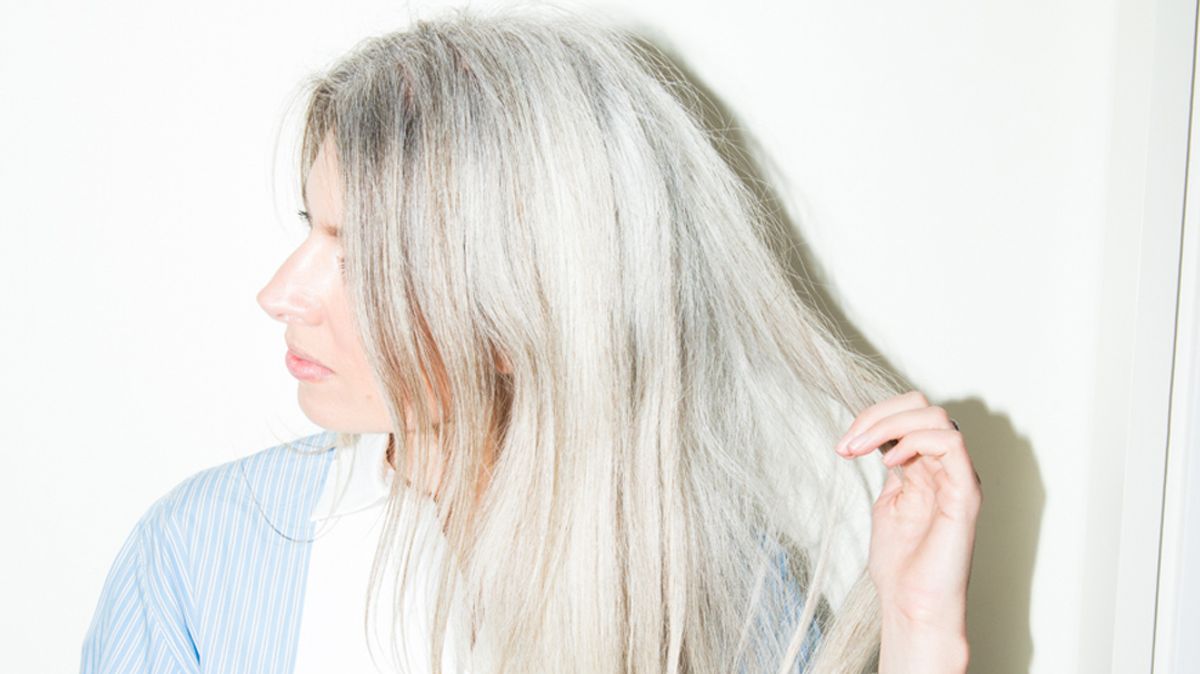 Hair
How to help reverse the damage.
As opposed to visiting your dermatologist to treat a bout of
hormonal acne
or undergo a
hyperpigmentation laser session
,
hair loss
is something that most people are a little more reticent to discuss. Women especially might feel embarrassed or ashamed to admit that they are experiencing above-average thinning, when in reality, 
50 percent of women
will eventually see excessive hair loss. Stress is just one of the many culprits that can cause you to shed upwards of 100 hairs in a day—as compared to the normal 50
–
100 hairs—but considering that we're in a global pandemic, in addition to addressing systemic police brutality, we'd say that the timing is ripe for a little bit of balding.
Accepting that hair loss might happen right now is just step one. Step two is realizing that you
can
address it, even if you can't fix patchiness overnight. We spoke with dermatologist
Dr. Jeanine Downie
of Image Dermatology, and
Shab Reslan
, hair health expert at
HairClub
, to learn more about the relationship between stress and thinning hair, as well as the products and treatments that can help reverse the damage.
---
Normal Growth Cycle

Your hair is never just stagnant—the follicles, or roots of your hair, are in a constant cycle of growing, shedding, and resting. Dr. Downie explains that the anagen or growth phase is genetically determined, and according to Reslan, it can last anywhere from three to five years (sometimes longer). The catagen or transitional phase occurs after the anagen phase, signalling the end of active hair growth for about two to three weeks. Finally, there's the telogen or resting phase, which lasts for roughly three months, wherein the hair remains in the follicle until it is pushed out by new growth. According to Dr. Downie, this is the phase that can be made worse by significant stress, which shifts your hair into the resting phase when it is more easily shed.


Stress, Hair, and Hormones
While hair loss is a constant problem for which people seek treatment, both Dr. Downie and Reslan are seeing more patients during this period of extreme stress and anxiety, even those who have never struggled with hair thinning before. When you're feeling stressed, your body is experiencing an increase in its cortisol levels. Dr. Downie explains, "Cortisol is pumped out of your adrenal glands, which sit on top of your kidneys. Once this is in your system, cortisol interacts with your hormones and can cause your hair to go into the resting phase." This resting phase is when your hair is most susceptible to falling out. And aside from seeing increased hair shedding, she notes that stress can also cause your
scalp to itch
, which might in turn lead you to scratch and prompt those hairs to fall out.
Says Reslan, "The true culprit of stress-induced hair loss is inflammation and its damaging effects on the cells in our body, namely our hair follicles. New studies have shifted the focus on hair loss from
managing stress hormones
, such as cortisol, to instead preventing stress itself. This is why we're noticing more adaptogens (natural stress relievers) being incorporated in hair supplements, hair products, and wellness products all around." In other words, incorporating an at-home wellness practice like
meditation
or
acupressure
might be a wise decision right now.
Treatment Options
Dr. Downie urges her patients to remember that treating any type of hair loss is a long game—the only real short-term options are regularly trimming your hair and using deep-penetrating protein conditioners at home. Reslan breaks the treatment cycle into four pillars: using a gentle shampoo and conditioner to maintain a
healthy scalp
; using topicals to nourish your follicle and stimulate growth; taking supplements to boost your nutrient intake and reinvigorate your hair growth; and visiting your hair-treatment professional to undergo laser sessions.
Navigating the world of hair supplements can be tricky, as there is little in the way of regulation. Dr. Downie recommends Nutrafol or Viviscal to everyone experiencing hair loss, stress-related or not, which can help you see results in four to six months. Be advised, you cannot target hair regrowth to just your head—your hair will grow
everywhere
.
In terms of lasers, there are a few options that she offers her patients depending on the severity of their case. "
KeraLase
is a treatment option wherein you open the channels of the hair follicle with a laser and then put in Kerafactor, which is a cytokine and stem-cell-rich patented formula that works better than PRP [platelet-rich plasma] to grow hair." And while you may have heard about low-level-laser light therapy caps, she does not recommend them for her patients, nor does she suggest direct PRP treatment. Reslan does reveal that she's seen results from clients and friends who use a laser cap regularly, so when in doubt, speak with your treatment specialist for her own recommendation.
In case you can't get in to see your dermatologist for the foreseeable future, Dr. Downie does endorse using Rogaine (aka Minoxidil), but only the 5-percent foam formulation, although she feels that it is quite sloppy in terms of results. Otherwise, eating a balanced diet, exercising regularly,
getting enough sleep
, and avoiding any and all heat-styling tools will all promote healthier hair growth and reduce the likelihood of stress-related hair loss. Just remember to be patient with yourself—regrowth is not an overnight process. Says Reslan, "Hair grows half an inch every month, so you can expect to see fuller-looking hair around three to four months [after starting treatment and embracing lifestyle changes]." And even though it might be traumatic to experience stress-related hair loss, it is an acute problem, and if you act fast, it is reversible.
Shop Dr. Downie's and Reslan's Favorite Products for Nourished and Strong Hair:
Odjibik Hair Repair
Nexxus
Kérastase
Joico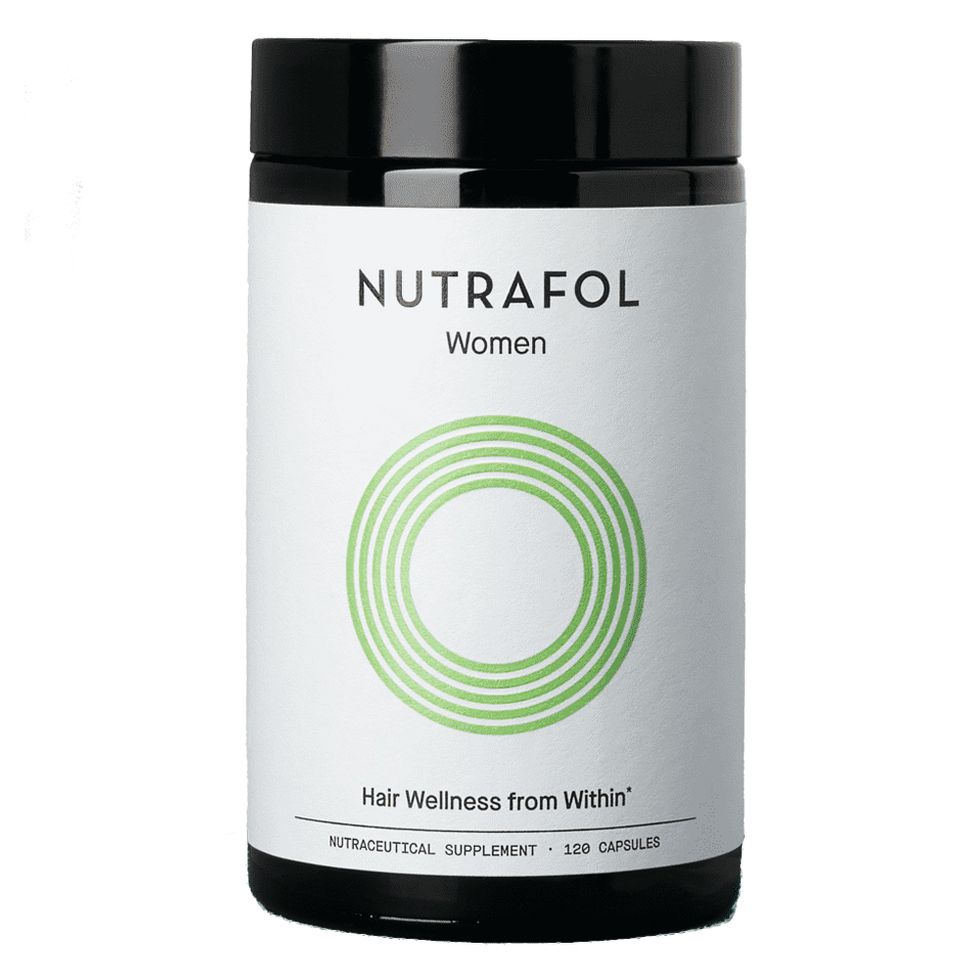 Nutrafol
Viviscal
Rogaine
Jupiter