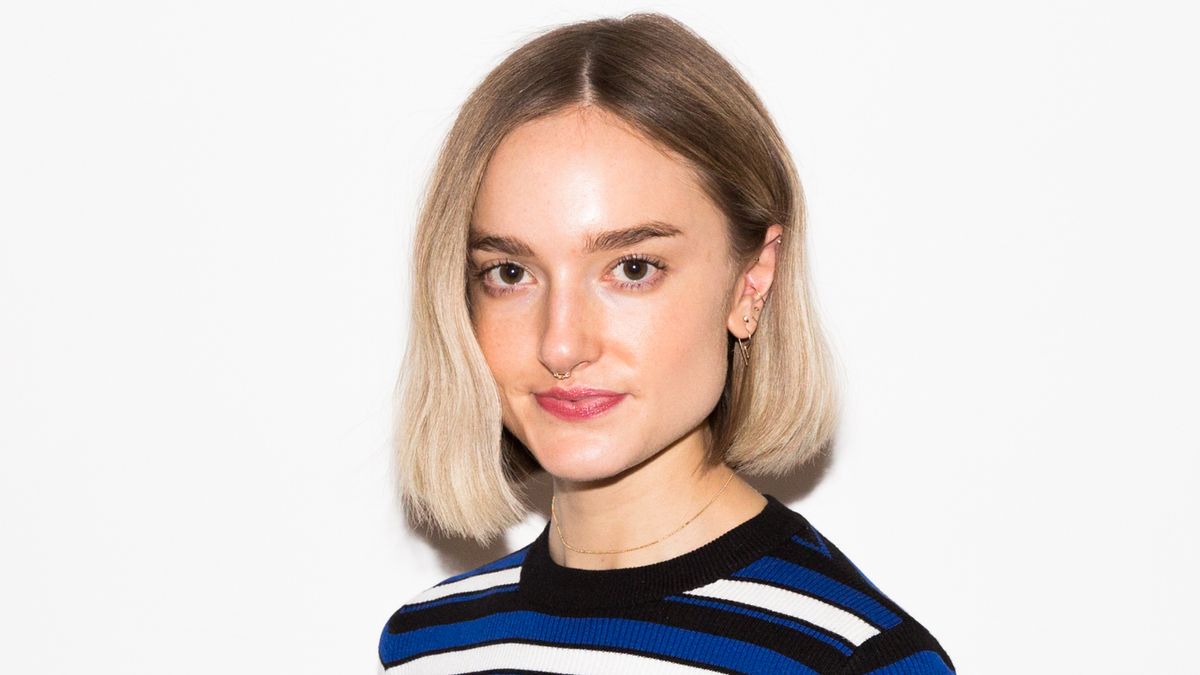 Skin
Shake up your exfoliating routine with this gentle alternative.
Over the last few months, I've seen what can only be described as an
explosion
of exfoliating products on the market. AHA toners, chemical peel kits,
adapalene creams
, BHA cleansers—you name it, it exists and has been marketed to you recently by the beauty industry. On their own, many of these products are great options for performing the
recommended weekly exfoliation
to keep your skin bright and congestion-free, but collectively, they are a recipe for disaster. Not only can you
wreck your microbiome
, but such aggressive over-exfoliation can exacerbate the very problems you were hoping to fix in the first place, like acne and
hyperpigmentation
.
With
winter
right around the corner, bringing with it all sorts of
skin sensitivities
, I'd like to call for a cease-fire when it comes to your exfoliation regimen. You don't need to toss those products for good, but I highly recommend giving your skin a break from all the strong active ingredients. Instead, I'm proposing the humble washcloth as your new exfoliator of choice. More specifically, the muslin cloth—a fabric so gentle it's designed for baby's butts.
So why should you approach your winter skin products with the same care you do a newborn tushy? Well, preserving the
integrity of your skin barrier
for one, and realizing that some of the best (and most foolproof) exfoliation doesn't need to cost an arm and a leg—or be filled with ingredient names that you can't even pronounce.
Despite watching my mom clean her face every night with a warm washcloth when I was a kid, I am positively bewildered that I didn't embrace it myself until now. But as I adopt a less-is-more approach to my skin (as painful as it can be when I want to test any and everything new), I have to admit that the gentle physical exfoliation has made my pores look less pronounced and congested than ever before—without risking any sort of reaction. Remember, using too many products at once is just asking for skin irritation. With the muslin cloth, the worst I can do is scrub too hard and make my face red for a minute or two.
A few nights a week, I load up a cloth with whatever cleanser my skin feels like it needs that day (lately, that's been a
creamy formula
to combat dehydration) and rub gentle circles around my cheeks, chin, nose, and forehead. I keep this up for at least a minute—more if I'm wearing makeup—and then rinse with
room-temperature water
and tap dry with a clean towel. If I sweat a lot that day, I spend a little more time on my T-zone and use slightly more pressure to really clear my pores of any lingering gunk. I love that my skin instantly feels softer and more supple—it's the type of instant gratification you rarely find from any product, no matter how potent. That's not to say I've totally abandoned my favorite scrubs, chemical exfoliants, or
retinoids
, but winter is prime time to take it easy on your skin in order to prevent undue irritation.
The most important thing to keep in mind is swapping out your cloth regularly to prevent mold and bacteria buildup. I keep my clean ones in a tin near the bathroom sink and throw the used towel in the laundry after two or three uses (and allow it to air dry on a rack in between). And since the cost for a pack of three is usually between $10 and $20, that's around $5 per cloth for a super-thorough (and environmentally friendly) cleanse. Sure, it may not be the *sexiest*
beauty tool
in my arsenal, but man if it hasn't made my skin happy and glowy over the last few months. I've even spotted more brands including mini packs of muslins in their skin-care sets—proof perhaps that the beauty industry has known all along that a muslin cloth is the ultimate exfoliation secret.
---
Shop the Story:
Go-To Skincare
Shiffa
Hay
Holifrog
Laneige