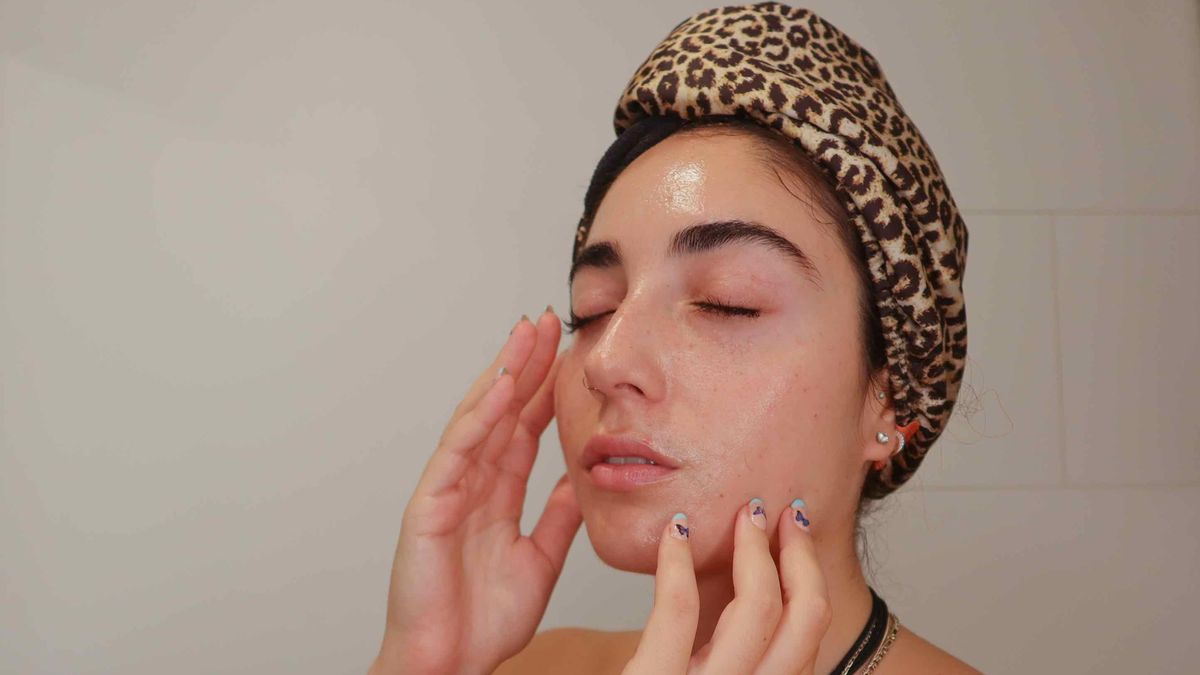 Skin
What to do if your skin is red, itchy, and irritated—and what the culprit might be.
Fani Mari
Your skin is as unique as you are, but at its core, we all have the same vital needs—to be nourished and protected. However, with the treasure trove of products out there, it's easy to disturb your skin's delicate balance, leaving you with an itchy, irritated, and stressed complexion. That's why it's so important to keep track of the signs of discomfort in order to properly care for your skin—starting with your skin barrier.
 

Skin Barrier 101
In case you're not familiar, your skin barrier, aka the
stratum corneum
, or outermost layer of your epidermis, protects you from the environment, aggressors, and pollution—essentially, all the things that shouldn't be in or on your skin. It's made up of corneocytes (the last transformation of our keratin-producing cells, keratinocytes) and a
lipid matrix
made up of
ceramides
. This is often described as a
"
brick-and-mortar
"
formation. The most important thing to know is that a healthy barrier equals healthy skin with few issues.
So how does it work? "The skin barrier is the protective layer of the skin that serves as a barrier against multiple stressors on the skin by regulating the balance of water," Dr. Melissa Kanchanapoomi Levin, board-certified dermatologist and founder of
Entière Dermatology
, tells Coveteur. "[It also acts as] protection from the outside world by preventing and responding to microbial organisms like bacteria, viruses, and fungi, reducing the effects of damaging UV radiation from the sun, as well as minimizing the effects of oxidative stressors."
Additionally, the skin barrier protects from air pollution, toxins like smoking, and extreme temperatures (cold and heat), says Dr. Lauren Hamilton, aesthetic doctor and founder of
Victor & Garth
in London, UK. 
What Does a Compromised Barrier Look Like?
We've all likely had this feeling before—an angry skin barrier is tight, dry, fissured, and sometimes painful. Stinging, dryness, redness, and peeling are also signs of a compromised barrier. "Whilst some of these symptoms may be easier to spot on paler skin, darker skin tones will still experience the same symptoms," says Dr. Hamilton.
As Pamela Marshall, clinical aesthetician and co-founder of
Mortar & Milk
, explains, "A compromised barrier function can lead to acne, eczema, an increase in rosacea symptoms, as well as perioral dermatitis. Our skin will generally be more flushed and less effective at healing itself."
For people with acne, you might notice the post-inflammatory hyperpigmentation spots sticking around for a lot longer; if you have rosacea, you will experience increased flushing. Your skin will be more sensitive overall. Another sign that you've damaged your barrier is that you might use products, like your normal moisturizer, and feel a stinging sensation. 
---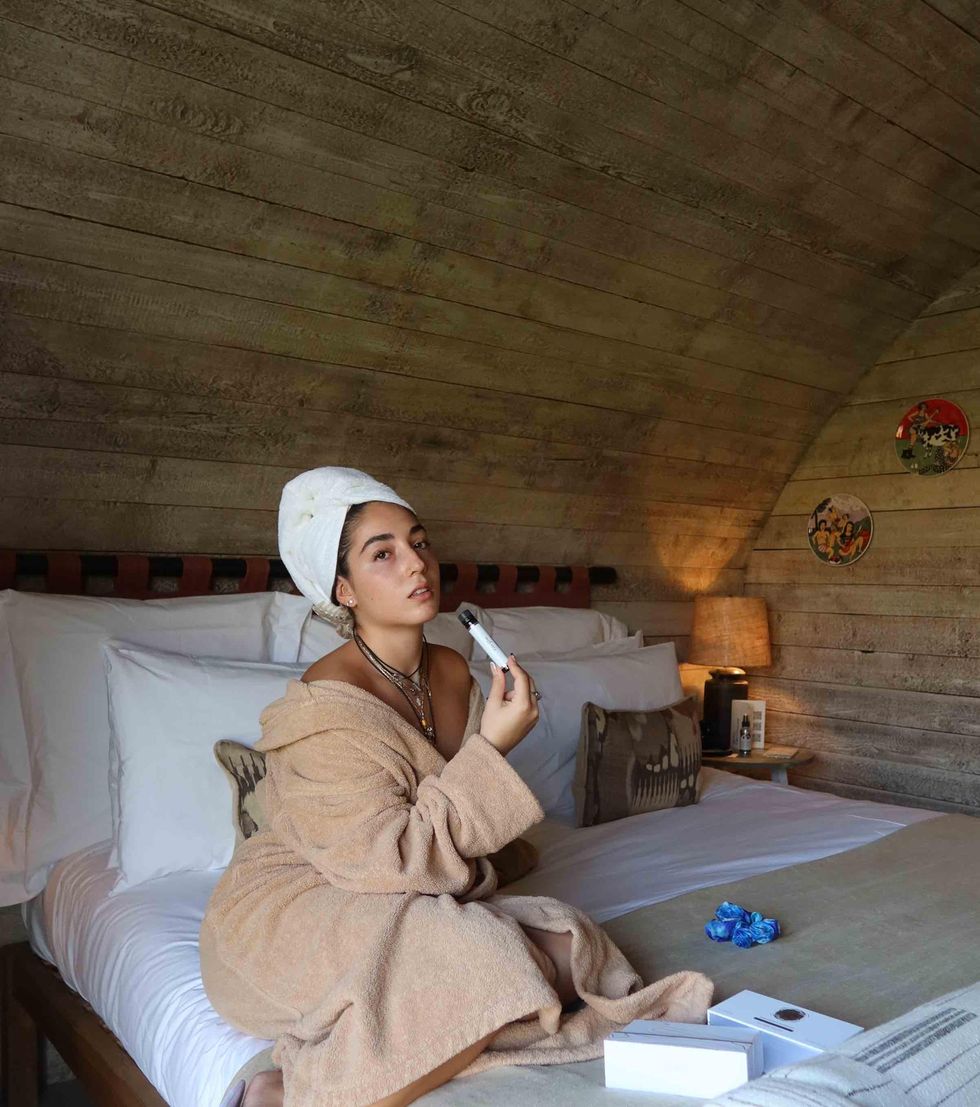 What Can Wreak Havoc on Your Skin Barrier?
Using certain products excessively can weaken the barrier function and create sensitivity (often referred to as
"
sensitized skin"), Dr. Hamilton explains. Some of the ingredients that can cause sensitivity include but are not limited to alcohol, sodium lauryl sulfate (SLS, usually in foaming cleansers), essential oils, synthetic fragrance, benzoyl peroxide, and other active ingredients (like AHAs and strong retinoids),
over-exfoliation
with AHAs and BHAs, and
preservatives
like methylisothiazolinone.
Other factors that can contribute apart from skin-care products include increased sun exposure and damage, as well as inflammatory skin conditions like contact dermatitis, atopic dermatitis,
rosacea
, and acne.
How frequently you use certain ingredients plays an important role, but if you're generally prone to irritation, even if you use a strong treatment once, it could result in a weakened barrier. The key is listening to your skin and paying close attention to the products you use. It's better to play it safe and
use strong actives sparingly
, rather than trying to treat every skin issue you have all at once. Remember—prevention is key.
"If you feel your skin is a little more sensitive, remember less is more," says Dr. Hamilton. "Focus on ingredients that will work to restore your skin barrier. This is the time to step away from active ingredients and gradually add in products [while] still keeping it simple. This way you can easily identify any ingredients that don't agree with your skin." She recommends looking at the product's INCI (International Nomenclature of Cosmetic Ingredients, aka ingredient list). "On a label, the highest concentration or most active ingredient will appear at the top of the list. So if a known irritant (for you) appears high up on the list, I'd give the product a miss."
When it comes to exfoliation, it's easier to overdo it. For example using a washcloth nightly is a form of physical exfoliation; if you then add an acid toner,
a retinoid
, and a BHA gel in the same routine, you are likely stressing your skin barrier. Marshall believes that overall, AHAs and retinoids are being overused. "They are very effective ingredients, but it's all about dosage. Directions on a box do not take into account environmental stressors, other products a consumer might be using, gut health, or lifestyle. Ingredients like retinol and AHAs can force cell turnover to happen too rapidly, and therefore the skin will be in constant wound-healing mode, which disrupts our barrier."
As soon as damage has occurred, remove all acids and exfoliants and take it back to the basics.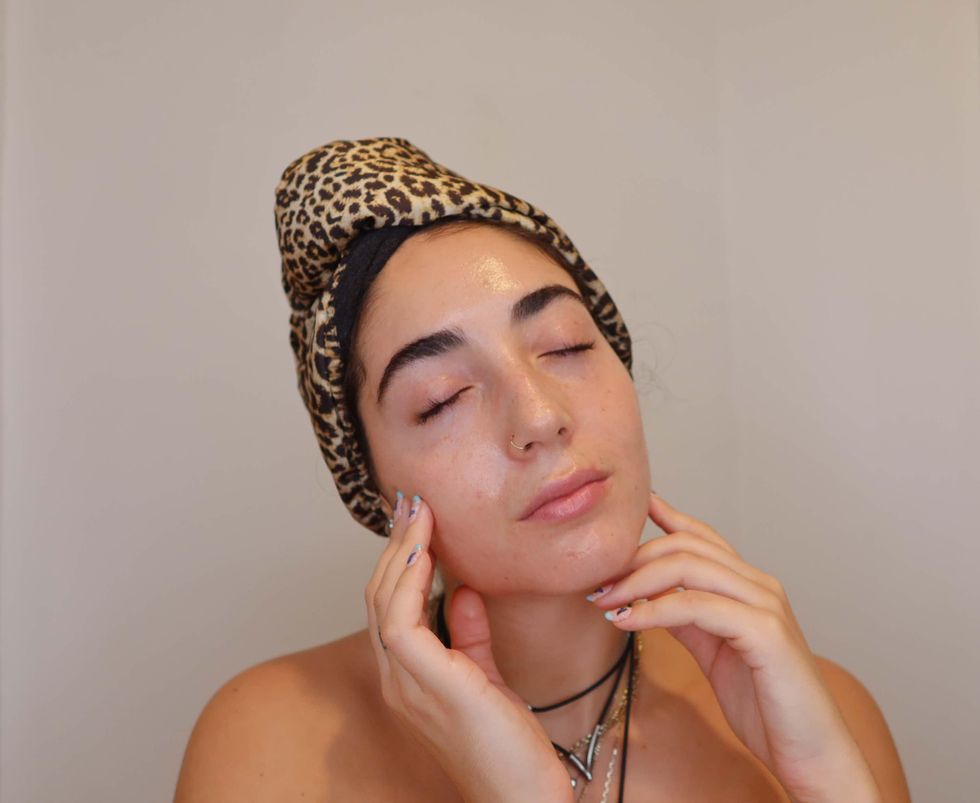 How to Support Your Barrier
The experts agree that it's never a one-size-fits-all solution. As with any skin condition, there are many factors that contribute to finding the correct products for you, and when in doubt, always ask your dermatologist.
In general, you should look for
occlusive ingredients
—meaning they will
"
lock in
"
the moisture, like lanolin and squalene—and combine those with humectants, which attract water and hold it to help moisturize, like glycerin and hyaluronic acid. Dr. Kanchanapoomi Levin explains that because your skin is damaged, layering the humectants with occlusives means you will increase the hydration of your barrier while reducing further water loss.
Equally essential are ingredients that mimic the composition of our skin barrier, like ceramides and fatty acids. Niacinamide also works well to support and repair.
To avoid causing undue damage, it's wise to stick with gentle cleansers and moisturizers and avoid essential oils and fragrances, as they can irritate your skin further. Marshall cautions against using foaming and gel cleansers in general. "Milky, creamy, or balm cleansers removed with a washcloth are the most effective for the long-term health of our skin, as they clean without stripping," she says. Foaming cleansers are usually recommended as a solution to the oily and acne-prone, but in fact they can lead to more issues and less moisture in the long run. Your barrier needs the moisture to repair itself and minimize further breakouts.
Finally, be mindful of how often you use AHAs and BHAs. Dr. Hamilton and Marshall recommend PHAs (poly-hydroxy acids, like lactic acid) as an alternative, as they are gentler and suitable for sensitive skin, while also providing protective antioxidant benefits. Even though they belong in the AHA category, their structure is different; their larger molecules stay at the top layers of the skin and so are less likely to cause irritation. Marshall says they are a second generation of AHAs, and she's particularly fond of them, recommending them to all of her clients. And above all, make sure not to use too many new products at one time—that's a sure sign that your skin will have a reaction, and you might not know which product was the culprit.
Shop 8 Barrier-Boosting Products:
Pamela Marshall: "A good, simple, creamy cleanser is important for good skin-barrier function"
Dr. Kanchanapoomi Levin: "An effective face moisturizer which contains niacinamide, vitamin B3, which supports a healthy skin barrier, as well as moisturizing ingredients including hyaluronic acid, ceramides, dimethicone, and antioxidants."
Dr. Kanchanapoomi Levin: "Go-to recommended petroleum-based balm that is formulated with hyaluronic acid and ceramides in order to support the skin barrier, attract hydration to the skin's surface, and lock in moisture."
Dr. Kanchanapoomi Levin: "Formulated for compromised skin in order to repair with glycerin and fatty acids as well as a copper-zinc sulfate complex."
Dr. Hamilton: "A blend of ceramide 6, vitamin E, matrixyl 3000, and ultrasomes that not only restores skin barrier function, but promotes skin health and provides antioxidant protection, making it the perfect serum for your daily routine."
Dr. Hamilton: "A physical sunscreen that works well on all skin tones. You should apply a broad-spectrum, high-SPF physical sunscreen daily. The key ingredient to look for would be zinc oxide, as it is tolerated by most skin types. Although I appreciate that some formulations can leave a white cast, which doesn't blend in so well on darker skin tones."
Pamela Marshall: "If you know me, you'll know I love PHAs. [This product] is an absolute must have for healthy skin."
Dr. Hamilton: "It works really well to restore and hydrate a compromised barrier. It contains glycerin, ceramides, and hyaluronic acid. Ceramides hold the skin cells together and are known for locking in moisture and supporting your skin's barrier function."