The Future of Green Beauty Is Here—and the Source Might Surprise You
The definition of what "natural" means is changing, fast.
Beauty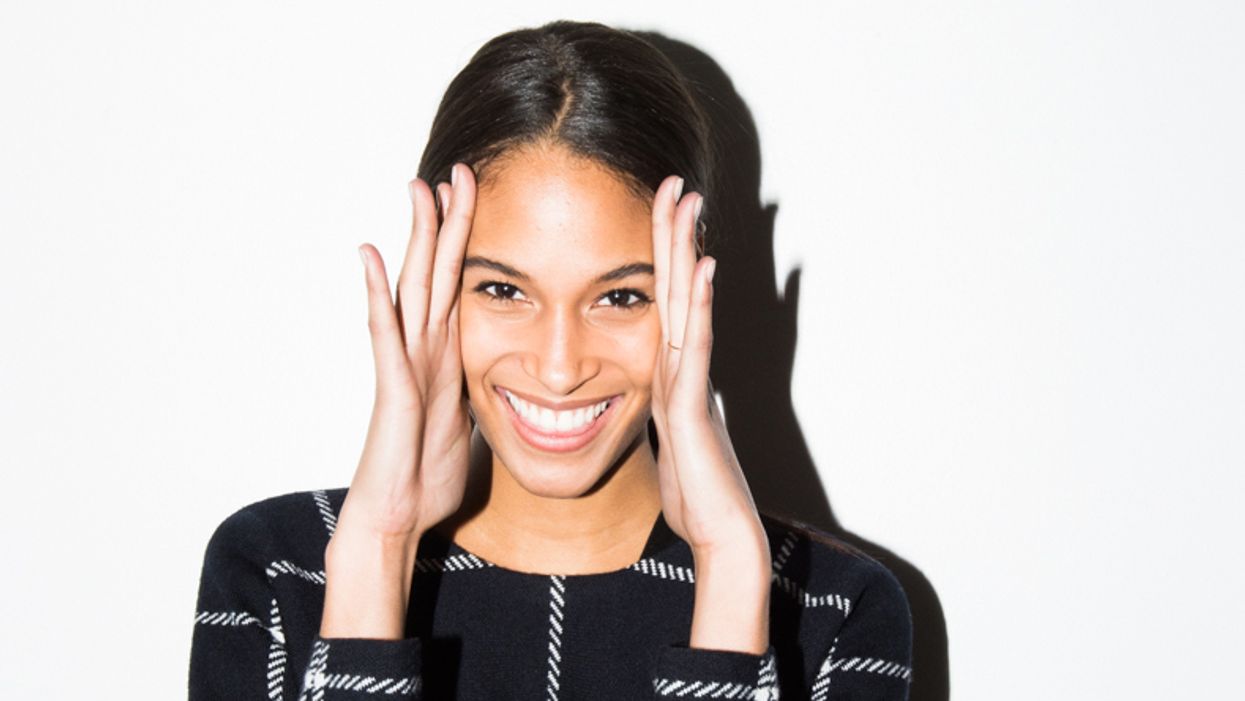 The beauty industry is one of the planet's biggest polluters of single-use plastics. Most product packaging can take hundreds of years to decompose, leaving it to languish in landfills, pollute our oceans, and threaten the safety of plants, animals, and humans. That's why the industry—thanks in large part to consumer demands for more eco-friendly options—has turned its attention to sustainability practices in recent years.

"The definition of sustainable beauty is being challenged, and the market is bringing a new acceptance for ingredients created in a lab as the future of sustainability," says Glendean Rehvan, skin-care director at In-Trend Ltd.

From adopting renewable energy to banning microbeads and using recycled packaging, more brands are realizing the value and necessity of eco-conscious alternatives. Within this overarching umbrella of sustainability, there are now a range of green beauty micro-trends, including blue beauty, waterless beauty, refillable beauty, biodegradable beauty (also called zero-waste), and more, with biotech beauty becoming one of the latest to take center stage.
 

What Is Biotech Beauty?
"Biotech beauty technically refers to ingredients that are generated with DNA editing and the help of organisms like algae, yeast, or bacteria," says Mallory Huron, beauty trend forecaster at
Fashion Snoops
. "However, I've seen the term broadly used to describe lab-made ingredients that either fuse natural ingredients with synthetic chemicals, or create synthetic, sustainable solutions for natural ingredients."
To better understand the concept, it's helpful to start with the process of biosynthesis. "Biosynthesis is a multi-step, enzyme-catalyzed process where substrates are converted into more complex products in living organisms," explains Sarah Jay, creator of the 2019
Toxic Beauty documentary
and founder of
All Earthlings
, an organization dedicated to improving transparency in cosmetic supply chains.
In the biosynthesis stage, simple compounds are modified, converted, or joined together to form macromolecules. Then the building blocks of organic compounds are isolated, chemical energy is simulated, and cells are fermented, which causes them to multiply and grow. While these fermented cells, i.e., the biosynthetic ingredients, are bioidentical to ingredients that live in nature, Jay says their sustainability benefits are significant. 
---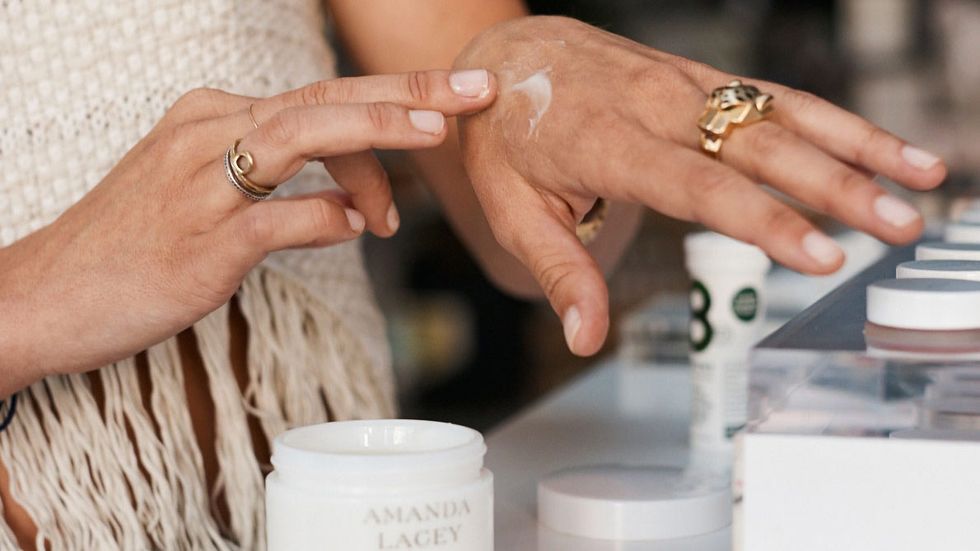 Changing the Landscape of "Green" Beauty
"The way we perceive our skin-care products and define what is natural is changing," says board-certified dermatologist Dr. Joshua Zeichner. More biotech beauty means an opportunity to create more effective ingredients that are safer for humans and for the environment, plus the reduction of overconsumption and avoiding exhausting our resources. Huron believes biotechnology is a win-win, as it allows for new avenues for ingredient innovation.
Why? Growing ingredients biosynthetically allows us to source raw materials "without the devastating impacts of farming, fishing, extraction, or the involvement of intermediaries which can drive up the price and carbon footprint of raw materials extracted from the earth in lengthy, global supply chains," says Jay. Still, she argues that just because an ingredient is natural doesn't mean it's safe for human consumption. A prime example would be squalene, the focus of All Earthlings' research.
Biossance
is one skin-care brand using biotechnology to produce squalane in a responsible way (as opposed to harvesting either olives or shark liver for squalene, practices that date back hundreds of years). "Squalene is considered natural whether it is sourced from a shark liver, from an olive, or grown biosynthetically in a lab," she explains. "These three sources produce bioidentical squalene, but their environmental impacts are entirely different. In fact, the cosmetic industry's persistent and covert use of shark-derived squalene is causing the mass extinction of sharks which uphold oceanic ecosystems."
And because there is little regulation surrounding what it means for a product label to say "green," "clean," or "natural," the quality control around ingredients, including their origin, continues to be a major issue. Says Jay, "Labeling loopholes exist to enable brands to formulate products as they please, prioritizing profitability over ingredient efficacy and consumer safety."
When it comes down to it, biosynthetic ingredients offer the safest, most controlled supply chain because quality is guaranteed when ingredients are grown in a controlled environment. "Impurities can be prevented. Potency is stable. You achieve consistency in every batch," says Jay. "This isn't always the case when ingredients are farmed, mined, or caught. It makes it much more difficult for brands to manage their supply chains and account for the well-being of all contractors and stakeholders when ingredients are coming from farms, mines, or fisheries."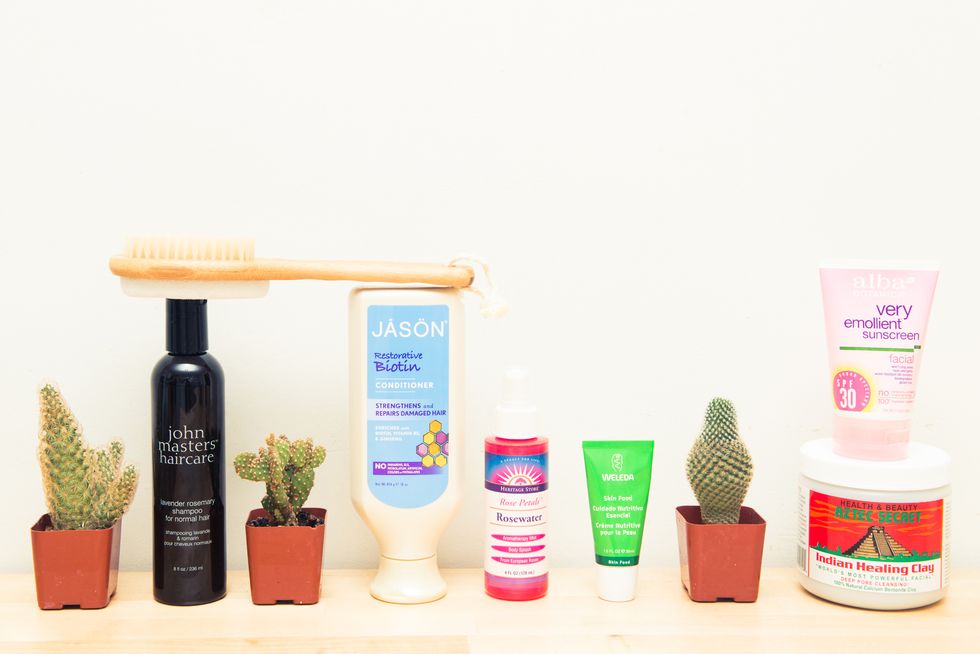 A New Opportunity for the Industry
With more consumers demanding potent but safe products and environmentally responsible beauty and wellness solutions, K-beauty and other major markets are already looking to biotech companies for new formulations of everything from hyaluronic acid to collagen. "The sweet spot where biotech beauty is most valuable is [that it combines] sustainability, efficacy, and safety in one fell swoop," Huron says.
Big corporations are already getting on board, something the trend forecaster says shows real commitment to sustainability. Recently, L'Oréal signed a leasing deal with
Micreos
, a biotech firm specializing in bacteria, and partnered with biotech brand
LanzaTech
to create plastic cosmetics bottles derived from captured carbon. Estée Lauder Companies has announced a collaboration with Atropos Therapeutics, a biotech firm, to explore lab-made ingredients.
"What makes L'Oréal's approach unique is that they're approaching both packaging and formulation with biotech partnerships, and this dual approach is essential to creating a well-rounded strategy for environmental responsibility," Huron says. "If a brand has a great sustainable package but a product formula that uses an irresponsibly sourced ingredient, it's no good to anyone. Conversely, if there's an eco-friendly formula housed in a plastic bottle, its benefits have been instantly negated." She expects biotech to grow mainly out of necessity, as the natural resources that we've relied on for decades will soon cease to exist—which may sound bleak, but that's exactly why biotech is so crucial.
Luckily, there are plenty of other companies that are already using biotechnology to produce their products, including the luxury botanical brand
In Fiore
, which offers body balms and oils; anti-aging, multipurpose oil brand
Le Prunier
;
Altilis
body butter and gel masks; hair-care brand
Virtue
; clean skin-care brand
One Ocean Beauty
; and botanical skin-care brand
Orveda
.
Though cutting-edge biotech ingredients represent the merging of science and nature, Huron thinks consumers should look to verify claims, learn more about these biotech companies, and find out how the ingredients can work for them. Jay says she'd encourage brands who are using biosynthetic ingredients to disclose them on labels, websites, and in their sustainability reports as a source of pride—and a much more tangible marker of an eco-friendly formula and packaging than "green" or "clean." As she says, "Sustainability starts with transparency."
Want more stories like this?
Everything to Know about Properly Recycling Your Beauty Products
10 Sustainable Beauty Tools You Need in Your Bathroom
The Beginner's Guide to Retinoids and Your Skin