Your Skin's Microbiome Wants to Be Left Alone—Thanks
A message from the one trillion microorganisms living on and in your skin.
Health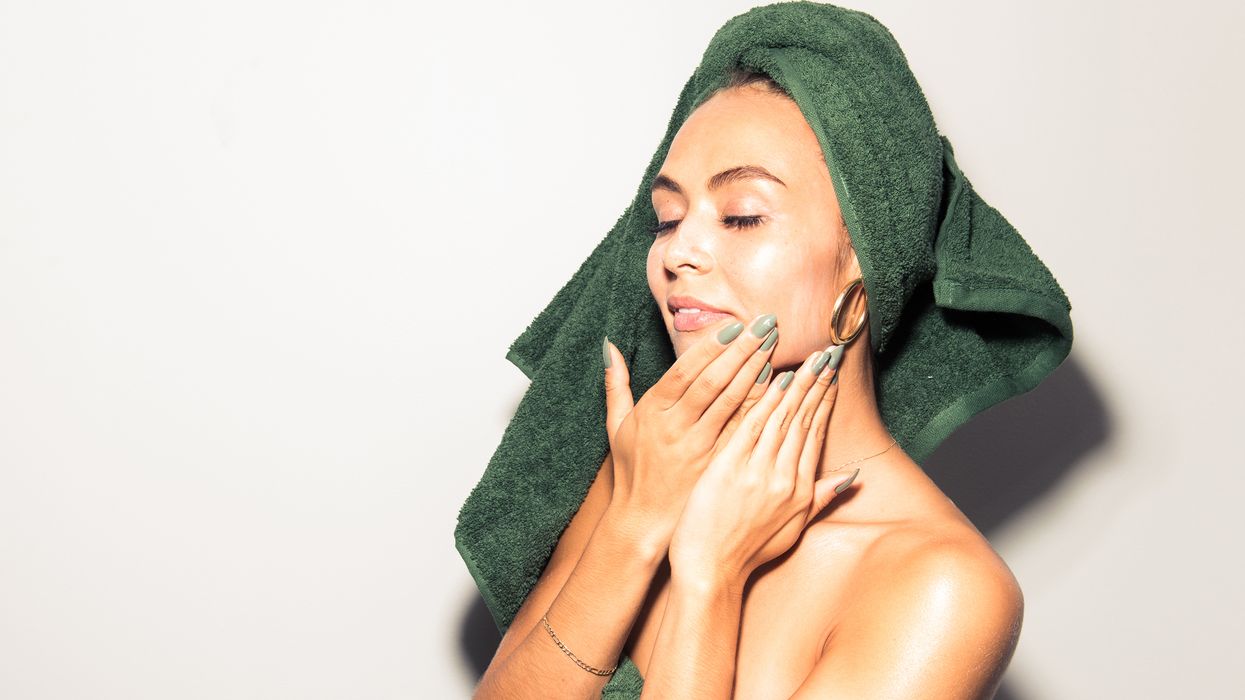 ---
Microorganisms are the Original Skin-Care Products
Everything you currently rely on a skin-care product to do for you, the microbiome and its host (your skin) do all on their own. Like,
everything
.
Some of its one trillion microorganisms signal the skin to produce lipids, like ceramides, to keep the barrier strong and seal in internal hydration. Some feed off sebum, the skin's natural moisturizer, to keep your oil levels in check. (In
Clean
, Dr. Hamblin proposes that oily skin may not be a product of oil overproduction at all, but of microbial imbalance: The skin is missing the microorganisms that "eat" the oil, making the skin appear overly oily.) Others feed off dead skin cells, essentially taking care of all your exfoliation needs, and still others produce potent antifungal and antimicrobial compounds.
"Good bacteria on the skin are part of a checks-and-balances system that prevents overgrowth of bad bacteria," Dr. Zeichner adds—although "good" and "bad" are oversimplified terms for what's happening here. For example,
C. acnes
, the "bad" bacteria associated with acne, is an essential component of a healthy microbiome. It only
becomes
"bad" when there aren't enough "good" bacteria to keep it from taking over. These "good" strains of bacteria also "help inhibit inflammation, maintain hydration (think anti-aging), and maintain optimal pH, which also helps prevent pathogenic growth,"
Dr. Nadia Mussavir,
a naturopathic doctor who specializes in skin health, tells Coveteur.
In fact, it's likely that what we think of as the acid mantle—the slightly acidic layer of the stratum corneum that keeps invading bacteria, viruses, and contaminants from penetrating the skin—is not a separate part of the skin barrier, but a byproduct of the microbiome. "Acidity is the normal state of the ecosystem of the skin, harboring the microbes that help us live," Dr. Hamblin writes. Basically, the acid mantle is made possible by "a rich diversity of non-dangerous microbes."
The skin microbiome's abilities aren't limited to skin care. (Remember,
it has one trillion moving parts
.) Dr. Musavvir notes the existence of the
gut-brain-skin axis
, which proves that the bacteria in the gut influence the bacteria in the skin and vice versa.
As for the "brain" part of that axis? Early research shows that some strains of bacteria on the skin may impact mental health. "Certain
lactobacillus
that are growing on your skin create compounds like oxytocin," says Paul Schulick, a master herbalist, microbiome expert, and founder of
For The Biome
. "One of the most exciting strains is called DR7, which is capable of enhancing the serotonin pathway." That's why every For The Biome box bears the words "Your keratinocytes [skin cells] are smiling."