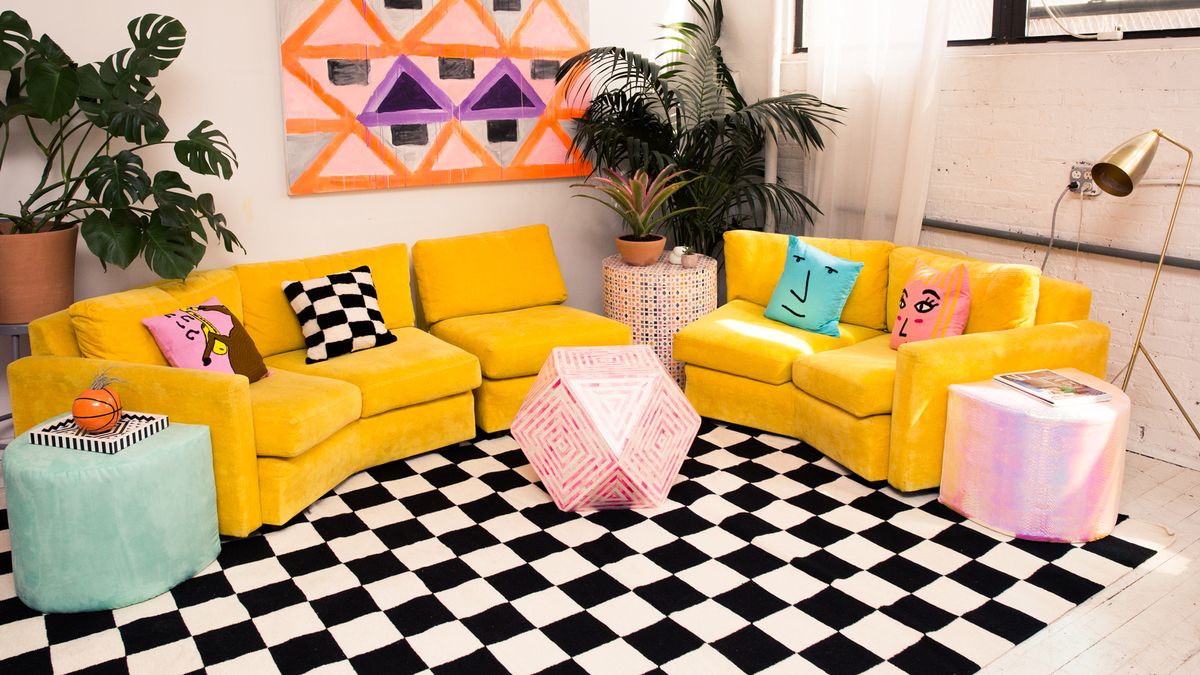 Decor
Cara Woodhouse shares how to get the most design bang for your buck.
If you're also in the club of people obsessed with
redecorating their homes
right now, welcome—we've been waiting for you. But despite our eagerness to completely redo every little detail of our
living rooms
,
kitchens
, and
bathrooms
, we also realize that sticking to one investment piece in lieu of dozens of smaller touches is often more worthwhile in the end. Your area rug, especially, can become a major focal point for a space and inform the rest of your design decisions.
Before shelling out major bucks for a rug that you'll (hopefully) have for years to come, we consulted interior designer
Cara Woodhouse
about how this particular design element informs the rest of her choices. "I usually start with the rug first and then start pulling fabrics and furniture in afterwards," she says of the process. "I think that
small spaces look larger
when you cover most of the floor with an area rug. I tend not to like small rugs, in general, because they make a space look smaller. Plus, I like the comfort of a rug, so I want more coverage in a space."
If you've never shopped for an investment rug before, Woodhouse has a few pointers to ensure that you're getting your money's worth. "First and foremost, it is always nice to have a natural-fiber rug such as wool, silk, or a combination of the two. They are easier to clean and will last a lifetime. Size, pattern, and color are also of major importance because you want it to be somewhat classic and a piece you can have for a long time." She's also seeing dyed acrylic rugs becoming more popular, which can be cleaned with antibacterial bleach—a bonus for anyone worried about staining from children or pets. "It does not remove the color from the rug, and it feels and looks like wool or silk."
Feel ready to take the plunge? The designer recommends exploring the options at The Rug Company, Stark Carpet, Woven, and Art & Loom Fayette Studio. Check out a few of her current favorites below, as well as some of our go-to styles to shop right now.
---
1 / 9
Hashtag Home Tommen Southwestern Area Rug
, $240
"Above is a rug that I purchased for artist Robyn Blair when I designed her home office. Black and white is always so classic to me, especially when in a fun, playful pattern."