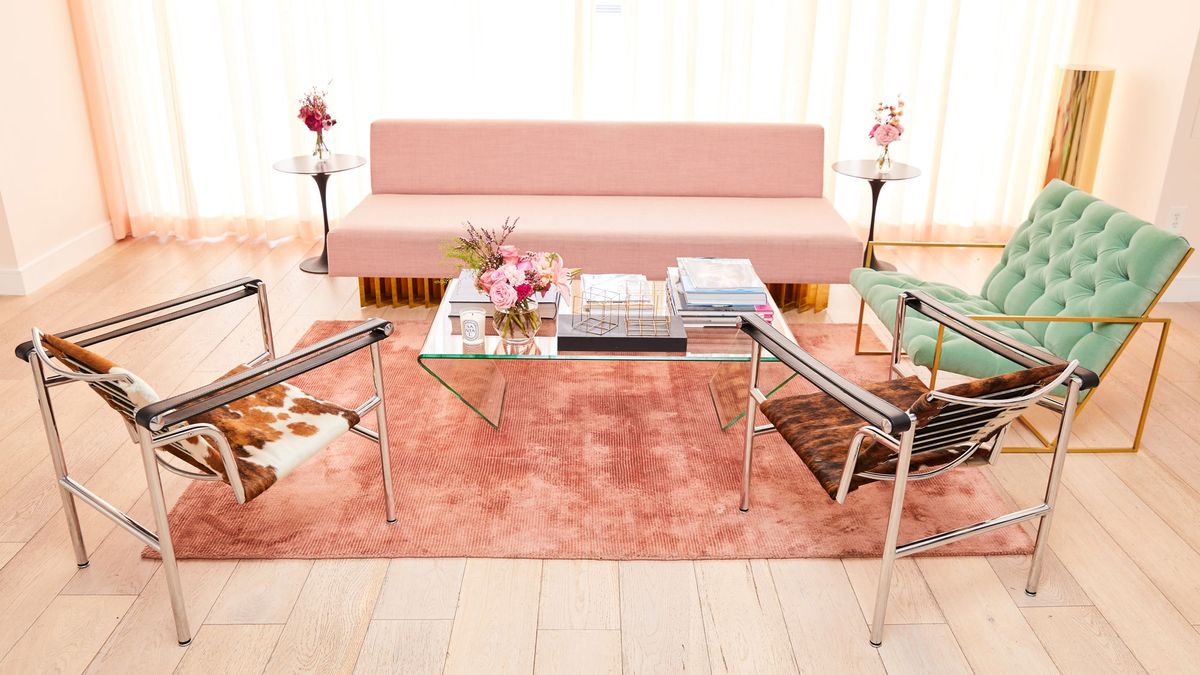 Decor
Let the professionals help you maximize your space.
Square-footage is hard to come by in a big city, so we're always looking out for new ways to make our homes feel larger. Whether it's a fresh coat of paint or an artfully arranged living space, faking it is simply a fact of life. Now more than ever, with our apartments and houses acting as our makeshift office, studio, gym, and classroom, we could use a little extra help to maximize the space we have. Cue the experts: Gregory Rockwell-Scheidler, an interior designer and founder of Studio G/R in Brooklyn, and Patrick Mele, a New York–based designer. Below, their tips to help your home look bigger, brighter, and more functional. 

How would you describe your design aesthetic?

Patrick Mele: "I love a mixed bag. A little bit of this and a little bit of that, like a delicious, flavorful meal. Rooms that are hearty and robust! I really am drawn to all the periods throughout design history. It depends on the person I'm working with, which period or periods we focus on—wherever their passions lie. I have a keen interest in cultures around the world and am drawn to the homes of people that have traveled and who display this interest throughout their home. One should be true to themselves in decorating. Go out on a limb—your home is for you, not for the approval of others!"

Gregory Rockwell-Scheidler: "Evolving. As a trained architect, I enjoy spare spaces. I started my design career at a very 'modern' design firm and have created many all-white spaces in my day. However, I have a soft spot for over-the-top decor and rooms with unapologetic personalities, like those of Diana Vreeland and Gloria Vanderbilt. My ideal space exists somewhere in the middle of that."

For people with smaller spaces, what is the number one design mistake you see that makes their homes look and feel smaller?

PM: "First thing I would say is broken-up color treatments on walls, woodwork, ceilings, and flooring. Try sticking with one palette and painting out the entire space in your favorite hue, floors included. Take blue for example—if you paint the walls cerulean, paint the woodwork the same color in a gloss finish for reflection. Paint the floors a lighter blue and the ceiling one shade lighter than that—instant expansiveness."

GRS: "Dinky furniture. It's better to have two comfortable club chairs that you can actually enjoy rather than some sectional that you forced into a tiny space. Those little sofas with pointy legs belong in doctors' offices or dorm rooms. Even if you don't have a lot of space, your furniture should look inviting and have some breathing room around it. Two big chairs is greater than one tiny sofa."

What wall colors help to open up a space?

PM: "White and pastels—light blue, pink, yellow, and mint."

GRS: "Paint will never yield the same results as knocking down walls and installing skylights. However, people often want to add color and chicken out halfway through. No accent walls! If your place is small, paint everything one color, even the ceiling. The fewer seams you have, the better. If you have a room that doesn't get any light, lean into the cozy vibe, and paint it a dark, moody color. You can't force a space to be bright and airy if it's not."

What are some of your favorite creative storage solutions?

PM: "I love trunks—stacks of them, and ottomans that open up. Cube end tables that open up. Painted dressers, old armoires, and if you have the budget, built-in bookcases and storage units."

GRS: "You must utilize all that space under your bed! Platform beds that sit on the floor are for imaginary industrial lofts that only exist in catalogs. If you're really struggling, call the Container Store and get them to help you. It's worth the money."
---
Urban Outfitters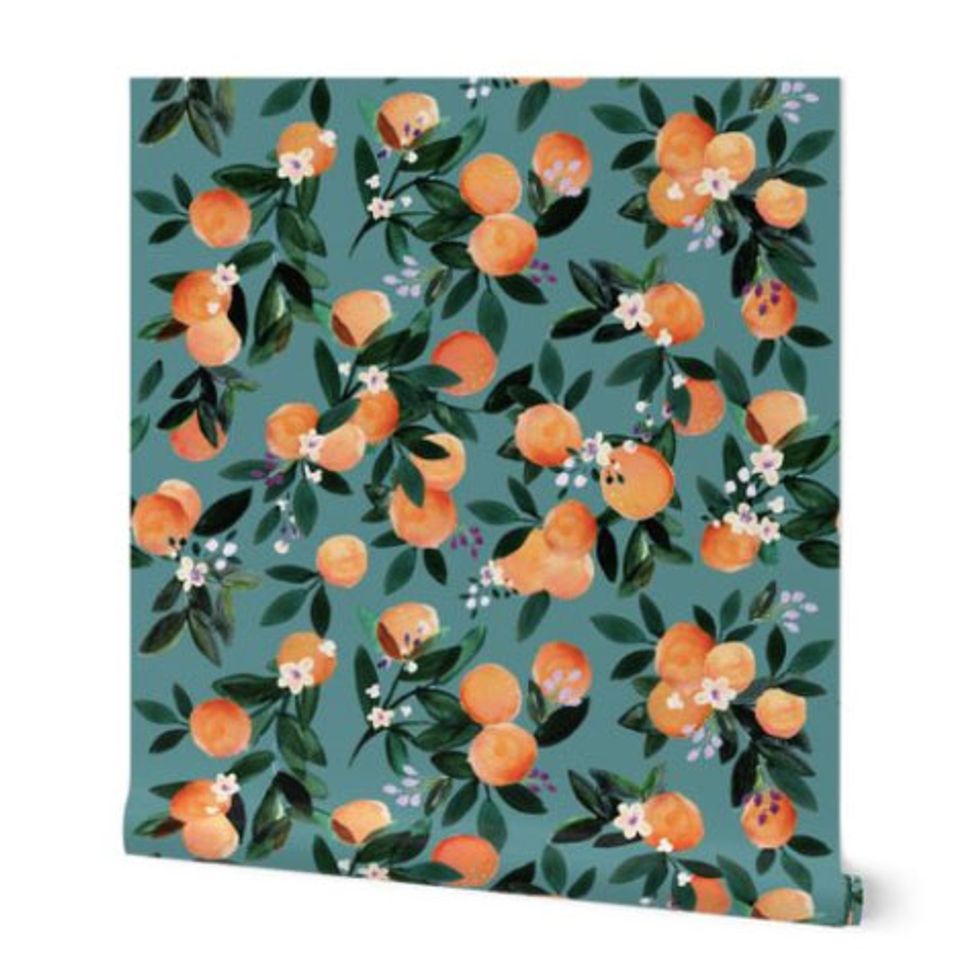 Crystal Walen
Plantshed
Floyd
Are there any particular layouts or ways to arrange furniture that can help a space feel larger?
PM:
"Float furniture in the space. Don't line them all up along the perimeter of the room against the walls like soldiers. Use a mix of varying heights. Have furniture with both exposed legs and skirts so there's variation in the space."
GRS:
"Think long and hard about what your space needs and how you will use it. Don't force things. But whatever you do, please don't push all your furniture up against a wall if you can help it. Let the corners of the room breathe and be seen. For me, that makes a room feel bigger."
What design accents help to make a room feel more spacious?
PM:
"You need lots of varied lighting sources. Lamps with pretty-colored lamp shades. Up lights and down lights, not just one overhead fixture. Mirrors are a huge help. If you're fortunate enough to have a fireplace, try mirroring it or at least the hearth. Dramatic gestures such as a pair of tall columns, pedestals with urns filled with plants or supporting a sculpture, or a great screen gives a small room a focal point and rhythm."
GRS:
"Mirrors, always. They reflect light and make rooms feel bigger. Other than that, just don't let your space be boring."
What are some of your favorite shopping resources for pieces to put in smaller homes?
PM:
"Estate sales. You can always find something great! Local art fairs or art-school shows, good lighting shops, flea markets, auctions, and online resources such as Chairish."
GRS:
"It's more a question of budget. If you can't afford Restoration Hardware, who cares? Buy secondhand. Chairish, Instagram, eBay, Etsy, Apt. Deco, any Antique Warehouse. Also, travel as much as possible and make it feel like your apartment has traveled the world with you.
"If you can't find something in the marketplace, then find someone to make it. In NYC, we are all at the mercy of unusual dimensions, strange corners, old radiators, et cetera. Use the internet, or ask friends for a local handyman or carpenter who can make you exactly what you have in mind. You're likely to get a much better product that way, and your conscience will be so much lighter not giving your money to a big corporate chain."
What is the number one request from clients with smaller homes?
PM:
"Can you help me make it work better? Function tends to play a bigger role in smaller spaces. Flow, layout, and mood—these are important in a tight space."
GRS:
"Just make it nice."
Any other design tricks you care to share?
PM:
"Mirrors work magic! Wallpaper hides a multitude of sins, and wall-to-wall carpet is wonderfully expansive and luxurious. Don't think of it as grandma—it's wonderful! Good lighting is of supreme importance! Warm and inviting, lamps with lampshades. Not cold, harsh, and a sea of angry-looking metal. Everything must be on a dimmer. Banquettes! And painted floors!"
GRS:
"If all of this is too much for you, just hire me and my team to do it for you!"
Want more stories like this?
Now Is the Time to Upgrade Your Bedding
The Best Digital Cooking Classes to Try Out Now
How to Color Your Hair at Home, According to the Pros