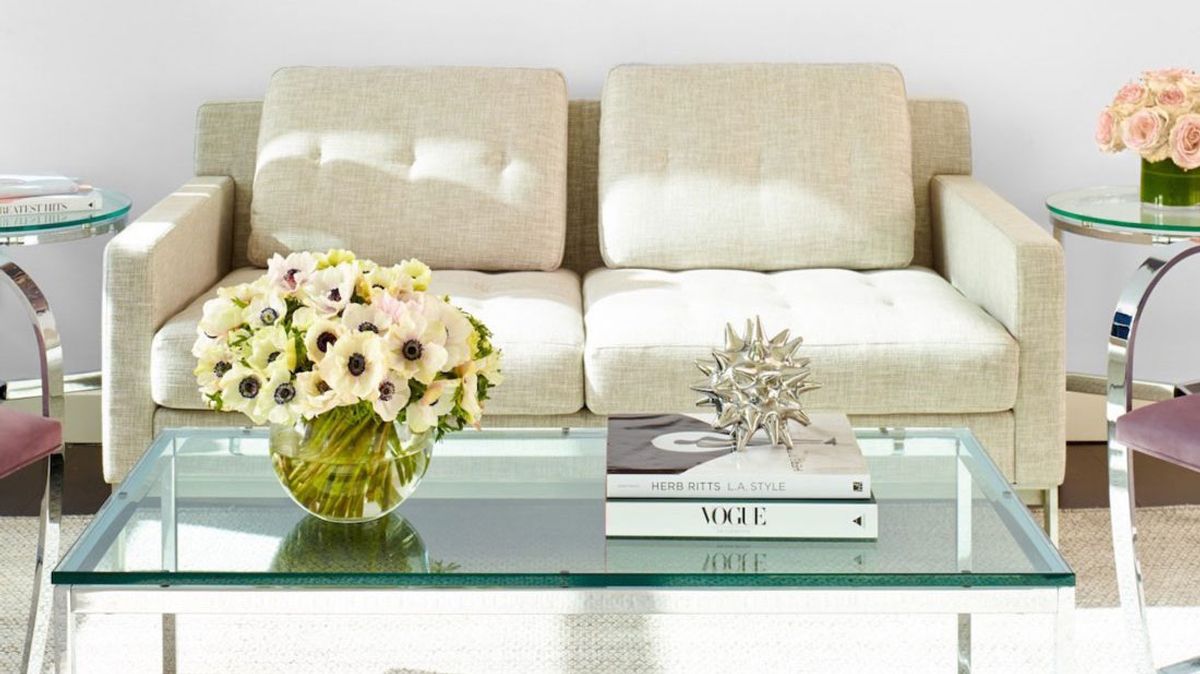 Decor
Interior designer Nicole Gibbons shares her tips for creating the perfect vignette.
Please tell us we're not alone in our current
home improvement
obsession. No corner of our homes is safe from the occasional
oh, a coat of paint would fix that right up
 or
I probably don't need a certified electrician to hang this vintage pendant light
. And while we love the DIY enthusiasm, sometimes you need to step away from the drill and try tackling something a bit more manageable. Like, say, organization?
Before you roll your eyes at the (frankly boring) task of reorganizing your space, consider that a few carefully curated objects can take certain areas of your home from purely functional to a stunning focal point. Everything from your coffee table to your bookshelves is anxiously awaiting a transformation—but rather than just adding a few random candles, allow
Nicole Gibbons
, interior designer and founder of
Clare
(which can help you once you're finally ready to tackle that paint job), to guide your interiors styling.
"Styling smaller areas like your coffee table and bookshelf are a great way to create decorative moments that make a statement in your home and infuse your personality," explains the designer. She equates the process of designing an entire room versus a singular area with the process of getting dressed—the furniture,
paint color
, and larger decor pieces are your clothes, while a coffee table or bookshelf are more like your accessories. "The right jewelry, shoes, and bag can make or break an outfit! Same goes for your decor—design is in the details."
Focusing on
smaller areas
is also ideal for updating spaces that are limited in the square-footage department. Gibbons points out that she regularly switches up her own tabletop styling with different books, flowers, trays, and accessories. So as much as we'd love that 3,000 square-foot loft overlooking the park, these styling tips are proof that you don't need it to achieve your home decor goals.
---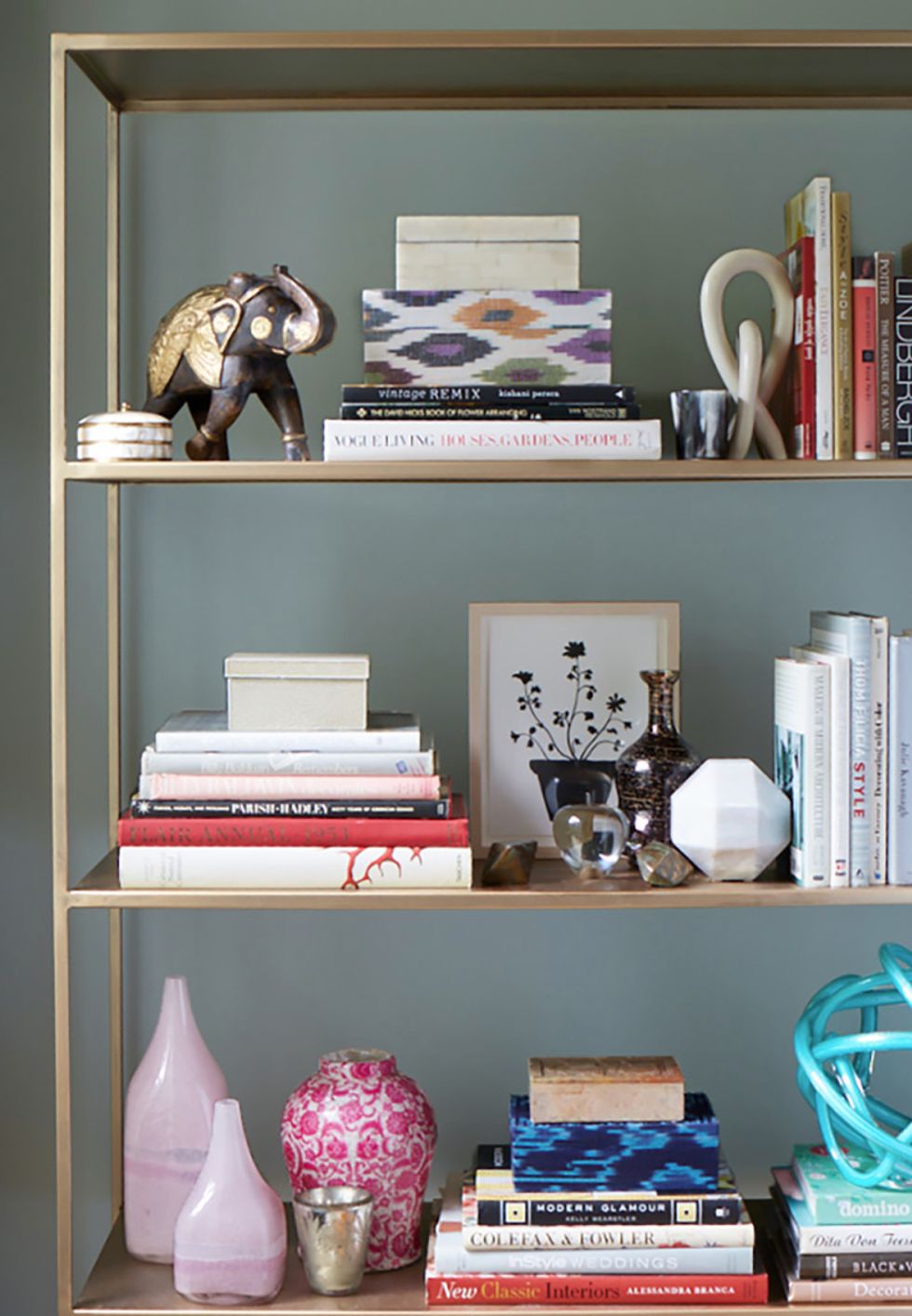 Photo: Courtesy of Nicole Gibbons
BOOKSHELF STYLING TIPS
"The same basic rules apply no matter what your shelving; however, if you have just one single floating shelf, I recommend styling it with a more streamlined mix of accessories to keep it from feeling cluttered."
Use interesting objects as bookends
"Bookends are certainly functional, but not all are stylish. Instead of hunting for traditional bookends, try using something more unconventional, like a marble sculpture or a heavy vase, to help anchor your books."
Add pieces with a sculptural feel
"Incorporate accessories with a unique shape to bring a sculptural feel to your bookshelf arrangement and to add a bit of drama."
Alternate between horizontal and vertical book stacks
"I prefer a more eclectic look to my bookshelves versus having each book perfectly aligned. Alternate the direction of your books with some standing vertically and some laying horizontally. Mix in a few of your favorite objects for even more interest."
Cluster collections of items together
"If you have a collection, your bookshelf is the perfect place to display it! Try clustering your collection together in a small group to create a moment."
Make it personal
"Incorporate items that have meaning, whether it's a family photo or an item from your travels. It will make your styling arrangement extra special."
Vary your heights
"Arranging your accessories with varying heights will keep your bookshelves from feeling stagnant. Another styling trick I love is incorporating decorative boxes and stacking them on top of one another, which helps to build height wherever needed."
Incorporate art
"I absolutely love incorporating art into a bookshelf arrangement. It feels a little unexpected and can often create a very appealing focal point. A styling trick I always use is to add damage-free Command strips to the bottom of my frames to keep the artwork firmly in place so it doesn't tip and fall."
Layering is key
"Beautifully styled bookshelves really boil down to artful layering and finding the right balance of books and objects. Create stacks of items, whether they're books or accessories; sit some horizontal and some vertical; pull some items forward and push others back. You can even pop in a small plant or fresh flower arrangement to help bring it to life. Most importantly, take your time and play around with different arrangements to find what feels right to you."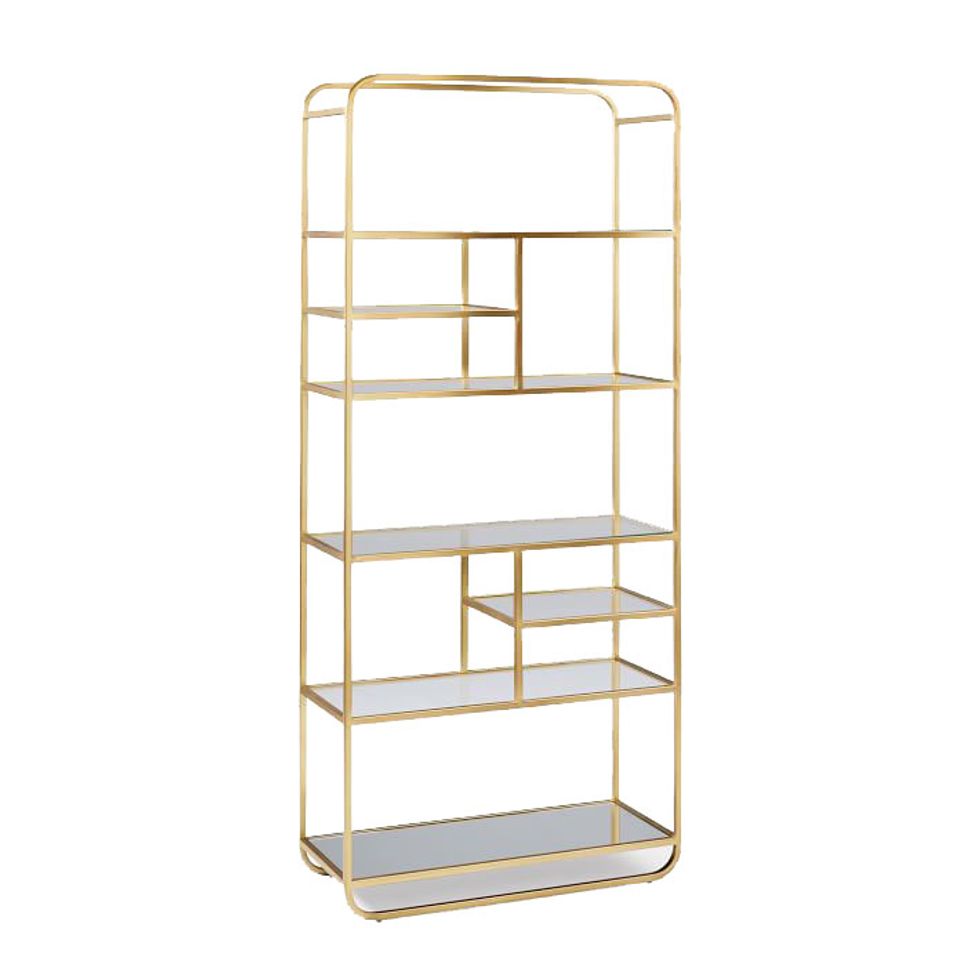 West Elm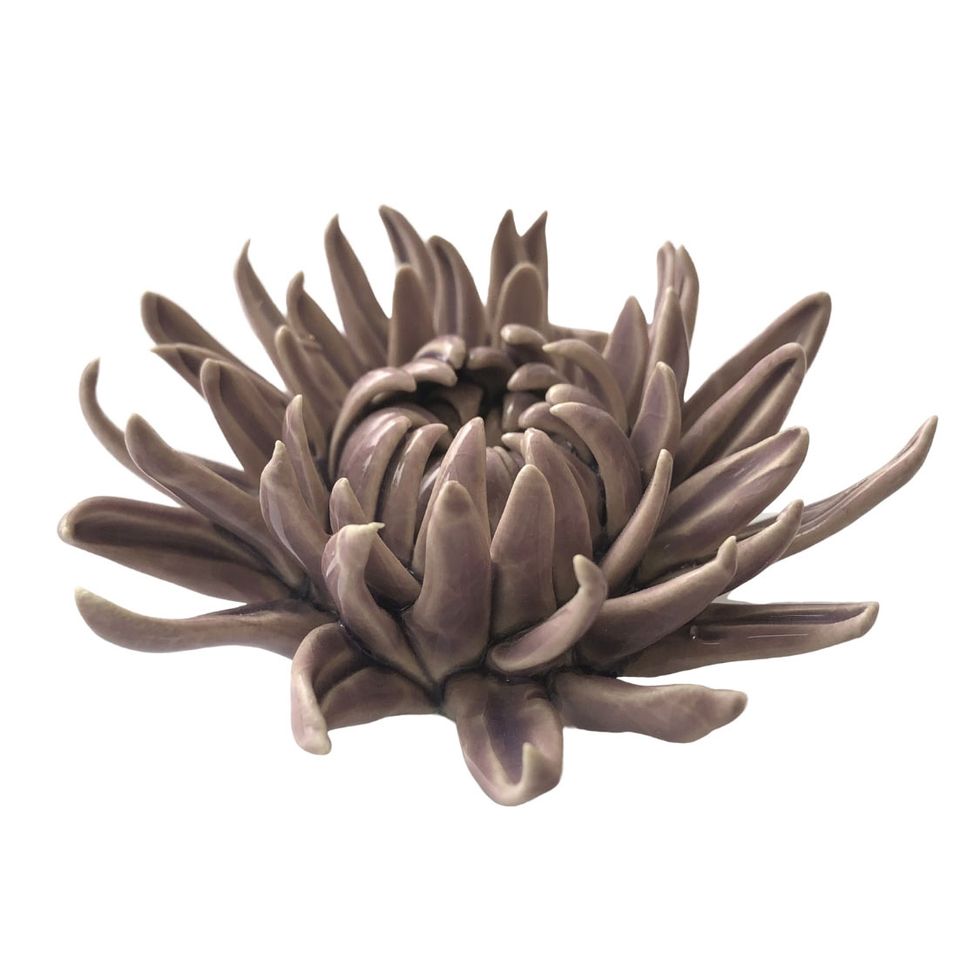 Domain by Laura Hodges Studio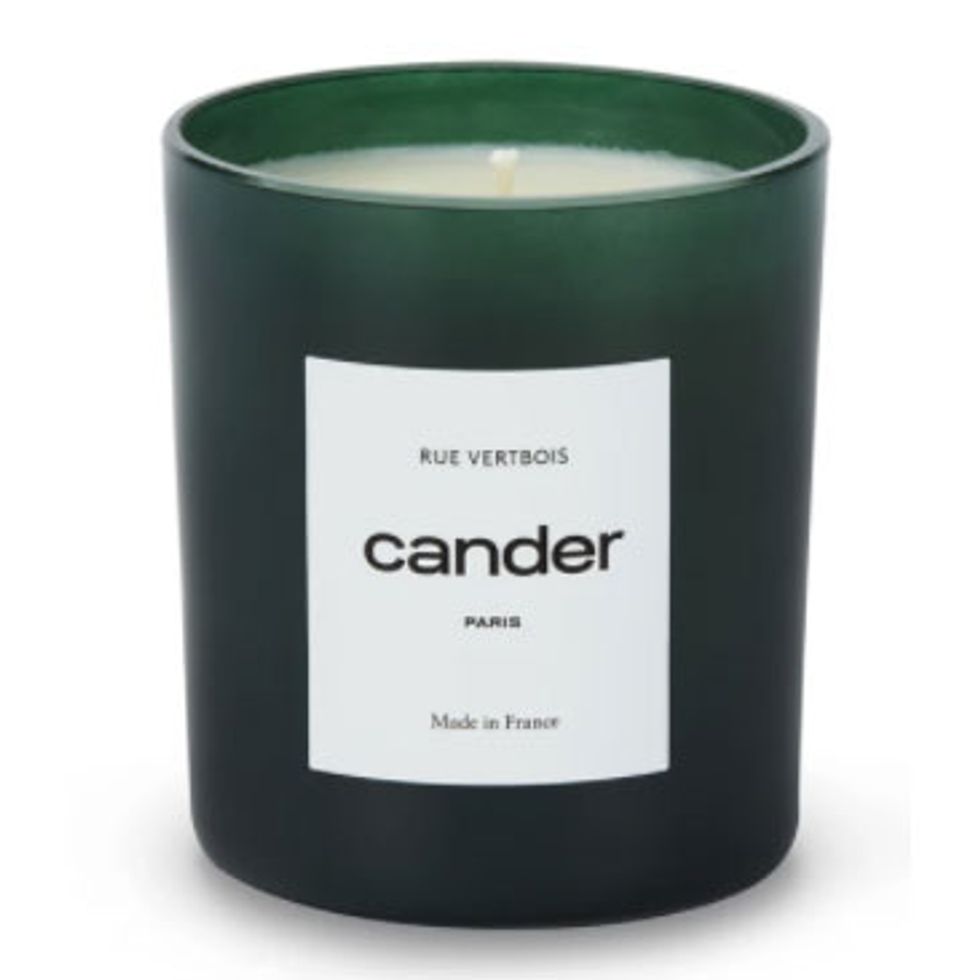 Cander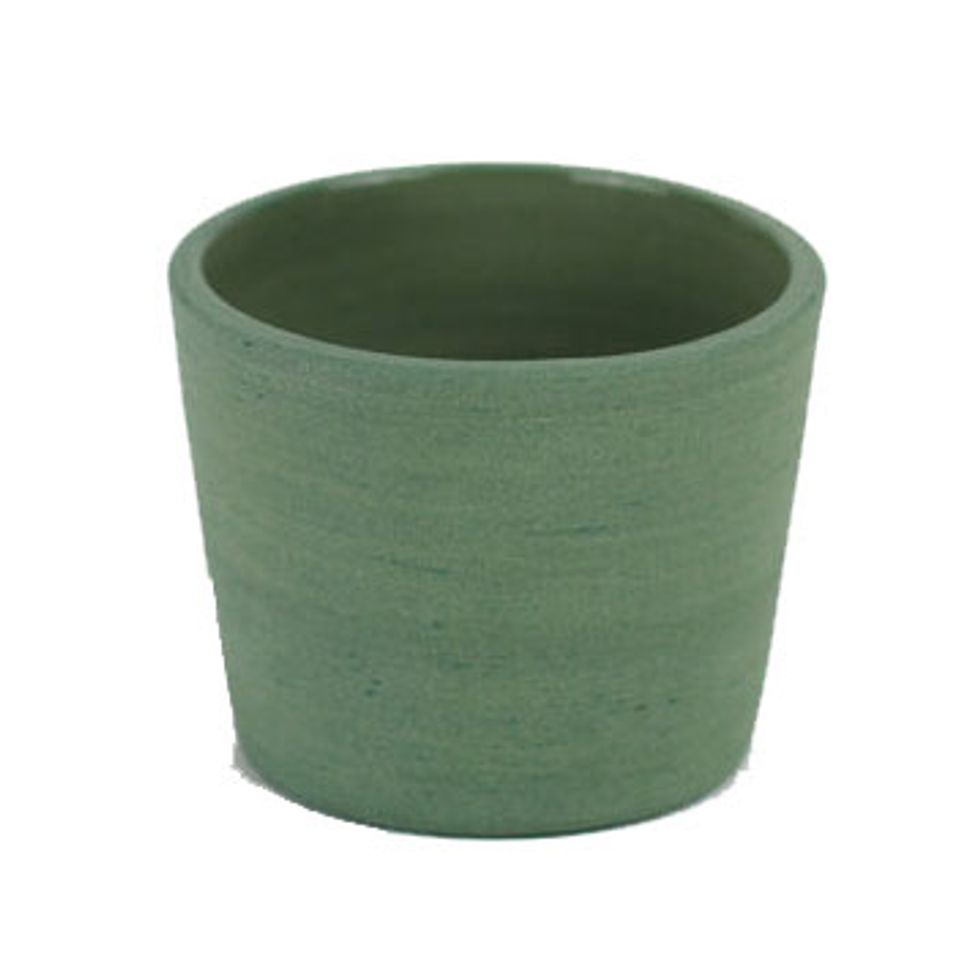 Ekua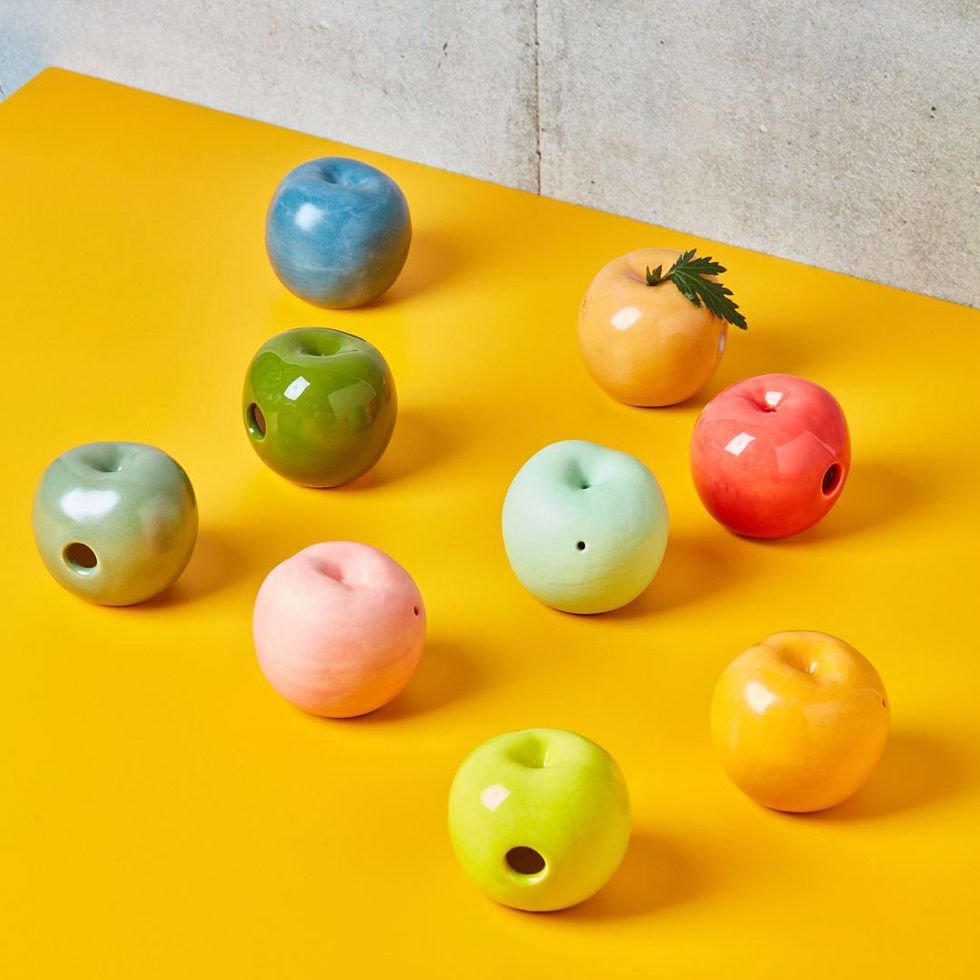 Sitko Studio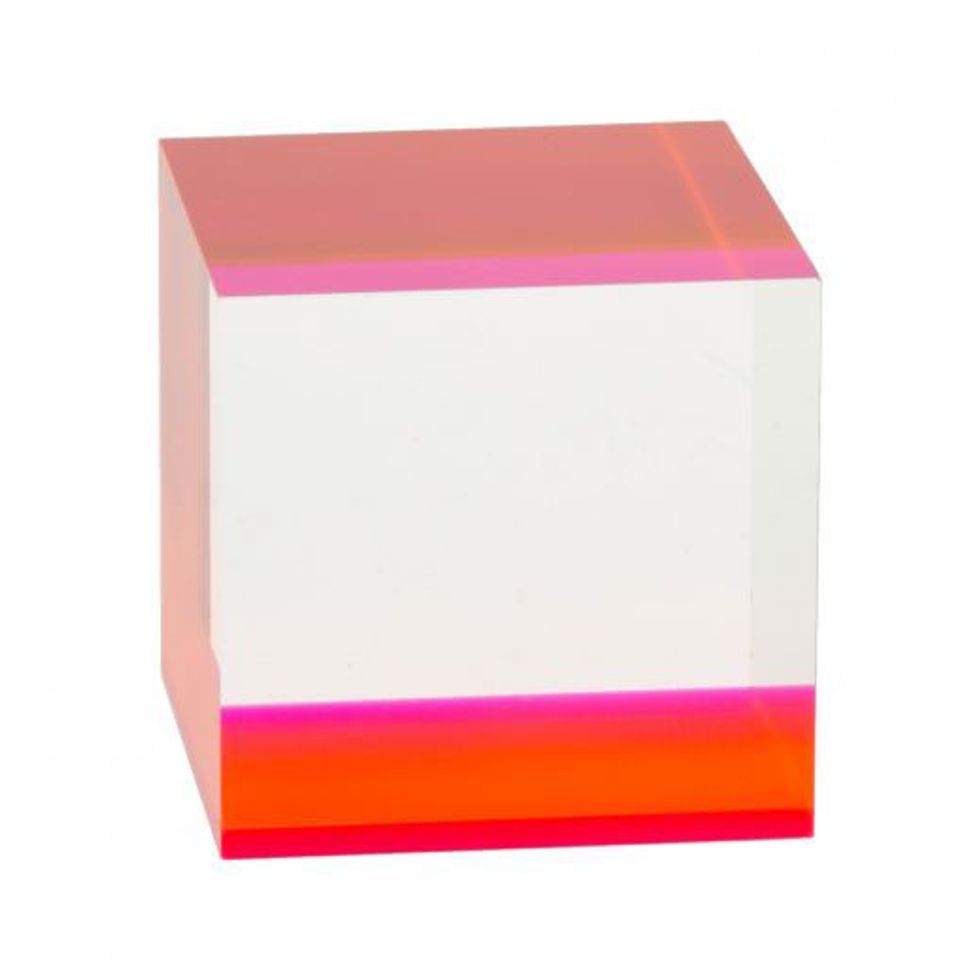 Shop Pop Displays
Photo: Courtesy of Nicole Gibbons
COFFEE TABLE STYLING TIPS
"The style of the coffee table I prefer really depends on the space and the other furniture in the room. If you have a lot of hard edges and angles, I love a round coffee table to create balance. If you're more of a maximalist and have lots of stuff to store or display, a tiered table can be very functional. If your style is more minimalist, a transparent table made of glass or acrylic could work well."
Incorporate a natural element
"A natural element like a beautiful bouquet of fresh flowers, a plant, or seasonal cut branches will add life to your coffee table and will help bring color and vibrancy into the room."
Utilize trays to arrange objects
"Adding a decorative tray to your coffee tablescape creates an artful solution for arranging interesting and personal objects together on your table."
Decorate with books
"Not only do books add interest to your coffee table, they also help keep guests entertained when you have visitors. Find some coffee-table books lying around your home, and arrange them in stacks with your larger books at the bottom and the smaller ones on top."
Include a chic sculptural object for interest
"Bring in an object or two with a unique shape to add a sculptural feel to your coffee table. Whether it's an actual sculpture, an interesting bowl, or even a scented candle in an unusual vessel, incorporating a sculptural object will add subtle drama and style to your coffee table.
Make a statement with a decorative box
"I love incorporating decorative boxes into my tablescape because, in addition to making a stylish statement, they also are a great tool for corralling clutter that you don't want to hide away, like remote controls or coasters."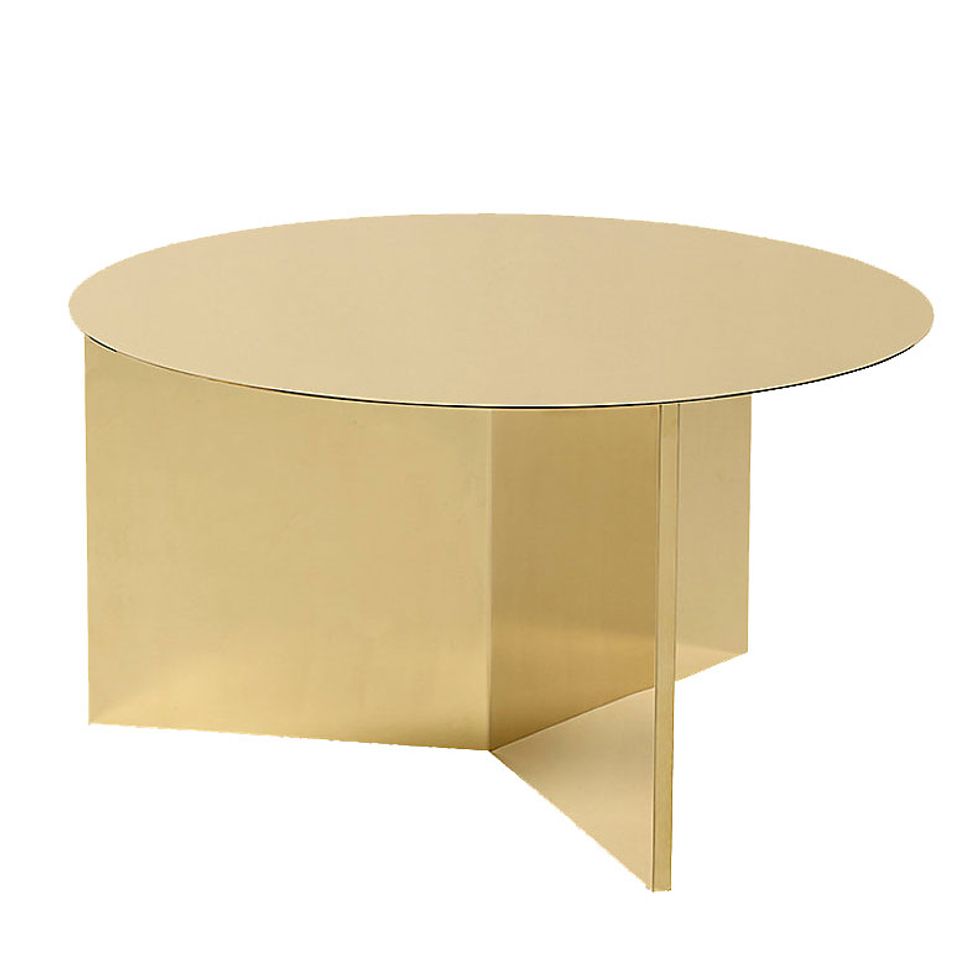 Hay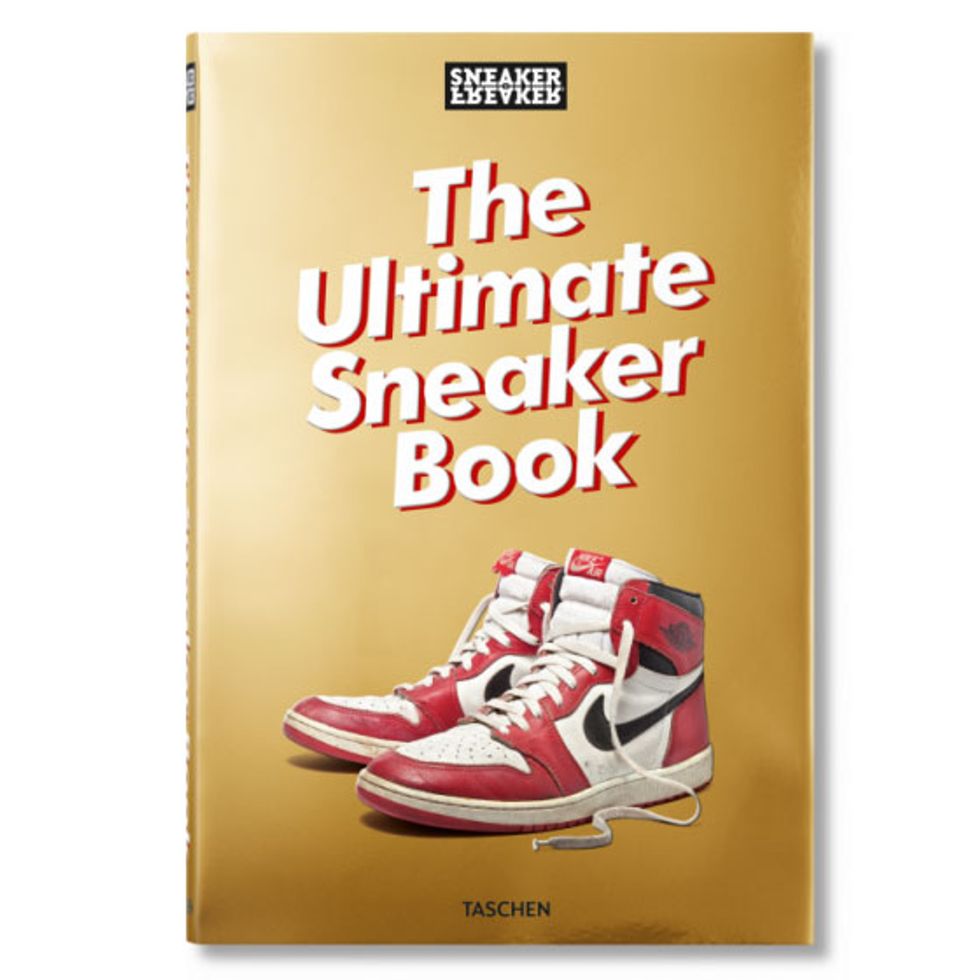 Taschen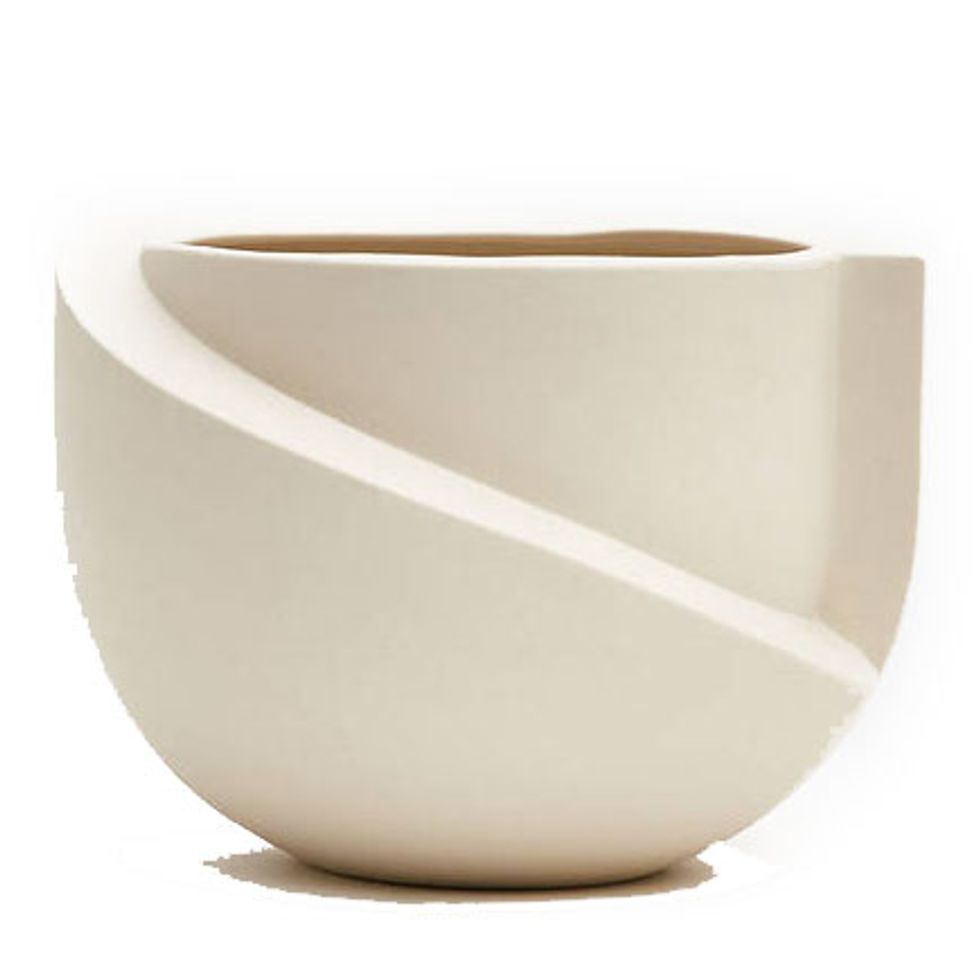 Light + Ladder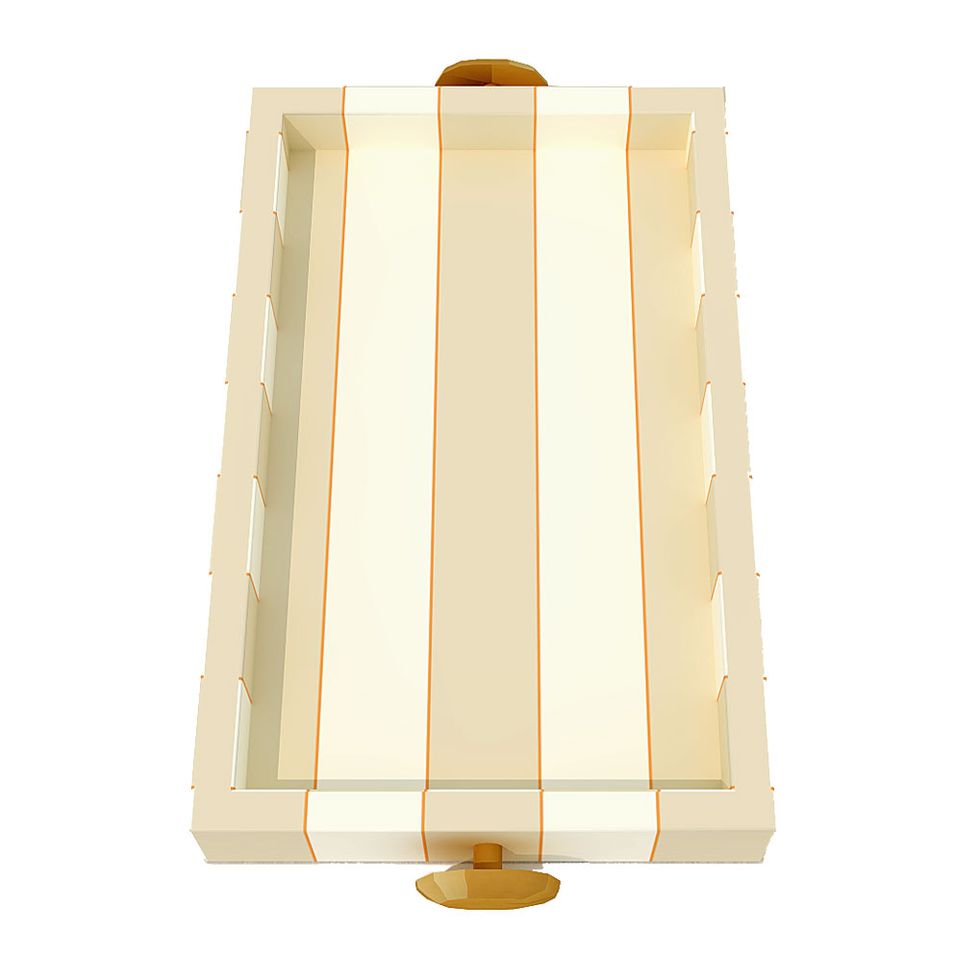 The Camp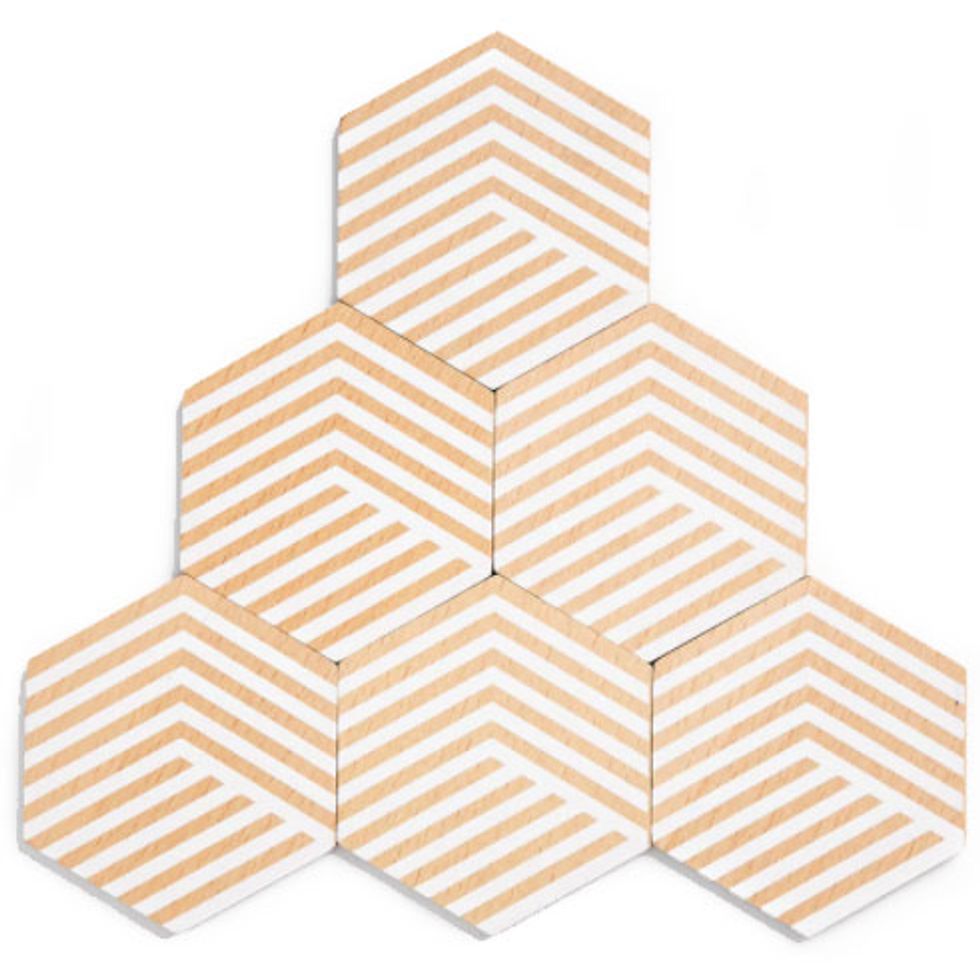 Bower Studios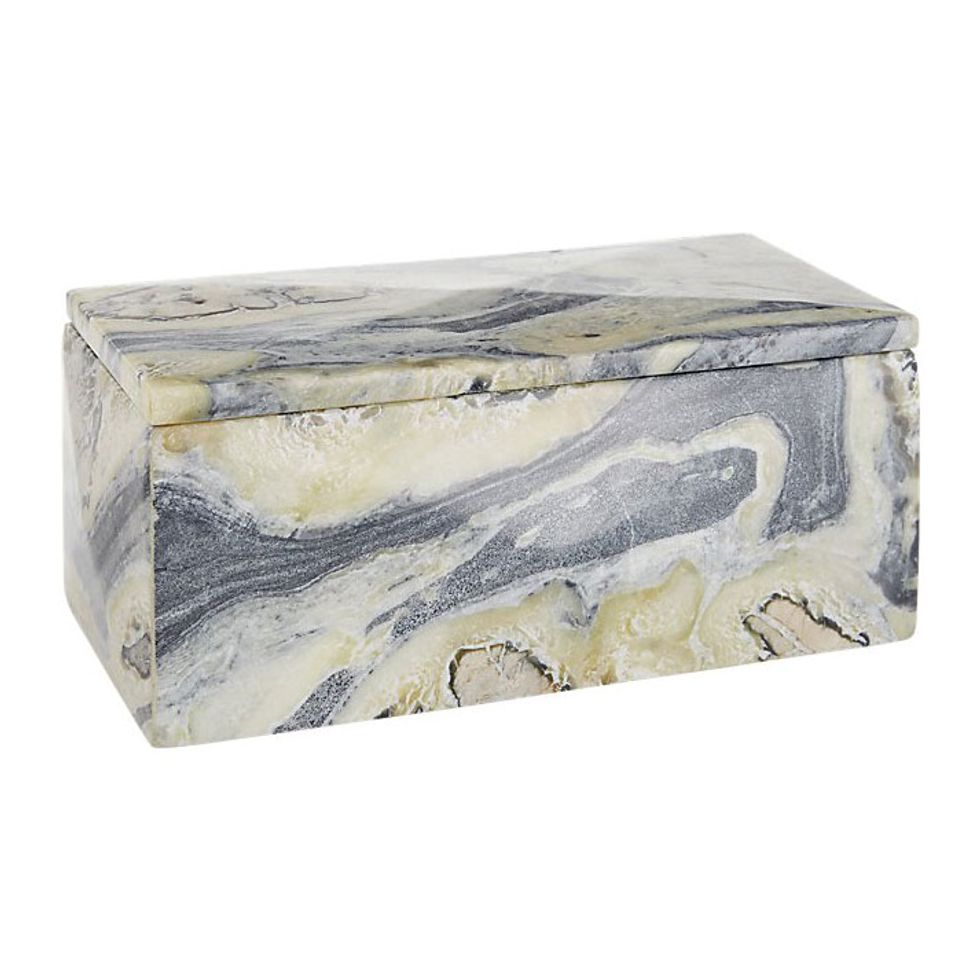 CB2