WWWRN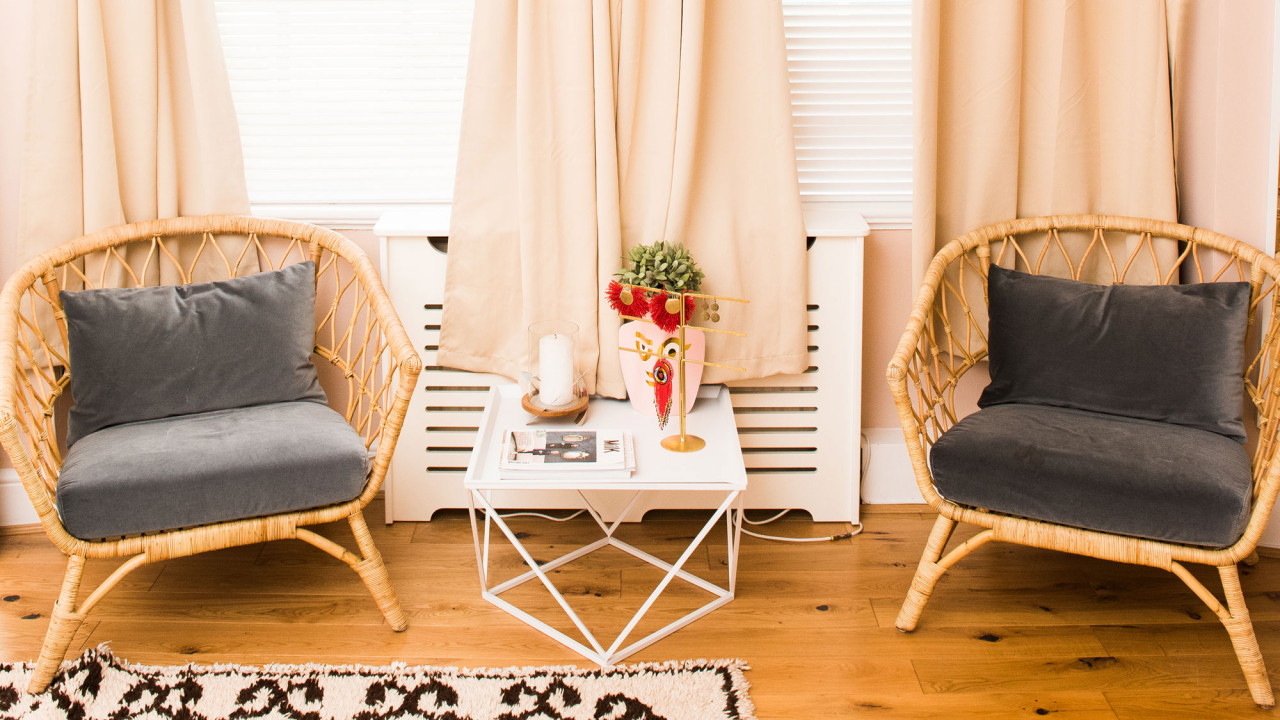 The Home Essentials Coveteur Staffers Can't Live Without
Especially relevant now that we're all spending so much time indoors.
As we're spending more time in our homes than ever these days, the material things we rely on have become increasingly noticeable. Whether they serve a practical or decorative purpose, we all have those pieces that are game-changers in our home. Maybe it's your favorite vacuum that never misses a speck of dust, or a diffuser that calms your nerves when you're feeling stressed. Here, the items six Coveteur staffers simply can't live without.
---
Jake Rosenberg
Co-founder and Creative Director
1. Sonos Theater Quality Speakers: Home entertainment is a big part of my life, and consistently updating technology has made the experience better than ever. Great sound is key, and this Sonos surround set with the new Arc speaker brings the big-theater experience to your living room.
2. The Mirror: For the past few months, working out at home has been a challenge. I have been looking for the right system for my lifestyle, and I think the Mirror is just that. I can't wait to get after it!
3. Dyson V11 Torque Drive Cordless Vacuum: Cleanliness is next to godliness…right? Having been in quarantine for the past nine-plus weeks, it really shows how a quick clean every day or two makes a huge difference. I have always been a big fan of Dyson and the research and development they put into their products, and this vacuum is no exception.
---
Jessica Teves
Head of Content
1. Miele Bagless Canister Vacuum: I know this is expensive—it's an investment, for sure—but I promise it's worth it. Not only is it nimble and light (all things you want in a vacuum), it's also POWERFUL! Cheerios, goldfish, and dirt are a thing of the past now that I have this bad boy. Oh, and it has lots of nifty attachments that help with hard-to-reach nooks and crannies.
2. Kirkland Wet Wipes: OK, yes, I have these for my kid, but I swear they are the best tool for wiping up your floors, counters, bathrooms, stains, walls—oh man, I love them! I buy in bulk at Coscto, because, well, I'm a hoarder. PS: Any brand will do; I'm not fussy here.
3. Indoor Cycling Stationary Bike: Yes, Peloton is great—not going to knock them or their killer instructors. However, my style is a bit more free-flowing—I'm more of a cruiser. Also, rather than watching an instructor, I prefer to watch my queen (and imaginary best friend) Ina Garten bake gooey brownies and perfectly grill chicken on the TV. It's my idea of the perfect workout. Also, most people can squeeze this bike in some corner of their apartment or home because it's so compact.
---
Stephanie Ingber
Senior Digital Media Planner
1. Nest Grapefruit Reed Diffuser: I have this in the entryway of my apartment, and the citrusy scent leaves my apartment smelling fresh and clean all day long. Everyone I invite over always comments on how refreshing it is, and it also acts as a cute decor accent. I'll continue to buy it over and over again.
2.  Baccarat Lucky Butterfly: My mom got me this for my birthday this year, so every time I look at it, I think of her. While I am quarantining in my apartment during the work weeks, this butterfly acts not only as a beautiful decor piece, but also holds a lot of sentiment.
3. Jonathan Adler Gluten Free Canisters: I have two of these canisters in my dining area, and not only are they great for storing small items, but they also add a bit of personality to my space.
---
Halle Lagatta
Associate Creative Producer
1. Rachel Saunders Wave Incense Holder: I'm such a huge fan of Rachel's pieces—they're timeless yet funky, and looking at her site always puts a smile on my face. I'd like to say I'm a collector of her beautiful female bodice vases, but alas, my budget simply won't allow for it at the moment. Until then, I will sit in my living room and smile at my squiggly ceramic as it holds my favorite incausa incense.
2. Amanda Moffat Vase: This vase has been on the top of my list for some time now. Amanda Moffat is the master of redefining classics. Her take on chinoiserie is stunning and balances out my mid-century modern furniture in my dining room area perfectly.
3. Chloe Glass Table Lamp by Urban Outfitters: These lamps were the perfect addition to my nightstands. The glass adds some spice to my mostly mid-century modern-outfitted bedroom. As someone who is constantly redecorating, I feel confident that these lamps will weather every OCD storm I put my living spaces through.
---
Hannah Baxter
Senior Beauty Editor
1. Vioria Solid Wood Side Chair: I've finally accumulated a set of four vintage Cesca cane chairs, which are one of my favorite additions to my apartment in the last few months; though I'll admit, they're insanely hard to find. This contemporary option is a great dupe if you don't feel like combing Craigslist or eBay.
2. Hay Matin Table Lamp: We've already established that I love lamps. This fun pleated style is a definite favorite. I own the purple version, but I think I need this orangey-yellow one, too. The built-in dimmer is such a bonus for an otherwise streamlined design.
3. Yamazaki Home Tower 4-Tiered Accessory Tray: Anyone who's a jewelry fan knows that dainty earrings, necklaces, and rings tend to get tangled easily—or worse, lost. To keep my most beloved pieces safe, I sort them in this mod-style tiered tray. It doesn't take up too much space on my dresser, but is substantial enough that I know it won't accidentally tip over.
---
Camille Freestone
Freelance Writer
Part of the series:
WWWRN