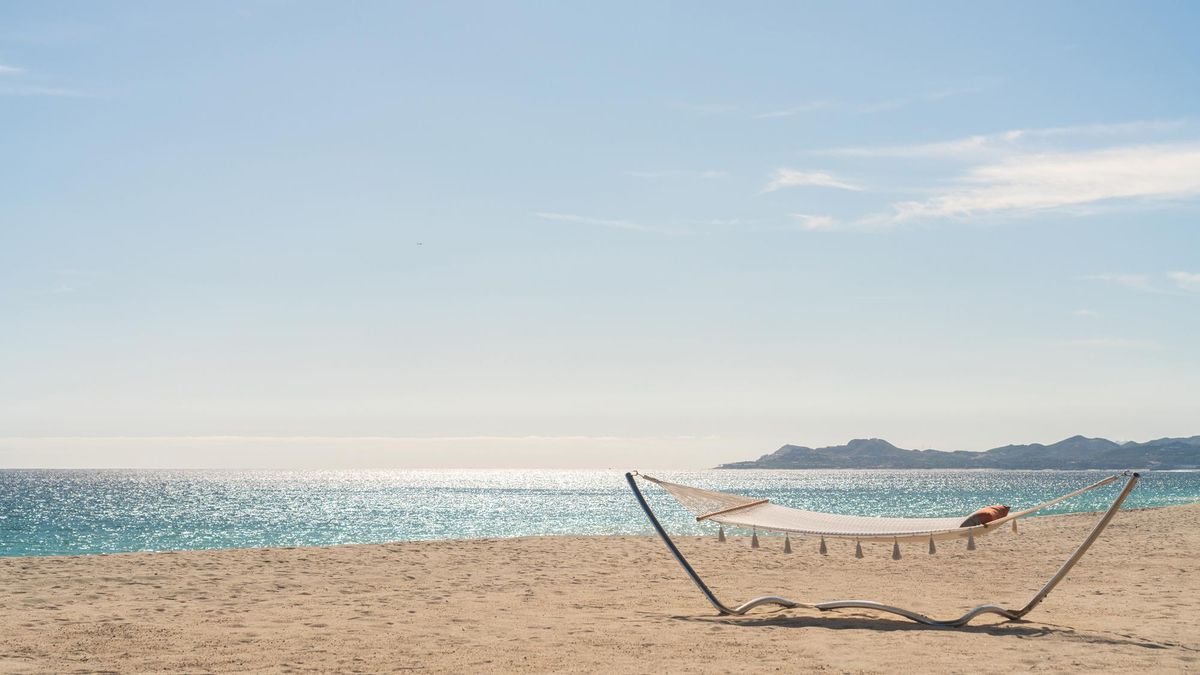 Horoscopes
Brought to you by severe wanderlust.
For most, vacation is sacred. It's designated time to step away from life's everyday stressors and focus on the things that resonate most with our sense of calm and satisfaction. However, what's one man's ideal vacation is another's worst case scenario, making the process of picking a well-suited travel destination all the more complicated. The solution? Zodiac-inspired travel, obviously.
We tapped Astrologer Alice Bell to lend her expertise on travel characteristics each sign should prioritize. Her insights range from choosing to adventure all alone to picking cities that offer heritage and history (with a little food and wine thrown in for good measure). In any event, continue ahead for your guide on where to travel this fall and beyond based on your sign.
Aries (March 21 - April 19)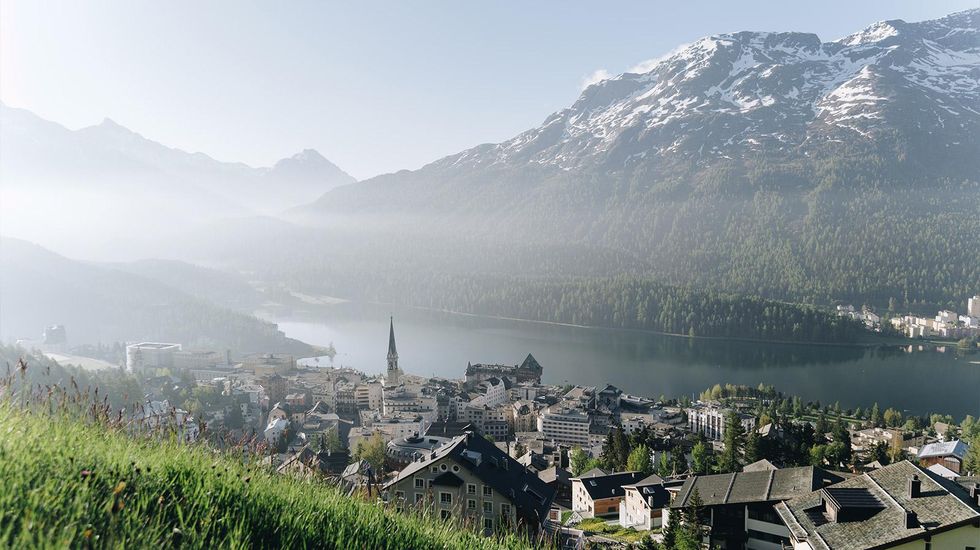 Photo: Courtesy of MySwitzerland
It should come as no shock to the Aries out there that a trip must satiate this sign's need for adventure and movement. "Aries likes to take action," Bell explains. "They might enjoy trips that involve hikes and getting out in nature. Or, if they're not a nature person, they may enjoy visiting fast-paced cities that have a lot of energy." She also shares that it's not uncommon for Aries to be impulsive when it comes to travel. "They may like spontaneous trips that they plan at the very last minute."
Where to Travel: Switzerland
An alpine adventure has its innate perks: dramatic mountains, crystal-clear lakes, and bucolic landscapes. Aries would enjoy a jaunt to St. Moritz during both warm and wintry seasons thanks to its ample ski and hiking opportunities and above-average days of sunshine a year. Book a stay at the iconic Badrutt's Palace Hotel, opened in 1896 and known for its legendary service and rich history. For a high-speed thrill, don't miss The Olympic Bob Run—it's the world's oldest bobsleigh track for professionals and non-professionals alike (open in the winter). Other action-packed activities include mountain biking into 400 km of idyllic flower trails and enjoying windsurfing on Lake Silvaplana. Also, hop on the Bernina railway to take in the sprawling views by train car.
Taurus (April 20 - May 20)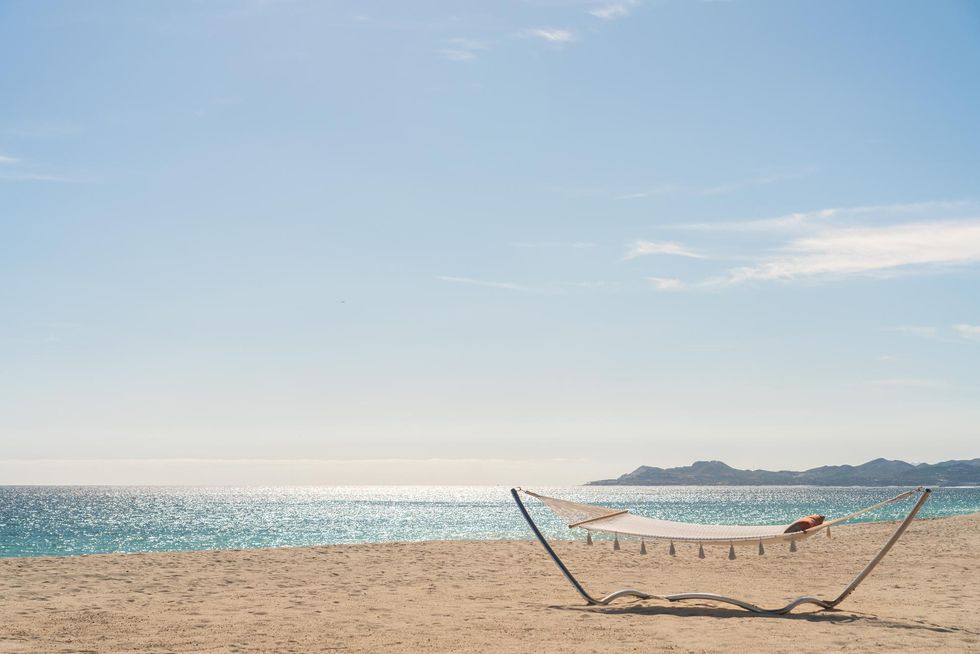 Photo: Courtesy of Zadún, A Ritz-Carlton Reserve
Taurus prefers a trip that leans into top-notch relaxation. "They appreciate the finer things in life, so they're going to want to visit places that have good food and shopping," Bell says. "They're also more willing to splurge on their vacations and will be the first sign to stay in a luxury hotel or resort." She also notes that Taurus treat themselves on vacation. "They want to be able to be a bit lazy and indulgent."
Where to Travel: Baja California Peninsula, Mexico
Separating the Gulf of Mexico from the Pacific Ocean, the southern portion of the Baja California Peninsula is a picturesque destination for rest and relaxation. Los Cabos International Airport is a central hub and is conveniently located near the coastal haven of Puerto Los Cabos. Reserve a stay at Zadún, a Ritz-Carlton Reserve; the luxury property is situated on 20 breathtaking acres and offers panoramic views of the Sea of Cortes. While there, enjoy immersive experiences like private whale-watching tours or a trip to the Savasana Sound Room within Spa Alkemia, a unique space where sound therapy and a vibrational floor help to create a state of deep meditation. If you head to the Pacific Ocean side of the peninsula 1 hour and 15 minutes away is Todos Santos, another destination worth a visit. Book a room at Paradero and lounge at the Half-Moon Pool, which boasts an infinity-edge design that melds into the desert oasis landscape.
Gemini (May 21 - June 20)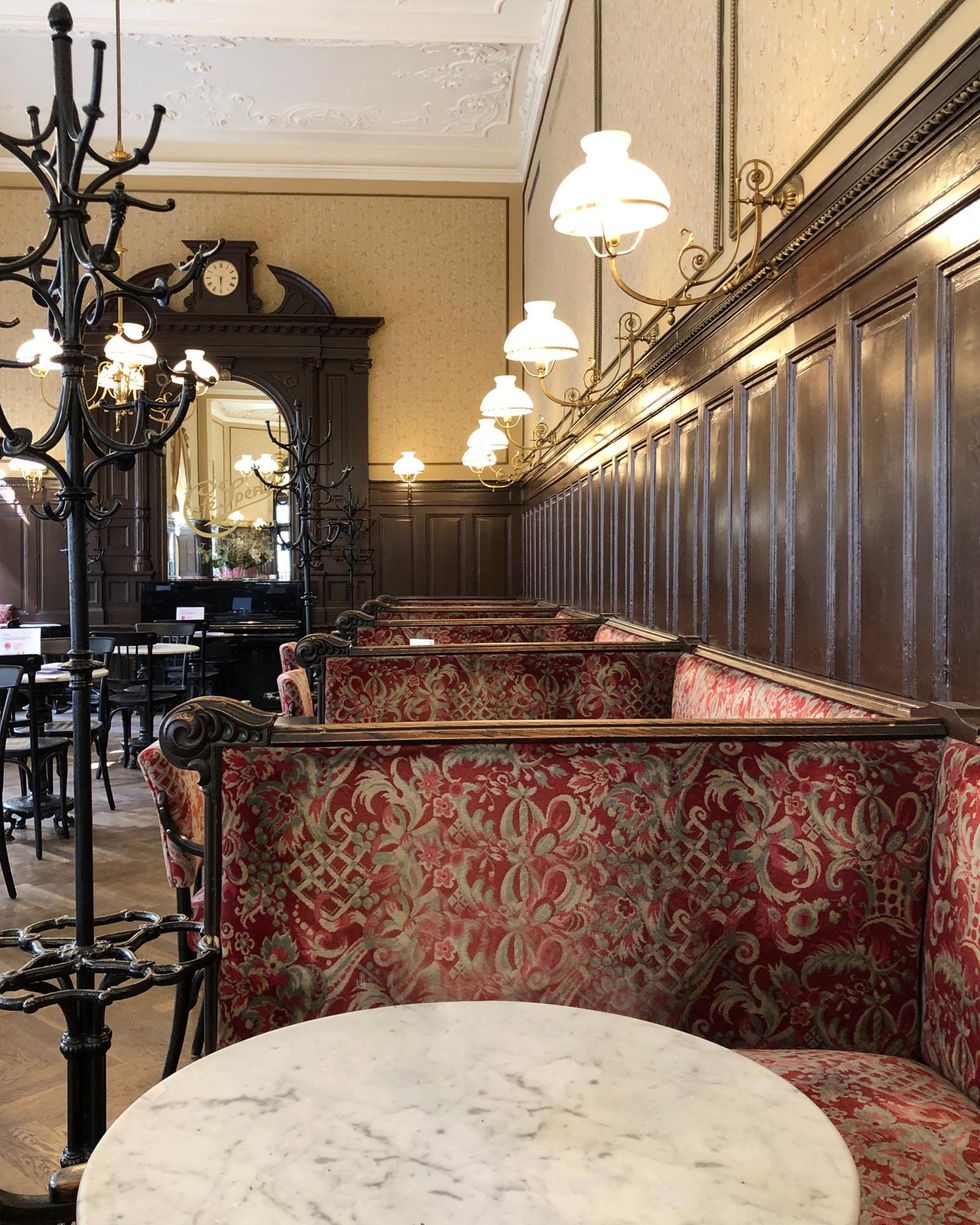 Photo: Nicole Kliest
A destination that's rich in history is well-suited for Gemini. "This sign has an active mind and they're very curious about learning new information," Bell says. She notes that vacations with an itinerary full of activities where they can learn about the history behind the place is a natural fit. "They could also prefer shorter trips or weekend trips away, so that they can fit in multiple trips in a year. They may not be able to decide on just one place."
Where to Travel: Vienna, Austria
History-loving Gemini will appreciate this Austrian's city's rich background. It has played host to iconic figures in literary and intellectual communities including Sigmund Freud and Wolfgang Amadeus Mozart and in the city center, it feels like a step back in time. While there, slow down and sip an espresso in one of Vienna's famed coffee houses (Café Sperl is a fine choice). Then, head to The Kunsthistorisches Museum to take in the impressive art and antiquities collections from the Habsburgs (a royal name you'll hear often in Vienna). Don't miss Schönbrunn Palace or The Hofburg and, while you're at it, do a loop on the Wiener Riesenrad—an 1897-era 212-foot ferris wheel that survived WWII.
Cancer (June 21 - July 22)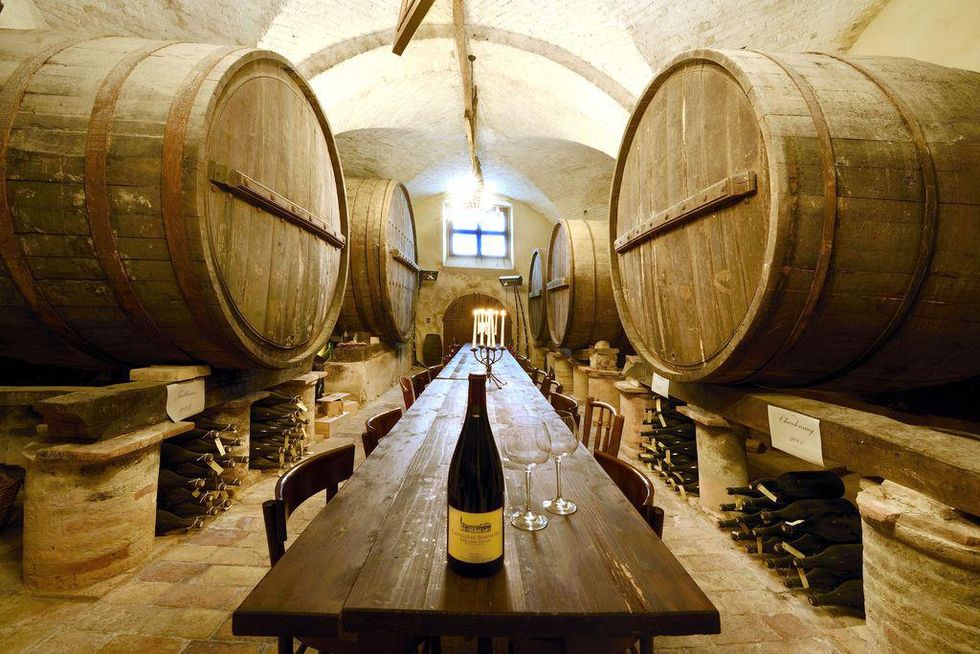 Photo: Courtesy of Castello di Semivicoli
Trips that resemble the mood of home will speak to Cancer. "Similar to Taurus, they're very into cooking and comfort foods, so they may enjoy places where they can eat well and feel at home," Bell says. "They won't want to do a ton of activities or go out late at night, and during the day they enjoy relaxing activities—nothing too stressful."
Where to Travel: Abruzzo, Italy
Abruzzo checks off all the boxes of a Cancer-approved travel destination: it's bursting at the seams with comfort food, it's less tourist-driven than other Italian cities such as Rome or Venice, and it's fueled by relaxing activities such as wine cellar visits and cuisine classes. Pay a visit to Castello di Semivicoli, a 17th-century baronial palace that values slow tourism and offers exclusive tastings of Masciarelli wines in unique atmospheres, like the barrel room. On the very important food front, the Abruzzo region serves up mouthwatering classics including Spaghetti all Chitarra, Sagne, and Arrosticini.
Leo (July 23 - August 22)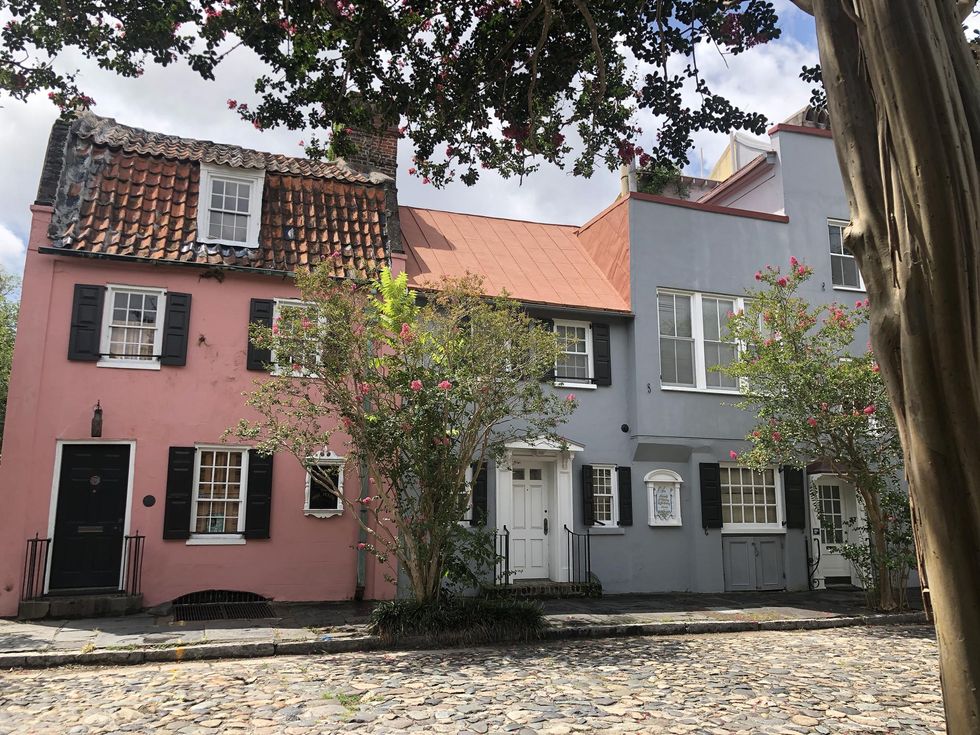 Photo: Nicole Kliest
Vibrancy is key when picking a travel destination for this sign. "Leo wants to go on a trip that is amazing to photograph, because they will want to post live updates and pictures of where they are on social media," Bell says. "They may also be drawn to warm, vibrant places that have a lot of color and character." And because Leos are very creative, she adds, "they may want to go to a city or destination that has an arts scene or unique shopping."
Where to Travel: Charleston, South Carolina
Settled in 1670, Charleston is among the oldest cities in the United States and was home to at least 29 distinct groups of indigenous tribes for thousands of years prior (a handful of which are still active and present in the state). Leos will love a walking tour of the old port city's distinct architecture and hidden alleyways. You won't go hungry (or thirsty) while in town thanks to a spate of enticing options like Bar Vauté, a newly-opened bar located in the iconic 1 Broad Street building that dates back to the eighteenth century and is the only below-street-level bar in town. For classic Charleston charm, stay at HarbourView Inn. The waterfront property is located in the historic district and recently underwent an interior refresh by designer Jenny Keenan. Also not to be missed: a trip around town with Gullah Tours, which celebrates and explores the rich history and contributions made by Black 'Charlestonians.'
Virgo (August 23 - September 22)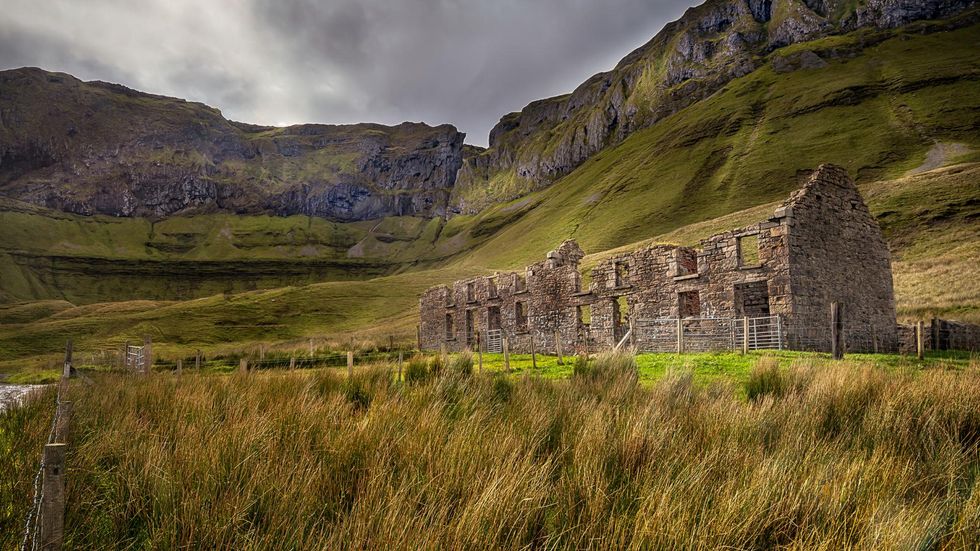 Photo: Courtesy of Crafted Ireland
Virgo's habitual nature comes into play when picking a trip. "Virgo likes to follow a set routine every day and this is no different when they go on vacation," Bell says. "They like to plan out every single detail of a trip and they may prefer to go to destinations where there's a lot of sight seeing or visiting historical places." In other words, They may get restless or nervous if they're just lying around on the beach all day.
Where to Travel: Ireland
Virgo's need to meticulously outline a trip will be warmly welcomed in a place like Ireland. This cultural hub offers a touch of everything including bespoke culinary experiences, outdoor adventure, a taste of luxury, and deep-seated cultural tradition. And even thought his English-speaking country is in close proximity to the U.S., it remains less crowded with tourists than other European destinations like France or Spain. For an authentic, locals approach, hand the reigns over to Crafted Ireland—a team of experts who will creative a bespoke itinerary to ensure you visit the real Ireland.
Libra (September 23 - October 22)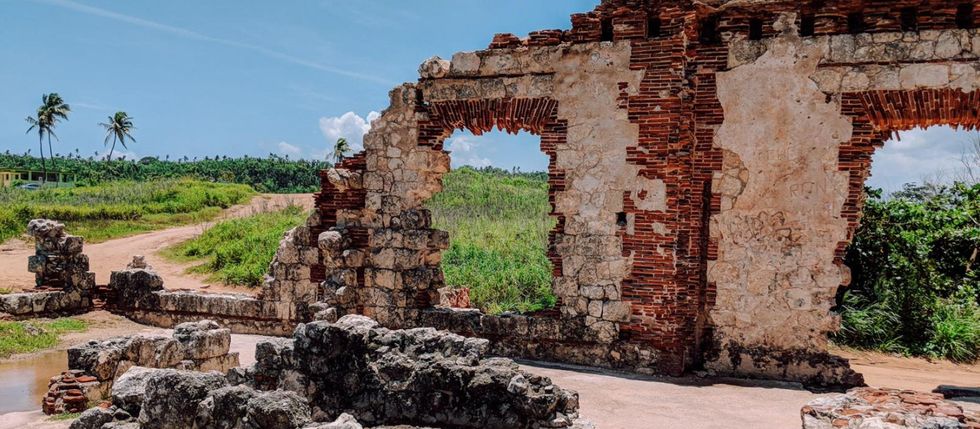 Photo: Courtesy of Discover Puerto Rico
"Libra is the sign of partnerships, so it's doubtful that they travel alone that often," Bell explains. "They may like romantic destinations that are picture perfect, or they may want to visit cities that have art and culture; they would like to go to museums or gardens." And because Libra is also an adventurer, Bell adds that they may like to visit a city and take day trips from there to visit other off-the-beaten-track places.
Where to Travel: Puerto Rico
If it's art, culture, and a romantic destination that you seek, dear Libra, go for Puerto Rico. Make San Juan your home base and check into the O:LV Hotel, a design-forward hotel that's essence is distinctly opulent—balcony suites, a multi-tiered rooftop pool, a Rolls Royce that transforms in a DJ booth and Champagne bar (yes), and plenty of black-and-white marble. Snazzy accommodations aside, other picturesque spots in town include a hike in El Yunque National Forest and a lazy, Piña Colada-fueled stroll around Old Town San Juan. If you're interested in a day trip, book a private boat trip to Culebrita, a small, uninhabited island that looks like a film set.
Scorpio (October 23 - November 21)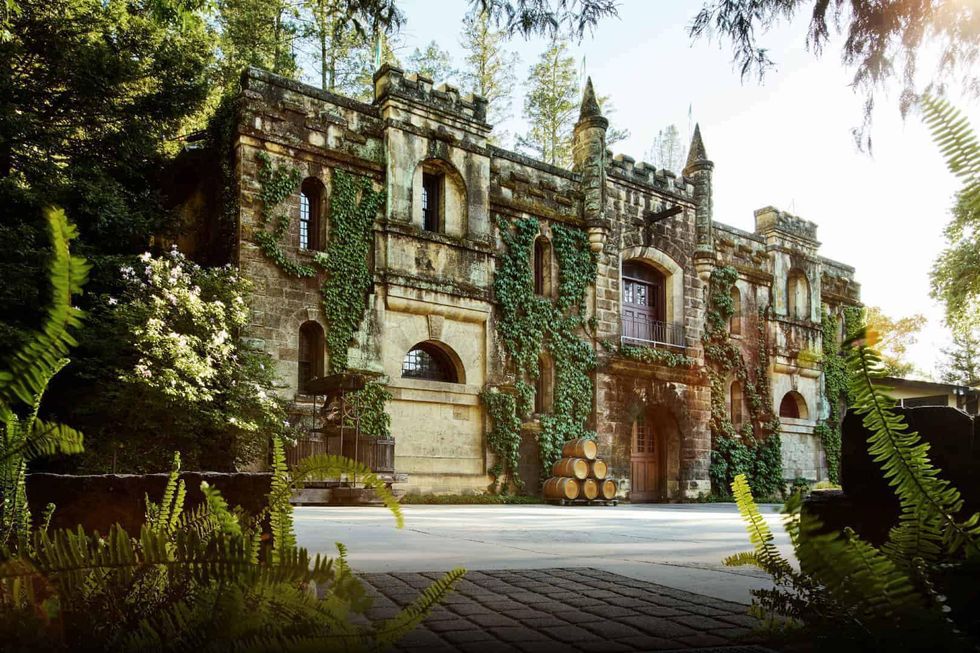 Photo: Courtesy of Visit Calistoga
Privacy is a top priority for Scorpio when searching for a travel destination. "They may want to visit somewhere secluded away from all of the tourists," Bell says. "The last place you will find them at is somewhere that's all over instagram." Another attribute of Scorpio is their tendency to deep dive. "They're intense researchers and they love to know all of the facts behind a certain place or situation, so they may like to visit areas where major historical events took place."
Where to Travel: Calistoga, California
You may not think 'away from all the tourists' with the mention of Napa Valley, but Calistoga is a small city in this region that can be thought of as lesser-known. Scorpio will appreciate this quaint vibe while taking in the landscape's beautiful views and award-winning wines. As for the historical events, Chateau Montelena is an obvious choice. This storied winery (first founded in 1882) was rated as the top white wine at the legendary 1976 Judgement of Paris tasting. You can still visit this 19th-century stone structure for a taste of history and fine wine.
Sagittarius (November 22 - December 21)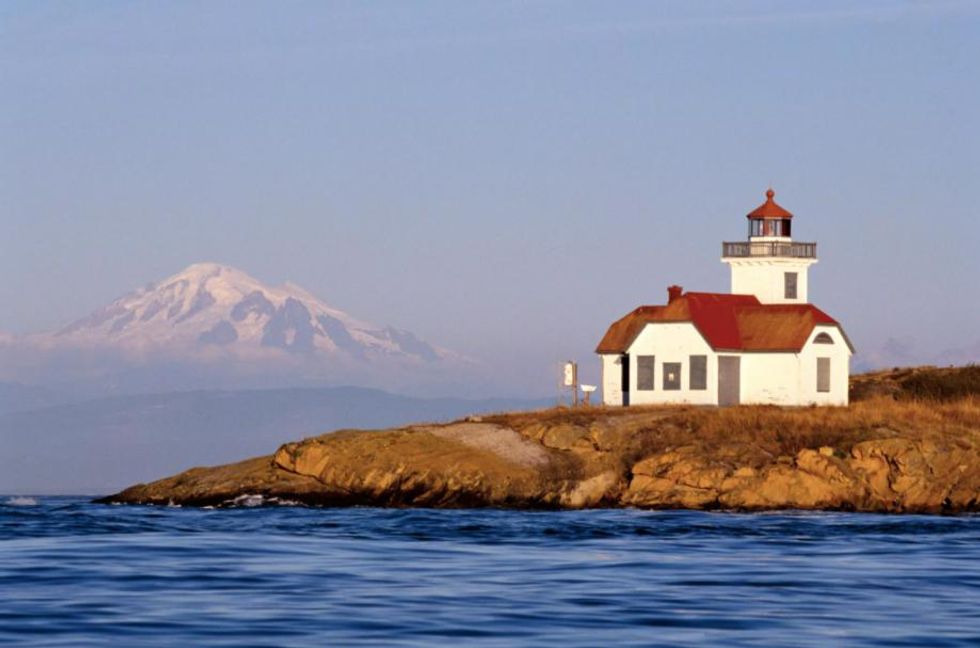 Photo: Courtesy of San Juan Islands Visitors Bureau
Sagittarius is no stranger to adventure. "They're the world traveler of the zodiac," Bell says. "They like to go to faraway places that no one has tried out before, and they will stay there for longer, like a few weeks or a month, to get a full picture of what the place is like." Sagittarius are more likely to take a risk and go somewhere random, she adds. "They get kind of restless, so they may need a trip or vacation that has a lot of active activities. I would also say they're the sign most likely to backpack through a country."
Where to Travel: San Juan Islands, Washington
An outdoor adventure to Washington State's breathtaking San Juan Islands is right up Sagittarius's alley. There are 172 islands (San Juan Island, Orcas Island, and Lopez Island being the three most populous and ferry served) and each one offers its own unique activities and accommodations. There are few places in the world where you can spot an Orca Whale, go kayaking, do a vineyard wine tasting, stay at a bed and breakfast next to a farmer's garden, paddle your own kayak, and hike up to a historic lighthouse for a picnic. In other words, put on your walking shoes.
Capricorn (December 22 - January 19)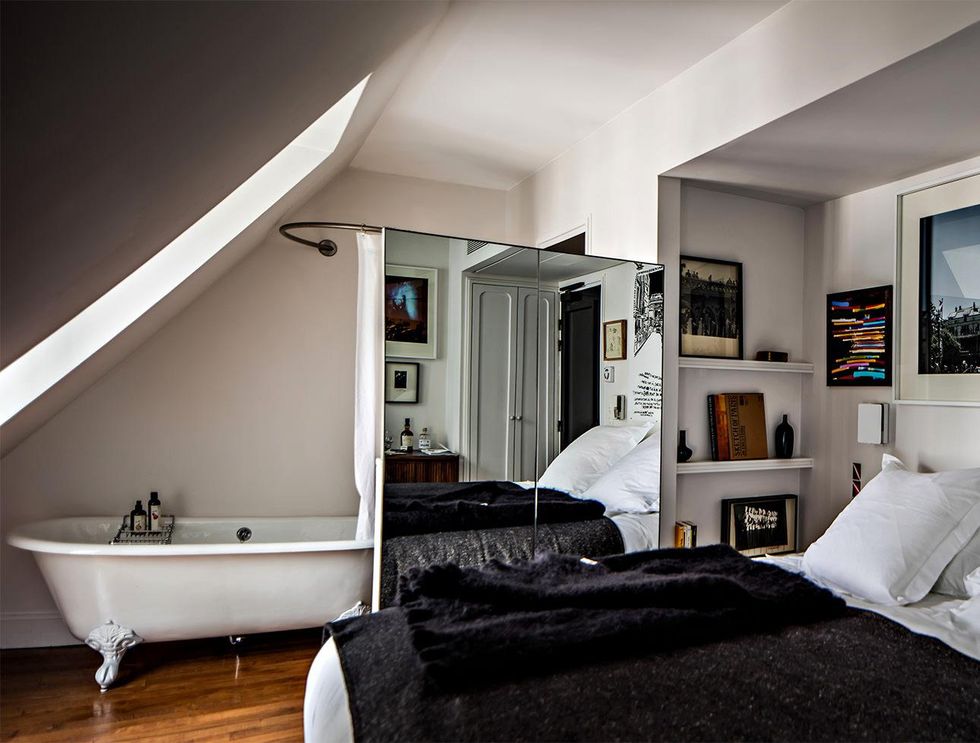 Photo: Courtesy of Le Pigalle
You can expect a traditional approach when it comes to Capricorn. "They may have their favorite cities and countries that they like to return back to over and over again," Bell says. "They also like classic destinations like Paris or Rome, where they know exactly what they're going to get." Bell explains that Capricorn craves structure, "so they may need to stick to a solid schedule and have a good idea of what sites they need to see and what restaurants they want to go to."
Where to Travel: Paris, France
It doesn't get much more classic than The City of Light. Capricorn will thrive in France's capital and even if they've been a half dozen times, each trip can feel unique depending on which arrondissement you choose. This time around, stay in Pigalle for its trendy restaurants, vintage shops, and the beloved Musée Gustave Moreau. Book a room at Le Pigalle to appreciate the rooms decorated in the style of the area, known as Nouvelle Athènes. Inside, you'll find a curation of book, souvenirs, second-hand furniture and other objects that give this boutique hotel its neighborhood charm. Once you've sufficiently explored the area, take advantage of Pigalle's location on the southern slopes of Montmartre and make your way up to Sacré-Cœur to enjoy the sunset with a bottle of French wine and fresh cheese on the church steps.
Aquarius (January 20 - February 18)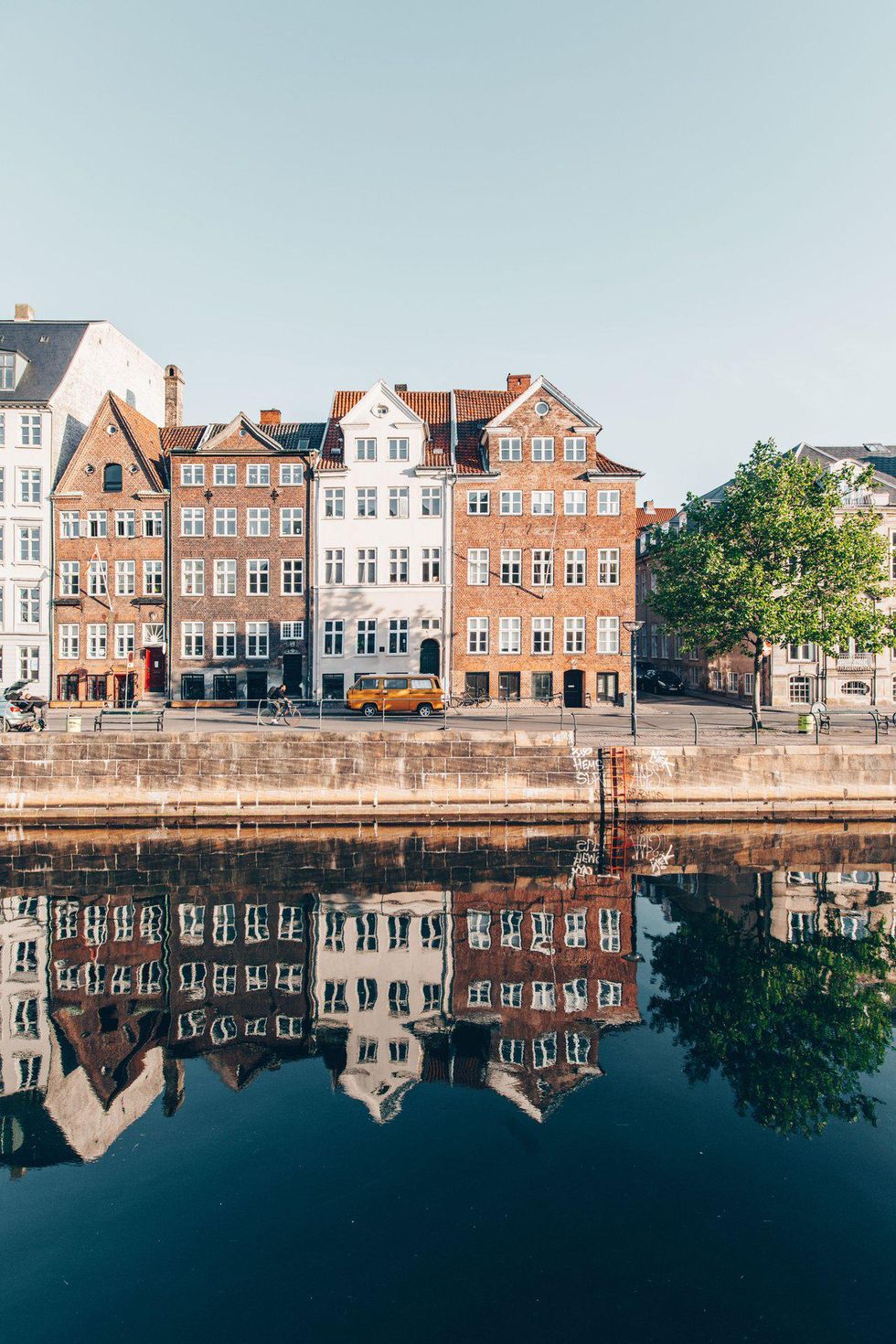 Photo: Courtesy of Astrid Maria Rasmussen
A hallmark of Aquarius travel style is independence. "Aquarius goes against the grain and usually does their own thing when it comes to vacation," Bell says. "They like to have a lot of freedom so they may like taking solo trips every now and then." And because Aquarius is an air sign, they're thirst for knowledge comes into play. "They like to be the first people to discover a new place so that they can come back and tell everyone about it," she says. "They also like to learn new information and keep their minds occupied. So, anywhere they can visit sites and learn."
Where to Travel: Copenhagen, Denmark
This Danish city is a no-brainer for independent travelers like Aquarius. The destination offers a balanced mix of history, cuisine, architecture, and green living. Coco Hotel is a new boutique property dreamt up with elegant minimalism in mind (think custom furniture and woodwork made with local artisans and unique art in every room) and is known for its ambitious sustainability initiatives. Aquarius will be able to fill their itinerary with must-see stops like the historic maritime Christianshavn area, UNESCO World Heritage site Kronborg castle, and a stroll around Hans Christian Andersen's iconic haunts. Also worth noting, Copenhagen is best explored by bicycle, so be sure to locate rental locations and enticing routes.
Pisces (February 19 - March 20)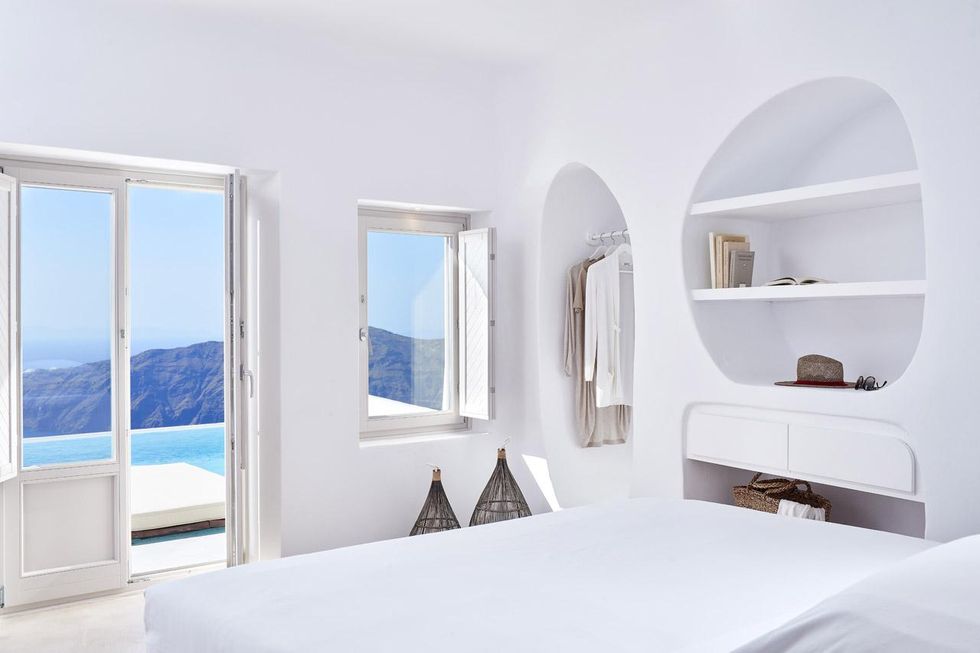 Photo: Courtesy of Astra Suites
A slowed-down pace is key for this water sign. "Pisces takes on a lot of other people's energies, so when they go on vacation they need it to be somewhere calm and relaxing," Bell says. "They may like to be by water, like a lake or a beach, because it's very soothing to them." An overall 'chill' vacation that doesn't requiring rushing around trying to get to the next place is necessary. "They may also be drawn to mystical destinations; places that have a spiritual aspect to them."
Where to Travel: The Greek Islands
It's no secret that the Greek Islands offer unparalleled views of the Mediterranean, and despite their global popularity, stepping foot onto one of these exquisitely-tranquil destinations is perfect for Pisces. You can head toward an under-the-radar island for an off-the-beaten path experience, or opt for intimate boutique accommodations like Astra Suites in Santorini. The property's cliff location offers views of the picturesque village of Imerovigli as well as panoramic views of the volcanic caldera and the Aegean Sea. Enjoy a sip of Greek wine in one of their villas followed by a dip in the private swimming pool and open-air jetted tub.