The 7 Best Under-the-Radar Greek Islands to Visit
Travel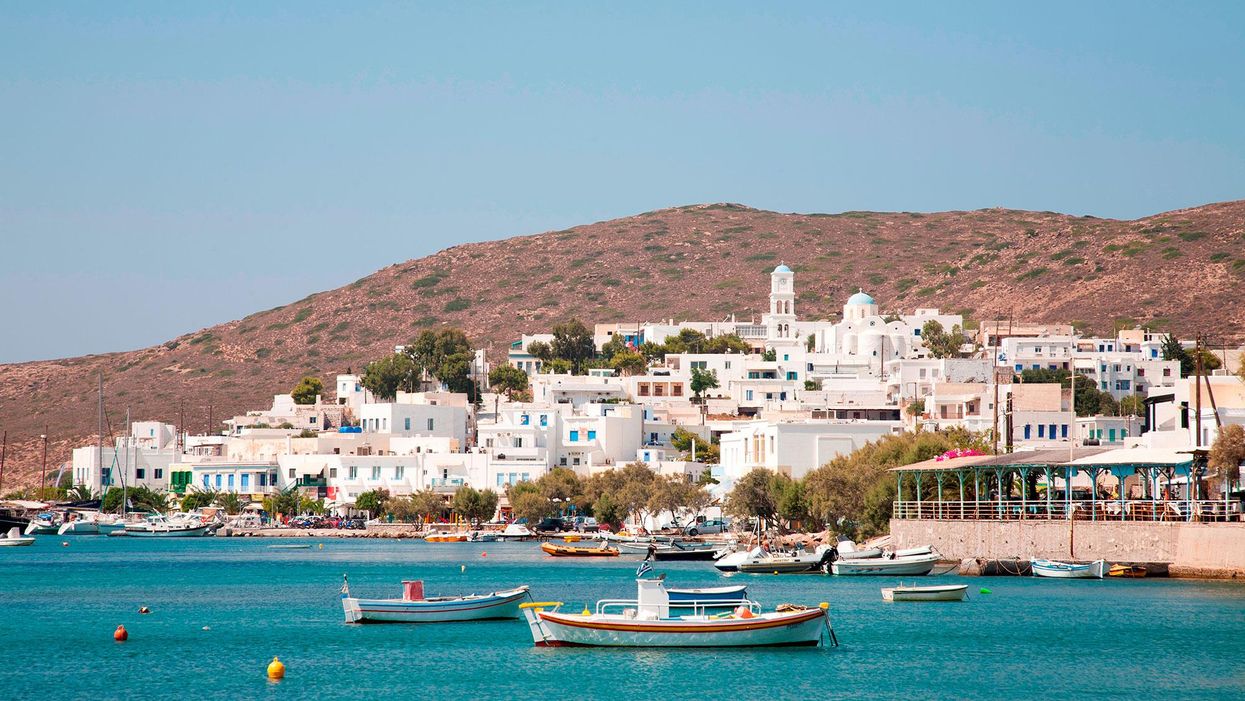 Believe it or not, there's more to the Greek Islands than Santorini and Mykonos. While between the two, you may feel like you've gotten your Aegean fix of white-washed walls and the epic beach and nightlife scene, the Cyclades have more to offer than these two tourist destinations. The thing you learn quickly island hopping throughout Greece is how different each island actually is. Each has its own character, its own soul, its own crowd, making it almost impossible to compare them. Whether it's beaches and blue waters, mountain treks, traditional Cycladic architecture or traditional Greek fare you're after, there's something for everyone here. Below, we've rounded up some of the best lesser-known islands in the Cyclades.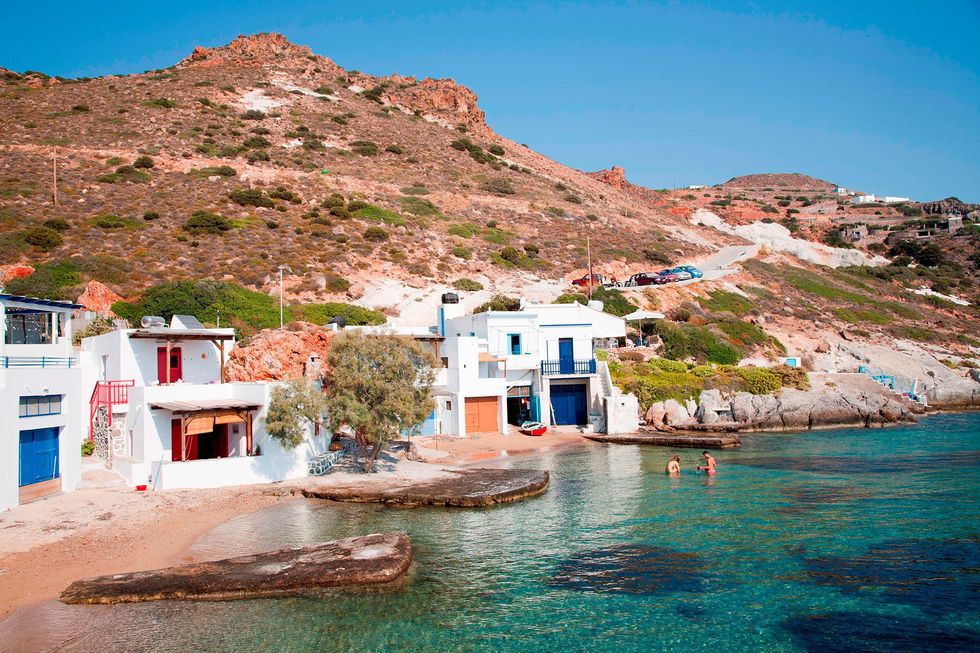 Milos, in all of its rustic, small-town charm, is unanimously beloved by locals and visitors alike. Its beaches alone—many deem them the best in the Cyclades—are reason enough to book a trip. Book your stay at Skinopi Lodge and spend your days exploring the many beaches, like Sarakiniko, Firopotamos, and Tsigrado (stop at O!Hamos for lunch after Tsigrado). You can also explore beaches like Gerakas or neighboring islands like Polyaigos by boat using Excellent Yachting. Beyond the beach, explore the winding streets of Plaka for a bite and glass of wine in town. End your day at Medusa in Mandarika for a sunset dinner or in the charming fishing village of Klima.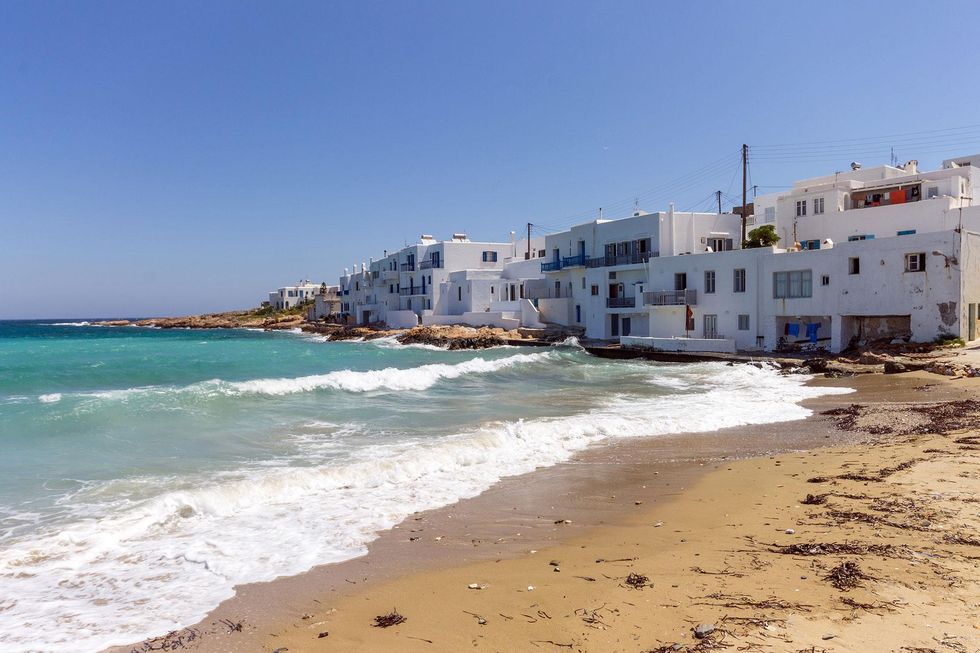 If you're looking for an island with nightlife, but one not quite as wild as Mykonos, Paros is the perfect place for you. Paros has its fair share of charming Cycladic villages, such as Parikia, Lefkes, and Marpissa, but it's most known for Naossa, a picturesque fishing village swarming with fresh seafood, energy, nightlife, and crowds (the good kind). While some prefer the organized beaches like Kolympithres and Santa Maria during the day, others may opt for the more local and rustic spots, like Kalogeros (eat at Charoula's Tavern or Kallitechniko Kafenio nearby) and Lageri (stop at Siparos for sunset dinner and cocktails afterwards). Rest your head at Parilio Hotel or Acron Villas, then take a 10-minute ferry to its sleepier sister island, Antiparos, for a brief but unforgettable stay at the newly opened Rooster.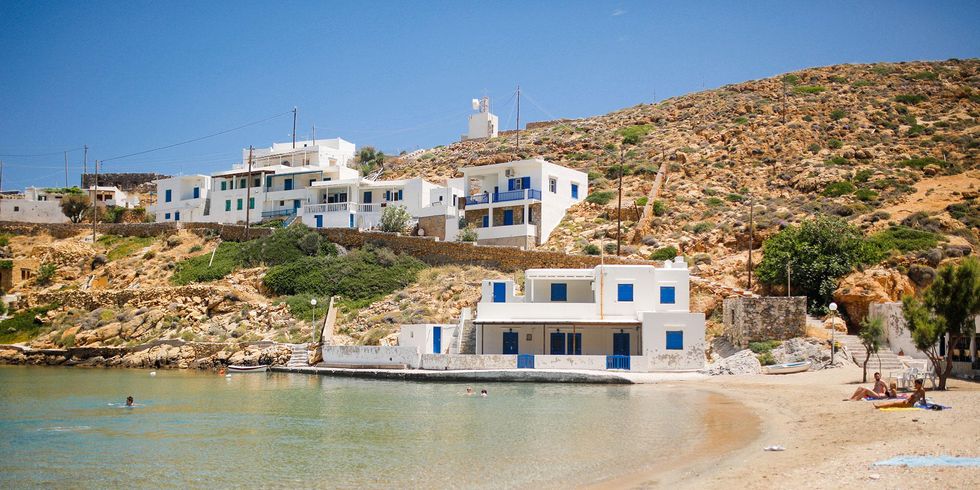 Albeit small, Sifnos is by far one of the Cyclades' most soulful islands, packed with all of the things you come to the Greek Islands for in the first place. It's an island where foodies will rejoice and off-the-beaten-path travelers will swoon. Anchor yourself at Verina Astra, then spend your days cruising down the winding cliffside roads to the best untouched beaches, like Seralia. Stay here for sunset and eat at the new beachside restaurant, Cantina. If it's an afternoon dip you're seeking, stop at the iconic Chrisopigi Monastery and take the stairs down for a churchside swim. Sifnos is known for its ceramics, and one of the best ceramicists on the island is Antonis Atsonios. Be sure to pay him a visit at his studio on Tsopos Beach in Vathi village. Finally, don't miss a meal at the island's most famous seafood restaurant, Omega3, and if you're looking for a break from seafood, head to Mamma Mia, followed by an evening out in the bustling village of Apollonia.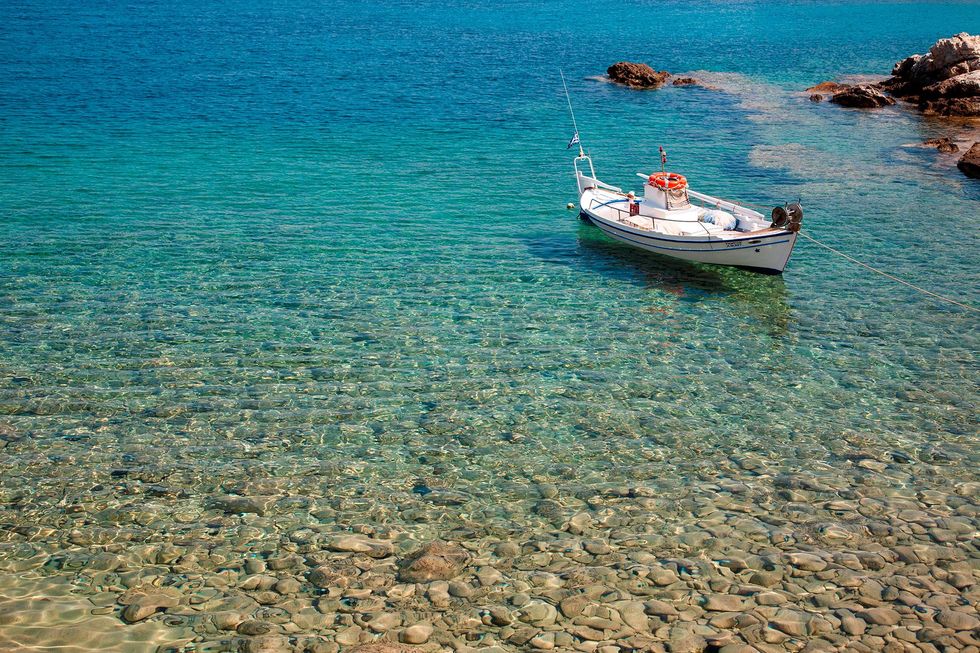 Travelers often visit Kimolos as a day trip from its larger neighbor Milos, but the tiny island has too much to see to simply squeeze into one day. It's worth staying a few nights at Psathaki or The Windmill Kimolos. If you're open to a more rustic accommodation, try The Elephant Beach House. Spend a day exploring Kimolos' picturesque village of Chorio, bustling with traditional tavernas, shops, and hotels. Next, be sure to visit the island's many unspoiled beaches known for their seclusion and crystal-clear waters, like Agios Georgios, Aliki, Kalamitsi, and Dekas, among others. Kimolos is the idyllic escape for those looking for untouched beaches, a charming coastal village, and some R&R.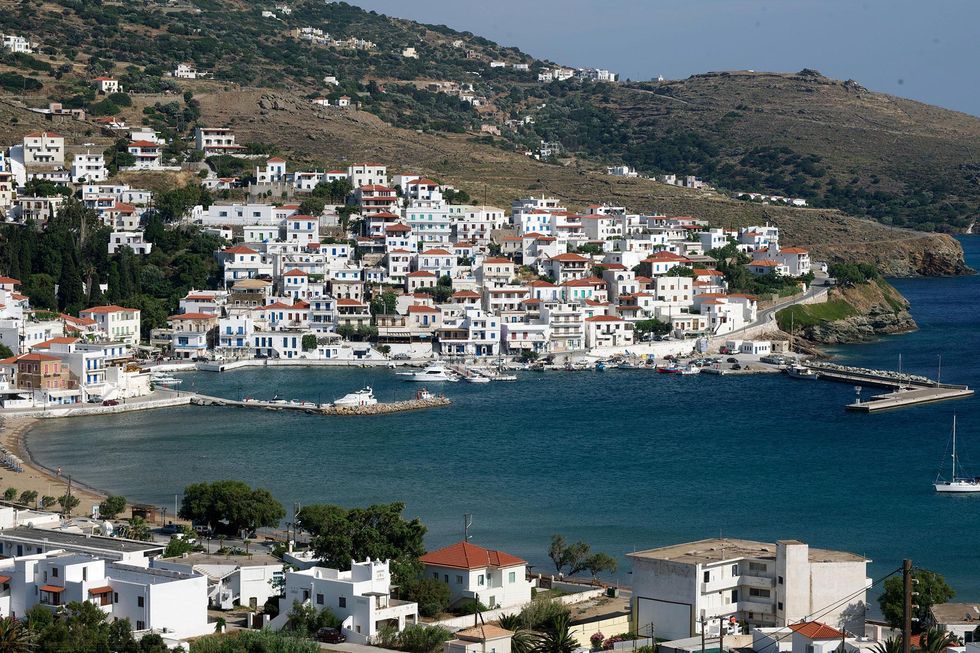 Due to Andros' close proximity to Athens (a quick two-hour ferry), it's becoming a more frequented island stop along the Cyclades, and rightfully so. Accommodations alone are reason enough to anchor here. Stay at Onar Andros for a proper hotel feel, or for a more soulful experience, book a stay at Mèlisses, a quaint B&B with a deep-rooted focus on gastronomy, cultural heritage, and a Mediteranean lifestyle. Explore the island's best beaches (of which there are many) like Achla, Plaka, Vlychada, Pyrgos, Vitali, and Apothikes. Andros is also a hiker's paradise as there is an abundance of lush valleys, scenic mountain peaks, and rivers to explore around Menites village. If it's traditional villages and tavernas you're after, you're also in luck. Get lost exploring the fusion of Venetian, Byzantine, and Ottoman architecture of the island's main village, Chora. Then end your day in the charming fishing village of Batsi, topped off with a seaside sunset and dinner at Agia Marina or Aegean Balcony.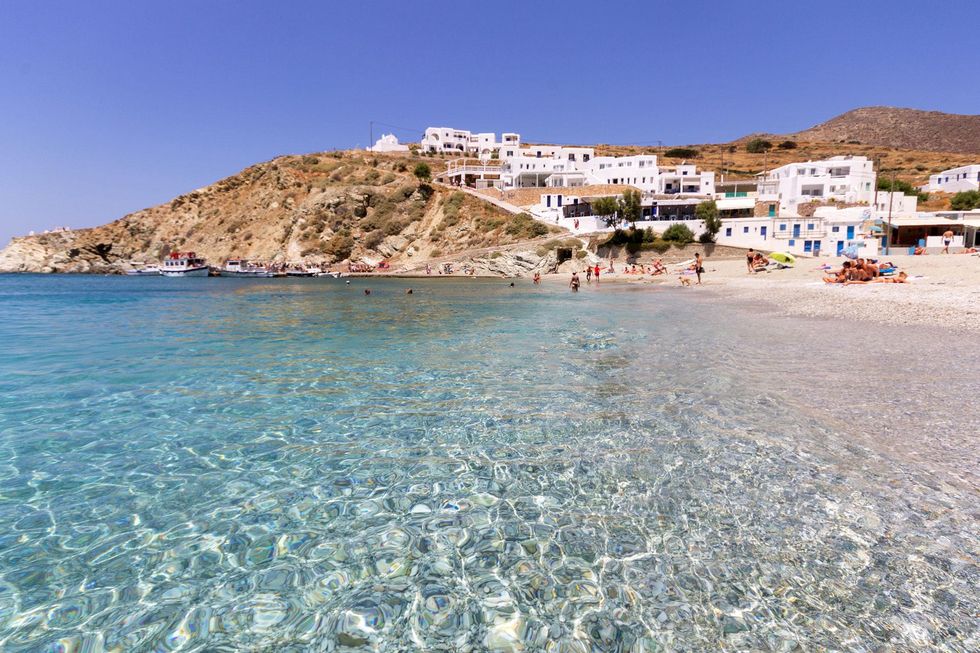 In Folegandros' neighboring islands, Paros and Santorini, you really have to dig to find the non-organized beaches, but secluded beaches with raw, scenic backdrops are the majority in Folegandros. Agali Beach is the most popular of non-organized beaches, but definitely worth a visit for the spectacular views, people-watching, and nearby tavernas. For less-crowded beaches, try Galifos (known as a nudist beach) and Livadaki. For the sunset, be sure to catch it at Fira Beach. During the day, spend time wandering the shaded streets of Chora, which are lined with lime trees and Bougainvillea. Get lost in time in the Kastro area, with beautiful medieval streets and traditional tavernas. If you haven't gotten enough of Chora, head to the church of Panagia, which is situated on top of a hill overlooking the village. Stay at Blue Sand Boutique Hotel or at Anemi Hotel.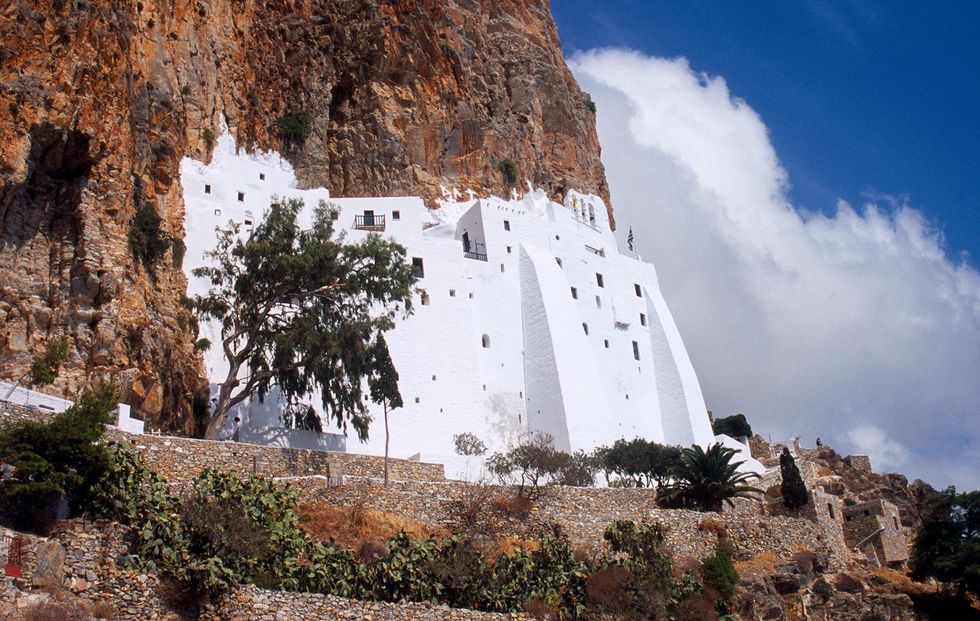 The ultimate hiker's paradise full of scenic surprises is Amorgos, the easternmost island in the Cyclades. Known for its dramatic mountains, Amorgos is full of hiking paths for all levels of adventurers that are clearly numbered and marked. Along the way you'll find a magnitude of historical sights, like the cliffside Monastery of Hozoviotissa, where you can hike down the path to Agia Anna Beach or visit the Kalotaritissa Shipwreck easily seen at Kalotaritissa Beach. Also head to the Troullos neighborhood in Chora to see the famous Amorgos windmills. Along with beautiful hikes, historical sites, and untouched beaches, Amorgos has the charms of any Cycladic island, with traditional Aegean villages such as Chora, Aegialis, and Katapola. The best place to stay is at Vorina Ktismata.