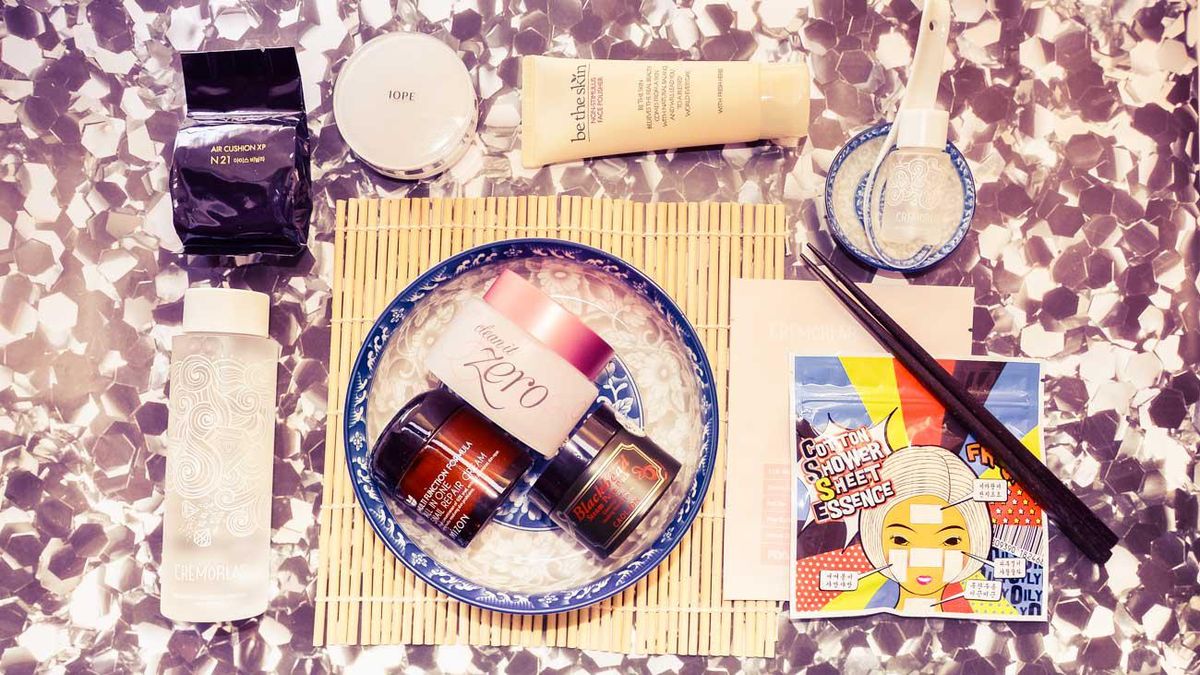 Skin
This K-Beauty Ingredient Is the Antioxidant Your Sensitive Skin-Care Routine Needs
Protection from free-radical damage is just one of the benefits of ginseng.
With so many product innovations and sparkling new skin-care techniques popping up at an alarming rate, it's easy for us to become lost in new ingredients and rituals that promise clear, supple, and glowing skin. Yet at the base of a proper skin-care regimen lives a few simple steps: cleanse, exfoliate, hydrate, moisturize, and protect with SPF and antioxidants. One of the most popular antioxidants is vitamin C, since it not only protects your skin from free radicals, but also lightens hyperpigmentation caused by acne scars or age spots. Now, unfortunately, vitamin C can be irritating to those with sensitive skin, meaning that you'll likely want to find an alternative if your skin is prone to sensitivity. Our favorite substitute? Ginseng.
Although ginseng is popping up in new products every month in our Western world, ginseng has been used for centuries in Korea for its seemingly miraculous skin-care benefits. Ginseng is an adaptogen, meaning that it helps to balance stress levels in your body when ingested. When topically applied, it works similarly. Ginseng is an excellent source of B vitamins (hello, niacinamide and panthenol!), which help to fade dark spots and balance the hydration and moisture levels in the skin and its barrier. This makes the ingredient ideal for those with stressed, acne-prone, or sensitive skin.
According to a 2017 article, ginseng "can prevent aging by inhibiting wrinkle formation and increasing moisture in the human skin," meaning that this ingredient will effectively plump the appearance of fine lines and wrinkles while preventing new ones from forming. Additionally, ginseng can help boost circulation within the skin, meaning that it ups the ante on collagen and elastin production. And, of course, ginseng is a fantastic source of antioxidants, meaning that while it's working hard to decrease hyperpigmentation, boost collagen and elastin production, and balance the skin's moisture levels, ginseng is also protecting against free-radical damage.
Since ginseng is safe to use for everyone, there is no adjustment period when trying out this new ingredient. Simply add it into your morning routine, and watch your complexion glow. However, as always, be sure to do a patch test before slathering any new product onto your skin.
Interested in trying this K-beauty ingredient for yourself? Here are a few products we love that include ginseng: