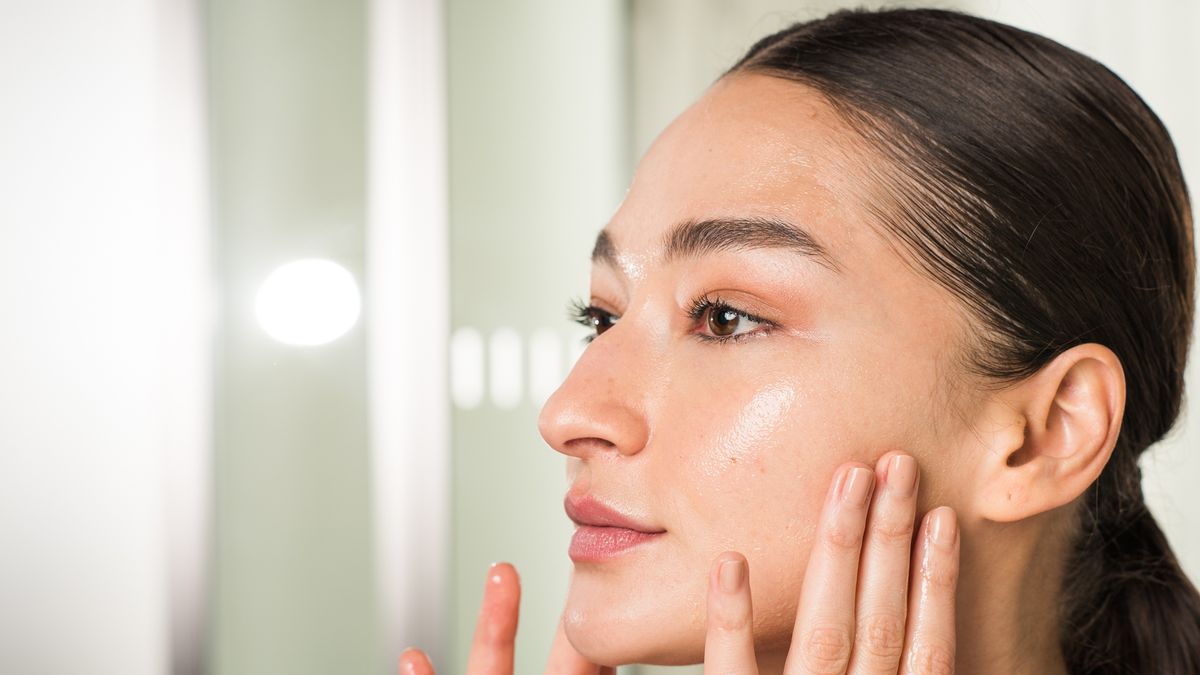 Skin
7 Fragrance-Free Moisturizers Perfect for Extra-Sensitive Skin
Banish dryness without irritation.
If you're a reluctant member of the
sensitive skin
club, we know how difficult winter can be for you. Lack of humidity, dehydration, frigid winds—it all seems to lead to redness and irritation. And on top of that, your selection of skin-care products can play a major role in how effectively you soothe those signs of unhappy skin. Synthetic fragrance in particular can cause a whole host of negative reactions and is high on the Environmental Working Group's list of potential irritants.
While not all products that contain artificial fragrance or perfume will directly cause your skin to freak out, it might be wise to avoid them altogether, especially in the colder months. That's why we're sharing seven of our favorite synthetic-fragrance-free moisturizers to help hydrate your skin, minimize water loss, and protect against environmental stressors. From drugstore cult classics to clean-beauty powerhouses, update your moisturizing routine with one of these sensitive-skin-friendly formulas.
---
While this cream has achieved a certain level of notoriety thanks to a beauty-obsessed crop of TikTok stars, derms and aestheticians have long sung its praises as a gentle option for sensitive skin. And while it has a rich texture, it's still non-comedogenic, which means you won't risk clogged pores for the sake of moisture.
Former beauty editor Julie Schott designed her line of skin-care products with one thing in mind—safe, non-irritating products that really work. Her clean moisturizer is free of fragrance, parabens, sulfates, and is also non-comedogenic for acne-prone skin. The bright yellow packaging is also just asking to be photographed.
This brand is deeply committed to clean formulation, which is why you won't find any synthetic fragrances in this moisturizer. The light, fresh scent is courtesy of limonene, linalool, citronellol, and geraniol, which are naturally occurring in essential oils. If you're looking to green up your beauty routine, this is a great product to kick off your journey.
If you're struggling with particularly dry skin this season, allow us to introduce this delightful whipped moisturizer, which leaves you with an especially soft texture—never greasy. The Amino-peptide complex II helps to boost skin elasticity and firmness for an effective addition to your anti-aging routine.
Battling bumpy skin and uneven texture? This gentle and fragrance-free moisturizer uses a blend of AHA, hyaluronic acid, and aloe vera to simultaneously smooth, hydrate, and soothe your skin. It's especially effective at locking in moisture for an all-day soft, supple complexion.
If you're new to the world of potent plant actives, this face cream might just revolutionize your beauty routine. With zero synthetic fragrance and a powerful blend of 55 plant actives, this moisturizer works hard to quench dry skin and protect against environmental damage. The founder, Harvard-trained dermatologist Dr. Macrene Alexiades, also has the clinical studies to back up the claims.
Another derm-favorite formula, this moisturizer is packed with the brand's signature prebiotic thermal spring water to soothe the skin and add a boost of protective antioxidants. Meanwhile, the added glycerin, a popular occlusive ingredient, seals the skin against water loss, and ceramide-3 boosts your lipid barrier for a bouncy, hydrated effect.