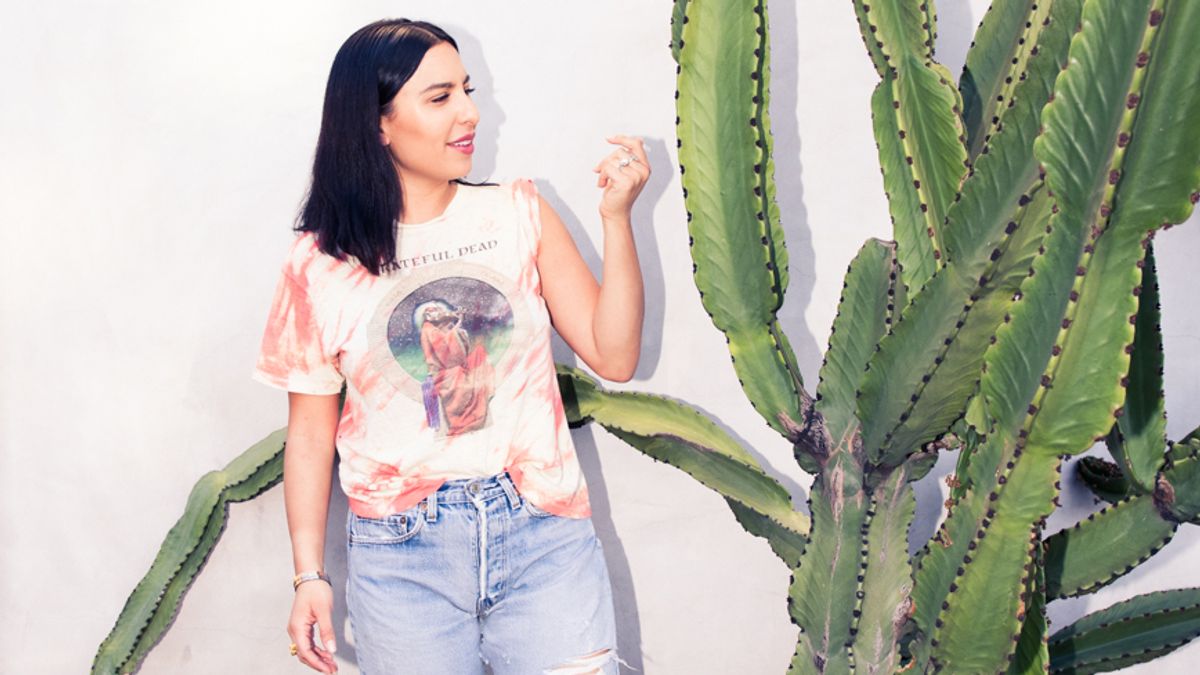 Skin
These plants know a thing or two about surviving the summer heat.
Skin care is unique to every individual. Each person has their own goal, whether that is to achieve a dewy glow or a blemish-free chin. But at the core of all our beauty routines is one central tenant: maintaining adequate hydration.
We already know about buzzy ingredients like hyaluronic acid and glycerin, but there are also plenty of topicals found in nature that can help us achieve that bouncy, dewy skin. You may not have realized it, but cactus is one such ingredient. These plants come from deserts, where a finite amount of rainfall occurs. Sure, it's something of a barren wasteland for us humans, but cacti do an exceptional job of surviving these types of harsh conditions. It may seem confusing to think of a plant that lives in such a dry environment can help hydrate your skin, so we turned to an expert for some advice. Board-certified dermatologist 
Dr. Jessie Cheung
of Cheung Aesthetics and Wellness explains why cactus may just be the best occlusive—aka something that prevents water loss—for your skin.
Given the climate in which cacti live, they naturally retain much of their water to survive. Says Dr. Cheung, "Imagine all the antioxidants and hydration that a cactus needs to survive in the harsh desert environment." This explains why cacti have such thick skins; without an almost impenetrable membrane, any water or antioxidants that a cactus would pull from either the ground or the small amount of rainwater throughout the year would otherwise evaporate, leaving the plant dehydrated and unable to withstand the dryness of the desert. That is why there is a jelly-like substance inside a cactus which contains a concentration of moisture and high levels of antioxidants that help the plant survive.
Now, how do these ingredients work on our skin? Dr. Cheung explains, "Cactus, most commonly prickly pear cactus, is rich in essential fatty acids, which help maintain the skin's lipid barrier and lock in moisture." She also explains that cacti include betalains, which are natural antioxidants, "to protect from the sun and free-radical exposure that breaks down collagen and causes wrinkles." Furthermore, the high levels of vitamins E and K found in cactus help to brighten the skin and maintain hydration throughout the day.
Many different cacti survive the heat of the desert, but there are a few varieties you should be looking for in your next skin-care purchase. "Cactus flower and cactus water [are] rich in vitamins and minerals [to help maintain] hydration," says Dr. Cheung. Furthermore, prickly pear cactus and cactus seed oil contain incredibly high levels of antioxidants to protect the skin from the
oxidative effects of free-radical damage
. She also reveals that "aloe helps decrease inflammation and helps to retain moisture" in the skin, which is why it is ideal to use when treating a sunburn and to calm any lingering irritation.
---
Here are a few of our favorite skin-care products that contain cactus: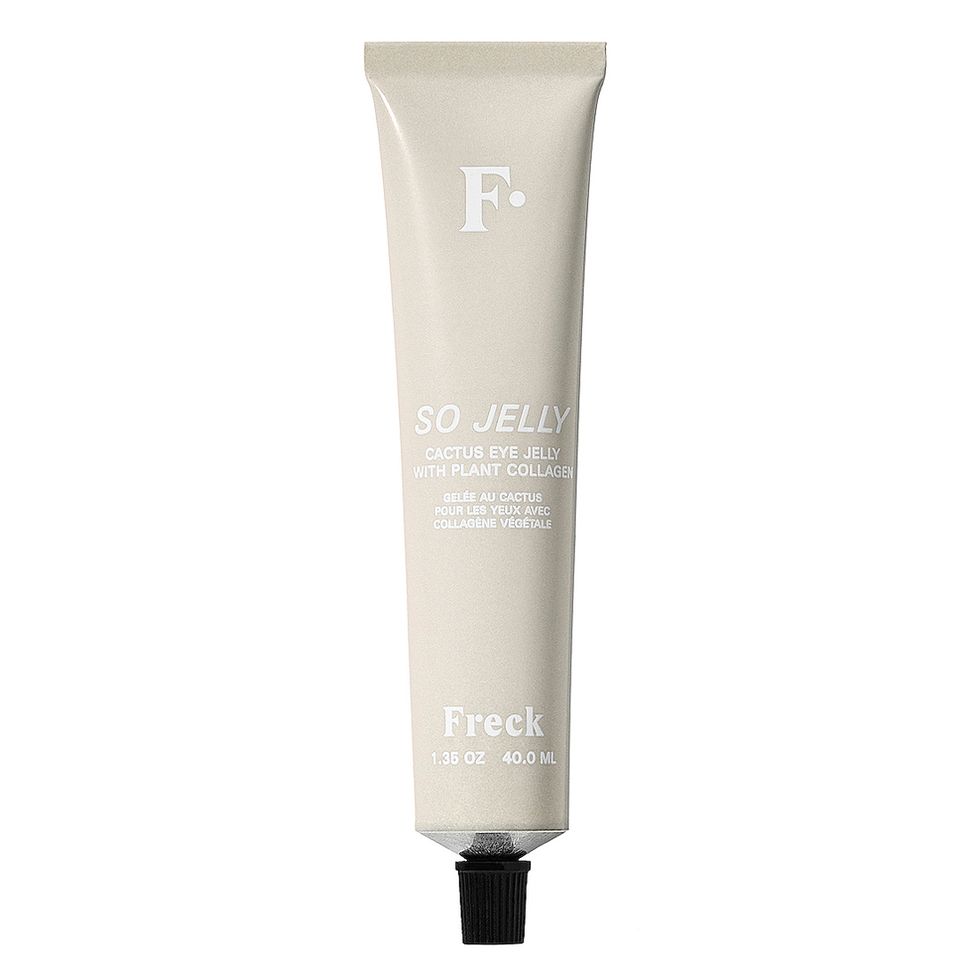 This eye jelly contains cactus flower extract, which delivers a surge of water to the skin. The added plant collagen reduces the appearance of fine lines and wrinkles, resulting in an eye area that is plump and smooth. This product's consistency is quite thin and jelly-like, making it perfect for a lighter summer skin-care routine.
This new cleanser by Herbivore is just what the doctor prescribed for cleansed and hydrated skin. It contains surfactants that strip the skin of any excess oil or dirt, while hydrating ingredients like rose water, tremella mushroom, and aloe all work to leave skin feeling clean and supple, never tight or dry.
If you are looking to add a face oil to your daily routine, consider this one. This oil contains prickly pear, which is rich in antioxidants that protect the skin from free-radical damage. It also contains antioxidant-rich vitamin C, jojoba, and sunflower oil to provide the skin with moisture.
Hydrating mists are crucial for maintaining supple and glowing skin. This mist contains skin cactus flower extract, which works to deliver hydrating vitamins and minerals. Pro tip: Keep this in the fridge for days when both hydration and cooling are necessary.
This body wash works to gently cleanse the skin with botanical oils and butters while simultaneously reducing any inflammation in the skin with the added aloe vera. A bonus: The woodsy scent of this body wash transports us to a tranquil hike through the Pacific Northwest.
We recommend using this mask in the morning so that the added cactus water preps the skin with hydration for the rest of your routine. At the same time, vitamin C delivers antioxidants to the skin that help to protect it from environmental stressors.
This bar soap is ideal for people with dry and stressed skin. Blue agave is rich in glycolic acid, an ingredient that works to gently exfoliate dead skin, revealing a clear and dewy complexion underneath. Coconut water and cactus water both work to deliver loads of hydration to replenish water levels in the skin.
This moisturizer is an excellent choice for those looking to delve into a natural skin-care routine. Bakuchiol is a gentle alternative for retinol, an exfoliating derivative of vitamin A that may be too intense for people with dry or sensitive skin. It works to eliminate dead skin cells while squalane and aloe vera work to replenish the skin's hydration. Its whipped texture makes it ideal for a lightweight skin-care routine.
This sheet mask is a classic for anyone looking to up their skin-care game. With ingredients like glycerin, prickly pear extract, and aloe, this is the ideal mask for a dose of hydration to lackluster skin. We recommend using it anytime, but we find ourselves reaching for this mask midday for a skin-care pick-me-up.