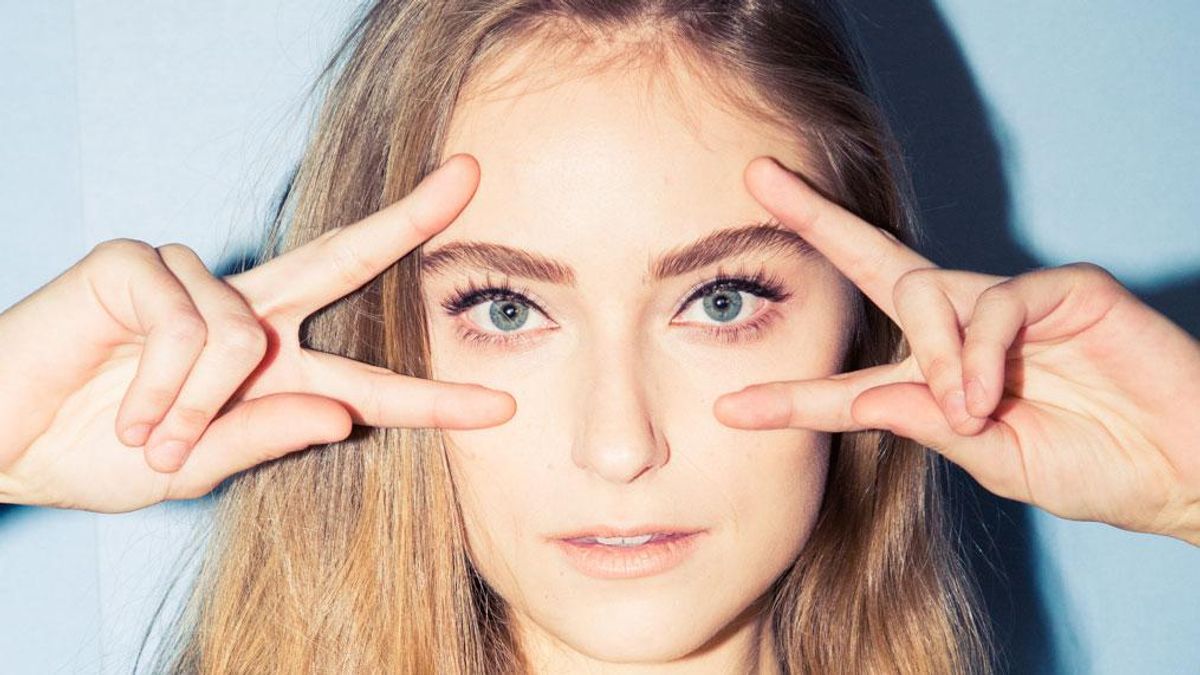 Skin
Could Eye Cream Be the Cause of Your Under-Eye Puffiness?
Aesthetician Rowan Hall-Farrise says yes.
You wake up on a Saturday morning and there it is; traces of last night's cocktails are written all over your face. Your fine lines and wrinkles look more pronounced, zits are beginning to crop up along your cheeks, and there's puffiness around the eyes. Of course, the natural response is to do a face mask and slather on an eye cream. Now, we support your decision to do a face mask after an intense night out, but applying an excess amount of eye cream might actually be the one thing that is, despite your best efforts, keeping your eyes puffy throughout the day. Rowan Hall-Farrise, global educator at QMS Medicosmetics, gives us the scoop on what exactly happens to our under-eyes when we go overboard with the eye cream.
The Relationship Between the Eyes and Eye Cream
Before getting into the nitty gritty of what happens when we apply too much eye cream, it's important to first understand how eye cream interacts with the skin around the eye. "The skin around your eyes, the lower and upper lid, is like tissue paper. So when you put [a corner of a] tissue paper in water, it will absorb up [past the point where the tissue was submerged]. That's exactly the same with the under-eye area; the ingredients will absorb up," explains Hall-Farrise.
What's So Bad about Excess Eye Cream, Anyway?
While tissue paper has the ability to drip off any excess moisture, your under-eyes don't have a drainage system that's strong enough to remove excess product quickly. "There is little natural drainage in the lower lid, and anything heavy sitting there can absorb into the skin, leading to puffiness and drainage blockage," says Hall-Farrise.
There's also significant long-term havoc that a heavy eye cream can wreak on your skin. "Product can sit and go stagnant in the lower lid, which can cause chronic puffiness when there is too much consistent weight to the area," says Hall-Farrise. This can weigh down the lower lids permanently, which can also drag the upper lid down as well. The only remedy for that is a trip to the plastic surgeon's office.
Too thick of an eye cream can also clog your pores. "If you're using a lot of eye cream and not cleansing or exfoliating properly, the pores can end up becoming clogged and keratin can build up that can cause milia," explains Hall-Farrise. Unlike other blemishes in the skin, milia doesn't go away on its own and should only be extracted by an experienced professional.
So Should We Just Get Rid of Eye Cream Altogether?
Don't throw away all your eye cream just yet—there is a way to reap the skin-care benefits of an eye cream without doing damage to your skin. Unless you have particularly dry and flaky under-eyes, a gel- or water-based eye cream or an eye serum should suffice in both your morning and evening routines.
QMS Medicosmetics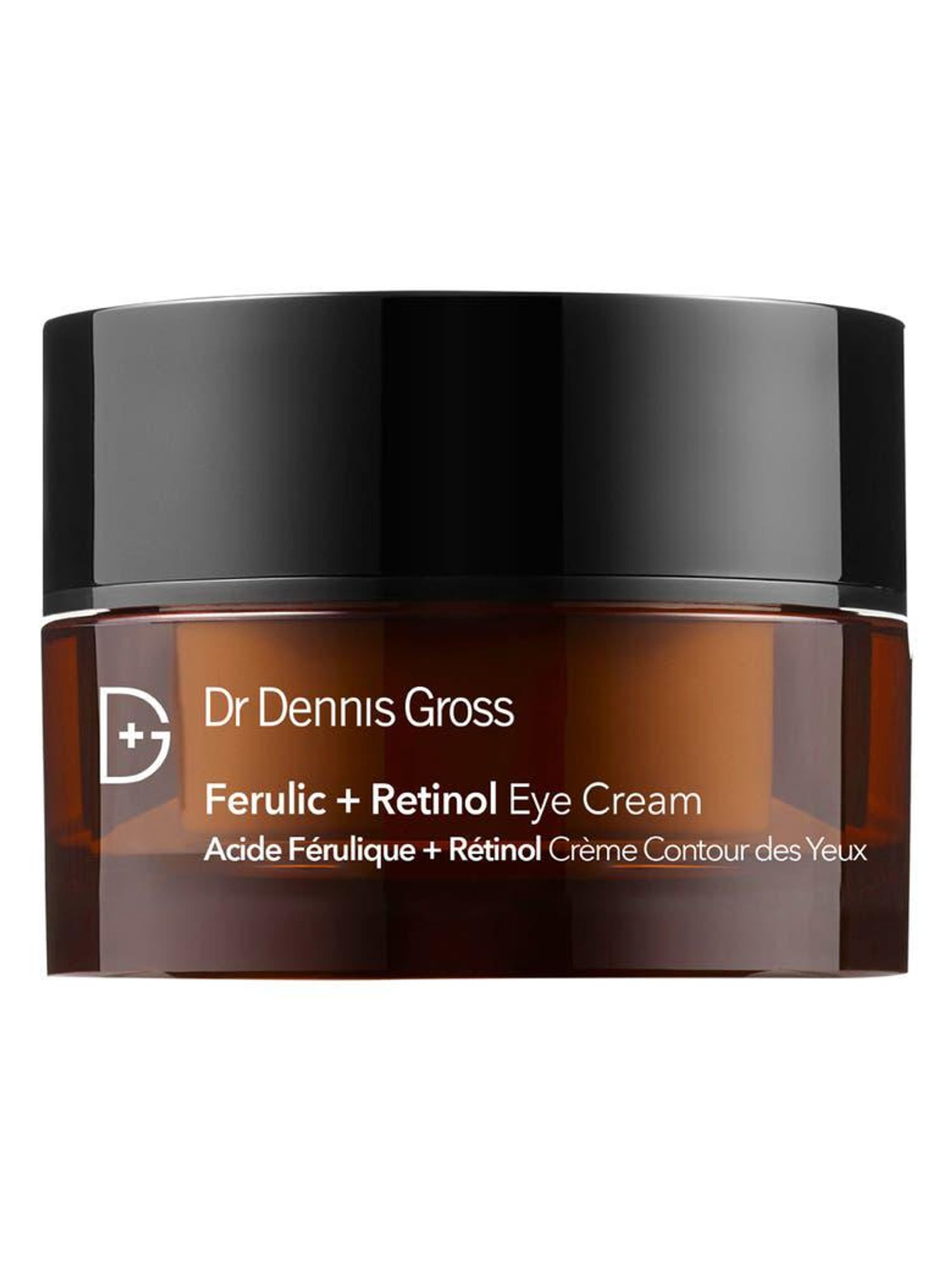 Dr. Dennis Gross Skincare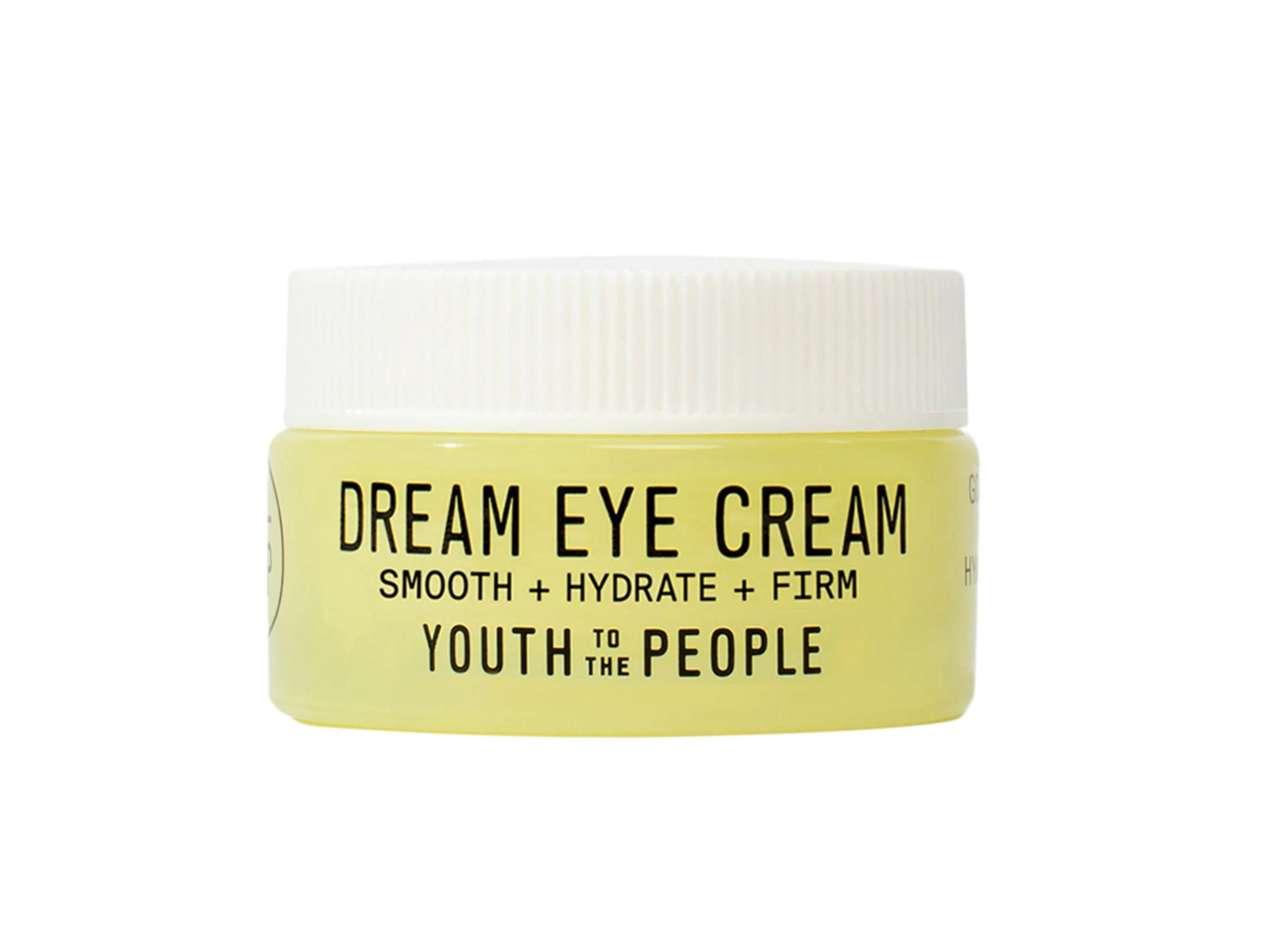 Youth To The People
According to Hall-Farrise, the way you apply your under-eye product is very important to keep in mind. "I use a rice grain amount between two fingers, and I use my fourth finger since it has the lightest touch," she says. "I start at the outer eye and bring my eye cream all around the orbital bone." Since the eye area is highly absorbent, the product will naturally travel from your orbital bone to the lower and upper lids, ensuring a surge of moisture to the area with as little damage as possible.

Also, don't be afraid to use your hands or tools for a quick massage to help decrease puffiness. "If I'm feeling particularly puffy, then I come in with my fingers and work in a wave movement on my orbital bone, drawing smooth, tiny waves from the inner corner to the outer corner," says Hall-Farrise. "That helps a lot with puffiness." And if you're feeling like a spa day is in order, ice globes and gel eye masks will surely provide a luxe, cooling feeling while banishing any trace of puffiness.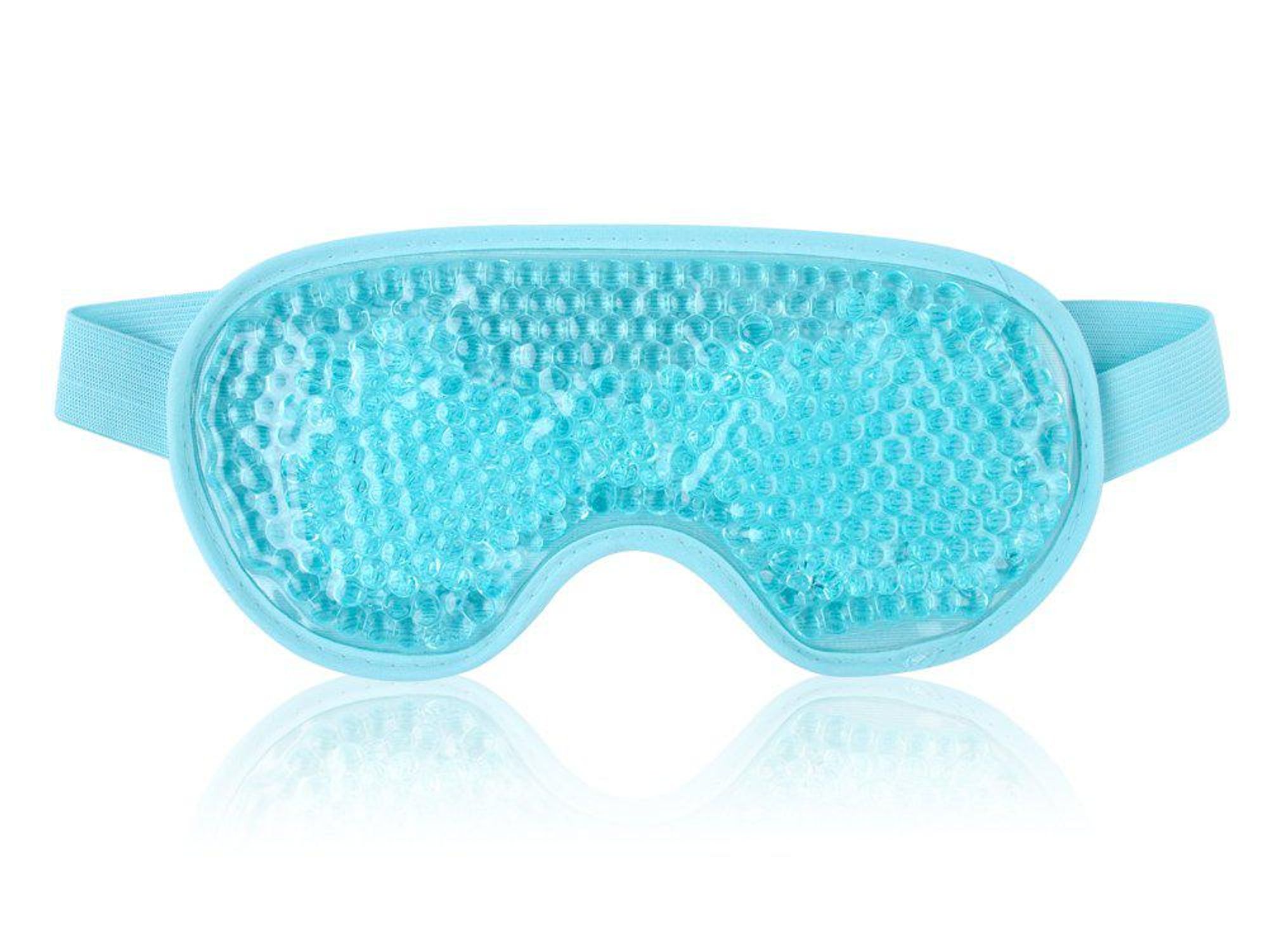 Newgo