Fine Lines and Wrinkles Are No Match for These Retinol Eye Creams
Experts reveal how to use them safely without causing undue irritation.
Skin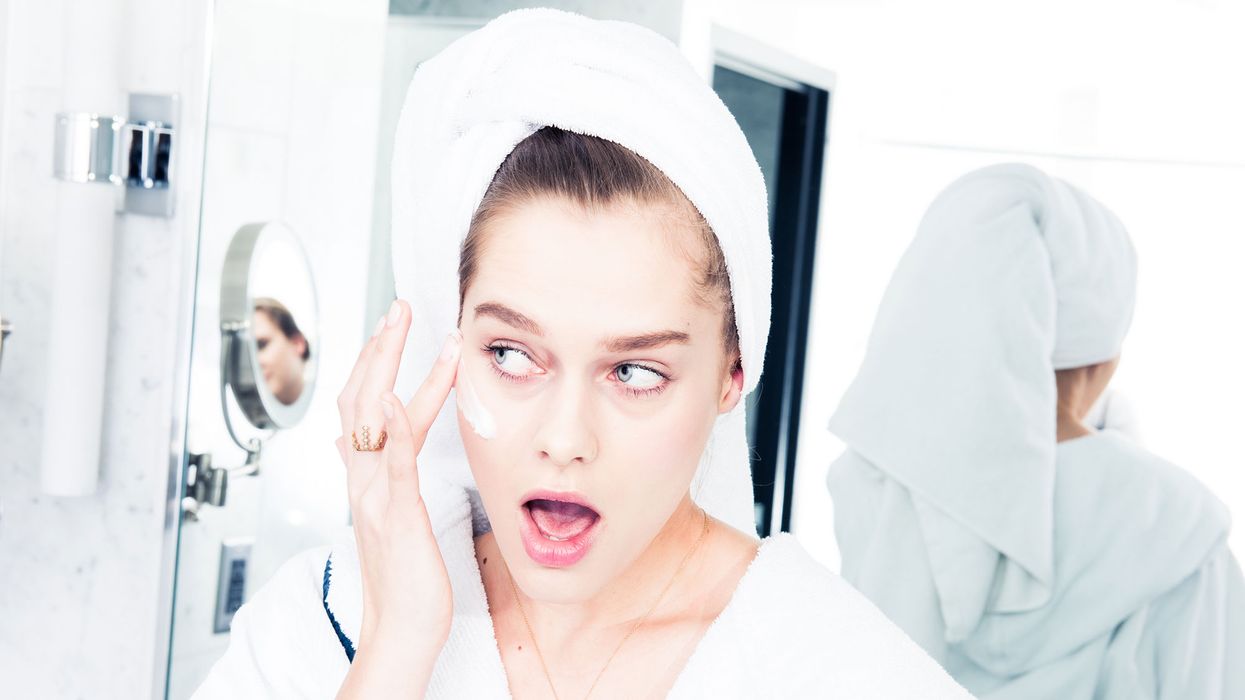 Whether you are battling fine lines and wrinkles with an over-the-counter product, or are trying to abolish cystic acne with daily doses of a prescription like Tretinoin,
retinoids
(and their many forms) are one of the most crucial ingredients to incorporate into a healthy and effective skin-care routine. In terms of it being a powerhouse in the anti-aging arena, this derivative of vitamin A accelerates the cell turnover process, helping to bring forth youthful and clear skin that had been hiding under dead skin cells. If, like us, you are a fan of retinoids for your face, you may want to consider trying a retinol eye cream.
Skin-care fanatics and part-time dabblers alike should know the general best practices surrounding retinoids, namely, applying them at night for maximum impact,
always wearing sunscreen
(since they increase your skin's sensitivity), and never apply them near your eyes—that skin is especially thin and delicate, and you don't want to cause any undue irritation.
Knowing that, you may ask yourself,
Well, how in the world can I use a retinol eye cream if that's the one area I'm not supposed to place the ingredient?
We turned to two experts: board-certified dermatologist and dermatological surgeon and founder of
Dr. Dennis Gross Skincare
,
Dr. Dennis Gross
, and board-certified dermatologist and director of dermatologic surgery at New York Medical College 
Dr. Dendy Engelman
for some pointers on how we can safely incorporate retinol eye creams into our routines. 
---
What's So Great about a Retinol Eye Cream?

We tend to see the first signs of aging around the eye via fine lines and wrinkles, crow's-feet, and drooping lids. To help slow and lessen these signs, it makes sense to want to use a highly effective ingredient like a retinoid. But even retinoids for the rest of your complexion are a complex area of skin-care formulation—not all products are created equal.

Says Dr. Engelman, "Retinoic acid (what you find in prescription products) is the most active form of vitamin A. Other forms, [like those found over the counter,] need to be converted to retinoic acid before use by the skin." In short, over-the-counter retinols residing on the shelves of our favorite beauty stores are generally less potent than prescription-strength retinoids.

That intensity needs to be adjusted for eye-specific products in order to not irritate that delicate skin. As Dr. Gross explains, "The key is in the formulation." Retinol in eye creams tends to be less potent than even the weakest forms of this vitamin on the market, making it safe to use around the eye area.

Dr. Gross continues, "When you combine [retinol and ferulic acid,] you see amazing anti-aging benefits plus decreased skin sensitivity." Ferulic acid is an ingredient that fights off free radicals, meaning that it helps protect the delicate under-eye area and decrease its sensitivity, allowing for the retinol to do its thing. Dr. Engelman adds that when choosing a retinol eye cream, to "look for ingredients like ceramides, peptides, and hyaluronic acid." These strengthen the skin by providing it with the hydration and moisture it needs to become less susceptible to damage.


How to Use a Retinol Eye Cream

When starting any retinoid, it's best to ease into the product slowly, meaning don't use it every day; the same goes for retinol eye creams. Says Dr. Engelman, "Start with one to two times a week, and increase frequency over time." This allows the fragile eye area to adapt to the active ingredient and ensures that you won't see increased sensitivity or irritation.

When applying this type of product, it may be tempting to slather on a generous amount to get the maximum benefit; however, both Dr. Gross and Dr. Engelman advise dabbing a pea-sized amount of product with your ring finger to the under-eye area—never pull or tug. Furthermore, Dr. Engelman explains, "Retinol does cause sun sensitivity, so I recommend using these creams at night."

Additionally, placement is critical when using a retinol eye cream in tandem with a retinoid product on the rest of your face. Says Dr. Engelman, "You don't want to put them both on the same area," as this layering of multiple retinoids can lead to redness and irritation. Dr. Gross advises to "start by alternating the two products." He then explains that after 10 days, if you are not too dry and there are no signs of irritation, you can then use a retinol eye cream and retinoid in conjunction with one another.

Both dermatologists agree that, as with any other retinoid, sun protection is a must. In addition to wearing SPF daily, sunglasses, wide-brimmed hats, and blue-light eyeglasses are essential when protecting the under-eye area from damage. (Frankly, we recommend these protective measures whether or not you are using a retinol eye cream.) Once you get into the right routine for your skin, you'll see a smoother, brighter, and more youthful-looking eye area.
Here are Some Retinol Eye Creams to Consider:
This eye cream is ideal when exploring the world of retinol eye creams. The formula works to rid premature signs of fine lines and wrinkles, and loss of elasticity. In addition, this eye cream contains ferulic acid, a powerful ingredient that protects the under-eye area from free radical damage. Bonus—this formula is safe to use on the eyelids, resulting in more taut skin all around the eye area.
When using any form of retinol, dryness tends to be the main side effects (at least when your skin is first getting used to the formula). This eye cream contains hyaluronic acid of various molecular weights, meaning that it draws an intense amount of hydration into the skin as the retinol exfoliates. This is an ideal choice for anyone with particularly dry or sensitive skin.
In addition to battling fine lines and wrinkles, this formula also addresses those dreaded dark circles. While retinol works to diminish the appearance of fine lines, niacinamide acts as an anti-inflammatory to decrease puffiness around the eyes. Additionally, ash tree bark extract works to both hydrate the skin and provide a more subdued appearance to dark circles.
When thinking about eye creams, it may seem logical that the thicker the cream, the better. However, the same way viscous products can clog the pores on our faces and cause blemishes, thick eye creams can become trapped in the skin under our eyes, causing milia. This product is excellent for people susceptible to milia as it contains glycerin and niacinamide, ingredients meant to hydrate and protect the skin from inflammation.
Consider this lightweight formula if you are looking for something a bit stronger without the intensity of a thick cream. Its consistency is that of a lotion, making application and absorption a breeze. This eye cream contains retinol and a proprietary mineral complex that works to diminish the appearance of fine lines, wrinkles, puffiness, and dullness in the skin.
This product contains a low-strength 0.01% retinol concentration, ideal for the thin area around the eye. It also contains ceramide, an ingredient that firms the under-eye area as the retinol does its job, leaving you with a brighter, lifted effect.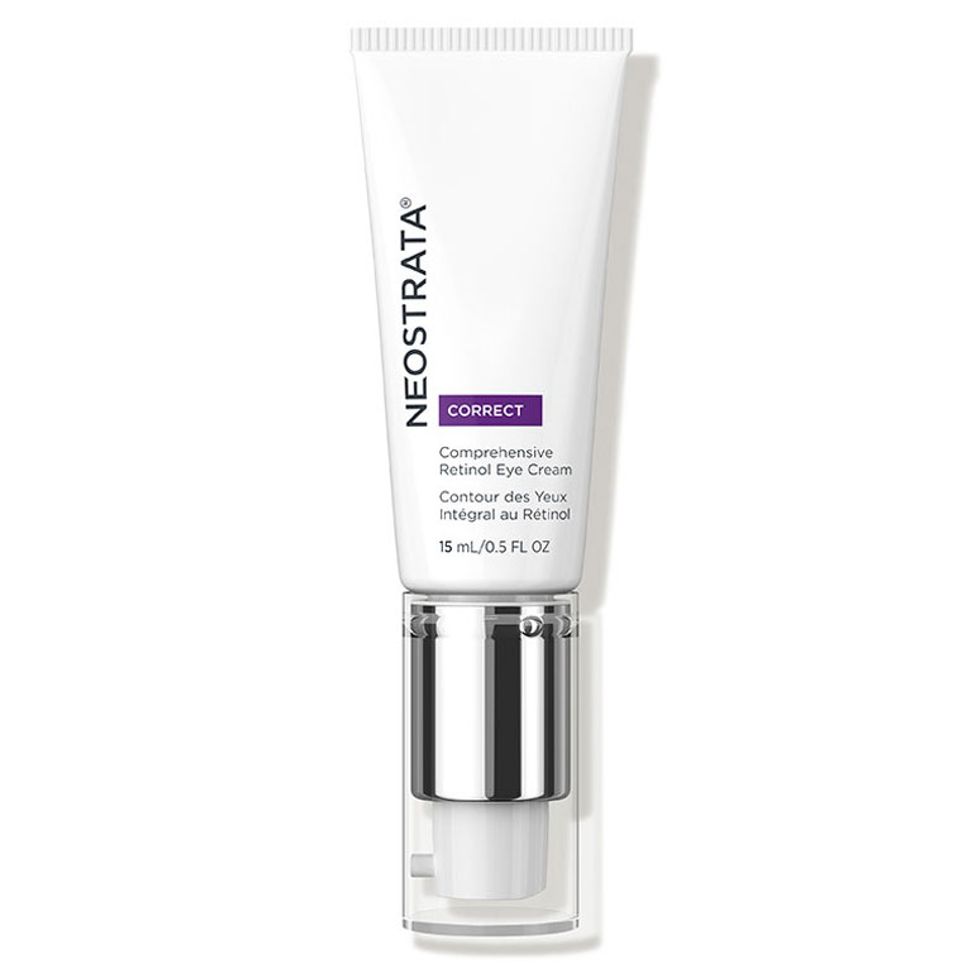 This product is ideal for those with deeper lines and wrinkles around the eye area. It contains both retinol and NeoGlucosamine, ingredients that exfoliate the skin to diminish lines, discoloration, and crepey skin. The result? An under eye area that looks as if you had your eight hours of beauty rest every single night of your life.