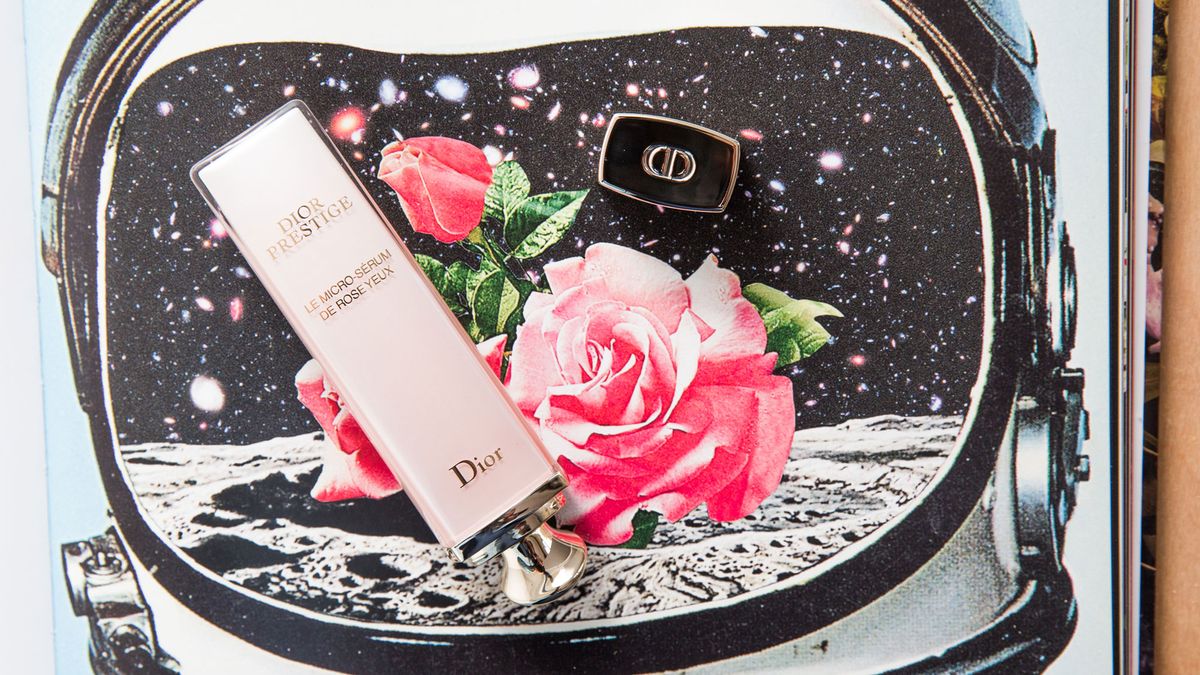 Skin
And products that might do the trick.
Alec Kugler
My entire face turns puffy with a nibble of a french fry or a few sips of wine. Even the thought of a burger. It's especially maddening since skin care and makeup are able to hide all other traces of an indulgent night, like pimples, redness, and dark circles—yet my
puffy eyes
, practically half-shut, give it all away. Why does this happen?
*Shakes first at sky and continues on millionth jade roller attempt*
"The skin around the eyes is the thinnest, so it's more prone to show swelling," explains
New York dermatologist Dendy Engelman
. "A diet high in salt and alcohol leads to water retention, and a poor water balance in the body manifests as puffy eyes, due to inflammation, and under-eye circles, due to tiny blood vessels expanding underneath the skin."
This is why I'll spend my mornings-after with tools like the new
Clarisonic Mia Smart
, which now has an eye massage attachment, and eye creams that calm, cool, and increase circulation. My newest such discovery is a hybrid:
Dior Prestige Le Micro-Serum De Rose Yeux
combines green-juice-like micronutrient ingredients—inspired by integrative medicine—with an applicator head that is designed with 10 tiny ceramic roller balls.
---
Once you use it, the first thing you notice is that it feels like little angel fingers are massaging your face, especially as you roll it around your tired eyes (in my case this was after a particularly raucous night in Paris—what they say about not getting hungover there is a lie). And make sure to roll it over your top eyelid too, as this is crucial for de-puffing. The second thing you'll notice is that the eye serum has illuminating particles, so it brightens everything up. The third effect you won't notice until later, when the ingredients have time to kick in, but the puffiness does go away. The real claim to fame in the formula is extract from Rose de Granville (indeed, a type of rose), which was
bred by farmers
over the course of 10 years to be super resilient and produce plenty of anti-inflammatory and nutritious properties, such as calcium and potassium, which can also help the skin make more collagen over time. Don't mind if we do…
If you need other eye cream options to better suit your budget, look for ones in your price range that have vitamin K or caffeine—these cause constriction of blood vessels, explains Engelman. We like
Naturopathica Vitamin K Brightening Eye Serum
or
Milk Makeup Cooling Water Stick
. Or, if you need to wake up your eyes faster than you can get to a Dior counter, the celebrity dermatologist has a few other tricks you can try to get the excess fluid moving. "I recommend starting with 'dotting' eye cream from the inside moving outwards—from your nose to your temple—using your ring finger, which tends to not apply as much pressure to the area. I also like to put my products in the fridge so it cools the eye area and makes the underlying blood vessels smaller."
Guess I'll need to make some room amongst the booze and dips.
Want more stories like this?
What I Wish I Knew Before Getting Botox
The French Pharmacy Products Parisians Swear By
4 Makeup Artists Share Their Under-Eye Concealer Routines