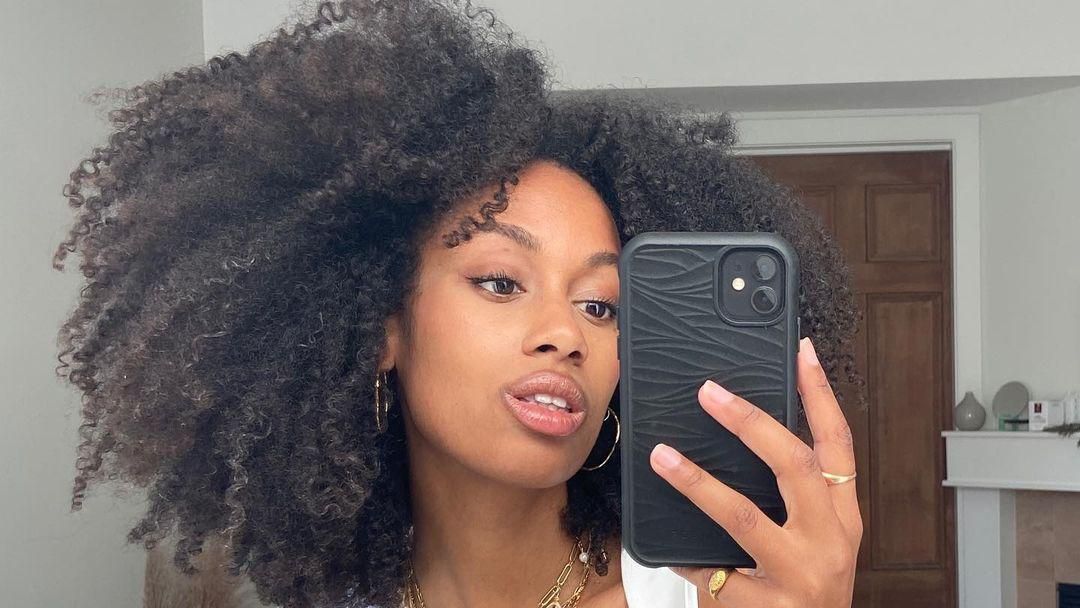 Hair
Say goodbye to thirsty-looking hair.
If a deep conditioner isn't already a part of your wash-day routine, it's time to add it in, especially if you have curly hair. When textured hair is dry and dull, it's usually because your hair's natural oils are having a tough time making it down to your ends. That's where deep conditioners come in—they deeply penetrate your curls to lock in moisture, repair damage, and smooth out flyaways, all without weighing you down. Ahead, we rounded up the 12 best deep conditioners for curly hair that'll improve the look, feel, and texture of your hair.
Best Deep Conditioner for Straightening Curly Hair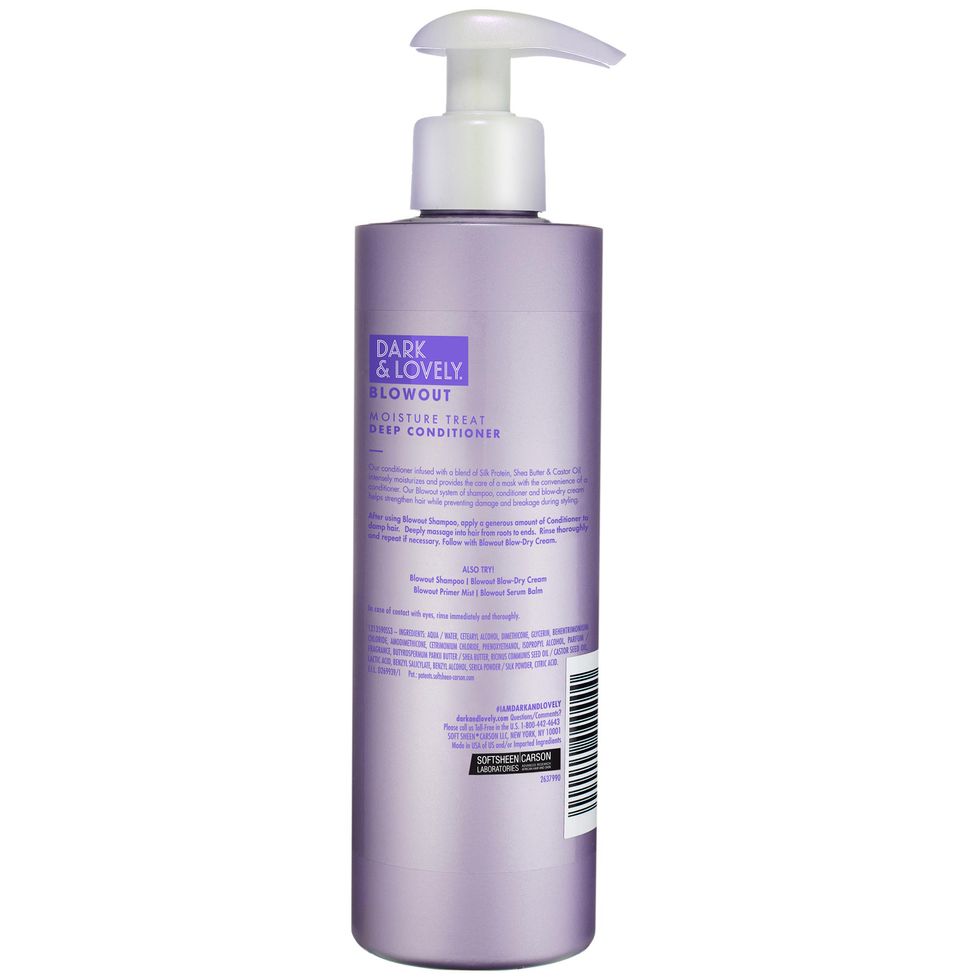 A slew of curl-happy ingredients, such as silk protein, shea butter, and castor oil, keeps your hair moisturized, prevents heat damage, and decreases the chance of breakage. That means that this lightweight deep-conditioning treatment helps to protect your hair's integrity during your regular blowout sessions.
Dark and Lovely
Best Multi-tasking Deep Conditioner for Curly Hair
This low-waste option is the ultimate multitasker: You can use it as a regular conditioner, a co-wash, or a leave-in conditioner, giving you options depending on what your hair needs. The formula's rich and creamy consistency is loaded with hydrating and health-supporting ingredients like shea butter, jojoba oil, and cocoa butter to keep your curls defined and soft.
Ethique
Best Strengthening Deep Conditioner for Curly Hair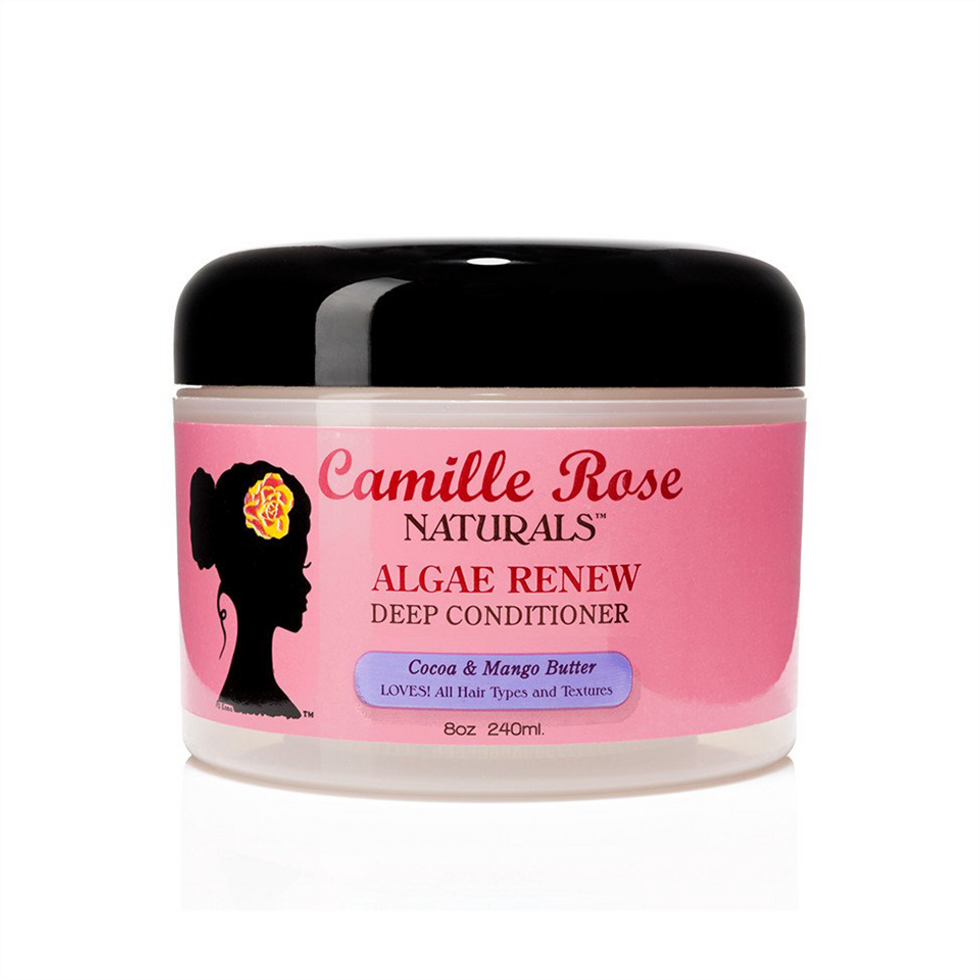 This deep-conditioning treatment is laced with blue green algae, an ingredient that's filled with amino acids to help boost hair growth and prevent thinning, and mango butter, an ingredient that locks in moisture.
Camille Rose
Best Moisturizing Deep Conditioner for Curly Hair
With a combination of ingredients that include fatty acids, Amazonian palm fruit, babassu oil, and complex amino acids, this deep-conditioning treatment is great for restoring dry and over-processed hair.
Mielle Organics
Best Deep Conditioner for 4C Hair
Thanks to the rich and hydrating trio of mango seed butter, shea butter, and coconut oil, this creamy hair mask deeply penetrates through even the tightest curls to offer your hair a much-needed dose of moisture without weighing it down.
Carol's Daughter
Best Deep Conditioner for Flyaways
Infused with a restorative mix of rosehip oil, algae extract, and B vitamins, this deep-conditioning mask helps soften your curls, smooth your flyaways, and bump up your shine.
Briogeo
Best Budget Deep Conditioner for Curly Hair
Argan oil is the highlight ingredient in this deep conditioner. It instantly adds shine and moisture to dry hair, leaving it soft, glossy, and voluminous. Another bonus? It'll only cost you nine bucks, which is way cheaper than that salad you bought for lunch.
Creme of Nature
Best Detangling Deep Conditioner for Curly Hair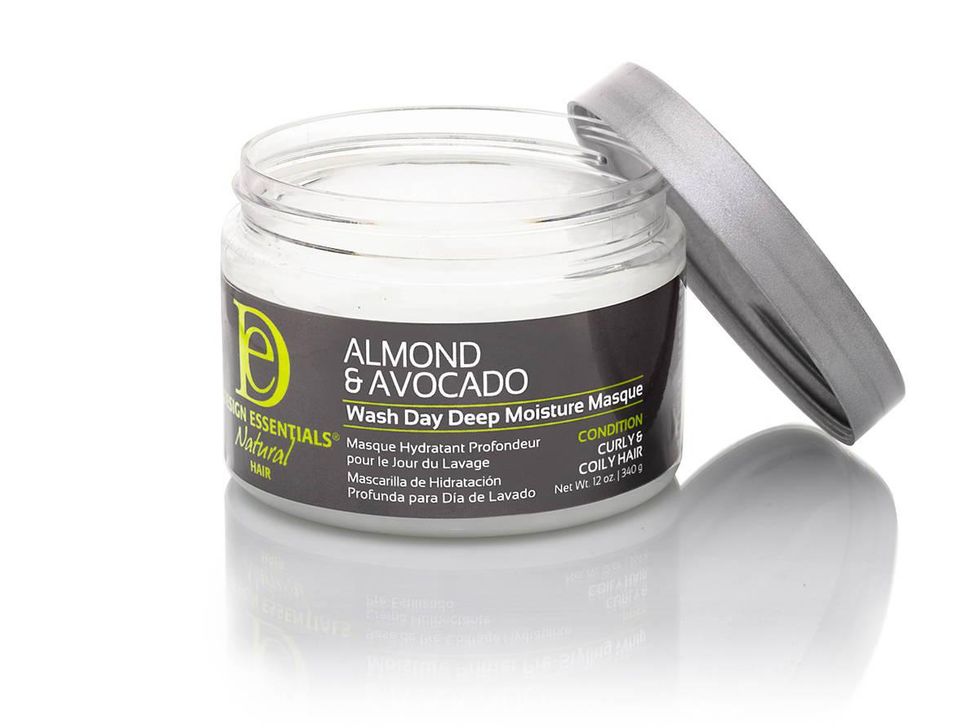 This mask is worth adding to your weekly wash-day routine. It won't leave your hair limp or greasy, thanks to the light formula that consists of almond and avocado. Together the dynamic duo prevents damage, boosts shine, and makes detangling a breeze.
Design Essentials
Best Deep Conditioner for Color-Damaged, Curly Hair
If your curls are in major need of some TLC, this reparative conditioner is a must-have. Its bond-repairing formula repairs split ends and smooths flyaways to leave your hair looking and feeling stronger than before.
Olaplex
Best Deep Conditioner for Shiny, Curly Hair
Filled with sunflower seed oil and starflower oil, this lightweight yet creamy deep conditioner will make your hair super bouncy and increase moisture levels while also adding definition to your curl pattern.
Bread Beauty Supply
Best Deep Conditioner Spray for Curly Hair
A few spritzes of this pomegranate seed- and castor-oil-infused leave-in conditioner not only adds an instant moisture boost to dry curls, but it also detangles, nourishes, strengthens, and smooths.
Aveda
Best Deep Conditioner for Scalp Care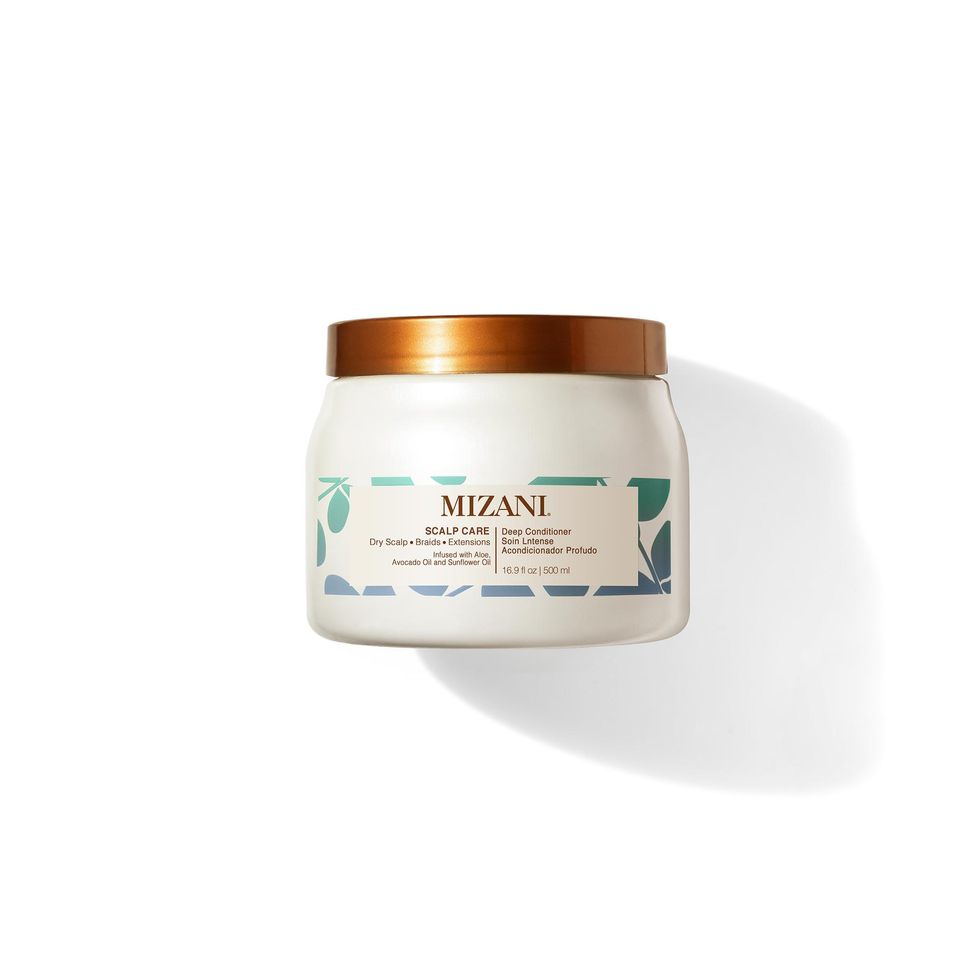 With a formula whose key ingredients include peppermint oil and cucumber extract, this deep-conditioning treatment soothes itchy and dry scalp without stripping it, and it leaves your curls sleek and springy.
Mizani