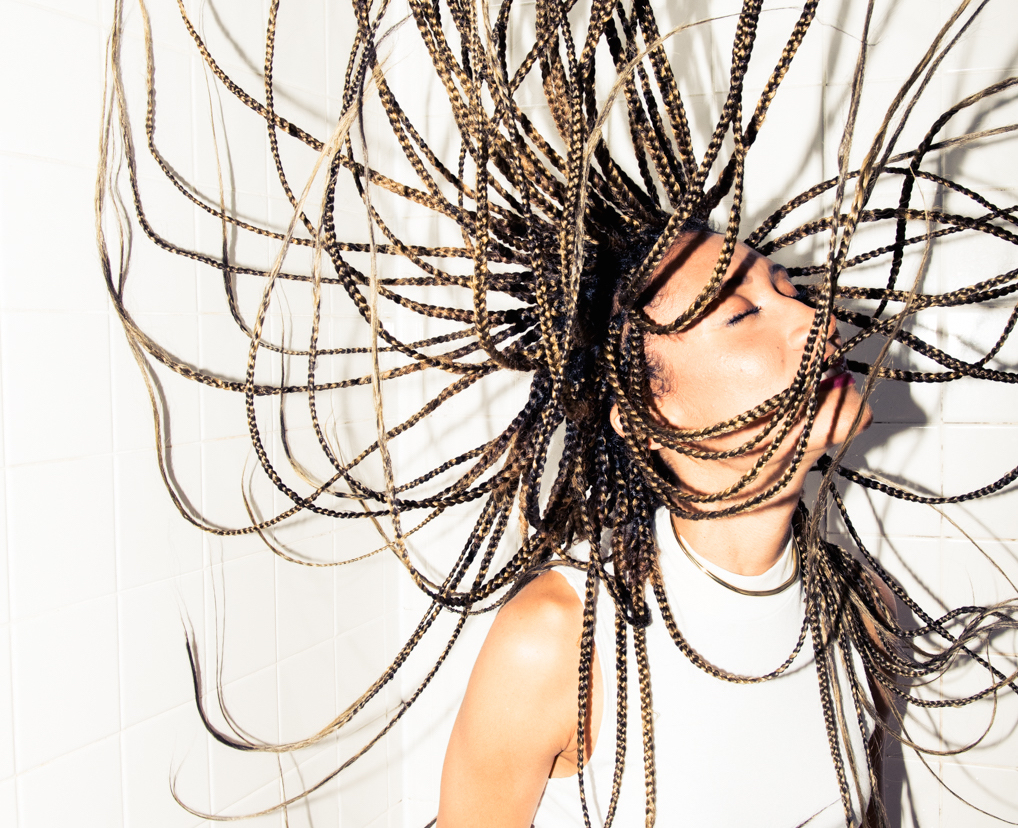 Drugstore Beauty Awards: Best in Hair
Cue the Herbal Essences-Inspired Hair Flip.
We all know by now (or at least you should if you've been keeping up with our Beauty Awards, duh) that the local drugstore is a haven for cheap thrills and epic beauty hauls. And while we must admit that we've been surprised by some of the picks so far–CVS skincare that rivals Sephora?! Hair is so our drugstore game. We mean, it's truly the category where cheap-o products are preferred over their luxe counterparts (even if you're not saving $$$ for those Saint Laurent boots). The Pantene conditioners, OG cans of Elnett spotted in stylist's fashion week kit and Batiste dry shampoos stashed in handbags, well, everywhere, are proof enough that that whole silky, shiny, commercial-worthy hair thing is easier than it looks. Happy shampooing! Or not... no judgements here. 
"If my hair is feeling greasy, I rub Johnson's Baby Powder through. It gives it a nice matte finish and adds a little texture." – Jane Keltner de Valle
"Keep hair fresh throughout the week by using my all-time favorite, Batiste Dry Shampoo!" – Syd Hayes
"To stay Gibson girl gorgeous in between shampoos, my secret trick is… baby powder! No need to purchase an expensive dry shampoo. A little baby powder at your roots will soak up oil and even give you some lift and texture!" – Ted Gibson
"I've been using Pantene shampoos and conditioners since junior high—the scent is kind of lovely and the conditioner is very rich." – Erin Flaherty
"[In the morning, I] shower, use Bjork & Berries shower gel and L'Oreal shampoo and conditioner" – Pandora Sykes 
"If I need to pick up shampoo and conditioner in the drugstore I scour the aisles for Redken—specifically their All Soft line, but I know that's a bit pricier and not always available. My other favorite is Garnier Fructis Sleek and Shine Shampoo and Conditioner. You can get both together for under $10." – Joanna Douglas
"Clear shampoos and conditioners rule—they leave your hair perfectly bouncy and volumized without fly-aways (hard to do), with just amazing shine." – Jean Godfrey June
"I carry a mini John Frieda Secret Weapon hair cream in my makeup bag, and I have normal-size tubes of it everywhere else. It fixes—instantly—whatever's wrong with your hair: frizz, an errant cowlick, general dullness and unfabulousness. No one should be without it, ever!!" – Jean Godfrey June
"I constantly put coconut oil and argan oil in my hair to keep it healthy." – Erin Foster
"In the winter, Aquaphor to me is like Windex was to the dad in My Big Fat Greek Wedding. I slather it on my lips, use it on dry cuticles and put it in my hair to deal with static and flyaways. It's the perfect product." – Cheryl Wischhover
"I am only at home six months of the year and when I am, I want to be with my team or my family so I don't have time for salons. I have a cupboard of boxed hair color at my house." – Amber Venz-Box
"Clairol Root Touch Up has to be the greatest beauty invention I know of. Whether you spend millions at a salon, or you color your hair at home, Root Touch-Up will change your life. It's genius lies in the fact that its shades are designed to match faded hair color—which makes it blend absolutely invisibly. It's super-low hassle and makes your hair instantly, perfectly, gorgeously, imperceptibly rootless. It has to be tried to be believed." – Jean Godfrey June