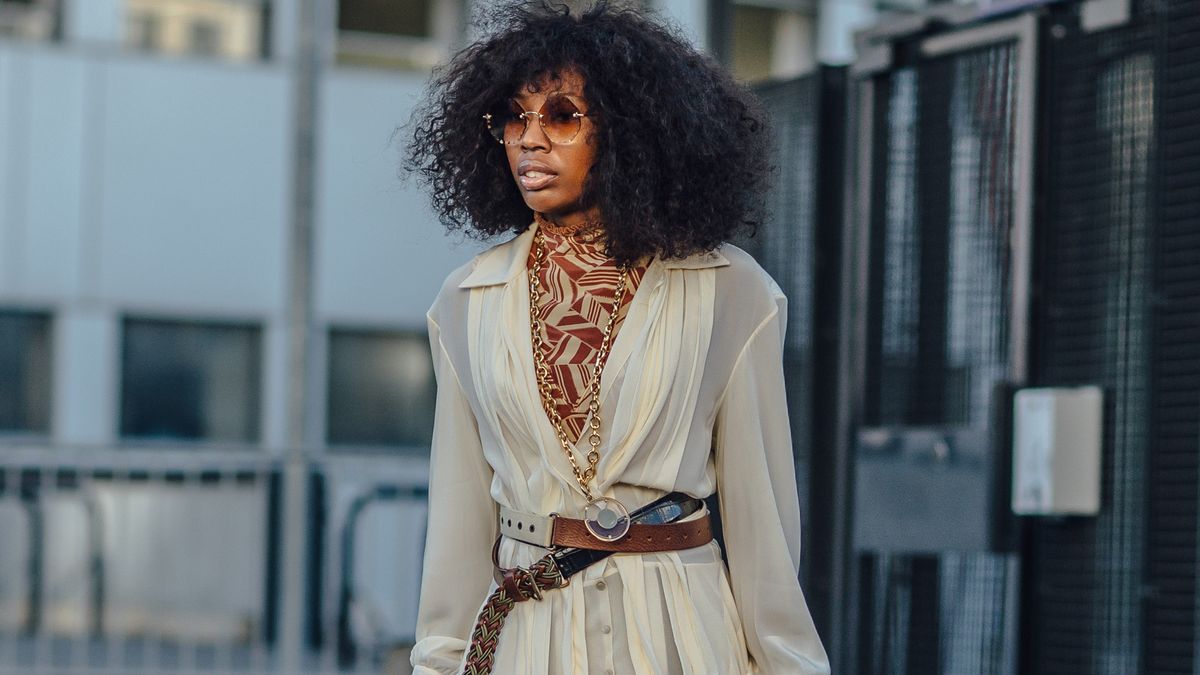 Hair
Summer's Hottest Haircuts for Curly Hair
Experts weigh in on maintenance, celebrity inspiration, and their favorite curly-hair products.
Paige Campbell Linden
Fellow curly girls, back me up on this: Summer can either make or break your texture, thanks to that ruthless combination of heat, sun, and humidity. Extreme volume, whether you want it or not, is a daily reality, and your curl pattern can pull a complete 180 depending on the weather. And
frizz
? You'd best have your army of products at the ready to keep it in check, especially if you don't feel like wearing a
protective style
this season.
But let us not pretend that having waves, curls, and kinks isn't a blessing—they're gorgeous, the styling options are endless, and now that we see a light at the end of the social-distancing tunnel, we can even begin to think about visiting our stylist for a new haircut. Seriously, remember the days when you could waltz into the salon with a photo of your celebrity hair crush and be like,
Do whatever it takes to make me look like this
? The memories are flooding back. So in the spirit of that momentous day when you are reunited with your stylist, we chatted with two industry heavyweights and masters of curly hair,
Johnnie Sapong
and
Erickson Arrunategui
—who has kept my curls in check for the last year—for their thoughts on the hottest trends for 2b
–
4d hair this summer.
---
Aveda
Leonor Greyl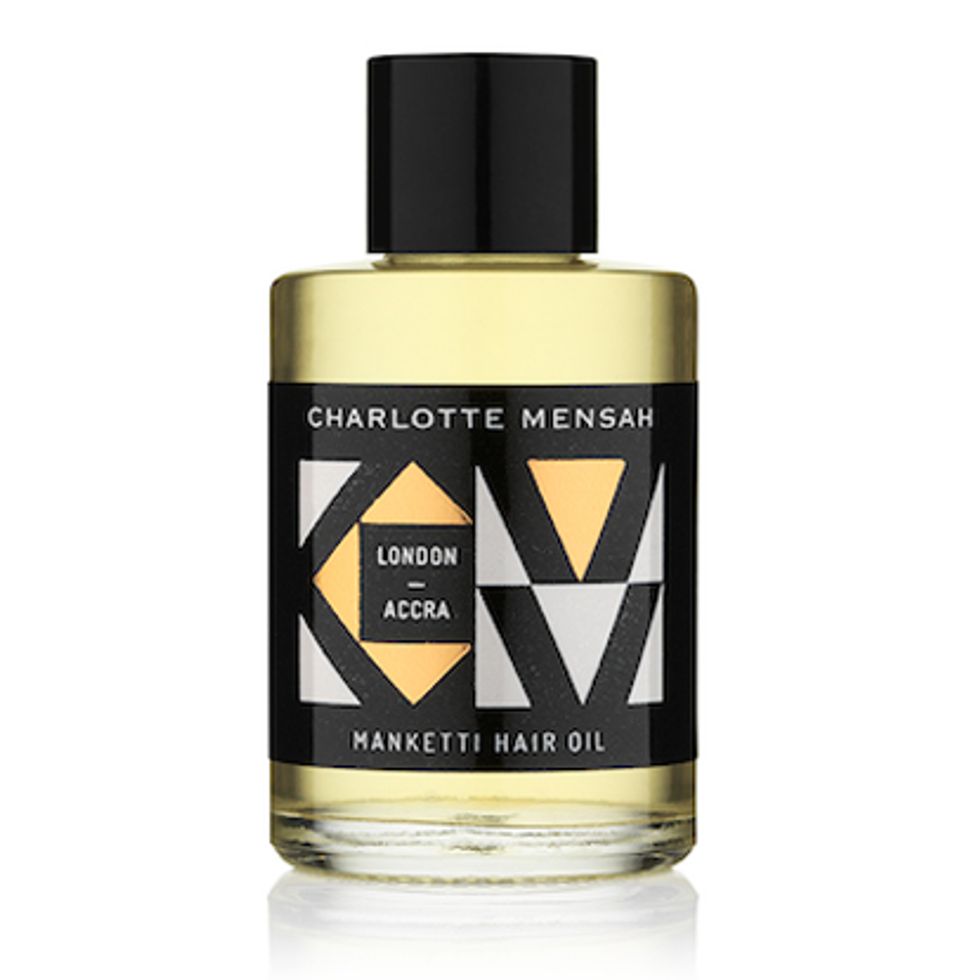 Charlotte Mensah
Electric Hair London
Bumble and bumble
Carol's Daughter
Do you tend to prefer a certain type of product for curls during this time of year?
JS:
"It really depends on the type of curl. I would use a mousse or cream on finer curly hair so it's not weighed down. If the curls are thicker, I would spray it with the tonic to restore moisture and then maybe use an oil to add shine."
EA:
"Yes, definitely—curl type and weather play a big part in product choice. As it gets warmer and the humidity shifts, you will need to adjust your product accordingly. Using something with more hold can help tame curls during humid months, and something with more moisture during drier months will help keep your hair in perfect shape."
What haircut trends are you seeing for:
2b–2c curls?
JS:
"These curls look great when cut with long layers. This is the kind of look I work on with Salma Hayek."
EA:
"I'm seeing more shags—definitely more natural and layered [cuts]."
3a–3c curls?
JS:
"These curls work perfectly when they are cut with some graduation. Gugu Mbatha-Raw is a favorite client of mine with this curl type."
EA:
"I think this texture looks best when it's really big and voluminous. So, more of a round, layered haircut. In my opinion, this texture looks best when the curls are separated after drying."
4a–4d curls?
JS:
"These curls are all about shapes, and the shapes are endless. Angela Davis has this great curl type."
EA:
"I've been loving shorter haircuts on this curl type. Like a modern pixie—leaving length on top, but with shorter sides. Or similar to 3c [curls], more picked out and round."
What curly celebrities do you think are sparking some of these trends?
JS:
"Salma Hayek, Gugu Mbatha-Raw, Ruth Negga, Neneh Cherry."
EA:
"I love Viola Davis' shorter haircut and love Elaine Welteroth and Yara Shahidi for longer curl inspiration."
With protective masks limiting people's ability to show off the entirety of their makeup, do you think we'll see more of an emphasis on hairstyling this summer?
JS:
"Yes, definitely. Hair can be fun. Masks will be seen as an accessory; I'm sure people will be complementing their masks with hair accessories, color, and creative styling."
EA:
"I hope so! I really think it's a great opportunity to do cute updos and maybe play with color. I've seen women doing this with eye makeup already, so I hope it catches on with hair."
Beauty and fashion have always looked to previous decades for inspiration—what era do you think is influencing hair and haircut trends at the moment?
JS:
"This time has taken us back to wartime trends, where people are doing more home hairdressing. Without being able to visit your hairdresser, we have seen longer, more natural curly styles."
EA:
"I feel like at the moment we are seeing a lot more individuals making statements with hair and fashion. So it's kind of a melting pot of all the decades, a lot of
'
70s and
'
90s, but also a lot of
'
80s.  I've been really loving the
'
70s inspiration."
Do you think there is a difference between the way curly girls approach their styling on the East Coast as compared to the West Coast?
JS:
"Yes, definitely, but much of this [is] due to the elements (air, heat, moisture, dryness), and the water is much harder on the East Coast. So understanding your hair and water type is important."
EA:
"Yes, the West Coast is drier, and the East Coast is more humid. So the approach to curly hair and product choice will reflect that."
Want more stories like this?
33 Black- and Brown-Owned Beauty Brands to Support
7 Masks to Refresh Your Color and Hydrate Your Hair
You Probably Need a Scalp Care Treatment