Meet the Black-Owned Hair-Care Startups Shaking Up the Industry
These companies need to be on your radar.
Hair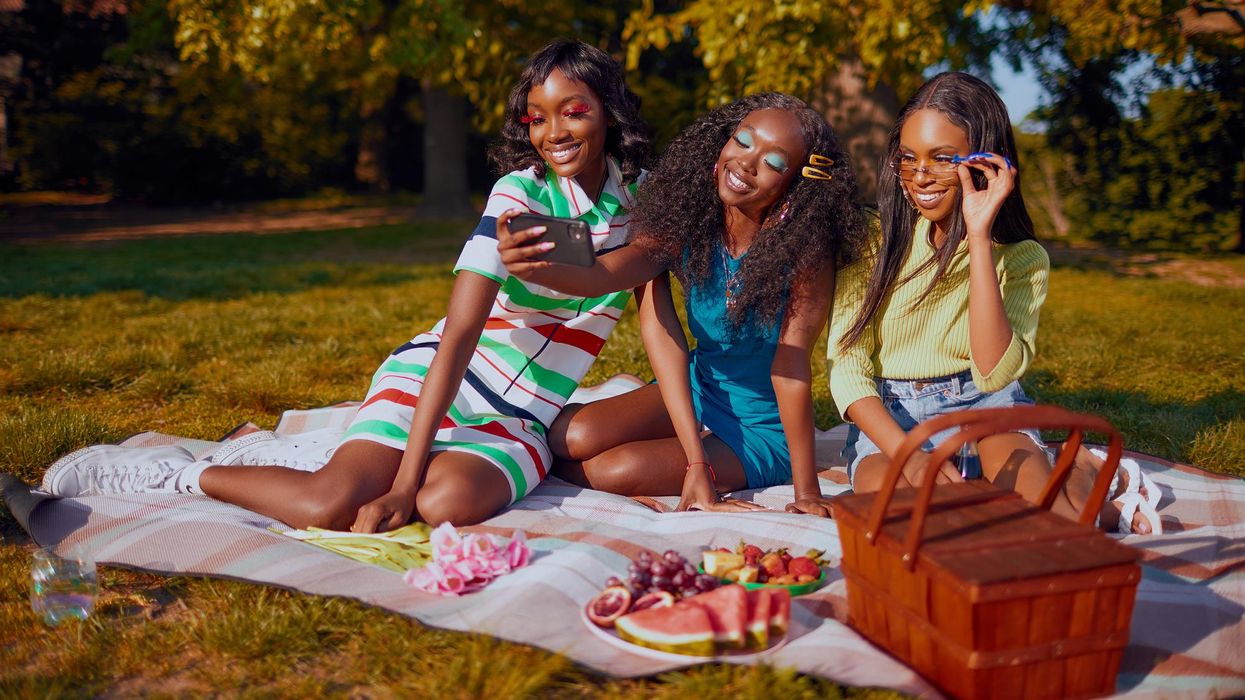 The hair-care world has always been a space for self-invention and creativity for Black people. It's also a site of innovation—from Lyda Newman, who patented a hairbrush designed with synthetic bristles in 1898, to Christina Jenkins, the woman who developed the sew-in hair weaving method in 1951, Black women have always been at the forefront of pushing the industry forward. That pioneering legacy is still going strong to this day. While the majority of the focus is placed on the natural hair-care styling product boom, there have been just as many advancements beyond that realm that have allowed Black people to gain a new sense of autonomy over their hair.
Below, we're highlighting Waeve, Rebundle, and Oak Systems, three Black-owned hair startups making their mark on the industry.
Waeve is an online destination for beginner-friendly wigs that are influenced by trends.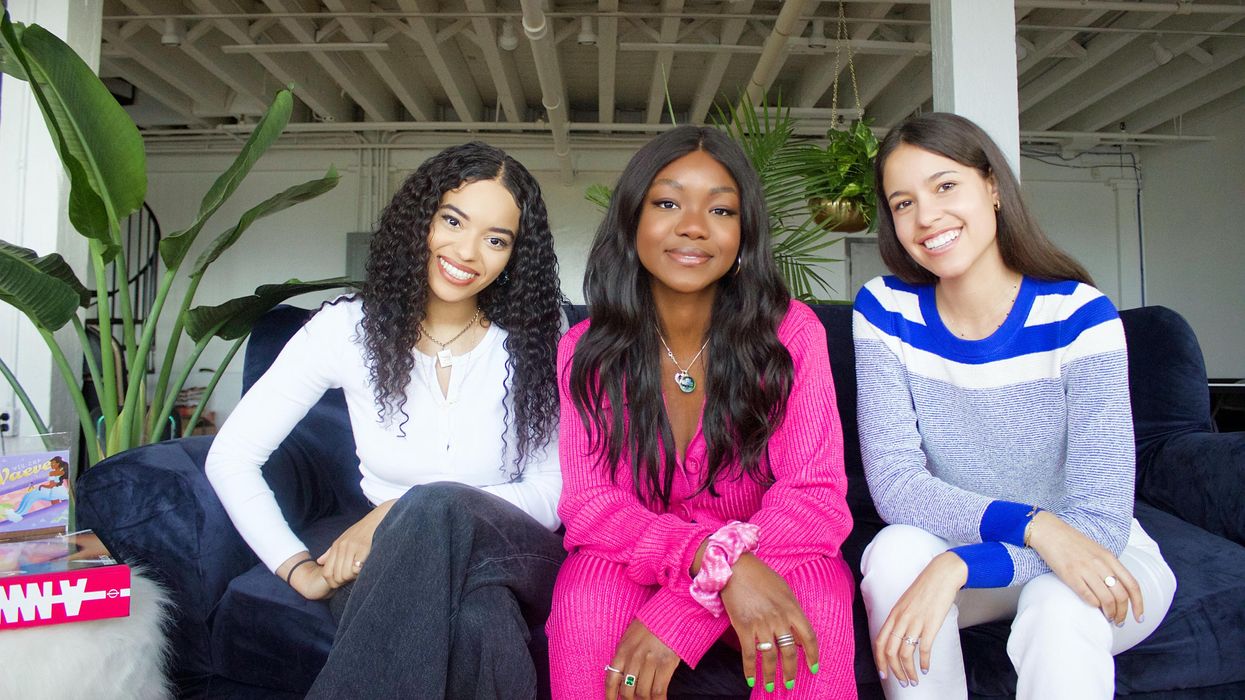 Waeve founders (L to R): Tiiso McGinty, Mary Imevbore, and Susana Hawken; Photo: Courtesy of Waeve
For many Black women, especially those who decide to stop chemically straightening their hair and go natural, all roads eventually lead to a wig. Or, rather, you think about getting a wig, open your laptop to do some research, and close it immediately after growing overwhelmed with all the conflicting advice online. "I'm shopping online, just trying to find a place to buy a wig, and I notice that there are a million different vendors with wildly disparate pricing," says Mary Imevbore, the co-founder and CEO of Waeve. "I would see the same pictures of Black women from vendor to vendor. Then I'd watch YouTube videos, and in the video they'd be like, 'This hair is amazing!' and the comments below would say, 'Don't trust them, this is the worst wig I've ever bought.'"
The confusion and frustration borne from Imevbore's search is what inspired Waeve. Not only did she want to improve the wig-buying experience, but Imevbore, along with co-founders Tiiso McGinty and Susana Hawken, also wanted to create a platform that spoke to Black women; their website includes a blog, wig application tutorials, product must-haves, and styling tips.
"We pride ourselves on being beginner friendly," says Imevbore. "We don't expect our clients to know everything about wigs before they buy, so we've filmed a tutorial for every wig on our website." There are six styles in Waeve's first drop—three synthetic hair wigs and three human hair wigs, offering a range of price points. And each wig comes with a starter pack that includes scissors, a wig grip, four wig caps in two different shades, and a dust bag for storage.
When asked what's next for Waeve, in addition to more wig releases, Imevbore mentions that they want to expand their content offerings, becoming a destination where people can find answers to any and all of their wig questions. "This is literally just the beginning."
Waeve
Waeve
Waeve
Rebundle is the first plant-based hair-extension company that offers an option for those who deal with scalp irritation from protective styles.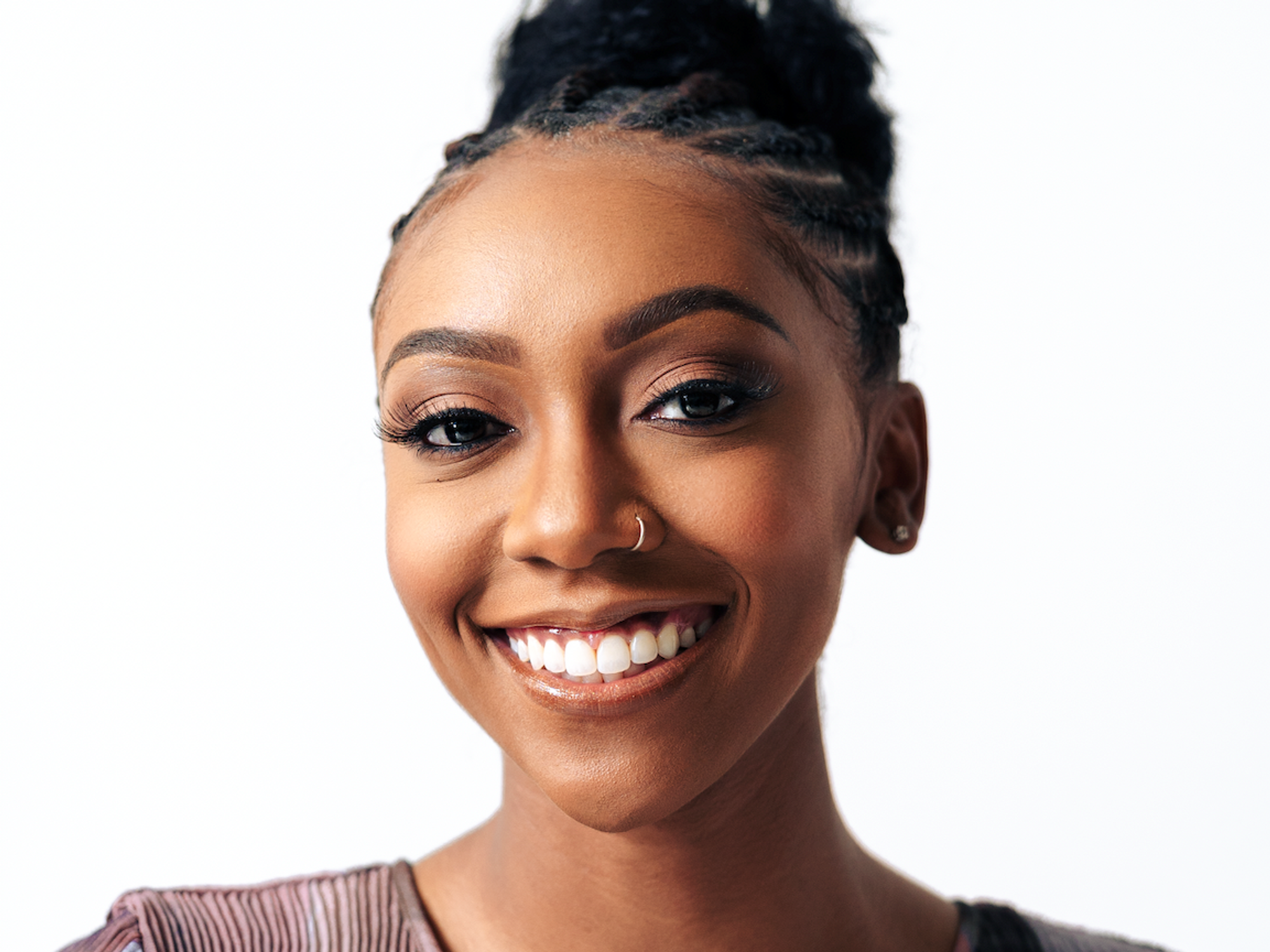 Rebundle founder, Ciara Imani May; Photo: Courtesy of Rebundle
After wearing back-to-back braided styles, Ciara Imani May, founder of Rebundle, noticed that her scalp had grown itchy, irritated, and inflamed. For most people who opt for braids and twists, the uncomfortable sensation that comes with these protective styles is seen as a necessary evil.
But for May, she didn't want to choose between getting braids and dealing with inflammation or not being able to wear the style at all—and she knew she wasn't alone. Synthetic kanekalon hair is what's typically used for braided extensions, and it's made with plastic fibers with an alkaline coating that rubs against your scalp, creating irritation and tension. After recognizing the lack of sustainable options for braided hairstyles, May took matters into her own hands.
While everyone reacts to materials differently (this is why Rebundle recommends consulting a medical professional in the case of a reaction), Rebundle is hoping to minimize scalp irritation and limit waste through their plant-based and biodegradable braiding hair. The braiding hair comes in three different hues—black, blond, and brown. Each is priced at $20, more expensive than synthetic kanekalon hair, but for some, the price is well worth it for a comfortable and pain-free braiding experience. Rebundle pre-orders are currently sold out, but you can subscribe here for restock updates.
Oak System
Oak System is a technology company that uses a data-driven approach to deliver Black-owned hair-product recommendations based on an individual's specific hair type.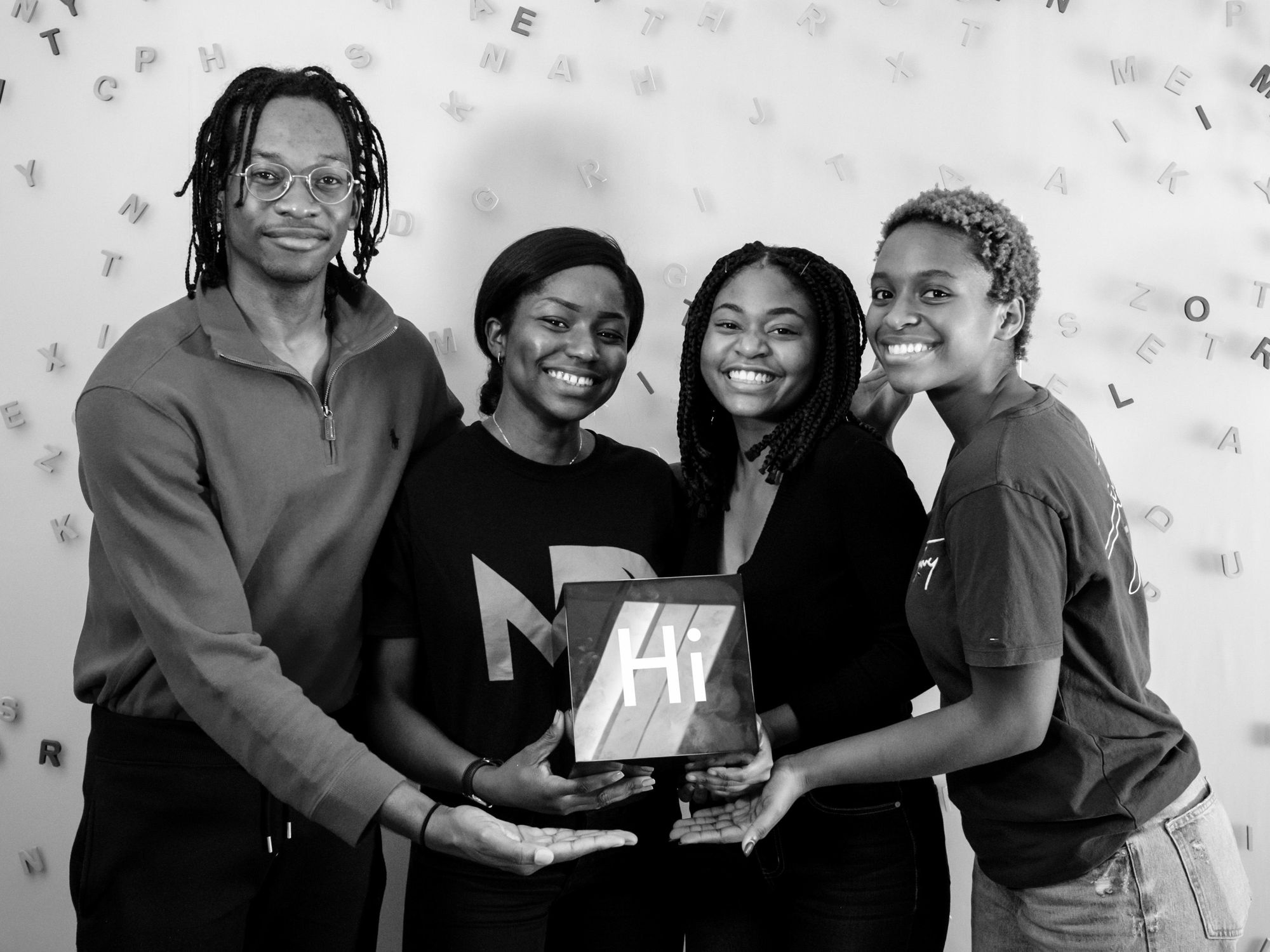 Oak System founders (L to R): Hakeem Angulu, Toluwalope Moses, Miela Foster, and Unique Hodge; Photo: Courtesy of Oak System
Discovering the specific curly hair product cocktail that allows your hair to live its best life is constant trial and error. Whether you're at the beginning of your natural hair journey or somewhere near the middle, you've probably spent tons of money on curl products and time watching naturalistas on YouTube to figure out what works best for you.
The four Harvard students behind Oak System—Toluwalope Moses, Hakeem Angulu, Miela Foster, and Unique Hodge—were tired of the struggle, telling me that they wanted to create something that would make it easier for Black people to easily manage their curls, stop overpaying for hair care, and find products that actually matched their complex hair type. So they used their science and technology backgrounds to develop a solution.
Oak Systems is an AI-backed system that is centered around an online consultation. It's a three-minute quiz that asks questions about your hair and lifestyle habits—think hair type, hair density, how often you swim, and other inquiries into your hair regimen. Those answers help build your unique hair profile. Then, once you download Oak System's Google Chrome browser extension, as you shop on Amazon, Target, and Walmart, their algorithm uses your specific hair data to direct you to Black-owned businesses that have products that best match your hair needs. It takes out the guesswork for customers who are tired of spending $20 on leave-in conditioners that don't work for their specific hair type.
Right now, Oak Systems has partnered with 10 brands, from Sienna Naturals and Bread to Tgin and Nancy's Kitchen, but their goal is to continue to expand their product offerings to help Black people find better products more seamlessly.