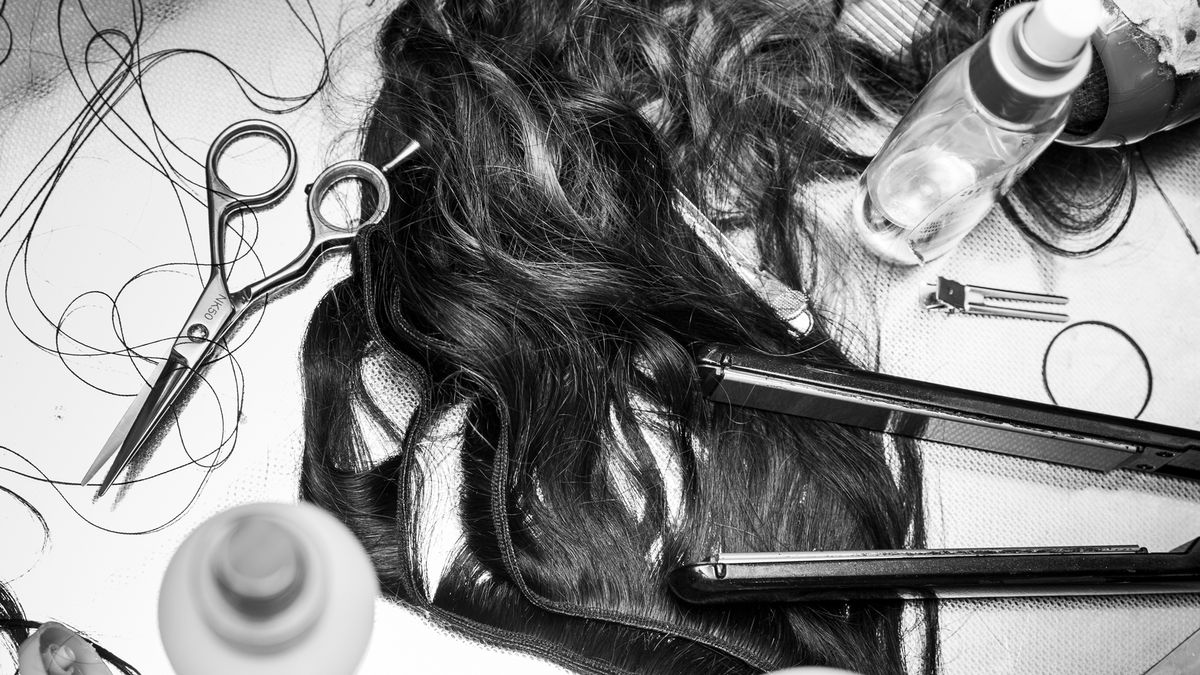 Hair
I Had the Best Sew-In Experience Yet
My hair has never looked better.
Tim Buol
Growing up I was really insecure about my hair. From its texture to its length, I pretty much hated it all. Those feelings unfortunately followed me once I left adolescence and entered my twenties. I had relaxed hair for the majority of my life up until six years ago, when I decided to transition into
natural hair
. Transitioning was relatively easy with the help of
protective styles
, and it gave me a way to see myself that made me comfortable. Although weaves get a bad rap or carry a negative connotation in the natural hair world, they really helped me and my hair grow.
I've worn weaves regularly for about six years now, and I've had both positive and negative experiences with them. I've tried everything from a traditional sew-in to installing a 360 lace wig (not my favorite!), while also making sure I take the much-needed break between installs to help my hair breathe and see its natural texture.
---
Typically, I enjoy wearing weaves in the fall and winter because of the low humidity that doesn't cause my hair to frizz as much as it does in the summer. My go-to look is always a basic sew-in with minimal leave-out at the top, and it's very important to me that I take care of my natural hair and not further damage it. So with fall officially here, I started thinking, 'What am I going to do with my hair?' I learned about
Mayvenn
hair from our senior beauty editor and was over the moon to try out their hair program for fall (new season, new
'
do).
In my opinion, buying hair is the hardest part about getting a weave. There are *a ton* of different options, which can make it feel extremely overwhelming, especially when ordering online. You want to make sure you're getting your money's worth as well as receiving excellent-quality hair that you feel comfortable wearing for a long period of time. Being a company that is designated for people of color, they offer the best hair origins that blend well with African-American, black, and Afro-Latina hair textures, such as Brazilian, Indian, and Peruvian. Overall, the entire process was incredibly simple, and I ended up deciding on three bundles of virgin Brazilian straight hair, all at 16 inches.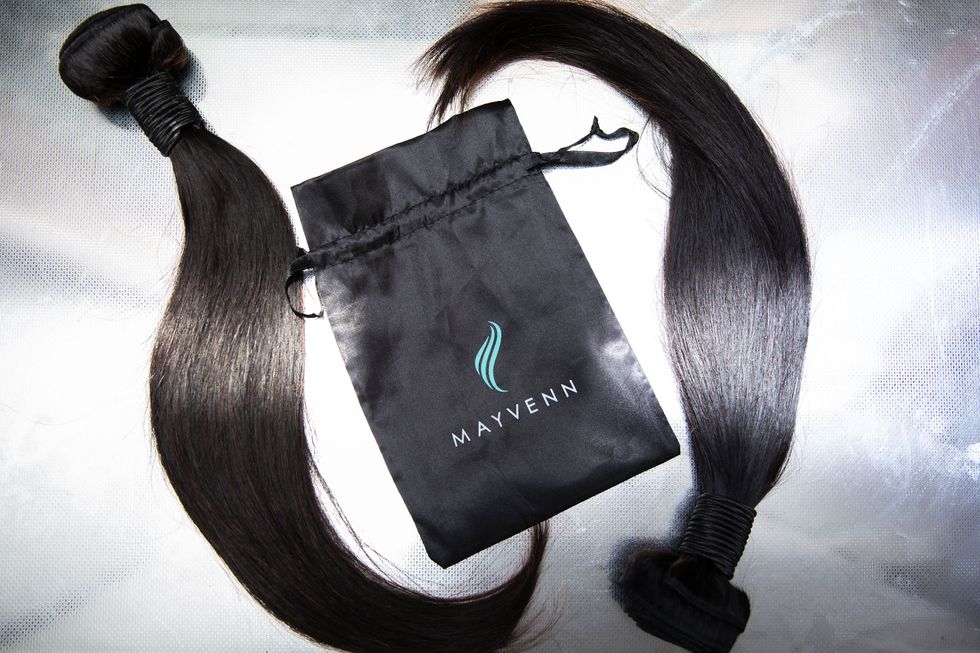 Next up was finding a stylist, which can also be an extremely stressful part of getting a sew-in. It's not a cheap task, no matter your budget, and you can expect to spend anywhere from $200
–
$500 at least for one. Between the cost of the hair and paying for the install itself, the price tag for a nice new hairdo can soar, and fast. Plus, as a recent college grad who is about to start paying back student loans, finding an exceptional stylist whom I could also afford could take hours of planning and scrolling through Instagram.
Luckily, I was able to find
Anthony Jackson
, aka Jaxx, at
the Doll Maker Studio
via the Mayvenn Stylist search engine (where I learned about his five-star customer ratings, how long he's been a licensed stylist, and photos of his previous work). He, hands down, was the best stylist I've had to date. Being Mayvenn Certified guaranteed that I would have my hair shampooed and conditioned, braided down, sewn in, and styled the way that I wanted, all covered by Mayvenn. Not to mention he did all of that in two and a half hours!
,

Now I'm even more obsessed with my install than when I first got it done. Choosing Brazilian hair was a great choice because it blends so well with my natural leave-out, and it holds hair dye well without changing the quality of the hair. Which was especially surprising after deciding on a whim to add chocolate brown highlights to the ends. The color caught on quickly and left my hair feeling silky and smooth as ever. After experiencing Mayvenn's amazing quality and customer service, I know this won't be the last time I get a new look from them.
Want more stories like this?
Supplements That Genuinely Make Your Hair Grow Faster
I Got a Butt Lift Without Going Under the Knife
The 11 Best New Fragrances for Fall